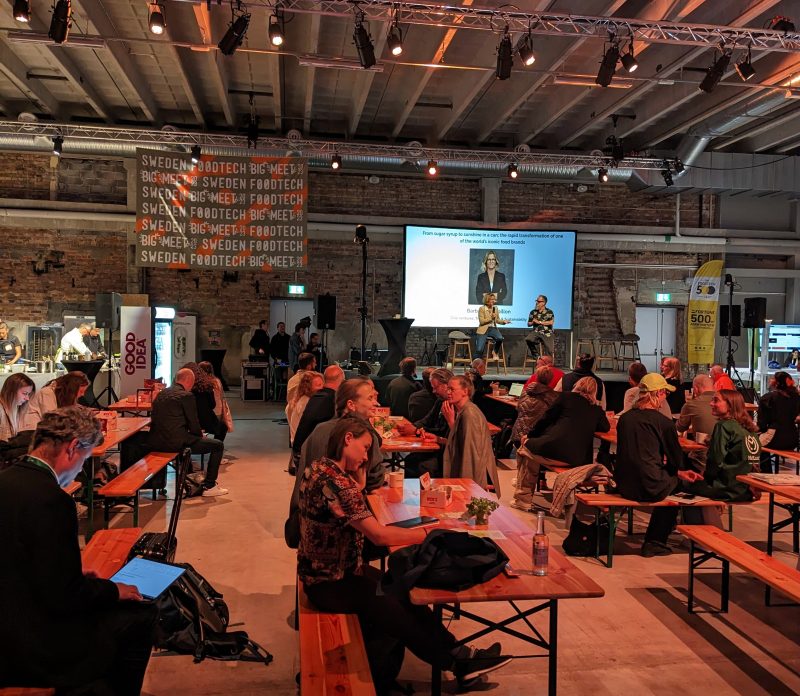 I attended the biggest Foodtech conference in Sweden!
I attended the biggest Foodtech conference in the country, Sweden Foodtech 2023! As a student at Karolinska Institutet, you have many options to join committees and organizations inside the Karolinska Institutet. However, there are even more options! You can also join other university committees around Stockholm. In my case, I joined KTH Foodtech an organization that originated at the largest technical university in Sweden, the KTH Royal Institute of Technology. Our group aims to bring students together with the multifaceted world of food technology. Therefore, I had the chance to join the Sweden Foodtech Conference at the beginning of the summer!
What is Sweden Foodtech?
Sweden Foodtech is a driver of innovation in the Nordic food tech system. Their team fosters new programs and business opportunities for organizations from local startups to global companies. Their vision is to enable a food tech hub in Sweden and cultivate the acceleration of innovation. That's why they organize every year the so-called Sweden Foodtech Big Meet.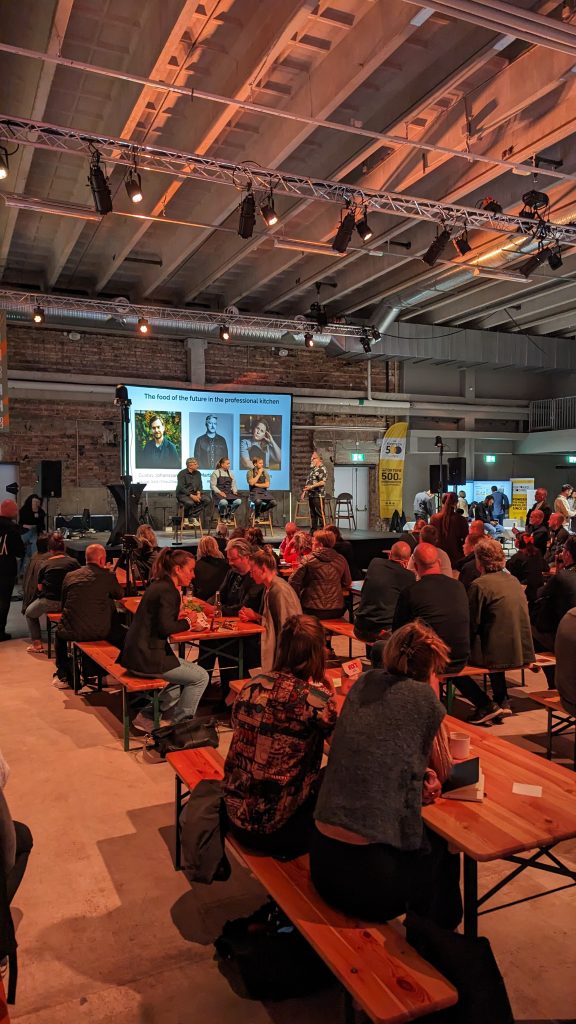 Sweden Foodtech-Bigmeet 2023
For the Bigmeet, scientists, leading chefs, and entrepreneurs from all over the world come together. The program of this year was separated into the usual conference format, the exhibition hall, and for the first time the world's largest Test kitchen.
Exhibition Hall
In the exhibition hall, the companies showcased their brand-new products. In addition, you had the chance to talk to the owners of the products and ask questions. I was fascinated to learn about the process from the origin of the idea to the actual end product. All kinds of companies participated from beef with less emission, insects for protein all the way to algae that does not taste like algae.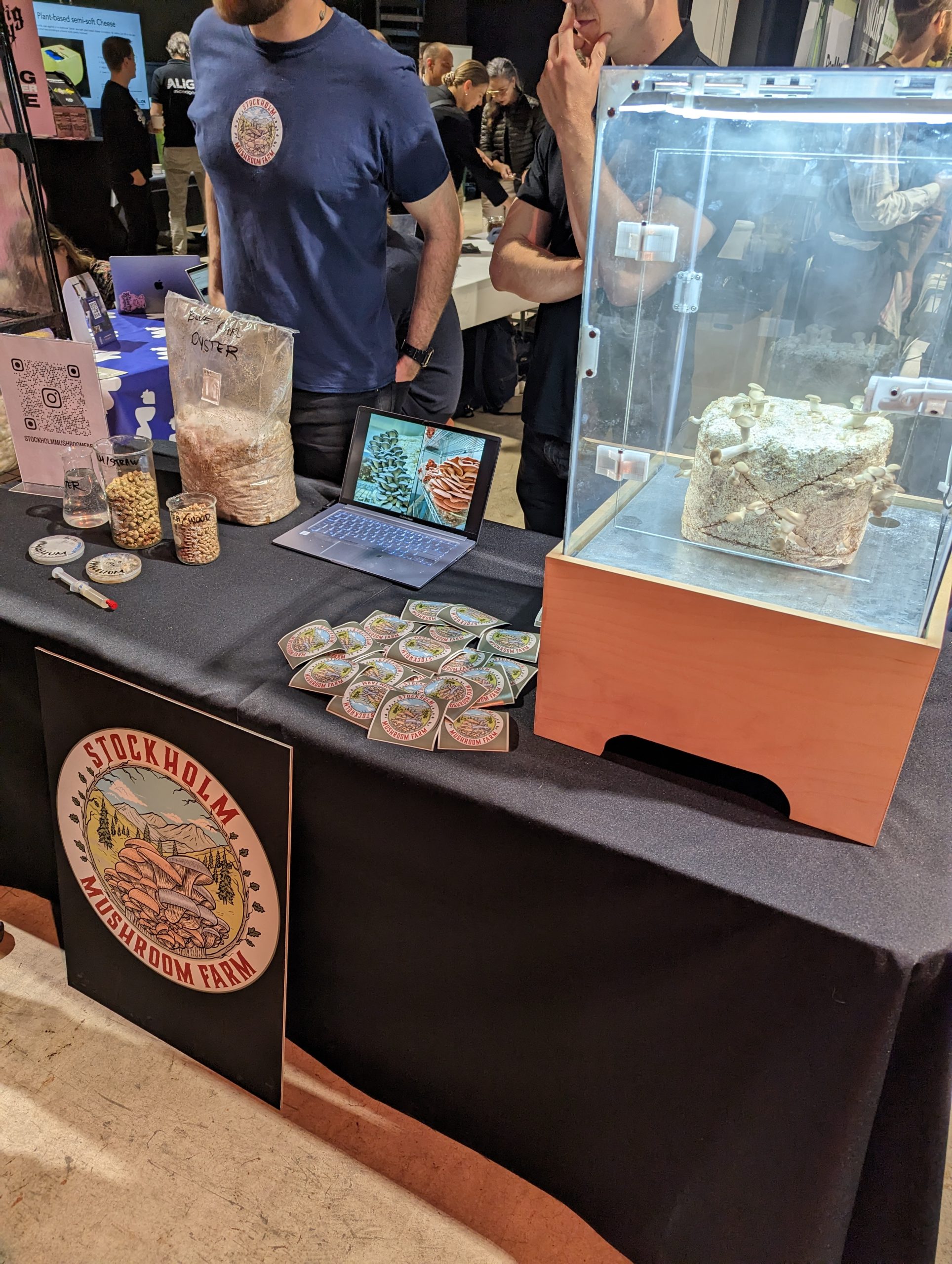 Test Kitchen
In the test kitchen famous chefs from around the world designed novel dishes from brand new ingredients. The chefs used the products that we saw in the exhibition hall to demonstrate how the everyday consumer could incorporate this new element.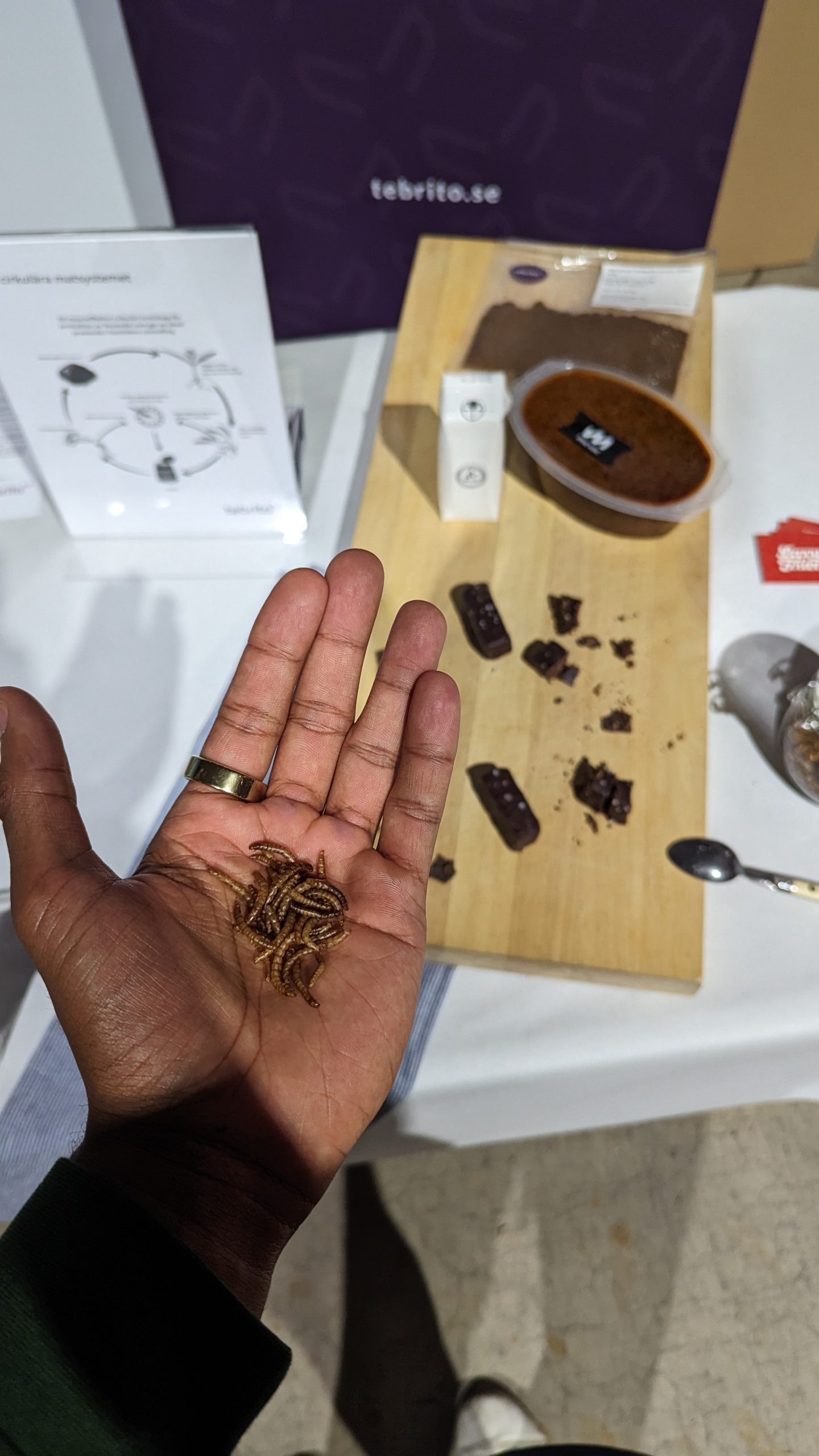 ---
Overall, it was a great event to see how the Foodtech sector is evolving, but it also gave me the chance to network with members of inspiring projects. Therefore, if you ever have the opportunity to join an event, organization, or committee that you find interesting I would say go for it. You never know what comes out!
-Tade

I am Tade. I am Nigerian/German and the blogger for the Master's Programme in Nutrition Science. Before KI, I was studying in the Netherlands. My whole life I was interested in food and sports, and that is why I decided to study nutrition. When I learned about KIs group-focused teaching and the international environment I knew where I wanted to go. When I am not exploring or trying different foods I am playing basketball in Solna. If you are ever up for the challenge, you know where to find me!