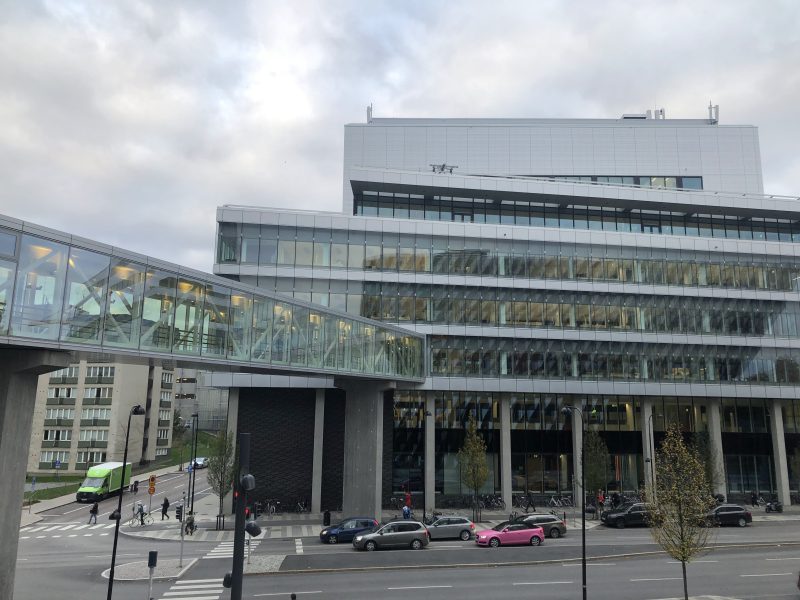 Research project 1: my experience at BioClinicum
As many of you might already know, the master's programme in Biomedicine offered by KI boasts of extensive laboratory experience that is offered to students. This experience manifests in the form of two short term research projects and the master's thesis before graduation. Before summer break, I completed my first short-term research project at BioClinicum in Philip Newton's research group. Since I regularly receive questions about the research described in the programme description, this blog highlights my experience doing some research at KI so that you may get some insight about the same.
The timeline
Technically, the course (Frontiers in Biomedicine: Research Project-1) was set to begin towards the end of March 2023. However, the project description and supervisor agreement form needed to be submitted much earlier than that. So to be on the safer side, I wanted to finalise my lab and project by February 2023 at the latest.
As a result, accounting for response delays and Christmas/New Year's, I started reaching out to a few research groups towards the end of November 2022. One tip I can give you here would be to start out with those groups (within your research area of interest) that are actively looking for students to undertake projects. It is usually mentioned on the group's webpage! At least this way, you can increase your chances of receiving a response quicker.
I saw an opening for a short term project in the area of skeletal development at the Department of Women and Children's Health at BioClinicum, Solna. I applied for the project and received a response from the research leader very promptly! This is not a common occurrence. Since researchers are extremely busy individuals, they may respond much later or may not respond either. Always remember to send follow-up emails since it is possible your e-mail got lost in a flood of others or went straight to spam.
I had a short meeting with the research leader and visited the lab at the beginning of December 2022, where I received a short introduction to the project and what was expected of me and what I expected from the experience as well. Since I did not have a lot of previous experience with the techniques and topic, they offered to start training me a month before the project was due to start. So, I started training for cryosectioning and confocal microscopy in February 2023, and by March 2023 I was ready to dive into the project!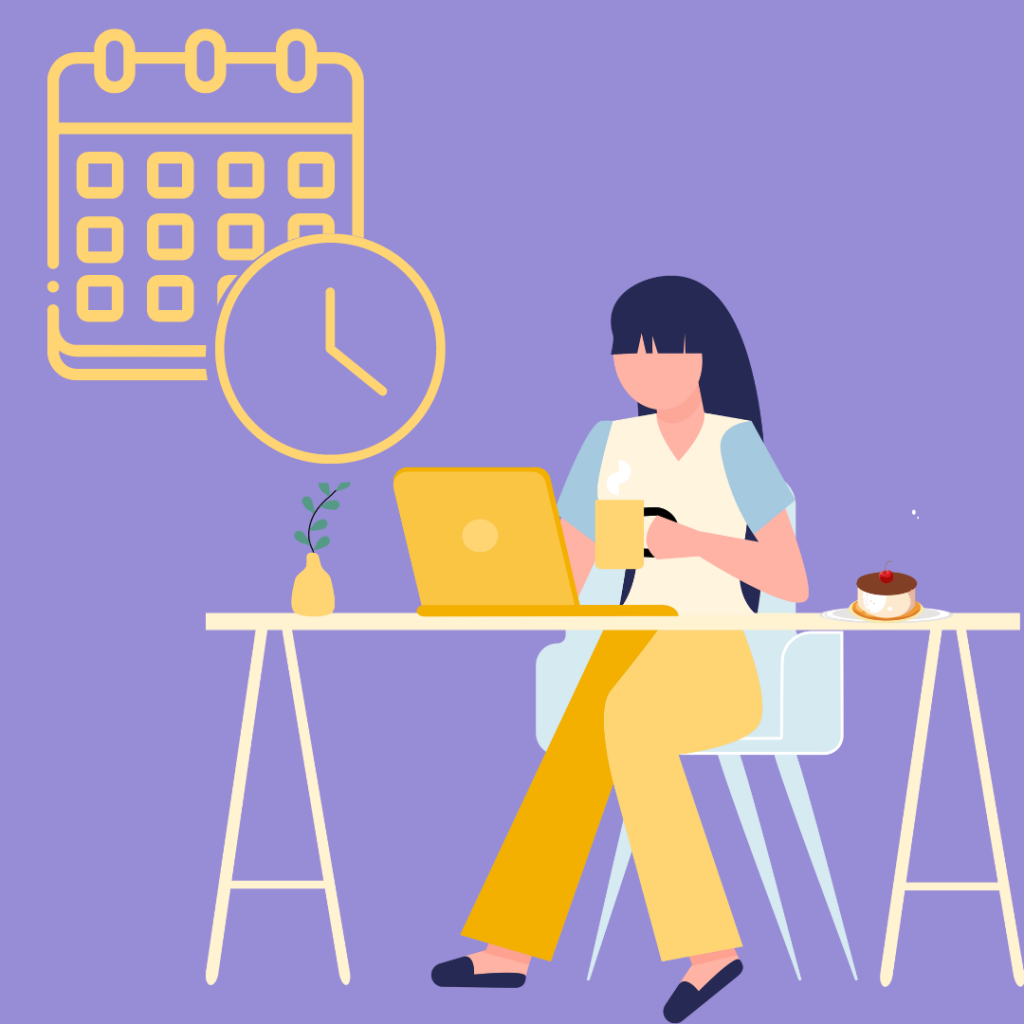 The project and lab
My schedule at the lab was pretty flexible, as it revolved around the experiments that I had planned for the day. Sometimes I had a full day with staining of tissue samples in the morning and imaging other samples in the evening, whereas some days involved me staying at home and analysing data on my laptop.
My lab members were all extremely approachable and polite. I could ask them the stupidest of questions and they would answer with the utmost sincerity. I was constantly helped with the location of reagents, confocal microscope settings, location of tissue slides, and identification of certain cells on the microscope. Yet despite that, I never felt like I was being micromanaged. Once I was taught the techniques, I was trusted to plan and carry out my experiments as per my convenience and if I ever faced difficulties, I knew I could contact my supervisors. Further, we had lab meetings every week where we discussed our weekly progress and received suggestions from colleagues. We also had regular journal club meetings as well, where we discussed a research paper relevant to our field of research, so that we could keep updating our knowledge.
Towards the end of the project, we had to write a project report and prepare a "presentation" (this was essentially a round-table discussion with an examiner and a group of students). My supervisors reviewed my report drafts and went through the presentation with me and provided me with valuable insight, which allowed me to further polish my presentation and report.
Final thoughts
My only "complaint" about my experience with the project was that I wish it were longer. I developed so many resourceful skills and connections with my lab-mates and colleagues that 3 months seemed to fly by.
With this project, I learnt three very important things:
Success lies in the details. At the end of the day, having a broad idea about your research topic might be enough to impress people outside the scientific community. But if you want to produce an excellent report and be confident about your project and its conclusions, then you need to be aware of ever little detail you worked on- why was it important, why did you analyse it this particular way, what are other methods you could have used, etc.
Communication is key. Like I said earlier, there are no stupid questions. If you have a question that is getting in the way of you grasping a concept about your research, ask your supervisor. They will answer you in a way that is understandable, and that prompts and encourages further questions and discussion. If a certain result did not go your way, or let's say that there are bubbles in between your sample and coverslip on the slide (true story)- don't try to be a hero and troubleshoot problems unless you know what you are doing. Just ask someone with experience for their help. It will only benefit you and nobody will think any less of you for daring to ask.
Science is slow, and so am I. It is nearly impossible to conduct research in the span of 3 months and yield hard evidence that proves or disproves you hypothesis. You will face roadblocks and you will be confused until the very end. And that's pretty normal. I never felt like I was expected to conduct Nobel-worthy research. At the end of the day, I walked out of BioClinicum knowing a bunch of important techniques and soft-skills, despite some of my graphs being statistically insignificant,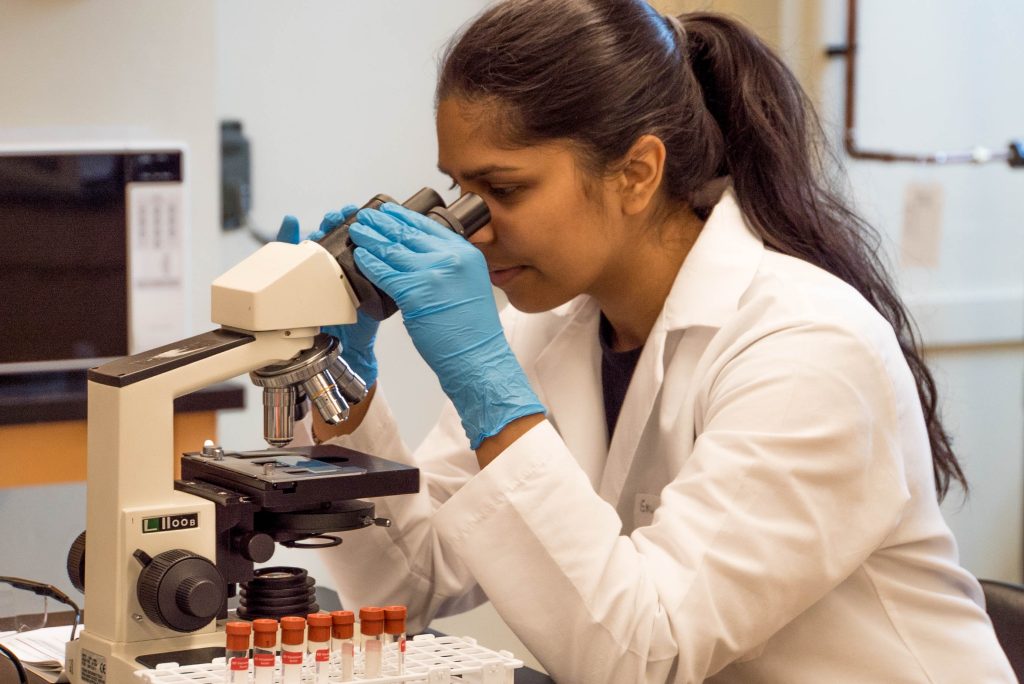 The entire premise of choosing labs and conducting so much research may sound daunting, but in the middle of failed experiments and mounds of cool data, you start enjoying yourself without even realising it. Not many get the opportunity to receive so much exposure in a two-year programme, but as a KI student, you're one of the lucky ones. So make the most of it.
For a similar blog, you can read about DA Karolina's experience at SciLife lab.
Lastly, I hope you found this blog helpful. If you have any questions, you know where to find me.

My name is Naomi, and I am from India. I am a master's student in Biomedicine. I have always been drawn towards research and knew early on that a career built around it was the one for me. So as a result, here I am! I enjoy spending time with my friends and exploring the city with them (though the introvert in me also loves some alone time). I hope I can be of some help with my blogs!