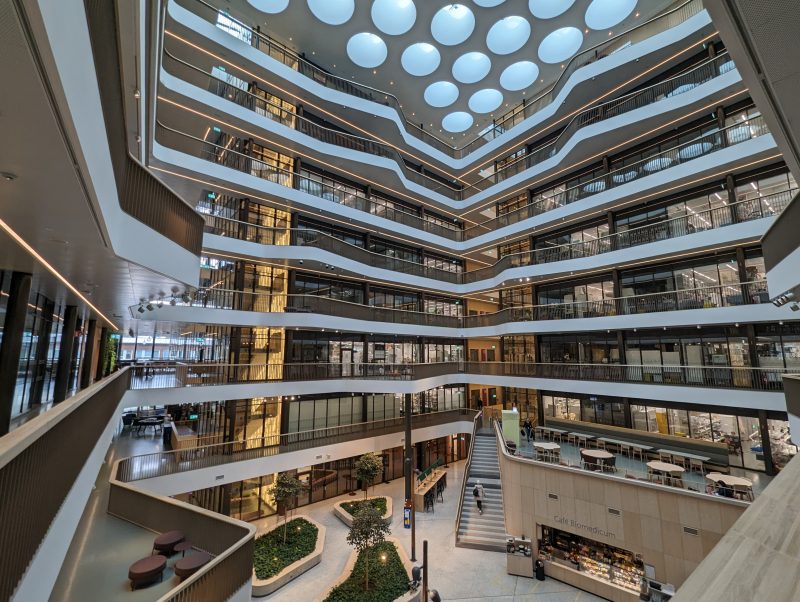 Start of the second year in Master's in Nutrition Science! My first month of the thesis
As mentioned before with the new academic year starting, we second-year students are spread around the world beginning our different endeavours. For me, I decided to do a one-year thesis at Karolinska Institutet and in this post, I will share with you why and how it has been going. Check out this post to see what other people planned. Soon, I will share an update on my classmates who went on different journeys. So stay posted!
Why did I want to do a one-year thesis?
There are multiple reasons why I opted for a one-year thesis. First, I really enjoyed my first year here in Stockholm and wanted to stay for more opportunities. Having one year to get in contact with groups and network with professors gives you the best chances to find a spot to continue after your Master's. Personally, I am planning to do a PhD here and with that extra time, I hope to find the right project while I am doing my Masters. Secondly, a one-year thesis provides you with more time to learn new techniques and really dive into the material. In my bachelor thesis, I worked on a project for 4 1/2 months and it felt like I was finished before I even knew it. You start becoming very comfortable in the laboratory and then you need to hand in the thesis.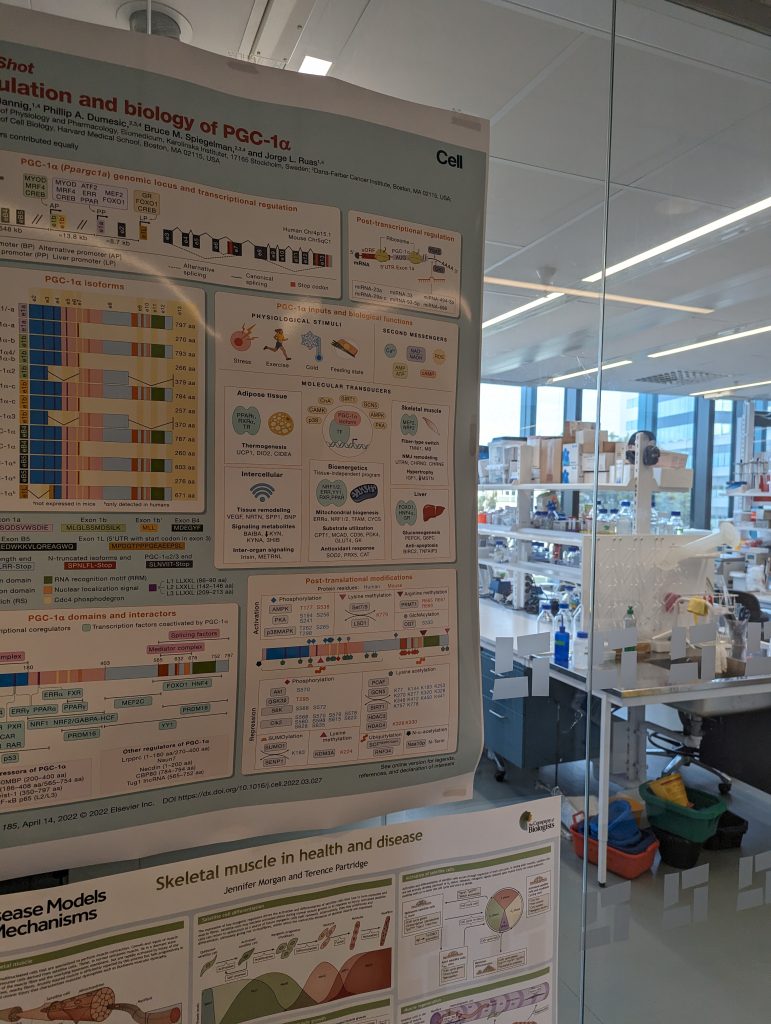 On the other hand, I already had an exchange semester during my Bachelor's and studied in 3 different countries. These were amazing experiences but I also didn't feel the urge to go abroad again. That's why I wanted to have more time for my Master's thesis at KI.
What is my thesis about?
I am doing my thesis at the Ruas Lab in Biomedicum and we are looking at the function of an uncharacterized gene in relation to fatty liver disease. For that, we are feeding mice with a high-fat diet and then performing various tests to look at body composition, physiological and behavioural aspects.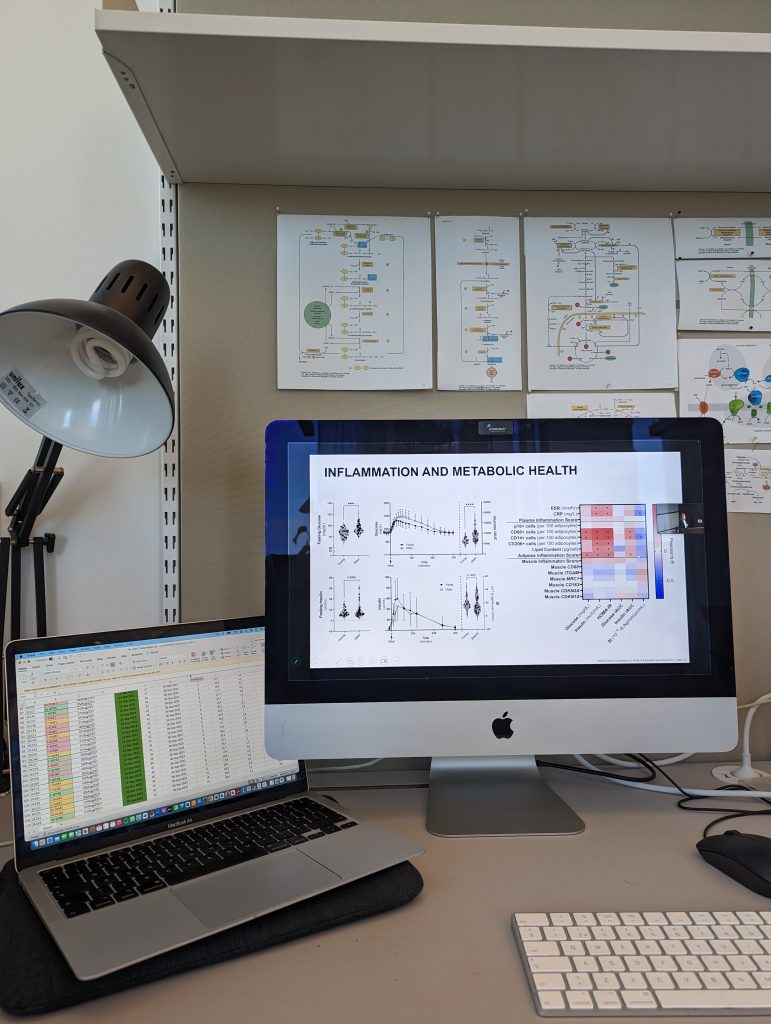 How was my first month?
It is very exciting to finally start the research and be back in the lab. I had never done animal experiments before and it was definitely a lot to learn. But you can quickly pick up the skills after a couple of sessions. If anyone wants to do a thesis that includes animal work, I recommend starting the animal course early because it takes a lot of time to get the practical course for the certificate.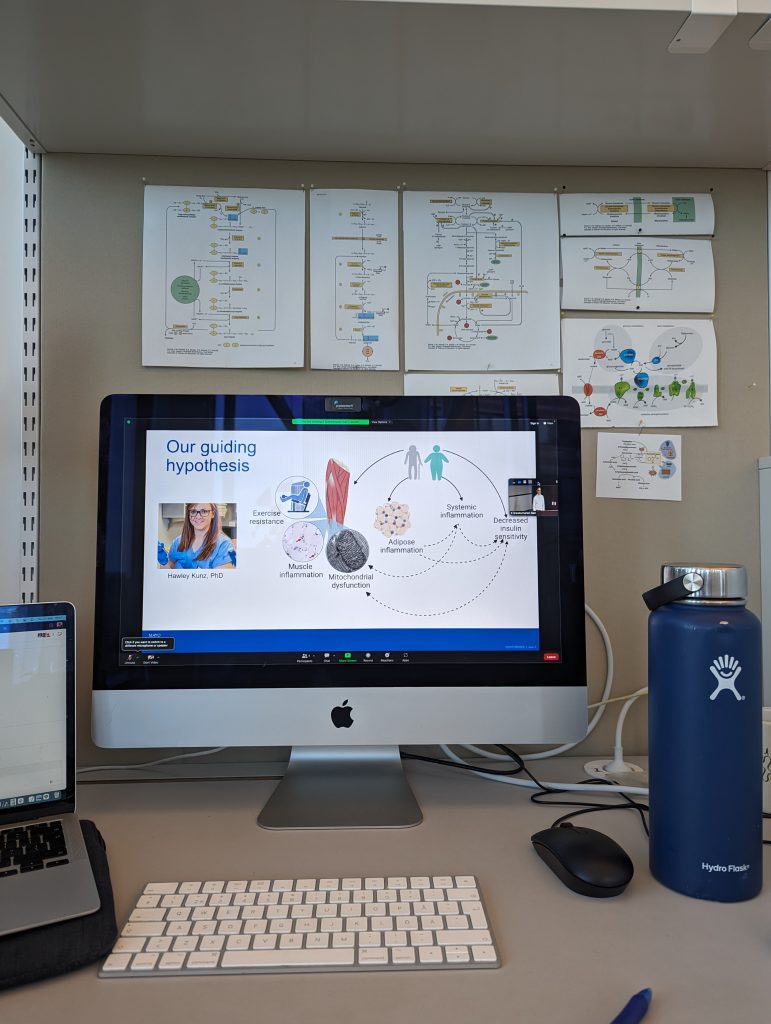 We also participated in the annual scientific research meeting between Mayo Clinic and Karolinska Institutet. I had the chance to listen to many interesting research projects and unpublished data. Overall, I already learned a lot during these first weeks and am excited about what's to come!
If you have any questions feel free to reach out to me via email or by commenting down below!
-Tade

I am Tade. I am Nigerian/German and the blogger for the Master's Programme in Nutrition Science. Before KI, I was studying in the Netherlands. My whole life I was interested in food and sports, and that is why I decided to study nutrition. When I learned about KIs group-focused teaching and the international environment I knew where I wanted to go. When I am not exploring or trying different foods I am playing basketball in Solna. If you are ever up for the challenge, you know where to find me!