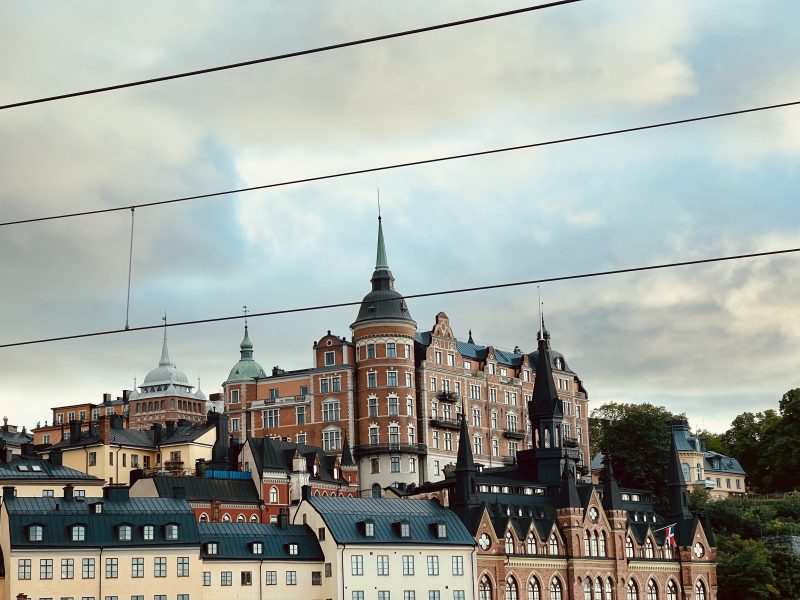 From Ethiopia to Sweden: My First Month at Karolinska Institutet
Hey there, fellow adventurers! I am Yohannes, and I couldn't be more excited to share my journey and my first month at Karolinska Institutet with you.
Imagine fulfilling a lifelong dream of studying at one of the world's top medical universities – that's what my journey to Karolinska Institutet (KI) has been all about.
In this blog post, I will recount my journey from Ethiopia to Sweden and share my experiences – the challenges I faced and connections made during my first month at KI.
1. A Dream come true
From the very start, it was not just a goal for me but a dream to be part of KI, renowned for its excellence in medical education and research. This reputation motivated me to work hard and pursue this opportunity, fueling my determination.
After a lot of research and effort put into the application process, I finally landed at the best university in the world.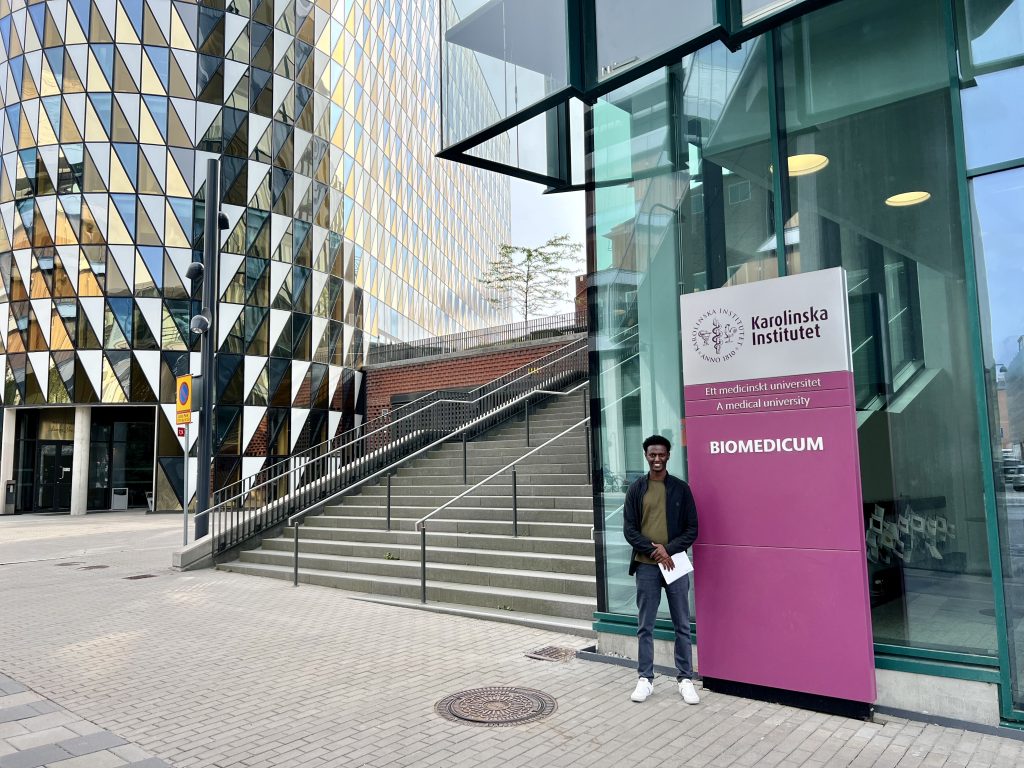 2. Overcoming challenges
My journey to Karolinska Institutet was not an easy one, dreams sometimes come with challenges. One of the challenges I faced was the uphill task of securing funds for my studies.
Therefore, to make my dream a reality, I had to apply for scholarships including the Swedish Institutet Scholarship for Global Professionals, which is highly competitive.
It was a tough battle, but I didn't back down.
And guess what? After putting my best efforts, I emerged victorious! I was fortunate!
Winning the scholarship of course opened doors I couldn't have imagined. It is amazing how a simple 'yes' can change the course of your life.
3. Opening doors – networking
Winning the Swedish Institutet Scholarship opened numerous doors for me. Within my first month as a Karolinska Institutet student, I had the opportunity to meet influential people and expand my network.
One of the highlights of my journey was the send-off dinner organized by the Swedish ambassador to Ethiopia. Meeting His Excellency and the embassy team was an unforgettable experience, and it was just the beginning.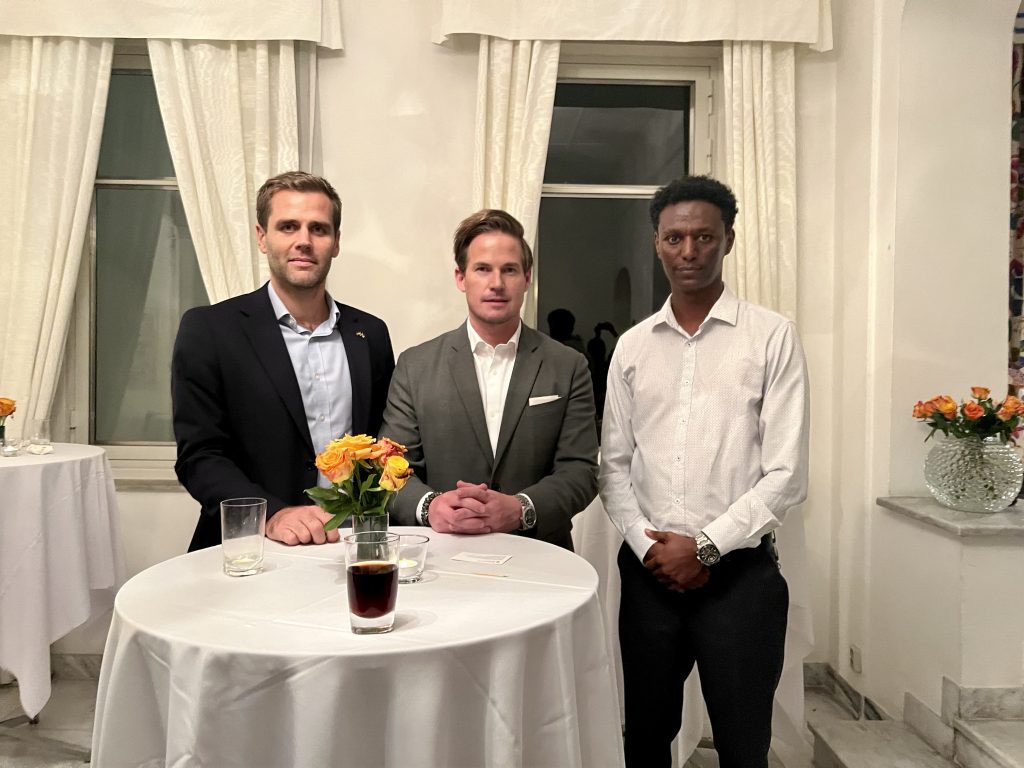 In the whirlwind that was my first month at KI, I continued meeting so many incredible people. From my wonderful fellow classmates to corridor mates, new SI-scholars to senior SI-KI scholars, and my fellow KI digital ambassadors (yes, I'm one of them as a blogger), each connection has been a treasure.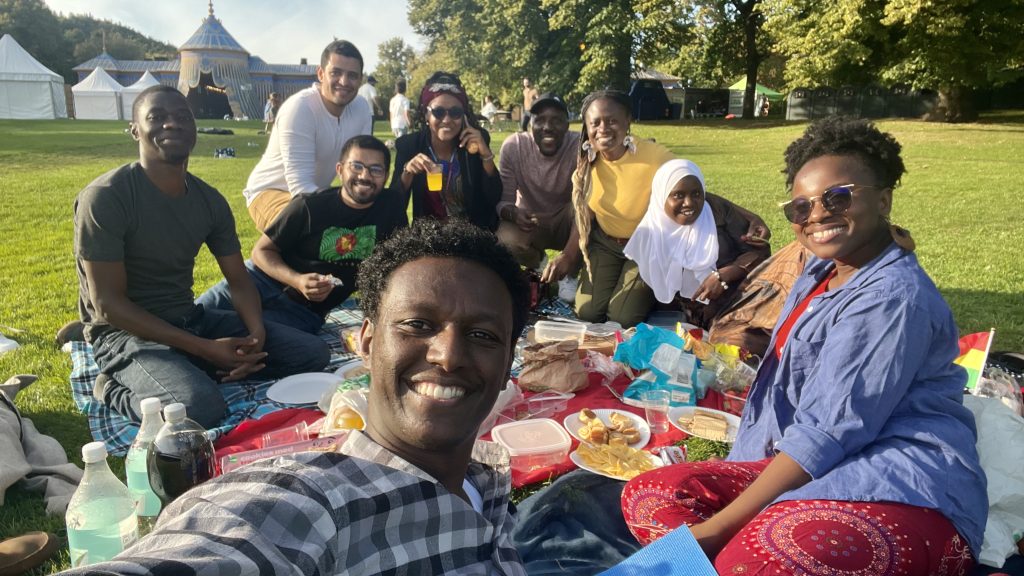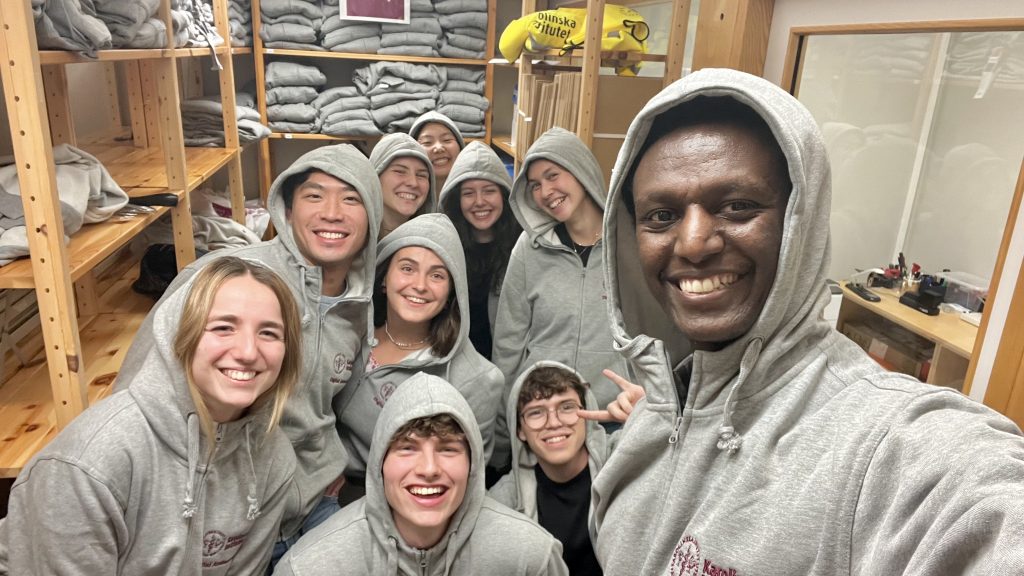 These connections exposed me to a world of diversity – diverse backgrounds, cultures, and networks that I wasn't accustomed to.
It's been a journey of discovery in every sense.
4. Cultural experience
One of the most enriching aspects of my journey was the chance to immerse myself in Swedish culture. I had the opportunity to travel to various places, experiencing the beauty and diversity of Sweden. In fact, every country has its own highs and lows as Emily details in her blog.
I'll take you on a journey to some incredible places I've been to and explored during my time here. These experiences and cultural exposure will be shared in detail in another blog post.
A sneak peek – "The funny thing is, Swedes may seem reserved at first glance, but trust me, they're actually some of the most social folks you'll ever meet. Let me spill the beans – they absolutely love getting together, sharing a fika, and celebrating even the tiniest moments. I mean, I've been to five welcome parties, so I should know!"
5. A love for my course
At Karolinska Institutet, I found a deep passion for my course. The comprehensive curriculum and dedicated faculty members have instilled in me a sense of purpose and determination. In a future blog post, I will delve into the details of my course and the impact it has had on my personal and professional growth.
I can't wait to share my passion for what I'm studying.
Finally
But before that, as someone from a tropical country, I'm gearing up for a whole new adventure – experiencing the Swedish winter. And on my bucket list is Skiing!
Anyway, my journey from Ethiopia to Sweden to study at Karolinska Institutet has been a transformative experience. It has allowed me to pursue my dreams and connect with a global community of scholars. I am grateful for the opportunities and experiences that have shaped me into the person I am today.
So, dear readers, my first month at KI has been a flurry of aspirations accomplished and bonds formed. In a nutshell picture this: a mix of nerves and excitement, a backpack filled with dreams, and a heart full of curiosity. That's the recipe for my unforgettable journey to KI. Stay tuned for more stories and adventures!

Hi there! My name is Yohannes, and I come from Ethiopia, the Cradle of Humanity. I've always been curious and ambitious, and my journey to Karolinska Institutet is a testament to that. I studied medicine and developed a deep fascination with the intersection of healthcare, economics, policy-making, and management. This passion led me to KI. I look forward to learning more about healthcare economics and becoming a part of the vibrant international community at KI. In my free time, I enjoy writing and drawing, always exploring and trying new things.