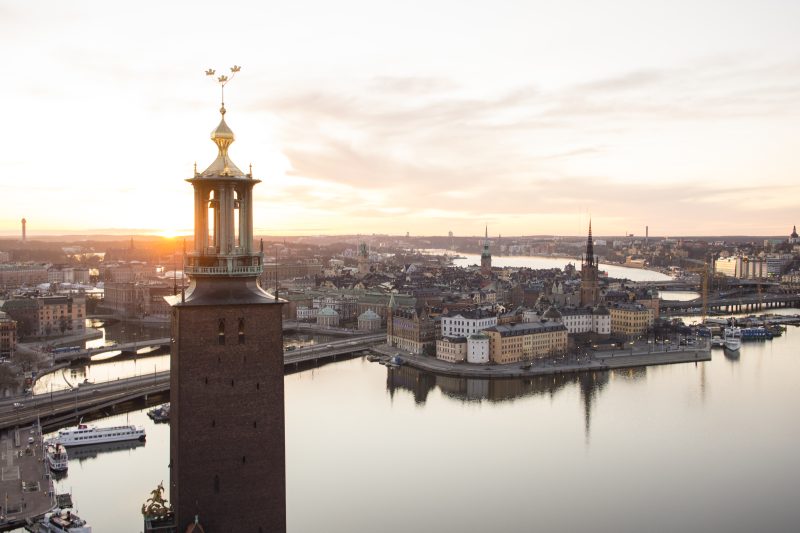 My journey as a Swedish rookie at Karolinska Institutet
Arriving in a new country is exciting and daunting in equal measures, especially when you're from outside the EU. I vividly recall the hours I spent scouring the internet for tips on how to survive in a Scandinavian country and the countless stories from international students sharing their own experiences. But even with all those preparations, I still faced cultural shocks on a daily basis. I'll admit it's been tough at times, but you know what? I don't regret a single moment of my decision to come to Sweden for my higher education. In my first blog post, I am going to share the ups, the downs, and the in-betweens of my first month at the prestigious Karolinska Institutet (KI). If you're thinking about studying abroad in Sweden or are already here and need a bit of guidance, I hope my experiences can help you out.
Let's Start with the Wins!
Making New Friends
One of my biggest concerns before landing in Sweden was whether I'd find like-minded friends. The fear of being alone for two years was real! However, that fear dissipated the moment I stepped onto KI's campus. The students here come from a diverse range of cultural backgrounds. I'm in the Joint Master's Programme in Health Informatics, and our cohort hails from a whopping 26 different countries! You'll probably find someone with a similar cultural background but don't underestimate the joy of connecting with someone from a completely different culture. It's a chance to broaden your horizons in the best way.
If you're looking to make friends beyond your classes, be sure to check out Medicinska Föreningen (MF), one of the student unions at KI. MF hosts various activities and events throughout the academic year, some of which are designed to help international students integrate with Swedish students. For example, there's a Buddy program organised by Global Friends. My buddy, Manojj, was a lifesaver during my initial weeks here. He not only gave me a personal tour of the campus, showing me where I could microwave my lunch, grab a coffee, or find a quick meal, but also shared invaluable advice on how to survive on a student budget and find affordable accommodation. Check the buddy programme's Instagram for more information.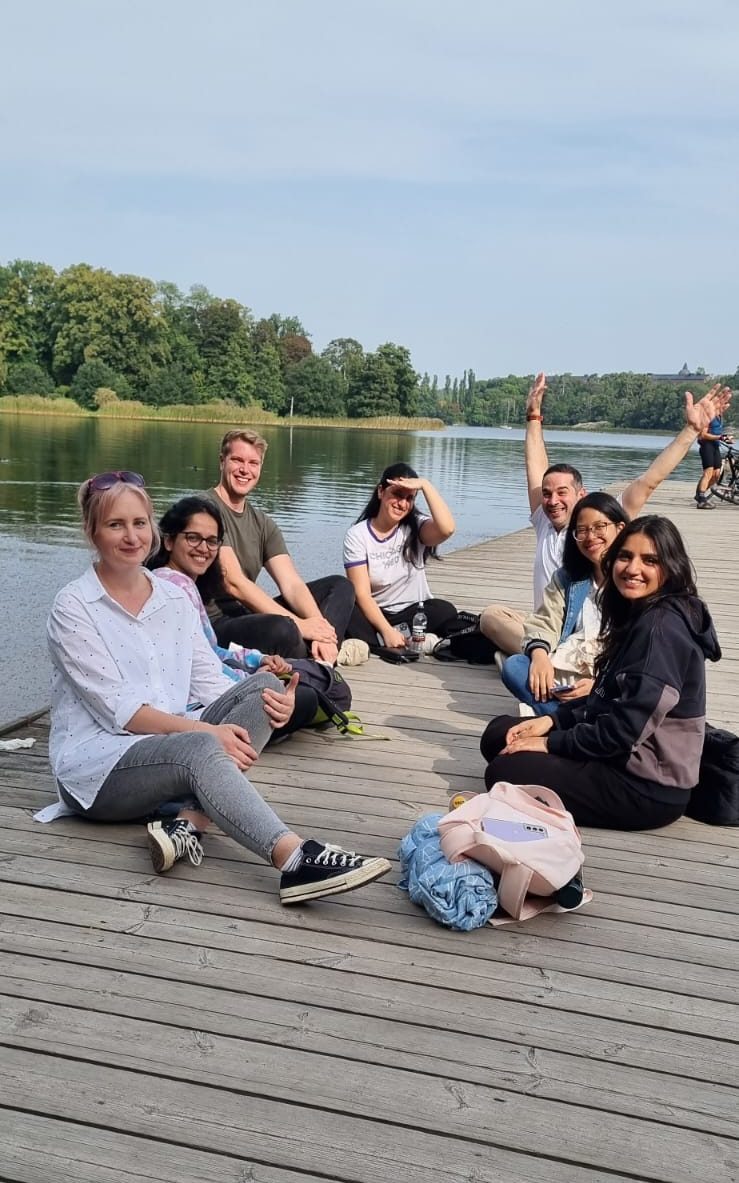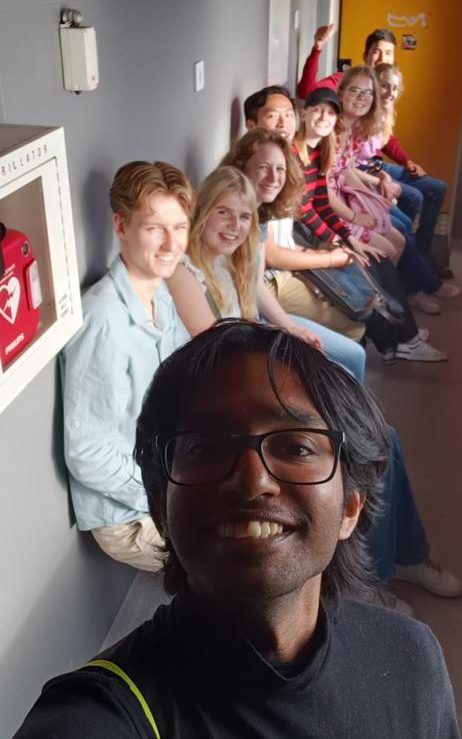 Exploring Stockholm
Studying abroad isn't just about hitting the books (at least not for me). It's also about exploring the city and immersing yourself in a new culture. Stockholm is an absolute gem with its cosmopolitan lifestyle and enchanting, storybook-like surroundings. So far, I've had the chance to travel to Vaxholm and Gamla Stan with MF and my new friends. Vaxholm, an island with its Vaxholm kastell and charming wooden houses painted in pastel tones, is probably one of the most Instagrammable spots in Stockholm. If you want to show off your study abroad experiences on social media, Vaxholm is a must-visit.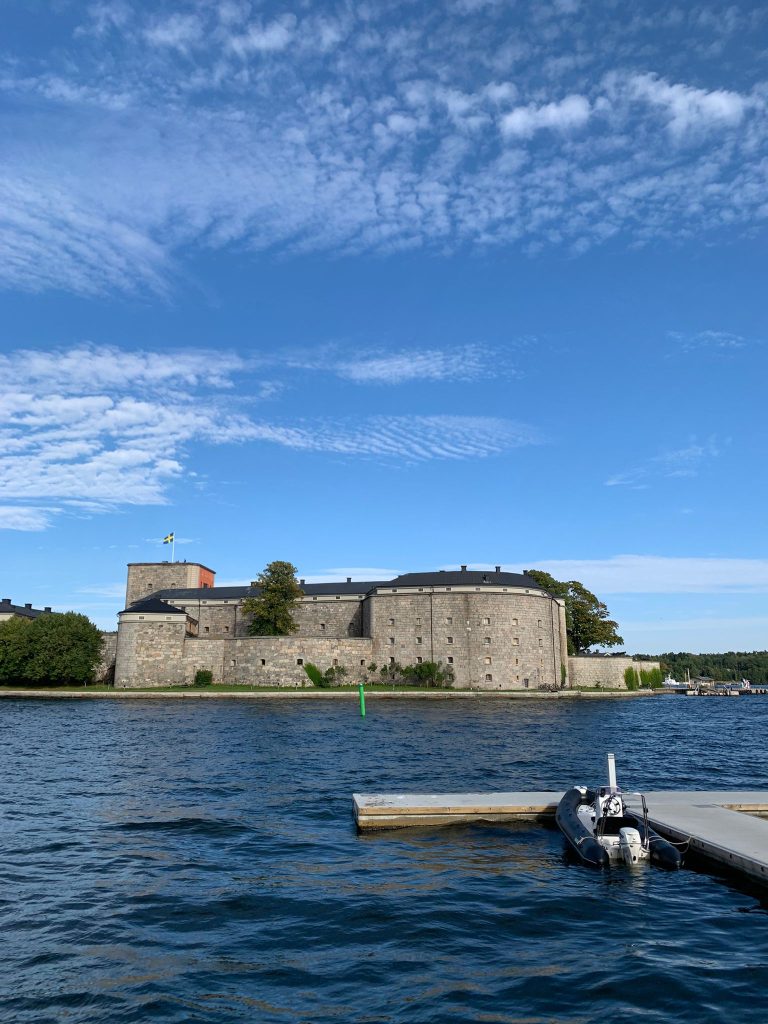 On the flip side, Gamla Stan reveals another, more mysterious side of Stockholm. It's the old town district, and an evening stroll there will transport you back to the 19th century. The cobblestone streets, antique lantern lights, and the aroma of food wafting from nearby cafes create a nostalgic ambiance. One evening, my friends and I took a leisurely walk in Gamla Stan, and we loved every moment—except for the chilly temperature! So, remember to bundle up if you plan to enjoy a night there. Gamla Stan has many hidden gems, one of them being the Järnpojke, the smallest statue in Stockholm. Legend has it that if you bring him a gift, he'll bring you good luck, and maybe even spare you from re-exams!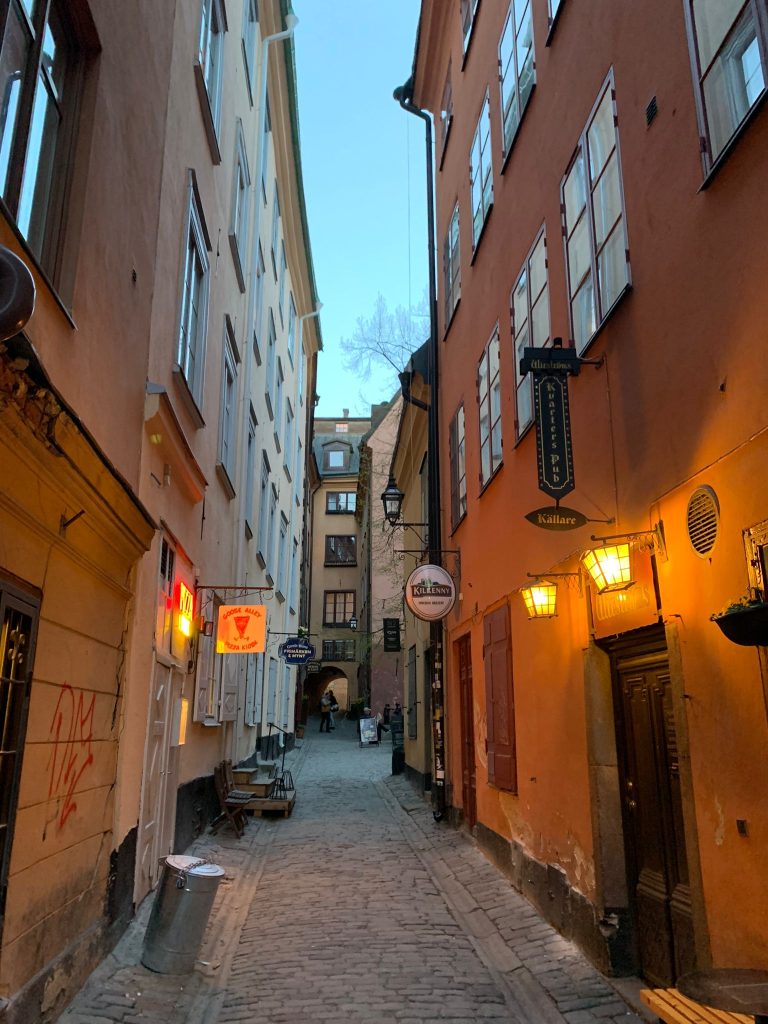 My Rookie Mistake
Now, it's time to confess my rookie mistake. Sweden places a high value on privacy, and one prime example is on public transportation, like trains. People here use their phones for social media, dating apps, or streaming music while on the train, but you won't hear them speaking loudly with their friends. Well, during my first week here, my friends and I didn't quite grasp that concept, and we were joking and laughing on the train. While no one directly scolded us, I remember all the curious glances we received.
In summary, I'm still learning the ropes of Swedish culture, but my overall experience has been delightful. I hope my blogs in the coming year will inspire you to explore Swedish culture or even make the jump to join the KI family. Stay tuned for more adventures, mishaps, and life lessons!

I am Martin, 27, currently studying Health Informatics at Karolinska Institutet and Stockholm University. I'm passionate about using data science to improve human well-being. Discovering this programme was a pivotal moment, and I've found it to be one of my best decisions. The programme is enriching my network and perspectives by hosting talks with alumni, government representatives, and startups. An interesting fact about me is that I once aspired to be a curator and artist specializing in Chinese art.