Halloween as a student at KI
Before coming to Sweden, my exposure to Halloween was limited to content I saw online and a few costume parties here and there. Now that I am here, not much has changed in how I personally perceive the festival, but I have been exposed to a few Halloween related festivities here and there, which is a lot more than what I experienced in India. So for this blog, I thought I would share 3 ways I, and people around me have celebrated Halloween as students at KI.
Gröna Lunds Tivoli
In 2022, some of my friends and I booked tickets for Halloween at Gröna Lund, Stockholm's amusement park. Due to its central location in Djurgården, this amusement park is admittedly smaller than many others, but they left no stone unturned for their annual Halloween themed bash. Our tickets included the entry and fast-passes to any 2 rides of our choice (which we could even change at the venue, if we wanted to). We visited haunted houses, went on roller coasters that left our throats sore because we were shrieking the whole time, and went on other rides that tied together the whole experience. Despite all the attractions, the best part of the night was taking in the jaw-dropping setup of the amusement park. There were giant Jack-o-lanterns all around, eerie music, ambient lighting, and themed decor that made Gröna Lund a sight to behold. They also had a Halloween parade with screaming banshees, pirates, zombies, ghouls- you name it, and it was in the parade.
There are many ways to reach the Tivoli, but the one I'd recommend the most would be to take the Djurgårdsfärjan from Slussen. When you get off at Allmänna gränd (Djurgården), you will find yourself face-to-face with the amusement park, with the main entrance just a few metres ahead.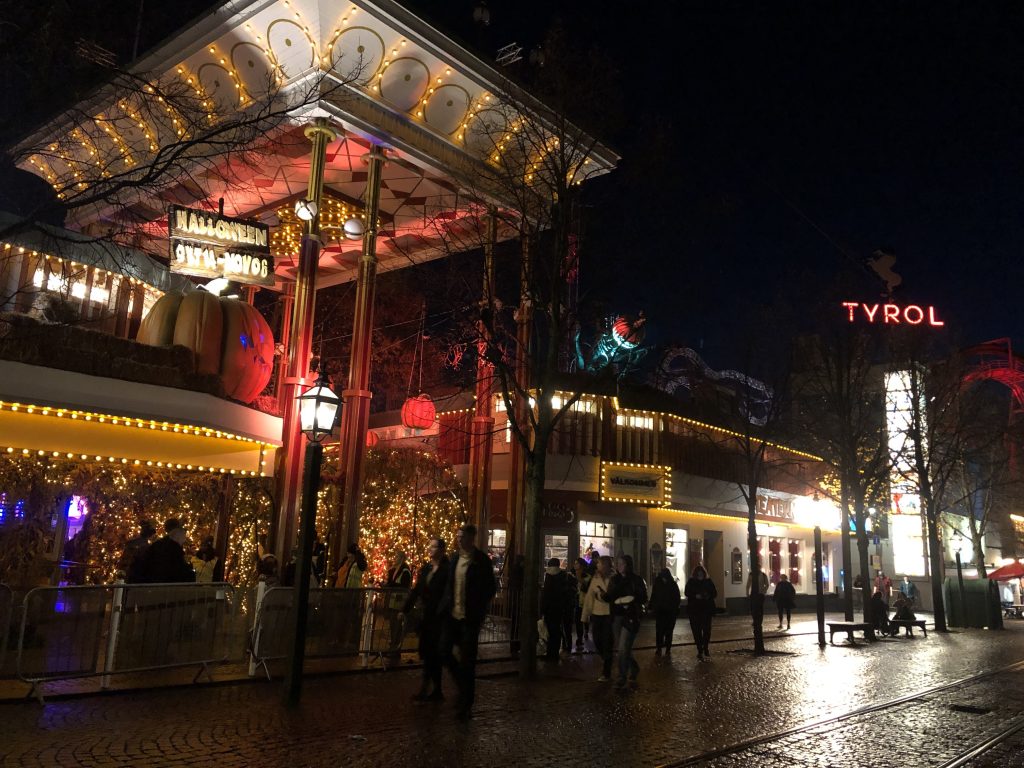 Horror movie nights
If your personality is "I'm too introverted and it's too cold outside for this", don't worry, I got you. Gather your friends at whoever's place is the biggest and/or cleanest, grab some snacks, and watch horror movies all evening. Our movie nights were very versatile, with movies ranging from Halloween (1978), to Coraline, and even Not Another Teen Movie (don't ask).
In my opinion, watching horror movies with friends is almost always a great idea because it is usually a mixed bag of people who are terrified, people who are indifferent, and people who are screaming at the characters when they hear a strange sound and unanimously decide to split up inside a haunted house. In fact, not just for Halloween- movies with friends are always a great way to unwind for not a lot of money.
Costume parties
One thing I have noticed about Halloween in Sweden is that there's always going to be a party somewhere. I have seen people dressed up in impressive costumes, going to or coming back from parties even 1-2 weeks before October 31. I haven't been to a costume party yet (mainly because I am too lazy and cannot be bothered), but regardless of how big- or small-scale it is, it is almost guaranteed to be fun. You can always fashion yourself last-minute costumes with what you have at home, or you can even build a cheap(ish) outfit from scratch by visiting second-hand stores in the city. Whether it be an intimate gathering with just a few people, or an all-out bash at a bar/club, the option for dressing up and letting go always exists around Halloween.
Besides, if you throw one yourself, it gives you incentive for getting all the creative and adorable decorations you have your eye on. Also, candy!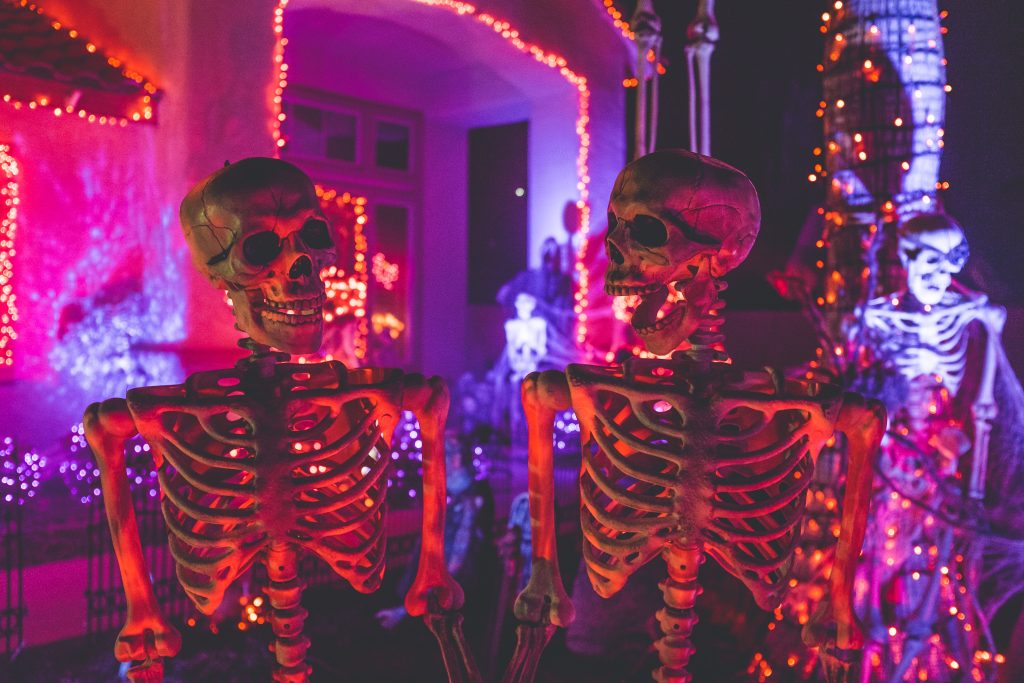 I am sure there is a longer list out there for things to do on Halloween made by someone who routinely leaves their bed, but as full-time students, these things are what most of us end up doing to celebrate Halloween. If you want to learn more about student life at KI, be sure to follow this link.
Thank you for stopping by, and I hope you found this blog helpful and/or interesting! If you have any questions, you know where to find me. Happy Halloween!

My name is Naomi, and I am from India. I am a master's student in Biomedicine. I have always been drawn towards research and knew early on that a career built around it was the one for me. So as a result, here I am! I enjoy spending time with my friends and exploring the city with them (though the introvert in me also loves some alone time). I hope I can be of some help with my blogs!