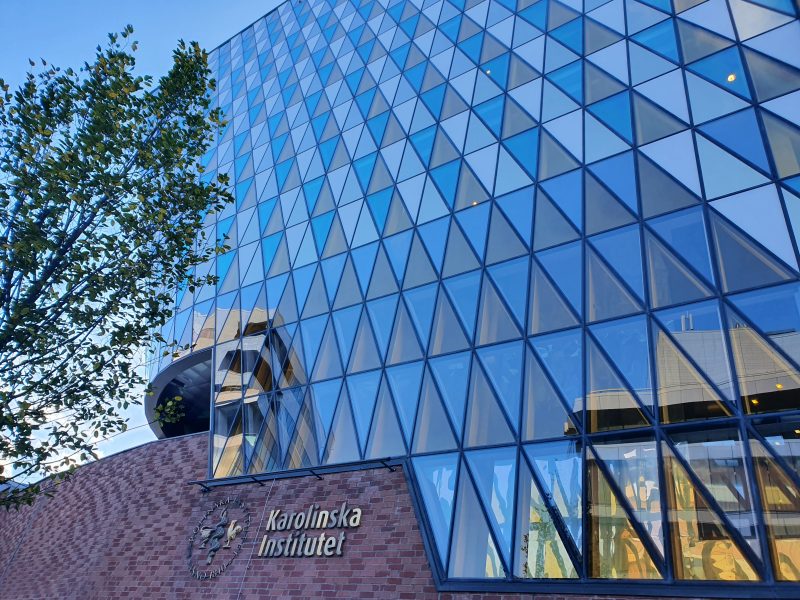 My reasons for choosing KI and how the expectations have held up after a year
Now that I've been in Sweden and at Karolinska Institutet (KI) just a little over a year, I've had a chance to reflect on my overall experience here, both the great parts as well as some challenges that I didn't necessarily foresee beforehand. In this blog, I've listed some of my main expectations of KI and life in Sweden and reflected on how these have held up after one year.
The world-class academic environment & proximity to research
If you know anything about KI, then you probably have heard about the fact that it's a world leading university that consistently ranks very high in the medical and life sciences fields. But on top of that, it's also a place where people are doing world-class research in many different fields, ranging all the way from molecular and structural biology to various clinical projects. This also means that the people running the different programmes are often very much involved in the research and have great connections and networks across the globe. This is all to say that studying at KI allows me to learn from the people at the top of their respective fields. For me these were all very persuasive reasons for choosing KI as the place where to do a master's degree.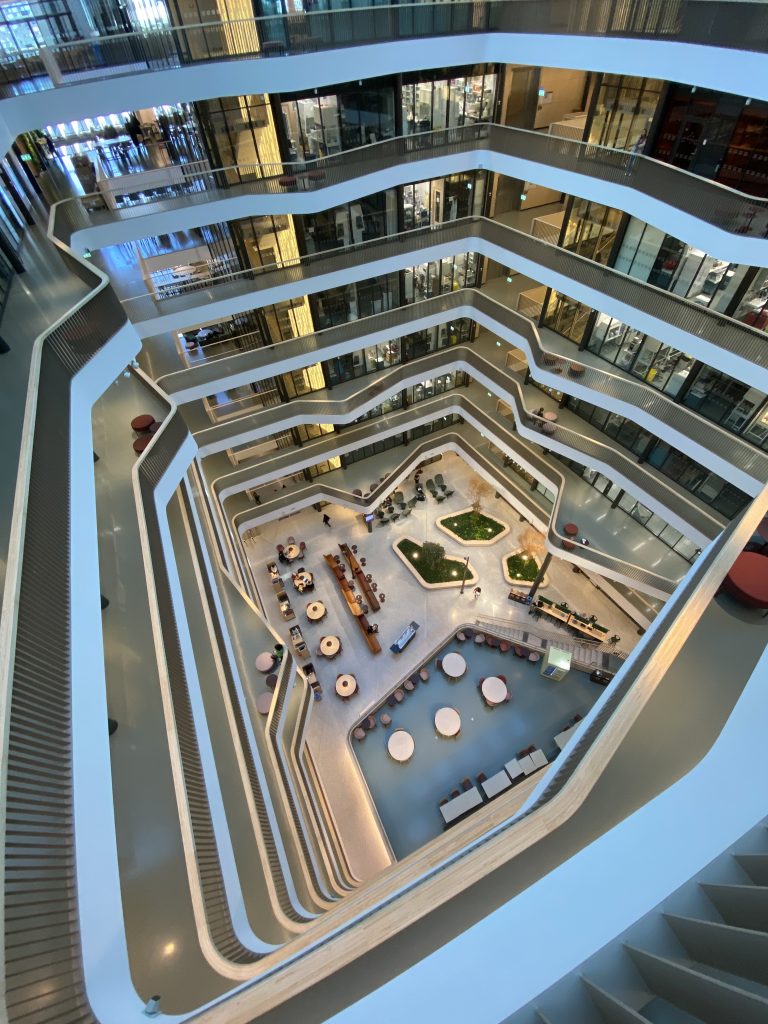 For the most part, I'm happy to say that these expectations have been met and I've had different opportunities to learn from numerous experts and people developing new methods or leading ground-breaking research here at KI. I've also had the chance to join in on research and you can read more about my experience in a previous blog post, where I talk about my summer internship. 
But on top of that, I've had many extra opportunities outside of my degree programme to hear about amazing and state-of-the-art research by just joining events and talks that take place at KI. It's weird to say, but I've gotten used to the fact that there's always some kind of conference happening or coming up on campus, plus there's all types of smaller science talks that I'm able to join as a student and all of these extra events really add to my education in ways that I didn't necessarily consider before starting my master's here.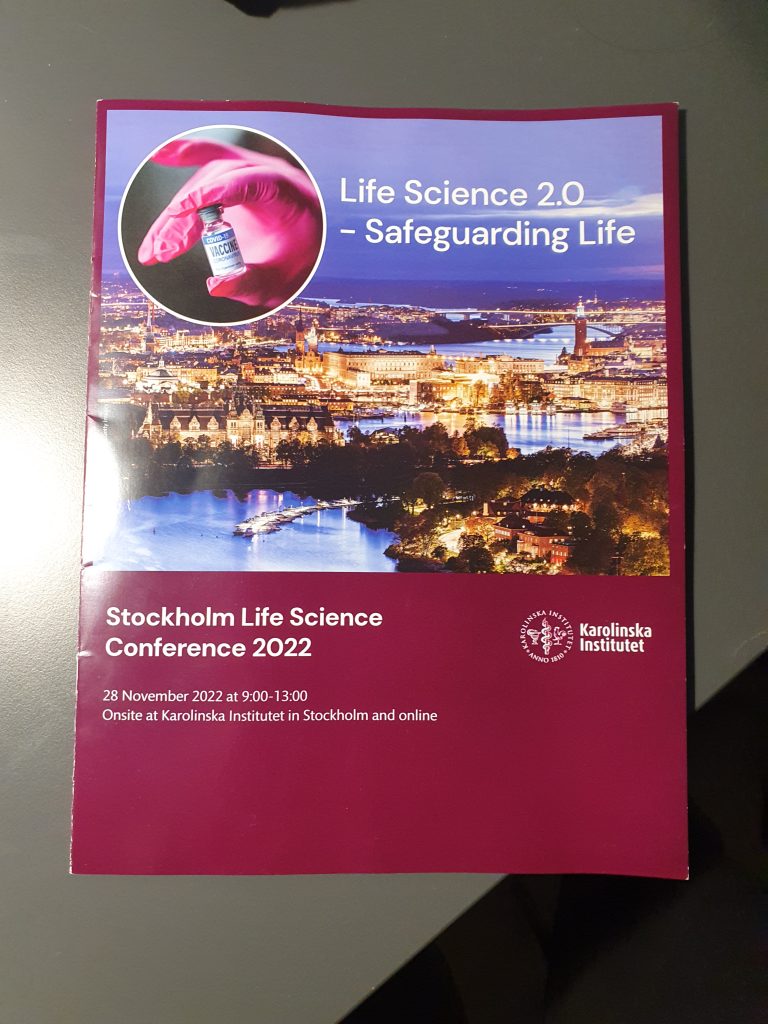 The teaching style & work-life balance
When I was reading more about KI, I came across quite a lot of information on the importance of collaborative teaching and learning not only from your teachers but also your peers by incorporating a variety of group projects and methods like team-based learning. To someone that hears the phrase "group work" and thinks "Oh no, I don't want to deal with that", I'd say that KI might surprise you and that there is an effective way to make the most of the various backgrounds that come together in such an international environment.
And this is purely from my personal experience, but I have found that most students here are highly motivated to contribute to discussions and excited to learn with each other and from each other. So now that I've had a year with my class, I'm glad to say that every group that I've worked in has taught be both about the science, but also about some of the so-called "soft skills" and how to effectively reach a common goal, whatever that happens to be.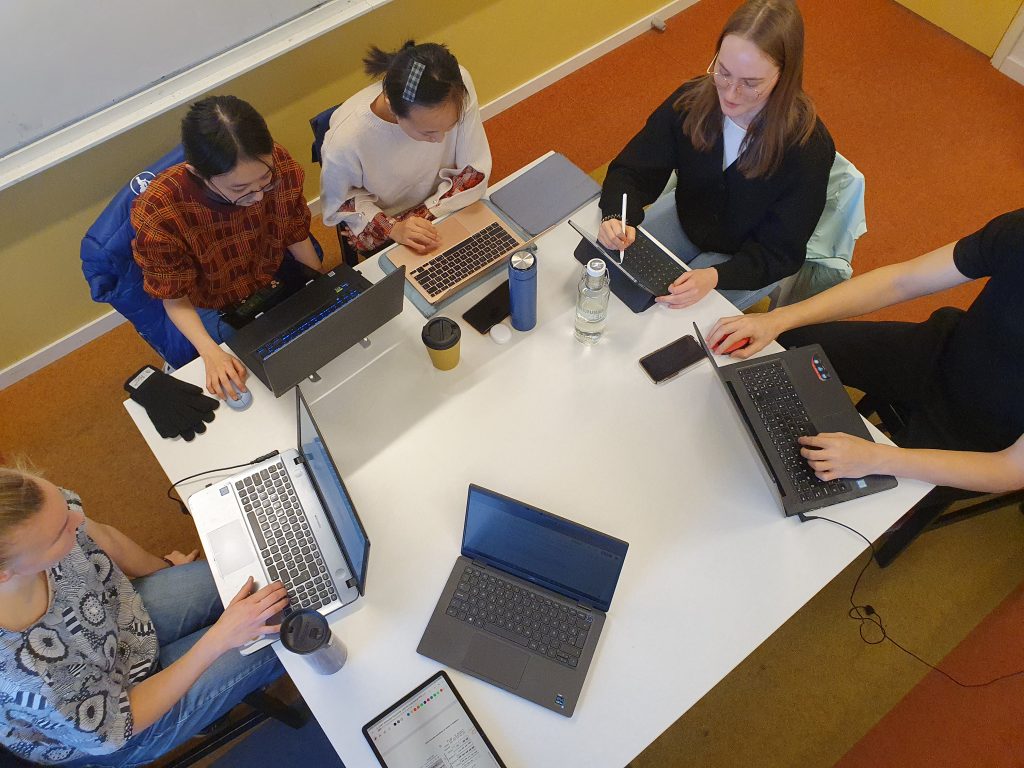 You could say that a healthy work-life balance is a point of pride in the Swedish society. It's something that I started to hear a lot about from day one of the introduction week, but I initially thought that it sounded too idealistic and vague to be true. But now, a year into my life here, I can say that it's more true than I expected, however this is not to say that it's all easy and stress-free. It mostly comes out in the little things, for example, oftentimes deadlines for assignments are not midnight, but rather 16 or 17 o'clock to ensure that you wouldn't be tempted to work late into the night. Also both physical and mental health are considered highly important, and the opportunities to exercise for free are available for all students and staff members and the Student Wellbeing Centre offers services for those who are struggling with stress, anxiety and other similar concerns.
However, there are certain exceptions when it comes to the classical understanding of work-life balance that I've come to learn in the last year. The biggest one for me was the fact that there is no Christmas break for any of the international master's programmes. I was used to a complete break from any school or university related activities during the time from Christmas to New Year's and a little after that as well. But for some reason, that's really not the case at KI, I had classes (although online) for most days just before and after Christmas. And I was required to be back in-person already the second week of January, which was much earlier than for my undergraduate studies in the UK. This might seem like a minor detail, but I really didn't realise it before I was starting to look into what tickets I could book to go home and how long I could stay there. So sometimes, the balance is slightly different than what you might be used to, both in a good way, but also in a not so good way. 
Living in Stockholm
My only previous experiences in Stockholm were limited to short class trips from across the Baltic sea, when we got to spend 6 hours in the city centre to see the old town and maybe a few shops, and that was it! I had never particularly imagined myself living in a big city, (and yes, a city that is almost the entire population of my home country, is quite big for me), but from experience, I could see that the size of the city also offers many opportunities. And, of course, some challenges like affordable housing, but that's a story on its own. If you'd like to read more about some of the ways to find housing, check out Fausta's recent post that covers many different housing options. 
So back to some of the benefits of living in Stockholm: 
1) the culture: as the capital it could be considered the heart of Sweden, which means that there's always something happening. The most special part for me has been the music scene, especially being able to see some artists that I haven't even dreamed of seeing in person! As well as the fact that I'm used to having to travel to the concert and that being almost as (if not more expensive) as the ticket to the event itself, so I've really tried to take advantage of living in the city and being able to host friends and also just being able to sleep in my own bed during a music festival.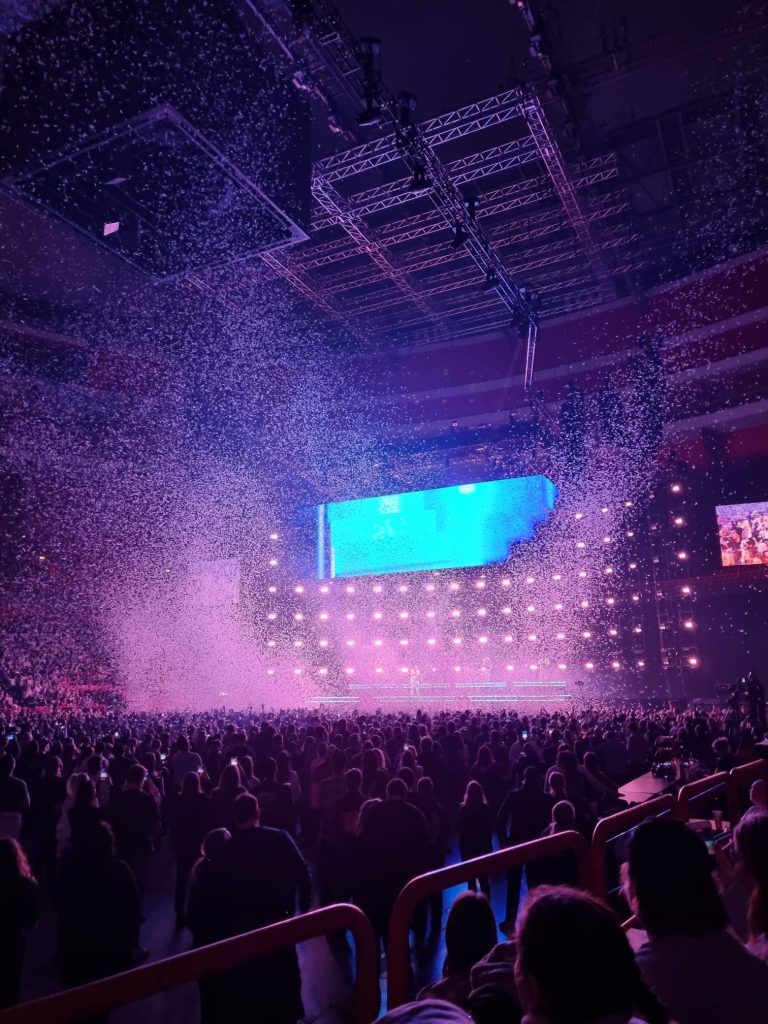 2) closeness to nature: this was something that I hadn't realised before reading more from other DA's blogs (e.g. Francisca's blog post about hiking trails around Stockholm), but now that I've lived here for a while, I've absolutely come to love it. It's so easy to go for a walk and feel like you've left the city behind, or also travelling to any of the wonderful islands in the archipelago with ease as there's a well-connected ferry system and other public transport options available. There are several lovely parks around the city: two of my favourites are Hagaparken that is close to KI and Djurgården which is a whole island of different museums and some foresty areas that are filled with colours in autumn time.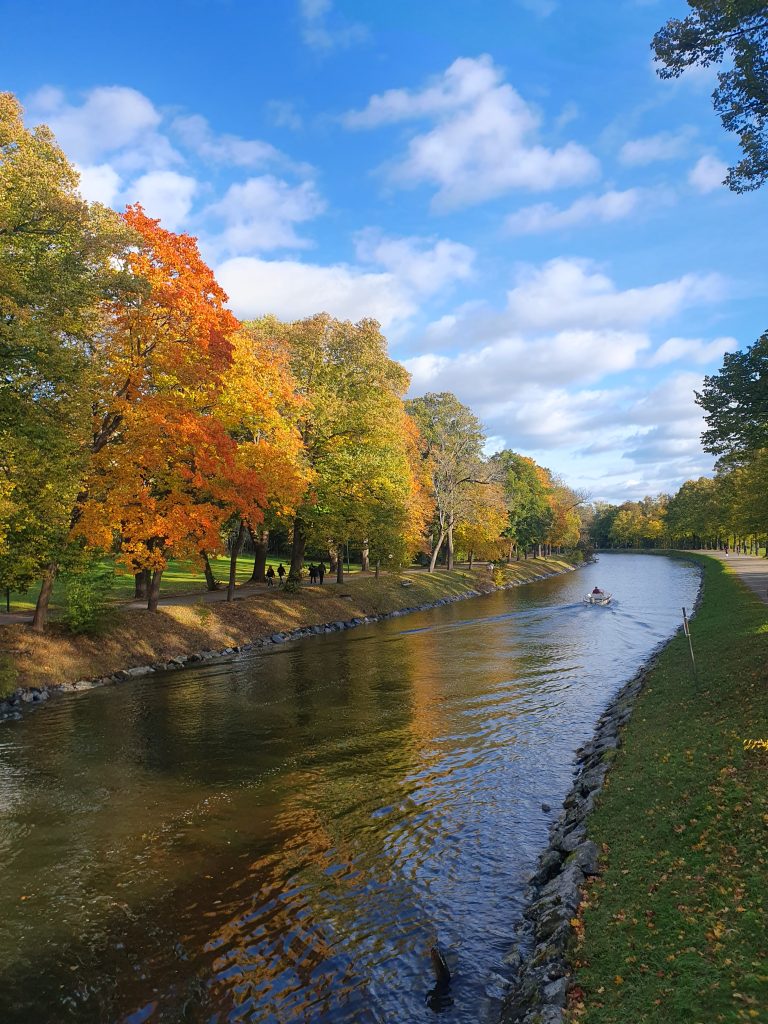 2.5) and also close to home: In my very specific case as an Estonian, I'm very lucky to be quite close to my home country. I know that for some people this could be considered a disadvantage, but for me it's absolutely an important benefit for a few reasons: being able to visit with relative ease friends and family for big celebrations. For example, I was able to go to my grandfather's 90th birthday as well as my brother's graduation in the last few months. Plus, in case of an emergency, I could quickly find a way to get back and not feel stuck like I did in the UK during the height of the coronavirus pandemic in 2020-2021. So I really appreciate that this is a possibility for me.
3) international environment: to me Stockholm is much more international and multicultural than other cities I've lived in. But as most Swedes also speak great English, so even if you've never learned a single word of Swedish, then you'll still get by quite okay with just knowing English.
This has been a long post, but I really appreciate that you've made it to the end! I hope that this reflection will help you be more prepared if you are considering or have already decided to continue your journey at KI, and particularly if you are starting the Translational Physiology and Pharmacology programme like I did!

I am Karolina and I am a digital ambassador and a blogger for the Master's Programme in Translational Physiology and Pharmacology here at KI. I was born and raised in Estonia, but for the past five years I have lived in the UK where I studied biomedical sciences with a focus on pharmacology. Outside of school I like baking with friends as well as doing water sports. When the weather starts to get warmer, I look forward to kayaking through Stockholm's world-famous archipelago.