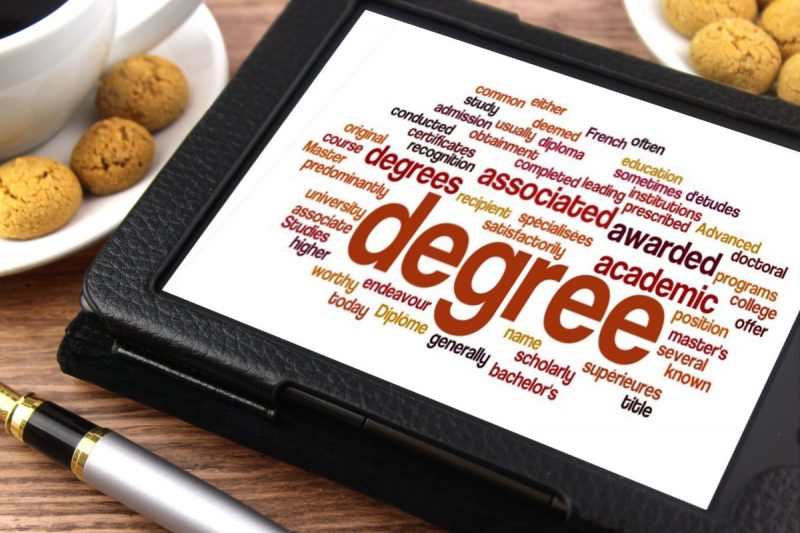 5 signs that a Master's Degree is (inevitable) for you
Should you choose to read this blog, then you are probably pondering in pursuing a master's degree, aren't you? 🙂 Yes, I strongly agree with you that considering deeply before deciding to go to grad school is a vital thing since pursuing another degree will need you to 'sacrifice' your time, your money, your opportunity to make money, etc.
Although lots of sacrifices are needed, I myself have already decided to do a masters twice in my life. The first was in healthcare management three years ago and now is in health informatics at Karolinska Institutet. However, I am in a line with the opinion that the master's degree is not for everyone. In some scopes of works, experiences and strong character talk more than degrees (even ones which come from reputable universities). Nevertheless, in other situations (like in my case), being a master is inevitable.
Did not want to waste two years of my life, I came to a decision for grad school after brooding over for a long time. Now, I can conclude and share with you that there are 5 signs that show someone should pursue a master degree. Here they are!
Your dream job requires a master
Whether being a company director or become a specialist in a profession, most people have a dream job. And sometimes a dream job comes with a specific requirement. For example, if I am a doctor and I dream to be a cardiologist, there is no other way than I should take three years (or more) of specialized training to pursue the degree. What is your dream job? If it requires you to have a master's degree, then going to graduate school is unavoidable.
Self-learning might not help you to deepen your interest
Some skills could be acquired through learning by doing, following guidelines or instructions, etc. Even, at present, if you want to know about "how to (you name it yourself!)", then you could just google it, and after a few clicks, you can instantly be a master of it! Unfortunately, it doesn't apply to all kind of skills. There are some that couldn't be harnessed by self-learning.
In my case, I yearn for the capability of being able to develop a good healthcare information system. I had spent several years reading some books, googled through many things, and participated in several online courses, but all those were insufficient. That's why I am here now at KI.
You think that you need to switch career
Nowadays, due to more disruptive worlds of industry, new careers unthinkable before start to emerge and become new trends (now you think about being a vlogger could be a promising job for some people!). If you have already had a job, but then you think that there is a job with better growth potential, you might require a different field of knowledge than what you have already had. Pursuing a master's degree could be a good starting point in the switching process.
For me, one of the reasons I am studying this master program of health informatics is also because I want to crossover my career path. (You can read my story about it here)
You fall in love with research
The academic environment is the best place for research. It gives you millions of opportunities and facilities in research, also access to the experts. So, if your passion is in the research field, or you dream of becoming a researcher, graduate school is an open gate for achieving your passion!
You need to be a master to increase your credibility in work
Although not applicable to all kind of professions, it must be admitted that some people and corporations still find a master's degree to be more credible and appealing for the top executive positions. If you happen to be in this kind of environment, then equipping yourself with a master's degree is never a wrong decision.
So, if you have at least one of those five signs above, I think you should go for a master's degree!
PS: You can find the master's degree program provided by KI here.
You can now apply for your master's degree course through www.universityadmissions.se
Learn continually. There is always "one more thing" to learn!

– Steve Jobs
Contact me at:
email: winner.ng@stud.ki.se
LinkedIn: Winner Ng