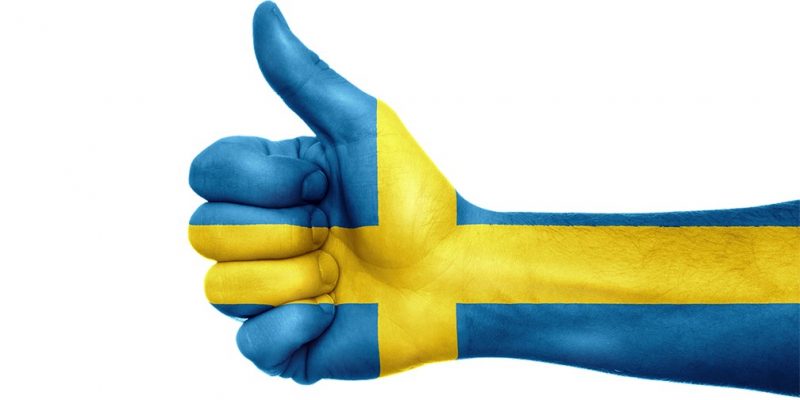 How I accelerate my Swedish!
Six months in Stockholm. 75% of the population in the house have started speaking Swedish, except me. Logic though, I'm a full-time master student, in an English language master programme. Meanwhile, my wife is in her Sfa-medicin course, an intensive Swedish course for healthcare professional, and our two children in the daycare, with their all Swedish speaking fröknar (teachers). One event snapped my mind that I had to learn Swedish also in order to catch up with my family.
That evening, we were visiting one nearby school, which our eldest daughter had been registered to for the next study term. The school invited all parents for introductory event. The children were playing and talking to each other, my wife was comfortably discussing with the school principal and teachers, all in Swedish, at least that was what I thought since it all sounded too foreign for me. And I was left staring helplessly at the translation app in my smartphone, not quick enough to catch all the conversation occurred.
Then, I registered myself to the SFI (Swedish for Immigrants) course. However, aside from attending the formal language course, I need more proven methods to quickly improve my Swedish. So, I made observational study involving three identified subjects, whom I knew had made significant improvement in Swedish language. And, this is what I came up with on how to speed up my Swedish significantly:
1. Read children story book
Children story book is relatively short, easy to comprehend, and could be found in every library across Stockholm. I could learn many new words, phrases, expressions even commonly used sentences by reading it.
Things like aja baja! , självklart , tack själv, and many more!
Using them have made me sound (a little) more like Swedish, some of my friends confirmed.
2. Listen to radio Sverige på lätt svenska
By listen to radio, I mean to listen and read the text at the web browser. As it says, lätt Svenska, it offers "light Swedish" that I find quite easy to follow. Another advantage is I can get the daily news update.
3. Read the metro
Speaking of daily news update, I sometime would grab the metro newspaper which is widely available in almost every public place, such as stations, hospitals, and sitting area in case someone left it. Even though some news might be harder to chew on, but it is worth the try. It's free also!
4. Watch the SVT Play programs and Swedish YouTube channel
This one is the Swedish television programs, which like pretty much everything now, available online, or trough mobile app, thus I can browse to different programs. It provides subtitles with highlight on difficult words. Very helpful. Special thanks to my fellow Digital Ambassador, Rahul, for sharing me of this method.
Even my children have their screen time of watching a particular animated program which the opening song has now seemed to be planted deep in the subconscious area in my brain due to hundreds of time hearing it that sometimes i found myself mumble humming the song.
During my idle time, I could not prevent myself meaninglessly browsing to different channels in YouTube. Now, I found something more meaningful, by subscribing to some swedish speaking channel. I prefer the channel which shows family life in Sweden as it offers mostly daily stuffs that I can relate to.
5. Force myself to speak Swedish with friends
This I considered quite important as to raise my confident in speaking Swedish as well as to listen and practice for the intonation from the Swedish native speaker. Speaking Swedish is like singing, some would say, because of the unique intonation involved during the speaking process. I am also very glad that they are very encouraging yet meticulous when it comes to me trying to speak Swedish with them.
Lastly, i would definitely practice whenever i can with the other 75% of population in my house. Besides, they are my source of motivation.
So, that's all from me. If you have you own method, please comment below. I do hope that your progress will be the same, if not, better than me.
Lycka till!
Contact me at:
e-mail: winner.ng@stud.ki.se
LinkedIn: Winner Ng