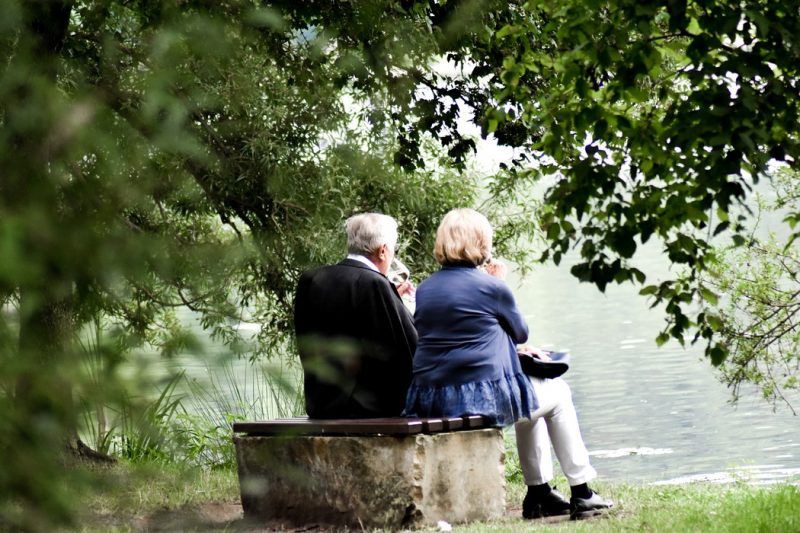 Have you heard about Frontotemporal Dementia?
Not so many people are familiar with rare diseases until one of their dear ones develops one. Märta Schörling Andreen and Sofia Schörling Högberg noticed that their father's behaviour and personality changed progressively even though he was a successful businessman. Sadly, they found out that their father was developing an uncommon disorder called, Frontotemporal Dementia (FTD). Hearing their story was very touching and gave us an insight into the reality of the disease. After the daughters did some research on FTD, they realized that there were so many unanswered questions since there is no cure yet. The Schörling Foundation was then born, founded by the Schörling family. It works behind the Swedish FTD Initiative (SweFTDi), facilitating powerful research in frontotemporal dementia (FTD) to find a cure for the disease.
The Swedish FTD Initiative is a multidisciplinary consortium which includes four principal investigators from Karolinska Institutet (KI), Royal Institute of Technology (KTH), and Science for Life Laboratory (SciLife). In March 2019, they hosted a symposium that revolved around improving the diagnostic stages of FTD, as well as working towards an effective treatment. After the short presentations of different researchers, there were poster exhibitions at the venue to provide further insights into the groups' projects and recent findings. The participants not only consisted of researchers and clinicians but also caregivers and patients with their families which caught me by a surprise. Having people from different backgrounds has certainly created a unique atmosphere compared to other typical conferences.
What is FTD? 
FTD is the second most common form of dementia in persons under the age of 65. Little is known about this rare puzzling disease. It progressively affects the personality, behavior, language, and movement. Due to the disease being under-diagnosed, strong support is needed for both patients and relatives. Around 30-40% of FTD is considered to be genetic. The high risk of heredity is a serious matter for FTD, and the genetic counseling for relatives should be in the hands of a multidisciplinary team of professionals. Some of the research studies pursued through the SweFTDi consortium include genetic studies for the identification of unknown gene mutations related to FTD, as well as mapping of mutations in known genes of individuals with FTD. This will help in understanding the etiology of the disease and improve the medical evaluations when assessing the risks of heredity in the following generations of relatives to the patients. Additionally, proteomics studies are carried out to identify different biomarkers in blood and cerebrospinal fluid (CSF) to improve the diagnostics of FTD.
The symposium was concluded with an interesting panel discussion of prominent researchers who addressed the importance of collaboration among different research groups. One of the major challenges in research aiming to understand the pathology of FTD is the limited number of individuals to include in ongoing studies. Hence, there is an immense need in uniting clinical research from different fields to improve the quality of life for both the patients and caregivers.
Hope I gave you some insights about FTD and the importance of researching on rare diseases. To spread awareness and updates on the current research in FTD, the SweFTDi consortium is planning to launch a website (www.FTDemens.se) in 2019.
Got any questions?
Contact me via my email. 🙂
e-mail: sara.abu.ajamieh@stud.ki.se
LinkedIn: Sara Abu Ajamieh