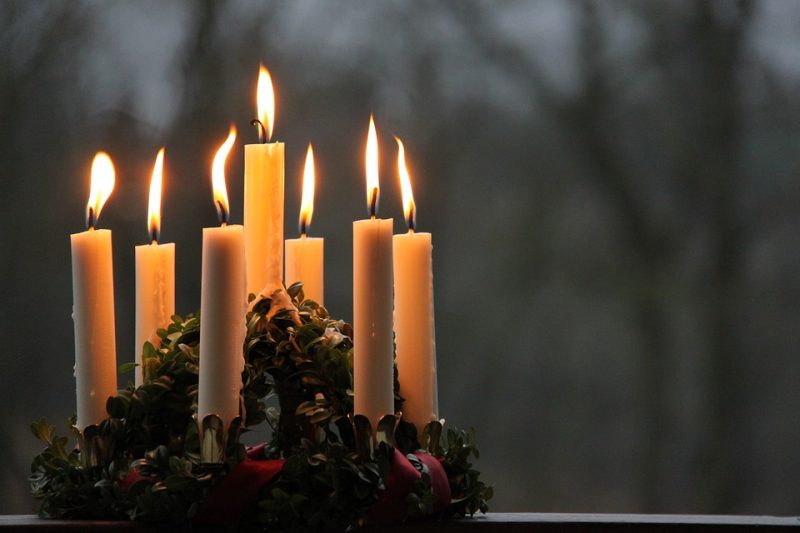 Top 10 Swedish traditions and celebrations
Sweden has become a melting pot – people coming from diverse backgrounds celebrate important events such as Easter, Christmas, Ramadan, Eid, Diwali, Shabbat, and many more. You will notice that there are several public holidays or "red days" throughout the year. Swedes look forward to these holidays year-round, especially the ones filled with dancing and music. These traditions bring joy and light to people's lives where they gather with their loved ones and remember their lost ones.
Are you wondering now more about Swedish culture? Some of these celebrations are quite new to many newcomers – so let's start!
1. Kräftskiva (Crayfish Party)
When is the Cray Fish season in Sweden? This seasonal tradition starts in early August. The majority of people celebrate it outdoors, decorating colorful gaily paper lanterns around the table.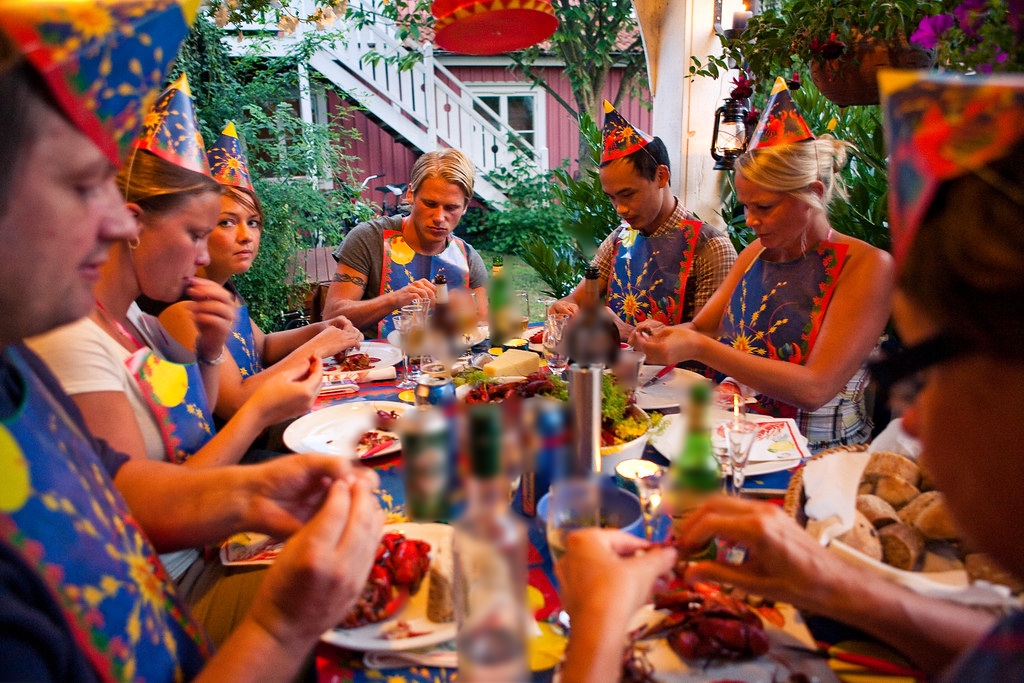 2. Kanelbullens dag (Cinnamon Bun day)
It is celebrated on the 4th of October, and you see everyone posting a pic of their fav cinnamon roll! My favorite buns are from Fabrique! According to this source, it started in 1999 by the Home Baking Council (Hembakningsrådet) to celebrate home-baking. 😍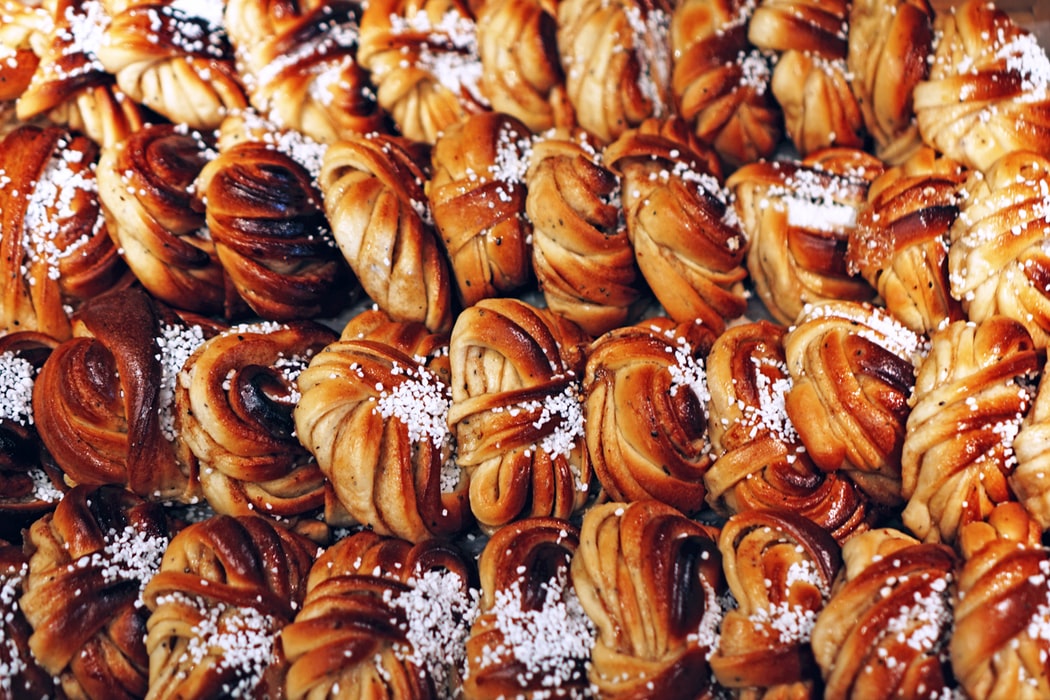 3. Alla helgons dag (All Saint's Day)
Although Halloween has recently become popular, All Saints' Day remains a widely practiced Swedish custom that takes place on Nov 2nd. It is a time for reflection and people light candles on family graves. ✨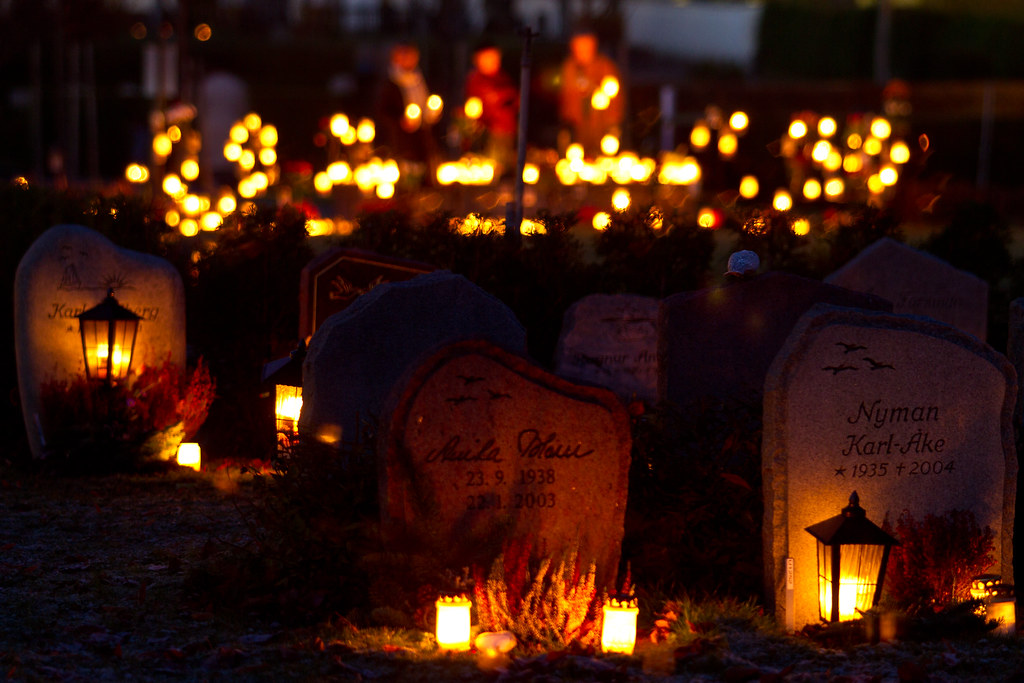 4. Lucia (Saint Lucy's Day)
Before Christmas, Swedes celebrate Lucia that takes place on the 13th of December. Lucia has an enduring role as the carrier of light in the dark Swedish winters. In the church, people dress in white gowns and sing Lucia songs while holding candles. Mediciniska Föreningen's choir walks around the KI campus dressed in the same way, so keep an eye out for that performance! Also, Lussekatter (Lucia saffron buns) are served during the Christmas period. 🕯️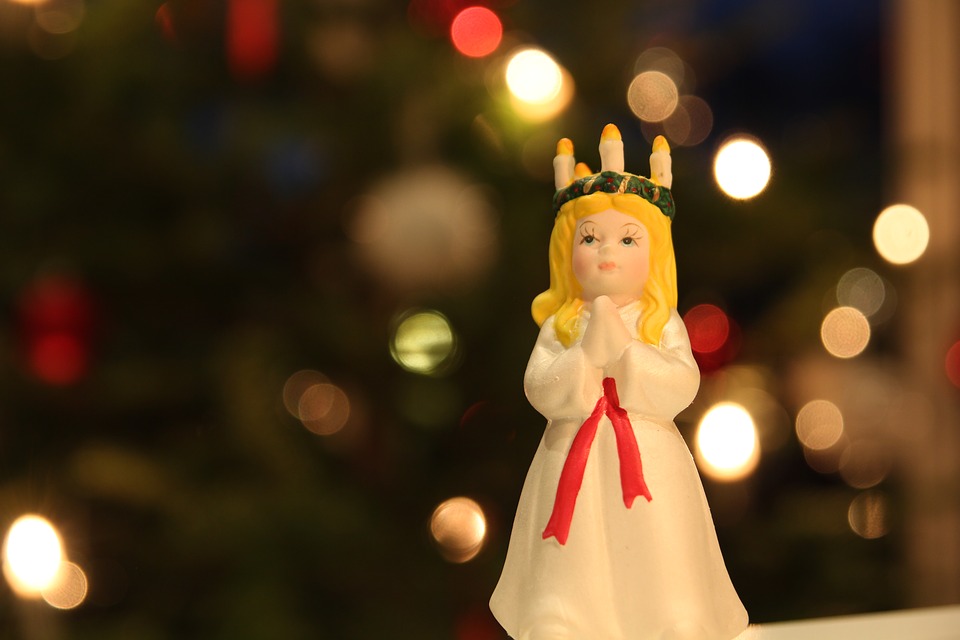 5. New Year's Eve
Just like the rest of the world, Swedes love to celebrate New Year with friends. Although it gets super chilly outside, people go out at midnight to watch the sky lit up with fireworks. 🎆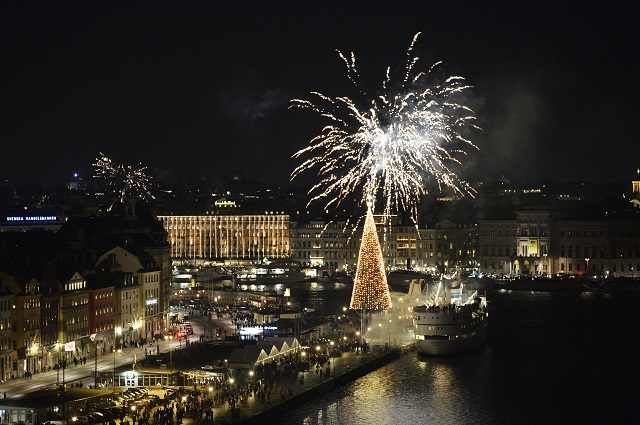 6. Fettisdagen (Fat Tuesday)
On the 25th of February, we celebrate Fat Tuesday and what do people eat on this day? Yupe, it has loads of cream. Semla. I recommend trying it! 😍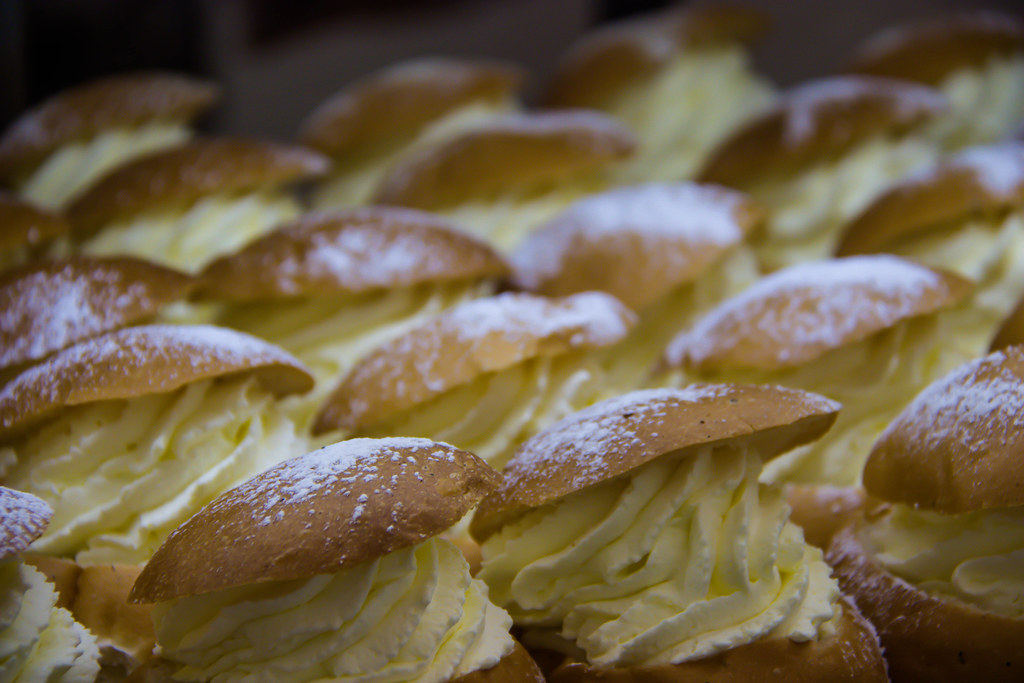 7. Våffeldagen (Waffle day)
Seems like Swedes have a sweet tooth? Well, they are also known for making the best crispy but soft from the inside waffles, topped with cream and jam. I hope I am not making you drool with these pics! They celebrate it on March 25th. You can read more about the origins behind this celebration here. 🥞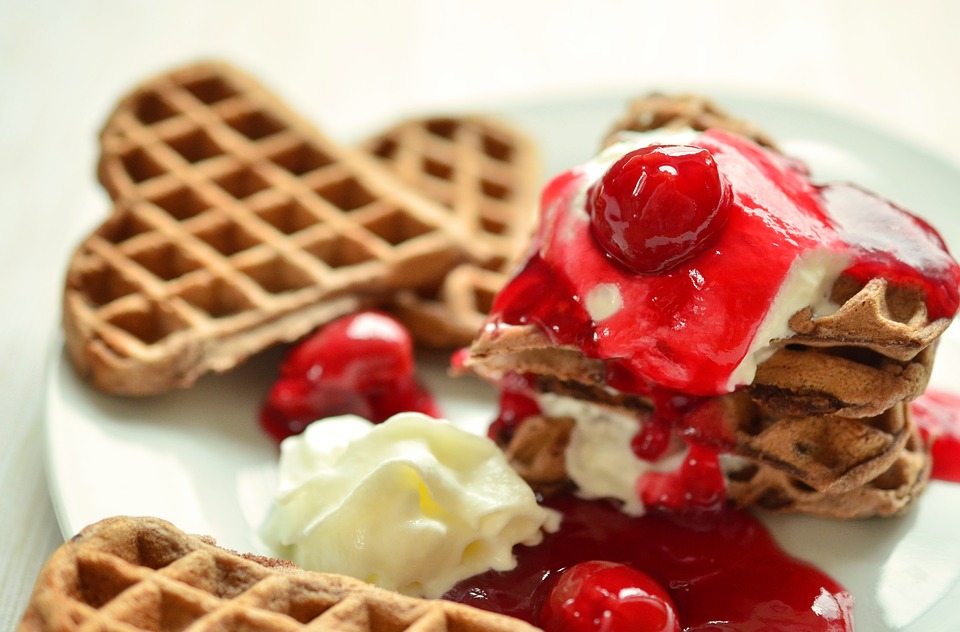 8. Valborg (Walpurgis Night)
How do you greet Spring here? On the 30th of April, Valborg is celebrated with songs and big bonfires around the country. (FYI: it may snow in May.) It is a famous tradition amongst students in Uppsala – they party and celebrate the end of the term. Valborg night is followed by May 1st (Labour day) – a public holiday in Sweden so people keep partying into the night. Check the events happening around Stockholm to witness this tradition. Last year, Skansen had free admission for students. 🔥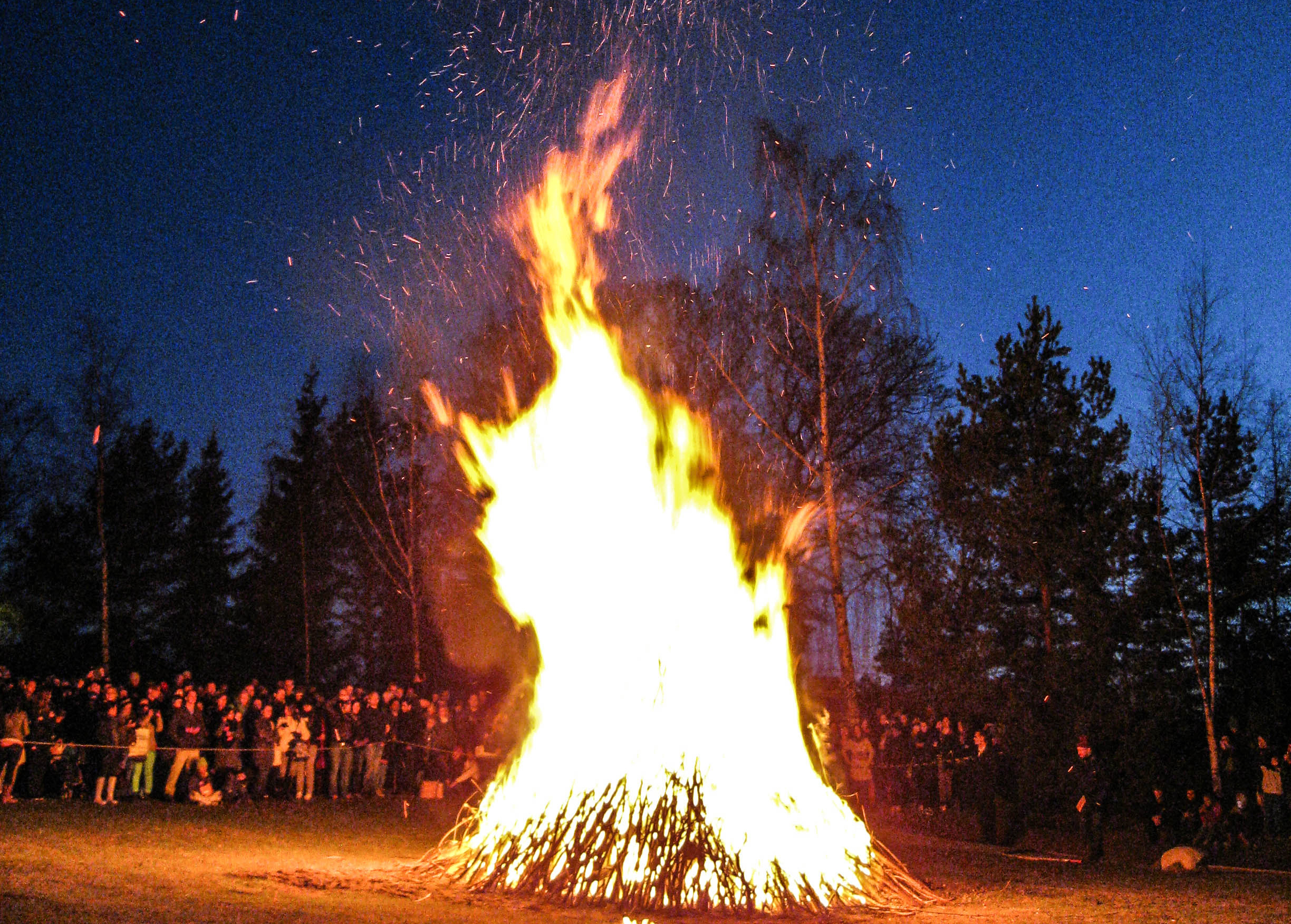 9. National Day of Sweden
Sweden celebrates its national day on June 4th. The parliament voted in 2004 to make it a public holiday. You will notice the Swedish flags on the buses around the city. 🇸🇪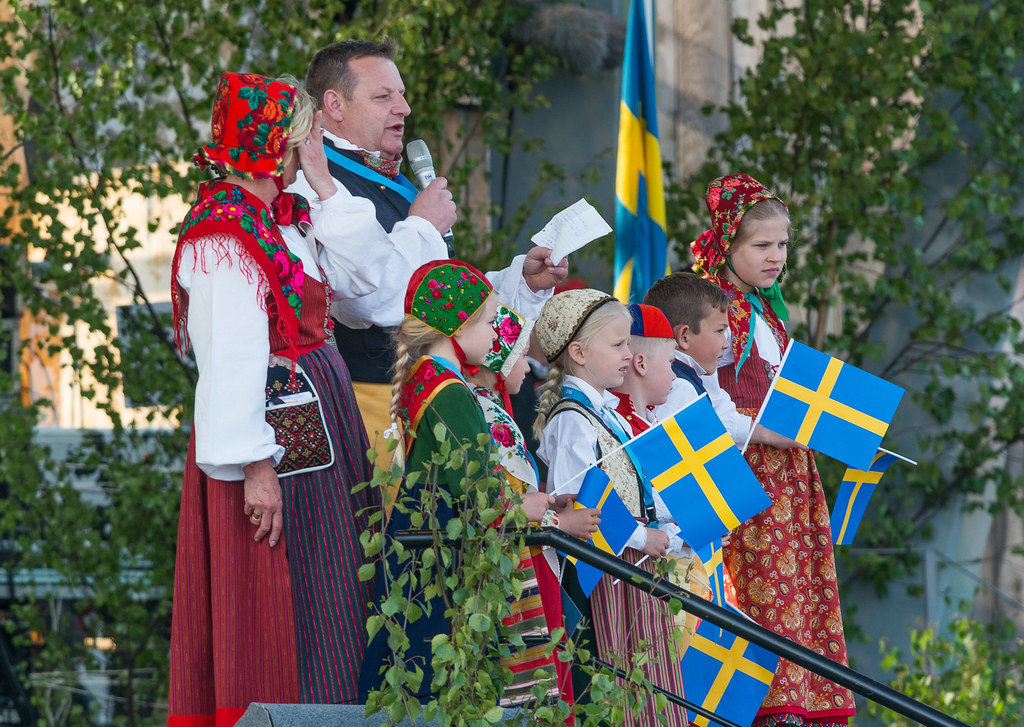 10. Midsommar
School is out, and summer has finally arrived! For some people, it is surprising to witness a super late sunset. Midsummer usually takes place between 19 and 25 June. Everyone starts picking out flowers and making head crowns and wreaths for the maypole, which is important for the celebrations. 🌸The maypole is raised in an open area and traditional ring-dances follow. Read DA Aleksandra Midsommar blog post to know what it feels like to be part of this fun celebration!☀️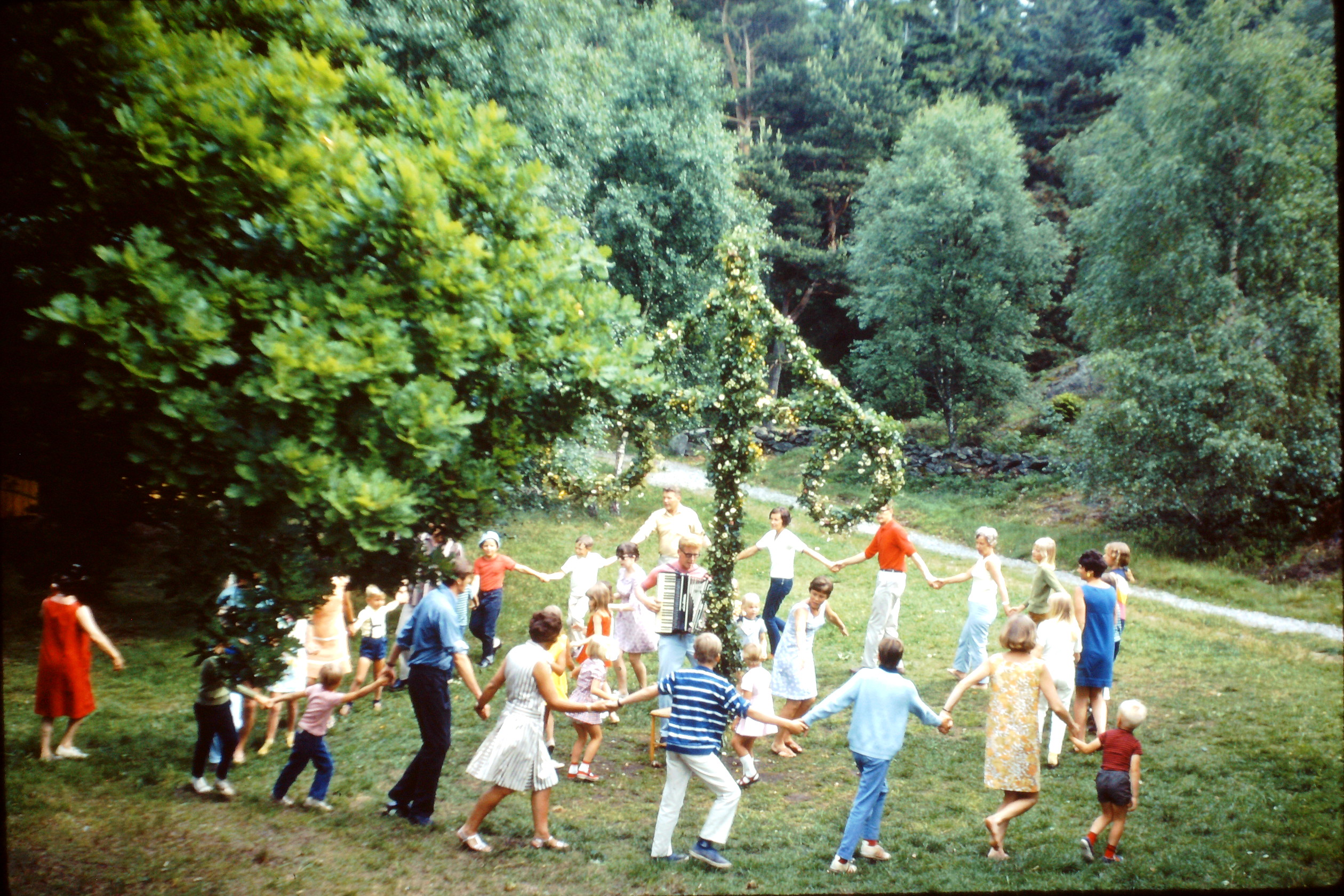 Any questions about student life or biomedicine? Contact me via my email. 😊
e-mail: sara.abu.ajamieh@stud.ki.se
LinkedIn: Sara Abu Ajamieh