Meet the students from Health Economics, Policy and Management!
Applications for KI global master's programmes are open and I know some of you might be intrigued about the different backgrounds that we have in the Health Economics, Policy and Management class of 2019-2021. If you read my previous post about our class demographics, then you already know that we have a very diverse and rich mix of backgrounds and nationalities. I asked a few questions to some of my classmates about their main reasons for coming to KI, hope you can relate to at least one of them!
Imani Williams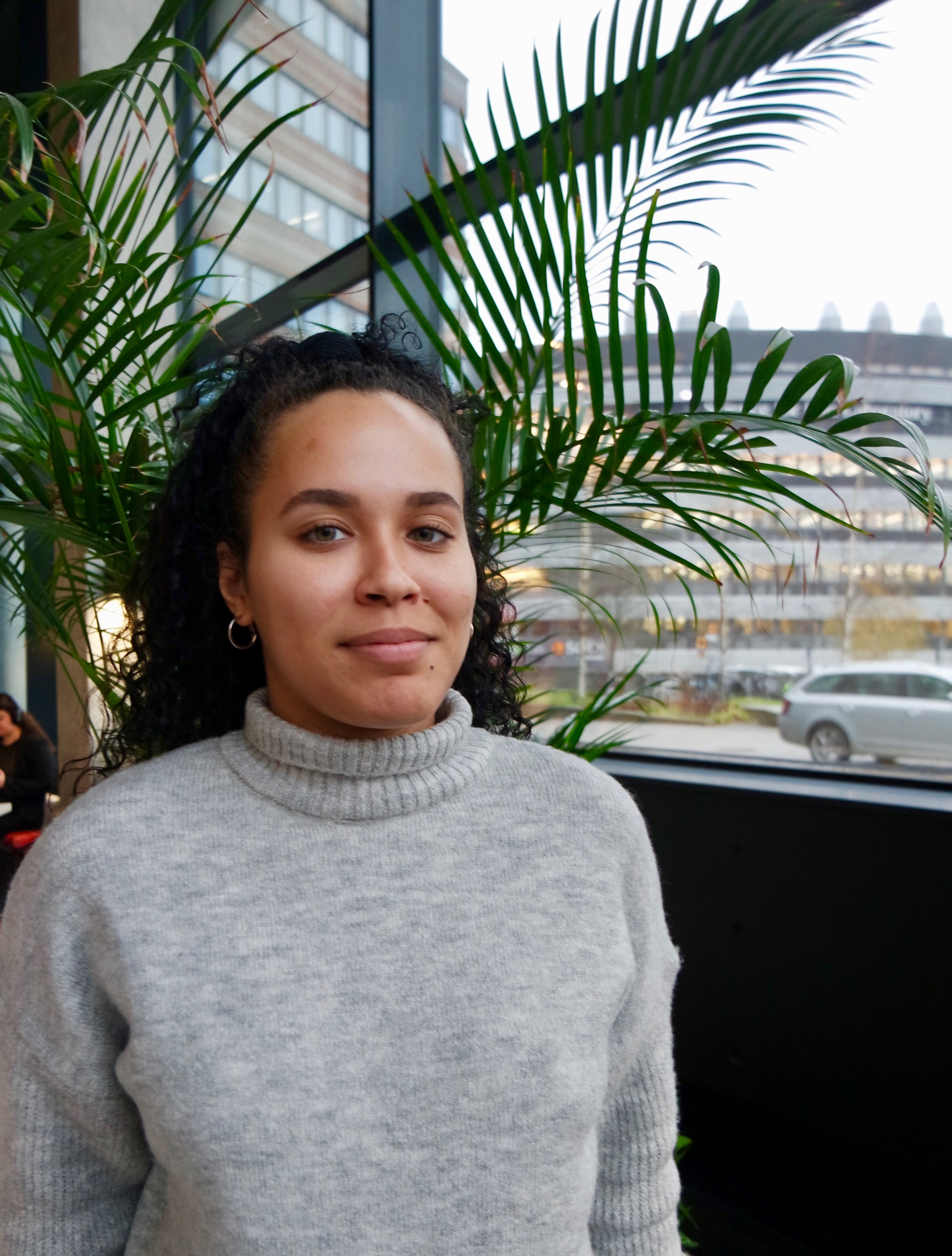 Home country: United States and Canada
Age: 23
Background/degree: Public & International Affairs [Focus on health policy with a concentration (minor) in global health & health policy]
Previous university: Princeton University (United States)
Why did you decide to study HEPM?
My undergraduate education was highly interdisciplinary. I majored in public & international affairs with a focus on health policy, but still received a liberal arts education; thus, I was exposed to many different subject areas (African-American studies, Jewish studies, anthropology, genetics, economics, etc.) and ways of thinking. My positionality and a combination of my academic and personal experiences have led me to remember to always question individual, local, and national value systems. I decided I wanted my next step in academia to be in a new setting to ensure that I would develop new skill sets and ways of being/thinking to approach healthcare issues from a different perspective.
What is your favorite thing about the programme?
Thus far, I enjoy completing one course at a time because it allows me to fully engage with the subject matter. In addition, this structure provides me with the time to research/study/explore topics that come up and interest me in more detail.

What would you tell to prospective students from your background?
I was fortunate to study public & international affairs at the top university in the US. It was a multidisciplinary program that drew on knowledge chiefly from the social sciences (economics, history, psychology, etc.), but allowed me a degree of freedom to focus on a specific policy area. I participated in things like summer internships and policy task forces. To students with a similar academic background, be sure to seek out experiences like these that are critical to ensuring mastery of a subject or a set of policy issues. These helped me determine that I wanted a career centered around healthcare, but Princeton ensured I graduated with the skill set needed to work in any policy area.

Kaung Mon Winn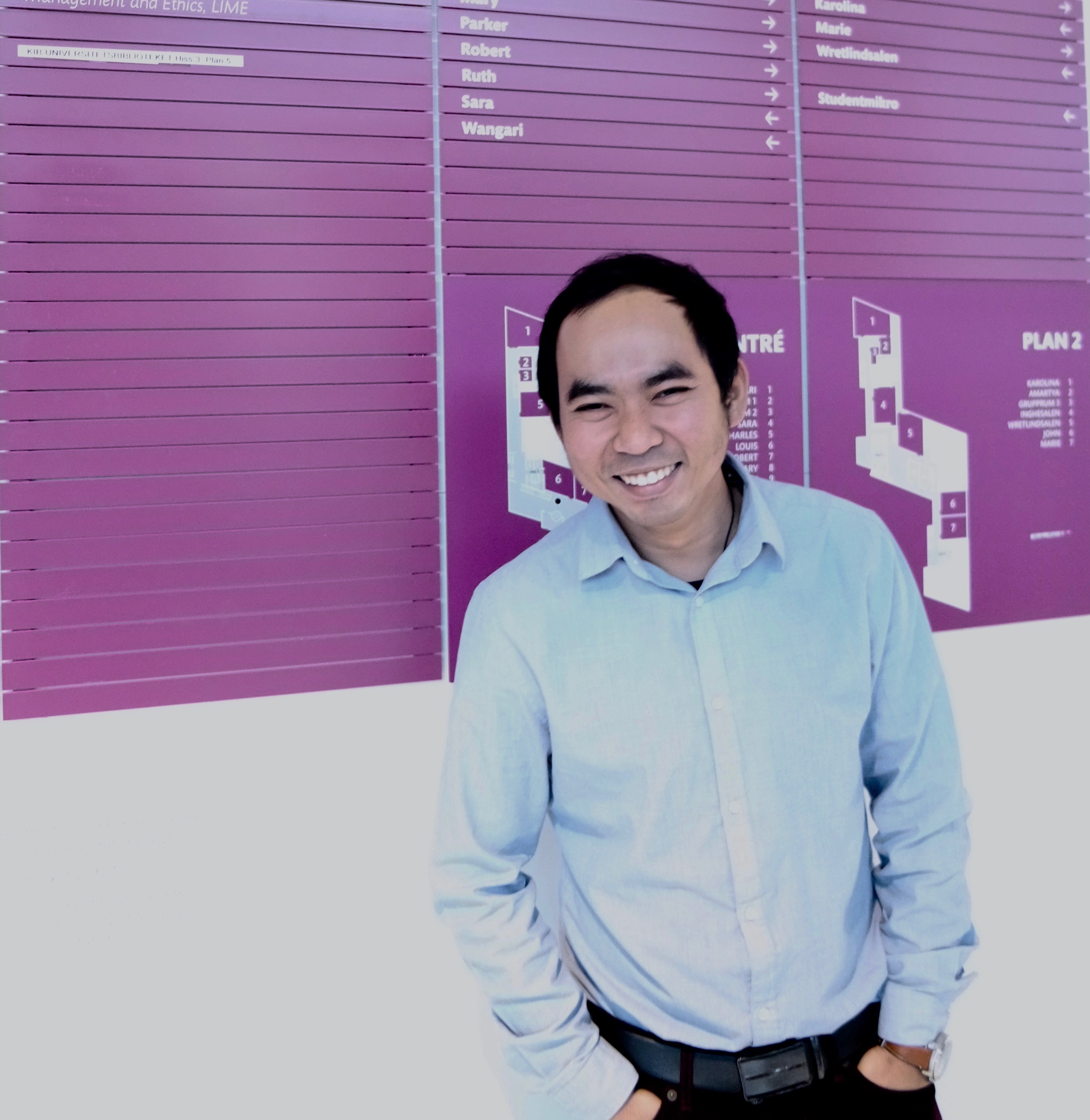 Home country: Myanmar
Age: 30
Background/degree: Bachelor of Medicine and Surgery + Master of International Public Health
Previous university: University of Medicine 1 (Myanmar) + University of Sydney (Australia)
Why did you apply to KI?
There is no doubt that KI is one of the best ranked medical universities in the world. Having a chance to study at KI is a kind of opportunity for any prospective student, especially the ones coming from a developing country like me. I hoped that KI could equip me well to continue my professional career confidently and successfully in my inspired field, health economics, while learning some other areas like policy and management.
Have you had any surprises? Something different from what you expected?
The class is mingled with people from different backgrounds and cultures. At first, I expected to meet many Swedes, but the class is composed of students from all over the world. I have made more international friends than expected and had a chance to learn their cultures.
Nevertheless, the way of teaching that my programme uses is more conventional. I wish I could have more support from the uni like recorded lectures.
What would you tell to prospective students from your background?
Don't overthink. Just try to get here. You will never regret. (p.s. bring heaps of layers, or you can happen to freeze :D)
Rafael Rodrigo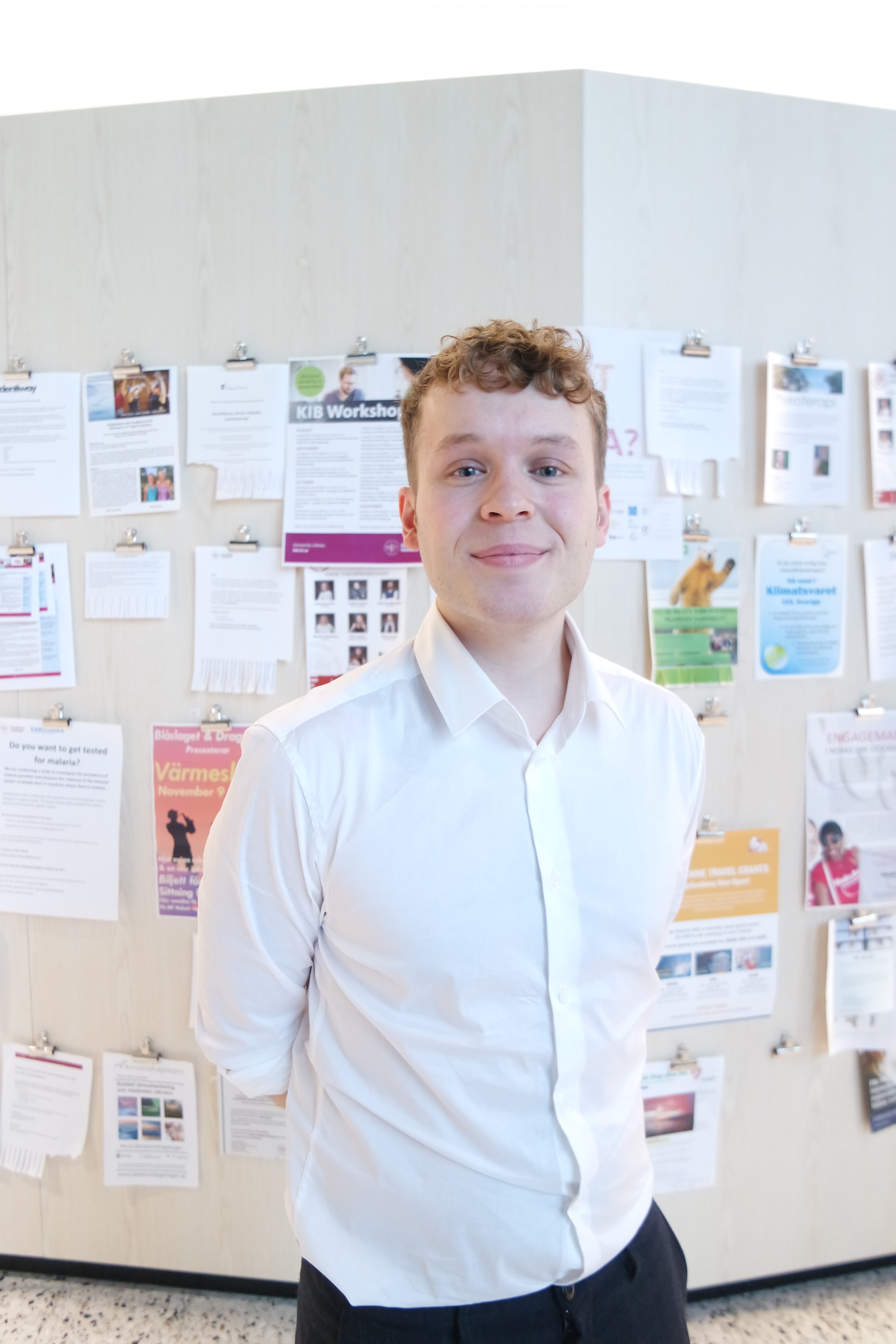 Home country: Spain
Age: 25
Background/degree: BA in Business Administration
Previous university: Stockholm University (Sweden)
What is your favorite thing about KI?
Well to be honest, what I like the most is the prestige of the institution. More than that, the quality of the education [so far ;)] is really good, the installations and the amount of resources that we have at our disposal is just amazing. I think it is really remarkable that it is one of the top universities in the world, and the best in Sweden. From my personal perspective, I could not ask for more.
What has been your major challenge so far since you started the programme?
I really believe that the main challenge I face now is the new level of studies. This, all together with the effort to adapt my knowledge to health, is something that I think would take most of my time, and I am happy about it to be honest.
What would you tell to prospective students from your background?
I will always recommend to take the chance, after all KI is a top university. I know it is often that BA students do not jump directly from Bachelor to Masters without taking a few years to work. In my case, I just could not let this great opportunity just pass. The university and the program is really good. I would recommend to anyone that really wants to commit his/her career to health management, to not wait and apply as soon as possible.
Julie Viollet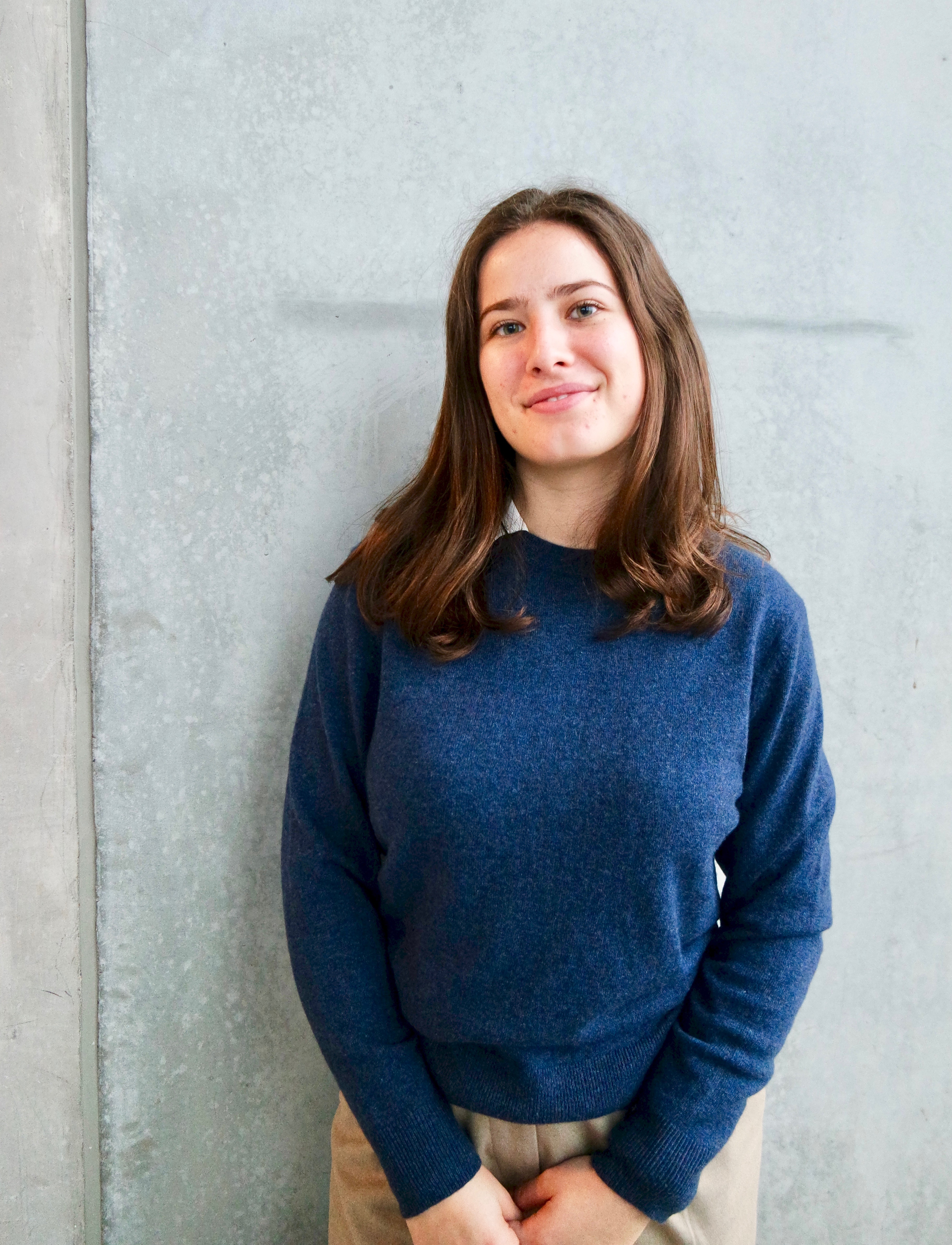 Home country: France
Age: 21
Background/degree: BSc Business Economics
Previous university: University of Exeter (UK)
Why did you decide to apply for this programme?
I wanted to pick a programme that mixes health economics with a policy approach. While my education is in economics, my professional experience is within public affairs in consultancy and the pharmaceutical industry. So to me, I had some policy and economics knowledge that I wanted to enhance with a focus on health. The management aspect also was a plus! KI is one of the best-ranked programmes in the field and many colleagues had recommended it to me. The 2-year length and the opportunity to spend 6 months working on your thesis- even abroad was also appealing.
What has been your major challenge so far since you started the programme?
Adapting to the group work and presentations that are not very common in economics- it's not as bad as you'd think! The atmosphere is not competitive and I've very much benefited from the varied backgrounds of people I have worked with (sometimes even my friends!).

What would you tell to prospective students from your background?
Think about what you want from your masters. If the answer is a very quantitative driven course with a focus only on economics- look elsewhere. If you want a broader programme that explores areas you might not know but you want to discover more about- you're in the right place! Also, everything is compulsory- so have a close look at the syllabus to make sure.
Andrea Varón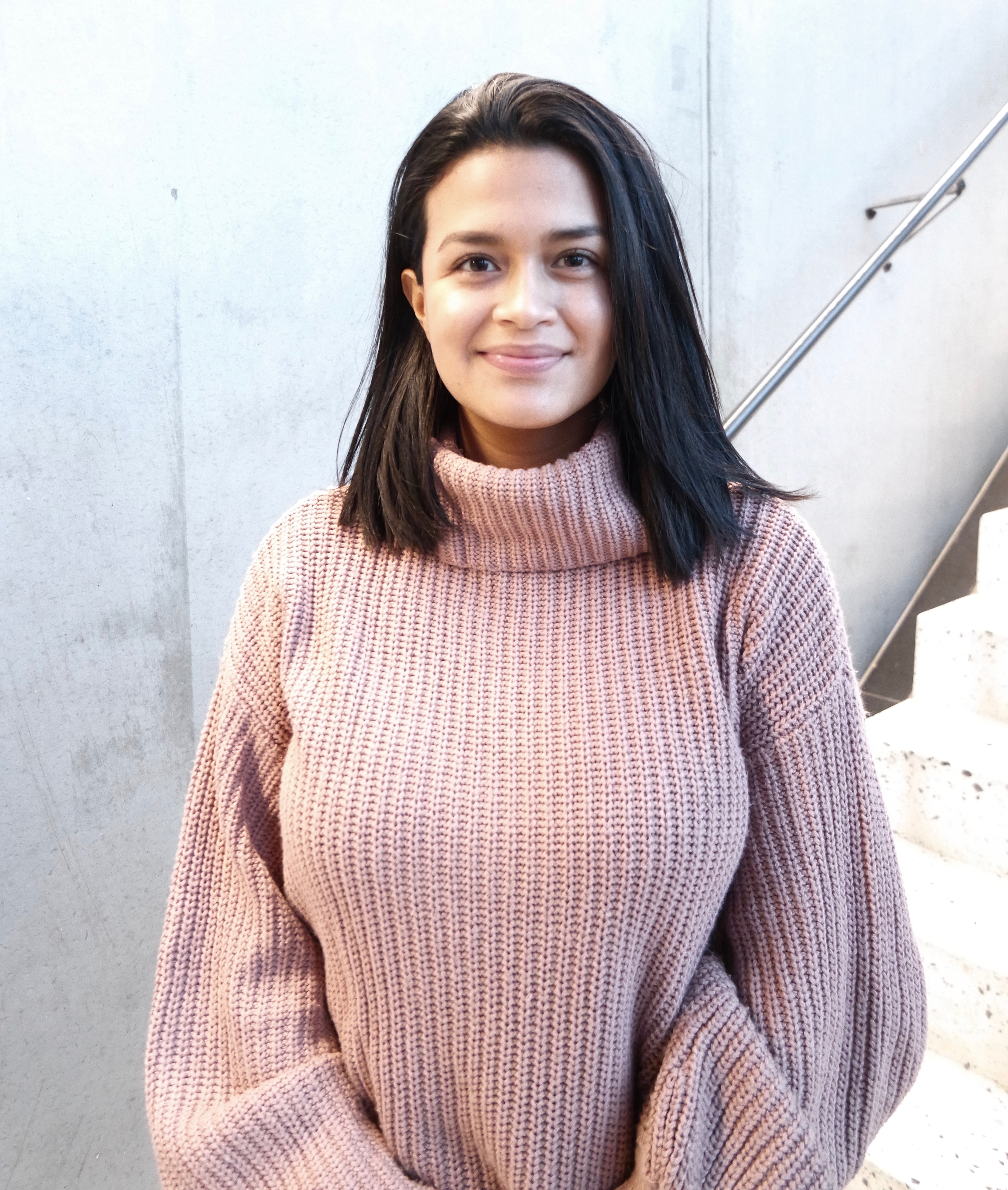 Home country: Sweden
Age: 27
Background/degree: BSc in Public Health
Previous university: Mälardalens Högskola (Sweden)
Why did you decide to study HEPM?
Even before I started my undergraduate education, I knew that I wanted to work on public health issues at a higher level. For instance, I have considered an international organization like the WHO or NGO's in a developing country, where the work of voluntary organizations plays an important role for the health care system. Being those the reasons for my choice of master's, I believe that the HEMP combination of health economics and policy will give me the right tools to achieve my goals.
What has been your major challenge so far since you started the programme?
My major challenge so far has been microeconomics. Since I have a public health background I am not used to studying economics, but I was prepared for it to be challenging from the beginning. Studying in English is also new to me, even though all my schoolbooks have been in English, writing essays in English is completely new to me. But it's fun! I'm learning and developing with each assignment.
What would you tell to prospective students from your background?
I would recommend to anyone who is thinking about applying to do it! In my opinion, HEMP is a perfect complement to my public health education.
Amro Musad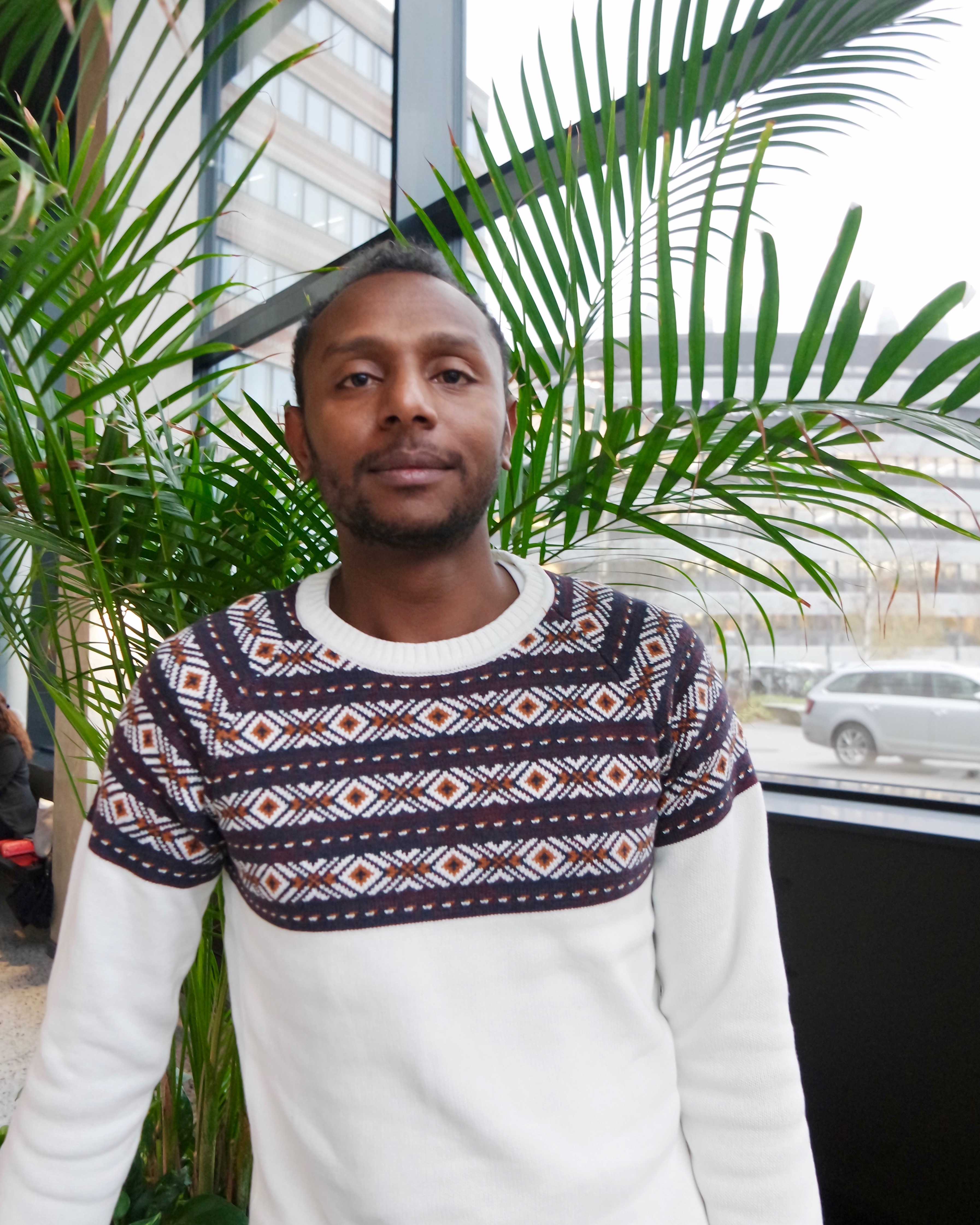 Home country: Sudan
Age: 35
Background/degree: Pharmacist + Master's in clinical pharmacy (Khartoum University)
What is your favorite thing about KI?
KI has a great international atmosphere, I have met people from various academic and cultural backgrounds. KI is one of the best research institutes in the world so to be able to get a higher degree here is an incredible opportunity. I was introduced to new teaching methods here that i found to be very effective.
Have you had any surprises? Something different from what you expected?
I would say that almost everything exceeded my expectations. I was pleasantly surprised at the provided exchange program opportunities for master students. I was also surprised how beautiful the campus is.
What would you tell to prospective students from your background?
I would recommend KI to anyone who's interested in quality education. I would tell them that they would feel right at home here. They will enjoy the international community and they will benefit from great facilities and very helpful university staff.
Honghui Yao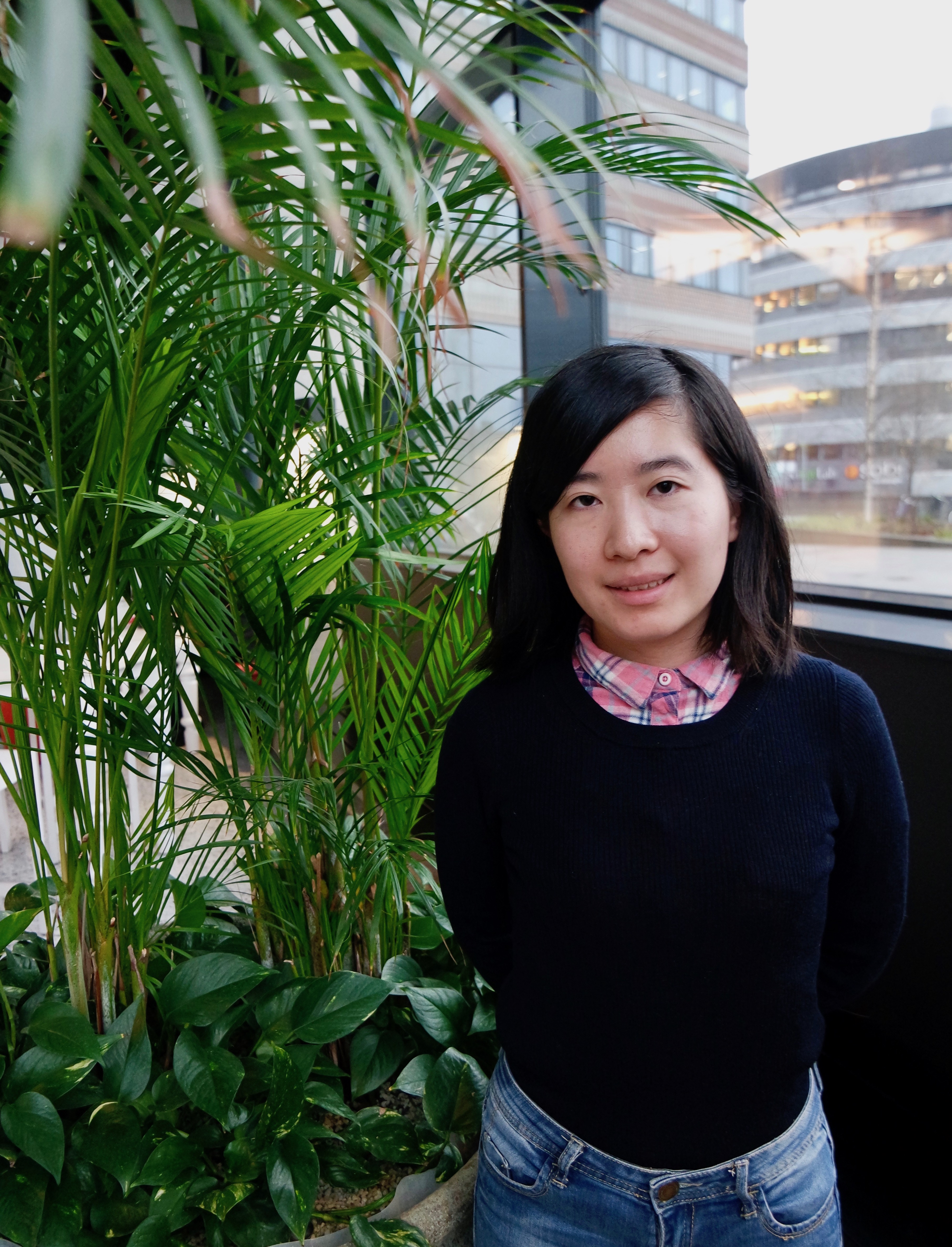 Home country: China
Age: 22
Background/degree: BSc in Dental Health
Previous university: The Central South University (China)
What is your favorite thing about KI?
Since all teachers in Karolinska Institutet have abundant research experiences, students can ask them different research- related questions and they will give you valuable feedback according to their experience. Also, teachers there are kind and patient, students can give them feedback about courses directly and they accept those reasonable suggestions to improve class quality. For those students who are not confident in their academic writing, the KI library offers academic writing support to help students improve including grammar, structure, etc. The exchange program in KI attracted me a lot, where students can get a chance to study or finish the final thesis in other countries. Besides academics, there are numerous activities held in KI and students can choose from them according to their interests. So, party guy can participate in different kinds of party hold by MF and sportsman is able to take part in KI Olympic. Also, students in KI can join in the activities held in KTH and SU.
Have you had any surprises? Something different from what you expected?
The most surprising thing in KI is there are so many sorts of group assignment, which really different from my previous university. But now, after 4 group assignments, I realize that students can get benefits from it such as improving communication skills and combining the abstract theory with tangible. Before I came here, the most yearning things in Karolinska Institutet was the academic atmosphere and I really hoped to join a social epidemiology research groups such as the Prefosser Kristina Orth-Gomér's group. While after I came here, I was soon aware that it's quite hard for first-year master students to join a research group, which is quite different from my expected.
What would you tell to prospective students from your background?
Maybe I am a little different from the students in my same background. Because of the course arrangements in my previous university, though I studied dental health, I still had to choose to study nearly all courses in the Department of Public Health, which means that my background is both dental health and public health. Ii's a good choice for those students whose background is dental health to study health economics, policy, and management. In this program, you can learn the basic principles and statistics methods in HEPM which can help you re-consider some clinical problems from other perspectives. While for those students who have studied health economic before, if you want to review it, KI is suitable for you.
—-
My classmates are amazing, right? For next post regarding admissions, I will ask them their insights about the application process.
Hope you enjoyed the reading. Stay tuned!
[PD: Pictures courtesy of fellow classmate Iida Tynkkynen]
Cheers from the cold north,
Julio Sosa
email: julio.sosa@stud.ki.se
Linkedin: https:/www.linkedin.com/in/julio-sosa-maldonado-659301175/
Instagram: @julio.sosam