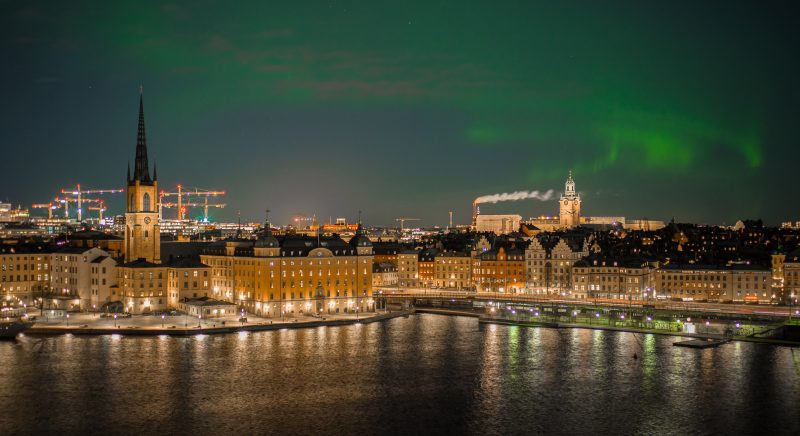 Stockholm Nightlife
Nightlife in Stockholm is vast and there is something for everyone with all different music styles, prices and ages! Moving to a new place, it can take some time to navigate the new nightlife including dress-code, guestlist and the times that people go out. 
Cost 
Cover: Some places do not charge a cover, but in general you can assume places will charge around 100-200 SEK (10-20 euros) for cover after a certain time, often after 11:00 or 11:30. Check their websites and if places offer guestlist, they may have a link, Facebook page or an app where you can sign up. You can also download the app Keyflow which has guestlist offers.
Coat check: most places offer coat check and it often is 20-30 SEK (2-3 euros). 
Drinks: In general, drinks in Stockholm are more expensive. On average, beer and cider costs between 50-70 SEK (5-7 euros). 
Times
The timing of when to go out is something interesting since Stockholm is a very international city with many international students. Relative to other countries, people go out relatively early in Stockholm, arriving places around 11:00 or 11:30 p.m. and bars and clubs closing around 3:00 a.m. 
Transportation
Depending on where you live, you may be able to walk home or use public transportation to get home. There are some night buses, the green line runs most of the night, but the pendeltag stops running at 1:00 a.m. Otherwise, you can cab or Uber. Please prioritize safety!! 
Dress-code
Depending on where you go, this varies quite a bit. If you are going out with other students, things are very casual and that is acceptable. In general, though, people in Sweden are well dressed in their everyday life and this applies to their nightlife as well. 
Now, my top suggestions for places to check out! 
Bars & Pubs 
Baras Backe  
Kvarnen 
Kloster 
The Soap bar 
Tak (summer rooftop)
Urban Deli (summer rooftop)
Icebar Stockholm (215 entrance includes one alcoholic drink, poncho included)
Linje tio 
Fotografiska rooftop bar
Dancing
Slakthuset- a great summer spot with a roof-top dance floor. 
Spitfire- a very popular place, with free cover and great music, but can get extremely crowded later in the night. 
Oxid- also popular and very similar to Spitfire. They are right next door to each other, so it is convenient to decide which one you are feeling when you get there! 
Sturecompagniet – during the weekend this can be a more "formal" place, but during the week, they often have student nights and you can get in for free with your mecenat card. They also have an app to access guestlist in general. 
Baras Stalle – located in central Sodermalm with a cool mix of a bar with lots of seating and a dance floor. They offer guestlist through their Facebook page, to get in for free before 11:30. 
Hornhuset – Three floors, with various music genres. Earlier in the night, this is a bar with board games and foosball on the upper floors. Dancing is usually on the main floor and it is free to get in, but can have long lines. 
Nada Bar – a hidden gem and free to get in. They play great music and often a lot of throwbacks, but it's a smaller space and can get crowded. There is no coat check. 
Tradgarden – the famous "under the bridge" club. They often have different events, but even on a normal night, there is so much to do, with various dance floors and hidden rooms all with different music, bars and even food trucks. Popular during summer. They do not have a guestlist and the cover price changes depending on the time you go. 
Bronx – This is a place for techno lovers and it is open later than the standard Stockholm 3:00 a.m. They often have events you have to buy a ticket for. 
Lemon Bar- free to get in and sometimes can be strict on who is allowed entrance. It is very popular, so you can anticipate a tight dance floor! 
Keep in mind this is not an exhaustive list and there are many other bars and clubs you can check out!
Late-night eats
Finding late-night food in Stockholm can be a challenge because many things close earlier. Some fast food places stay open late and you may get lucky and find some street stands open, but to be safe, I would recommend stocking up on a late-night snack- Nachos are my personal favourite!
Have fun and be safe!
Cheers,
Lauren
*featured photo from Micael Widell on Unsplash
Hi! I am Lauren, I was born and raised in Canada, and you probably will hear me talking about how much I love Canada, especially the mountains. I am the blogger for the Master's Public Health Sciences Health Promotion and Prevention stream and I am excited to share my experiences with you!