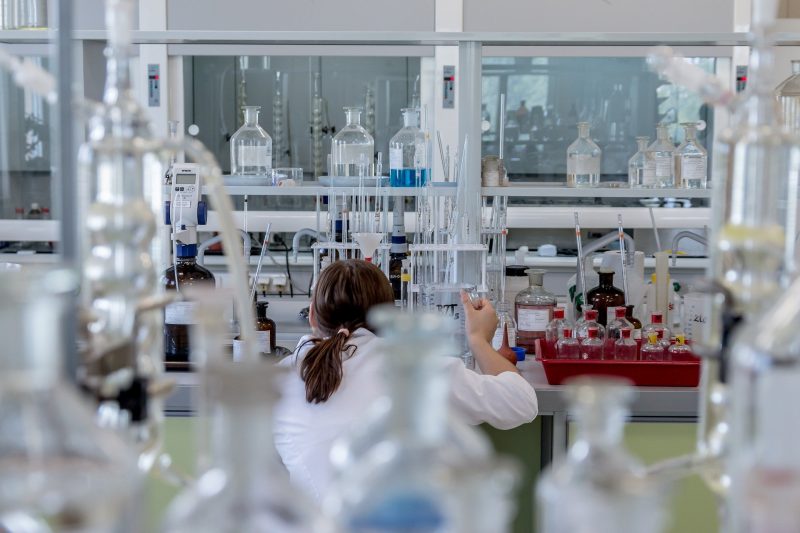 General and Organic Chemistry: a biomedicine course review
You'll take the course General and Organic Chemistry in your first semester at KI as a Bachelor's student in Biomedicine. With 12 credits in hand, several labs and lab reports, and tonnes of content, it's the absolute behemoth that is reputed to cause first year students the most pain. However! If you do your bit to keep up and study, you will learn things. Moreover, if you enjoy chemistry then you'll actually find this course rather fun!
As the name suggests, this course focuses on chemistry, both general and organic. I'll be talking about how the content was structured, what the labs were like, and how we were graded.
The Content
The content consisted of lectures, which were usually accompanied by either a seminar or a scheduled self-study session.
In the beginning of the course, we received a compendium of self-study and seminar questions. Please—and I cannot stress this enough—do these questions! They are phenomenally helpful, and a fantastic indicator of whether you understand the material well or not. It's one thing to read about reactions and nomenclature and structures, and another to actually apply that knowledge. I didn't do them as diligently as I should have, and my studying pace close to exam time had to escalate to alarming degrees to compensate.
The seminars took place in a larger group of students with a teacher who would guide us through the questions that we'd attempt as a group. These questions were framed to be more amenable to discussion, and it really helped having the teachers (who were mostly researchers that dealt with what we were learning on a day-to-day basis) explain certain complexities, especially in reaction mechanisms.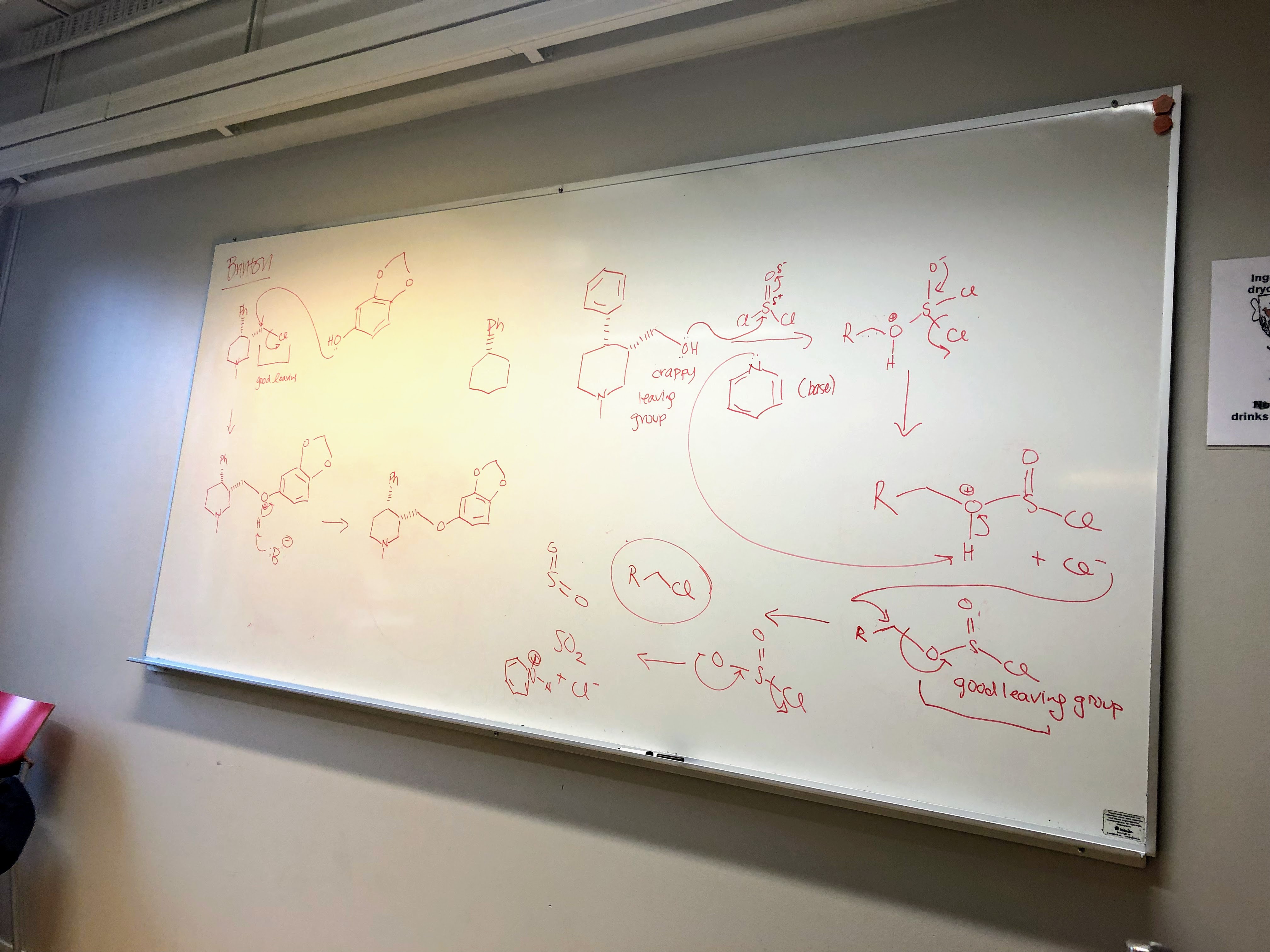 The Self-Study sessions were unsupervised, and if I had missed some of the intricacies explained in the lecture I would sit down with a small group of friends and we worked at the questions together. It was also a good time to read the book, cross-reference things, and discuss. If the lecture was relatively simple to grasp we'd do the work on our own.
Labs, labs, labs <3
With 5 labs and corresponding lab reports, this is the most lab heavy course in the first year. Each lab also comes with a fairly elaborate procedure:
Read the lab manual
Do any assigned pre-lab questions
Complete a risk assesment for the substances you will use and create
Consider risks from equipment and procedures
Participate in the pre-lab discussion
Put on personal protective equipment like gloves, coat, and goggles
Actually perform the experiment, collect data and make observations
Get your lab book checked off
Write the lab report
Answer post-lab questions

In the midst of all this, remember that – as a lab teacher aptly put it – students are notoriously sloppy, so be aware of what's happening around you and ask for help if you need it!
Exam Time!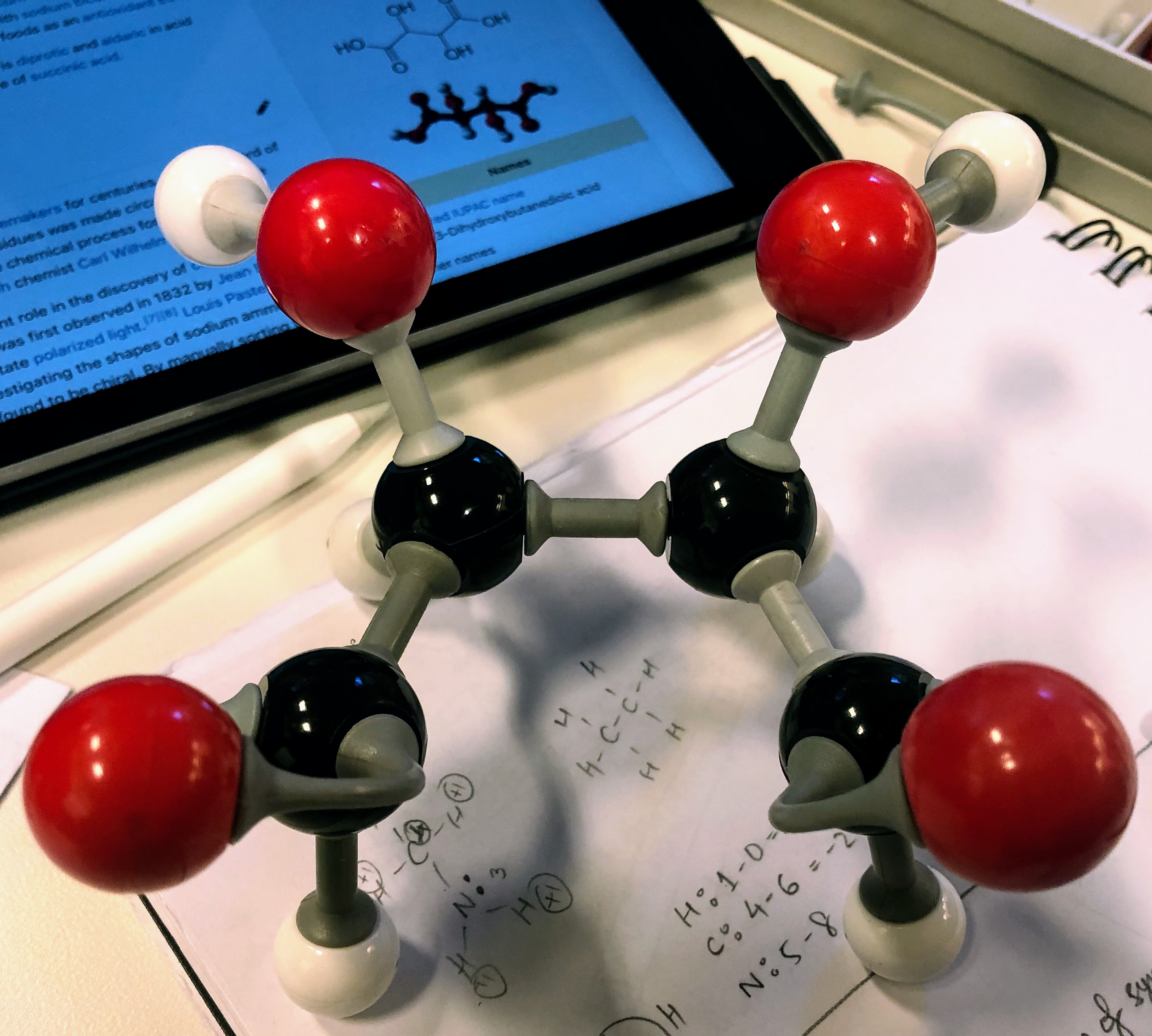 There was one voluntary mid-course exam, and one compulsory final exam. The voluntary exam and reports and participation in the lab were used to generate "bonus points" which were added to our exam scores if we passed.
The system seems to change quite a bit year-to-year so I won't elaborate more. Trust me when I say you'll get enough information about this when you start!
Finally
Overall the chemistry course was very good at giving us solid foundations. While I did wish it were less intense so that I could juggle my extracurricular activities and studies while getting the chance to appreciate the content more, I did learn a lot.
I'll be honest with you: when I realized I was one post away from having course reviews for all the first year courses, my perfectionist streak came out and here we are. I hope this has provided insight, and that you enjoyed reading it!
<3 Inika
Featured image by Michal Jarmoluk on Pixabay
Hello, Inika here. I'm a third-year Biomedicine bachelor's student at KI. I'm from India and a little bit from Sweden. As a Digital Ambassador Blogger, I'll be writing about my programme, things happening in and around KI, and giving insights into university life.