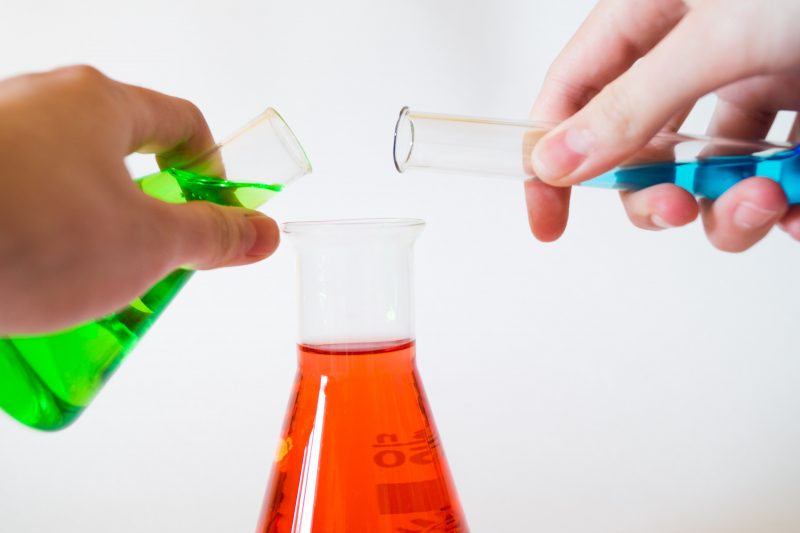 A series on sustainability at KI: Toxicology and responsible consumption/production (3/3)
Hello everyone and welcome back to  the last blog on sustainability at KI! This time me and my friend Jessica will talk about how Toxicology is directly related to the responsible consumption and production sustainability goal. In addition, we will also explain the critical role that we toxicologists play on creating a more sustainable world. Finally, we will talk about some of the chemicals' legislations implied on sustainable development.
Responsible consumption and production
The way sustainable Toxicology works out in Sweden has been an example for other countries over the years. A clear example of this is on the sustainable development goal of "Responsible Consumption and Production. This goal states that the world should achieve chemical and waste management according to international frameworks. Additionally, such action should reduce chemical pollution into air, water and soil. Also, adequate chemical management should prevent adverse effects on human health and environment. 
As a result, the role that we toxicologists play to achieve this goal is critical!  This is because our education and training at KI aims to properly classify and label all types of chemicals.  Such a process happens through the globally harmonized system for classification and labelling (GHS). This system was developed to make chemical management, handling, transportation, assessment, classification and labelling more efficient. In addition, the GHS aims at protecting human health and the environment by labelling (informing) on the chemicals' toxicity and dangers. The GHS also aims to establish a harmonized international system. Here, chemicals are traded among countries in a safe and transparent way. Also, the establishment of standardized guidelines for chemical management/handling intends to avoid accidents and preserve human health and environment. 
Now, if we put all these factors together, we will notice that application of the GHS is crucial to achieve responsible consumption and production. In this case, a world without sound chemical and waste management cannot reach sustainability. For this reason, we toxicologists have a huge responsibility with sustainable development.
The role that toxicologists play
As mentioned above, we toxicologists play a critical role in creating a sustainable world by applying the GHS. For this reason we should ensure to follow the correct steps and have the adequate knowledge to protect human health and environment. In this case, the actions we take at the lab and home are crucial to accomplish this mission. If during training we ensure that we are handling chemicals and their waste in a correct and safe manner, then such actions should be applied into the real world. This implies that even when we are at home we must continue with proper recycling and waste handling. As scientists, it is also our responsibility to pass on our knowledge. So if you have learned something new during this blog, please pass it to people around you. Anyone can benefit from this knowledge and our environment and health will thank us for it.
Our role on teaching proper chemical management and disposal
Through our roles as toxicologists we have several responsibilities. Such responsibilities involve ensuring that knowledge of contaminants affecting both human and environmental health becomes available. Other liabilities encompass the correct risk assessment of chemicals, check-up of chemicals' safety sheets, adequate risk classification and labelling according to GSH criteria. Last but not least, training and education is one the biggest responsibilities we have. This is because legislation and risk assessments are updating all the time. For this reason, we need to pass the data and information to the new generations, so they can continue with the tasks. Also, passing our knowledge to  professionals in other countries (usually less developed) is  very important to achieve the global GHS goals and sustainability.
REACH legislation
For 11 years, the REACH regulation (under the European Commission) has registered existing chemicals manufactured or imported into Europe over one tonne per year. With this regulation, the EU now has a better understanding of the chemicals in use than they ever had previously. With this knowledge of chemicals in use we can continue working to better our home and work environment. The REACH regulation appeared due to a "no data, no market" approach which demands that there needs to be available data on manufactured or importing chemicals within the European market.
The GHS is included in this legislation. This means that for the past years all European countries have sustainably managed their chemicals and waste. However, outside the EU there are still hundreds of countries without proper legislation. This implies that people in these countries are more exposed to chemicals and therefore to adverse health effects. Additionally, the ecosystems and atmosphere in these places are highly affected. As a consequence, toxicologists in developed countries must help less developed countries to create legislation that allows them to sustainably manage chemicals. 
As concluding remark, Toxicology plays a very important role in achieving sustainable development.  For this reason, we should be proud of our profession and always keep in mind that sustainability is fundamental to carry out our profession successfully. 
I would like to acknowledge my friend Jessica Linder for creating the content of this last blog together with me.
I hope you enjoyed this blog and if you want to know more about sustainability at KI or more on this course, don't hesitate and contact me! 
Aline Colonnello 
gloria.aline.colonnello.montero@stud.ki.se
My name is Aline Colonnello Montero, I am twenty five years old and I come from the wonderful but busy Mexico City. I consider myself to be a perseverant person who works hard to meet all my goals and ambitions. I have a bachelor's degree in Biology and I currently study the Master's programme in Toxicology at Karolinska Institutet. My job as part of the digital ambassadors' team consists on writing blogs