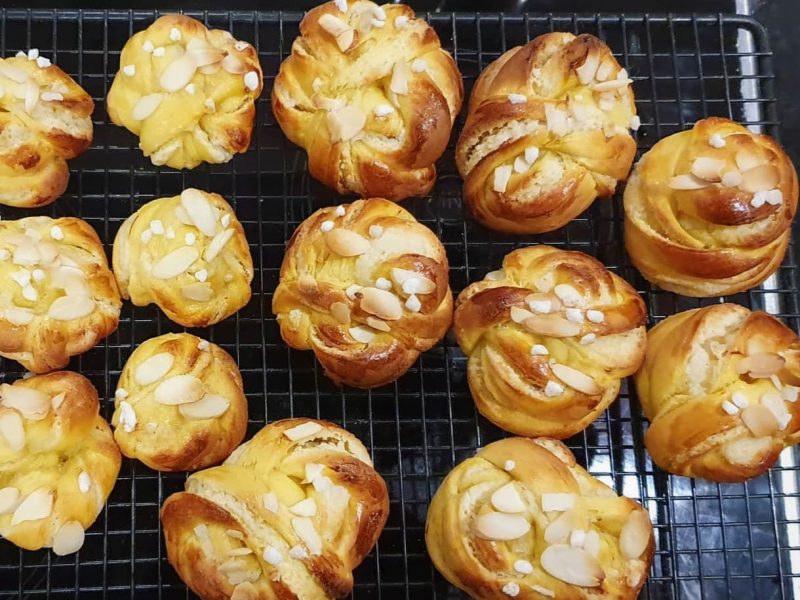 Making Saffransbullar!
Hello!
First of all, Happy Christmas! I hope you are all enjoying the holiday period whether you are celebrating or not.
This week, I decided to make saffransbullar med mandelmassa (Saffron buns with almond paste filling). These buns are traditionally eaten in Sweden during the Christmas period.
I've tried these before when I've been to cafes for fika, but I felt the next challenge would be to bake them for my family over Christmas!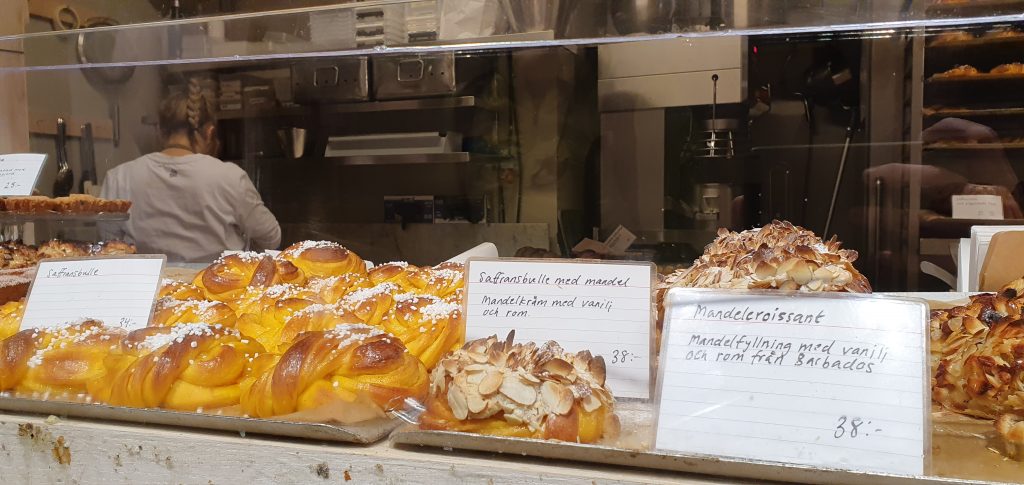 When making them myself I faced a few challenges:
1. My Swedish is currently quite limited, which made it difficult to understand some of the instructions.
2. I was worried that the dough was too sticky and it would never be able to form bullar (but I learnt that kneading it a lot and patience solved this!)
3. Some of the ingredients just don't seem to exist in the UK/outside of Sweden.
Luckily, I had brought the almond paste home with me from Sweden, because I don't think that it is available in the UK!

Here are some photos so you can see the process:
The recipe I used was Roy Fares' recipe from "mitt kök", but there are several recipes online that looked really nice!
They took me quite a while to make (I'm a slow baker, and there were a lot of steps where you had to wait) but it was definitely worth it!
My family rated the bullar 9/10, which I was very pleased with!
I share a lot of my Swedish baking and fika experiences on instagram @fika.fever. If you have any questions about applying to the course, feel free to message me there too.
I know the application period is still ongoing, so I hope your applications are going well. Any questions – just ask!
Hey! I'm Katie, a blogger for the master's programme in global health. I'm from England, and I've currently studied half of my medical degree in the UK, and after this year I will return to the UK to complete my degree and qualify as a doctor. If you have any questions about the programme feel free to contact me!