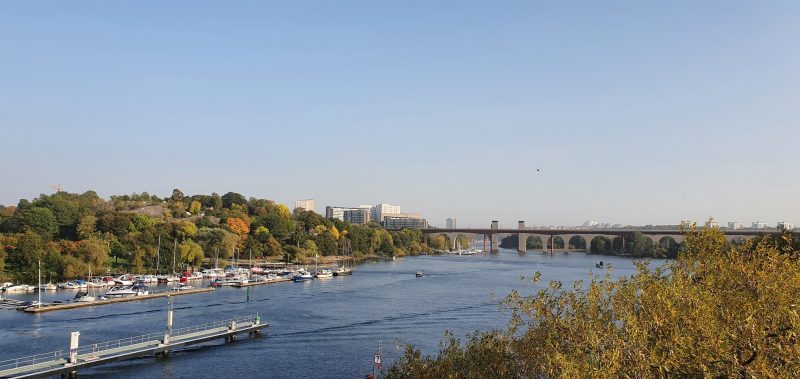 Running routes in Stockholm
With the gyms being closed and many of us working and studying at home, it is important to make sure you are staying active and getting outside!
The routes here are from the Stockholm 5 Classic routes – and you can run, walk or cycle them. This is a good way to get outside, see pretty scenery, and be active!
*Disclaimer* Please be careful of the snow/ice in winter, don't go outside if you have symptoms of COVID, and don't push yourself too hard if you're not used to running!
1. Kungsholmen – 9km
Since I've been living in Stockholm, I've discovered it's really satisfying to run around whole islands! Kungsholmen is no exception to this. There's a nice path all the way around and it's mostly by the water so is very scenic. There are a couple of hills though!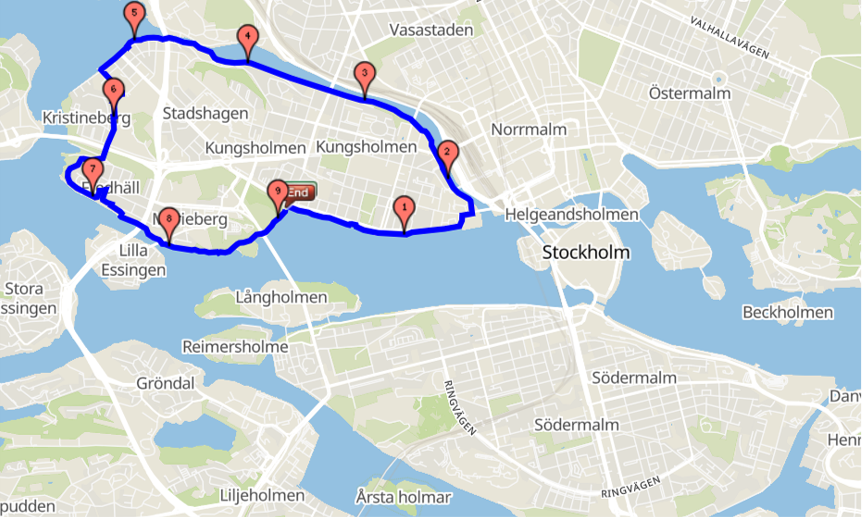 2. Djurgården – 8.7km
If you like something a similar distance, then running around Djurgården is another good option. I have actually only run this route on a rainy day, but it was still a very pretty route. It is round the edge of the famous Royal National Park, and there are a lot of museums and activities there, so it's definitely worth a trip!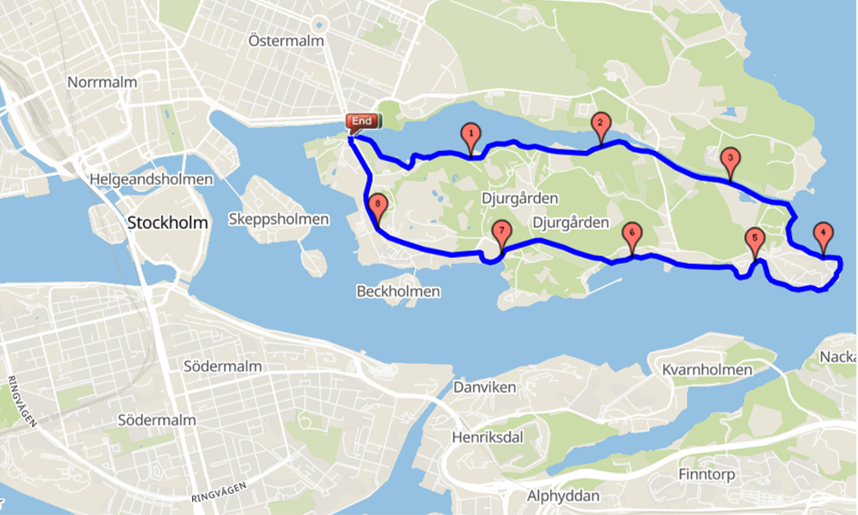 3. Södermalm – 11.7km
For something a little longer, I would recommend going around Södermalm. This route is especially convenient for anyone living in Jägargatan KI housing as the accommodation is not that far from the water. This is a lovely flat route, and across the water you can see many iconic Stockholm buildings such as Stadhuset (Stockholm City Hall).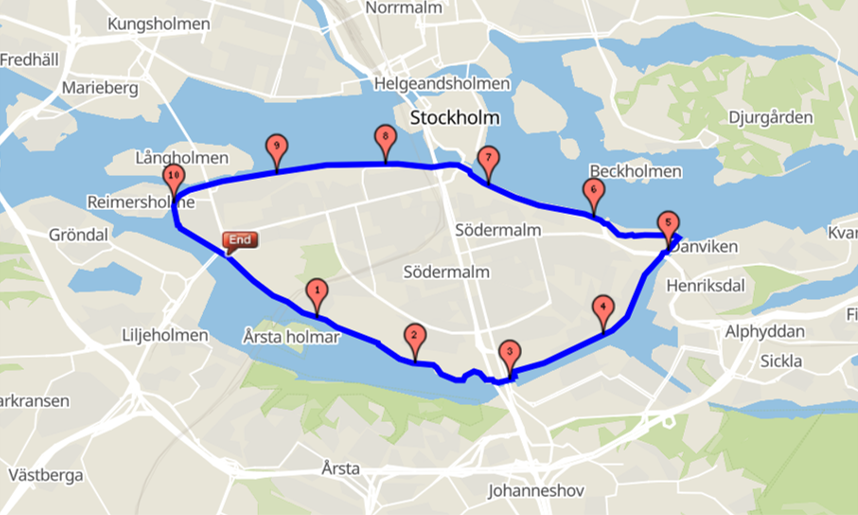 4. Årstaviken – 7.5km
A shorter (but hillier) alternative, is the Årstaviken loop. This is also convenient for people staying in Jägargatan, and is the usual route I try to run! It is a really nice route, with a lot on forest paths.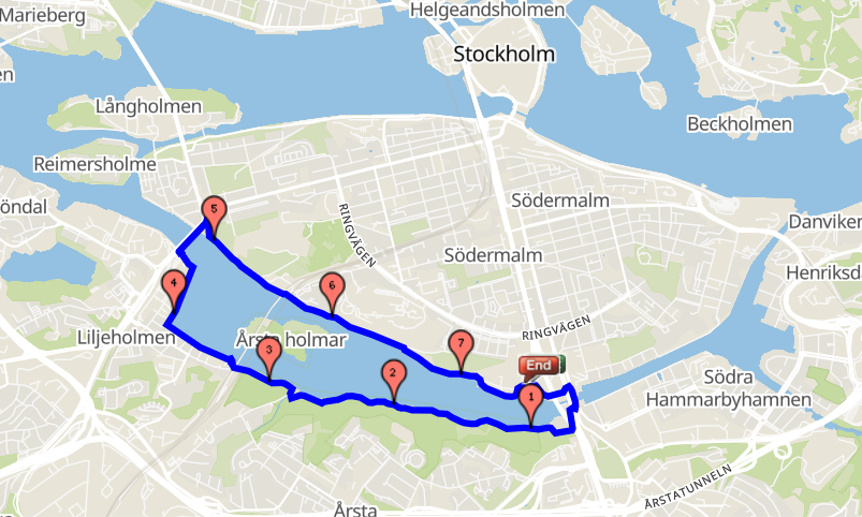 5. Brunnsviken – 11.5km
This is the only route I am yet to try! It is meant to be a really pretty run around the lake, and it also goes around the edge of Hagaparken. Hagaparken is part of the Royal National City Park, and it contains Haga Palace. This route is also close to the Solna campus, so if you're based up there this could be a nice route to do!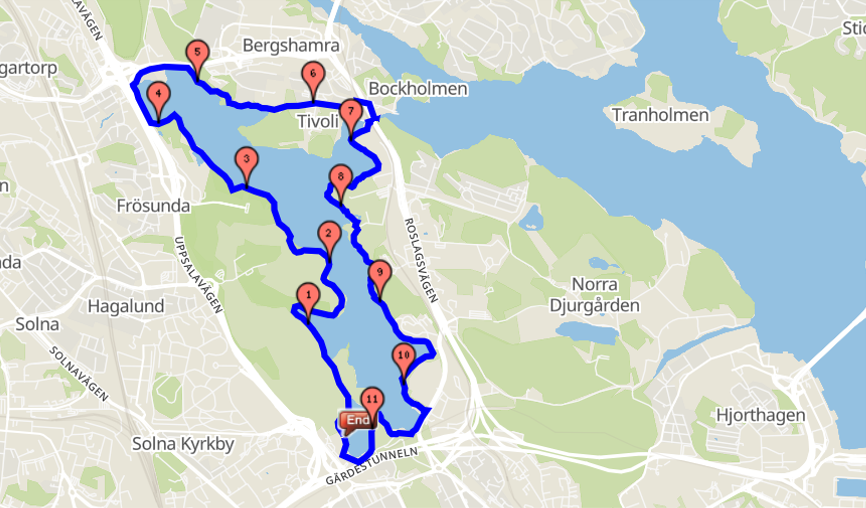 There are many other lovely running routes as there are so many green spaces in Stockholm! If you have the chance, try one of these routes, or just go out yourself and explore!
Hey! I'm Katie, a blogger for the master's programme in global health. I'm from England, and I've currently studied half of my medical degree in the UK, and after this year I will return to the UK to complete my degree and qualify as a doctor. If you have any questions about the programme feel free to contact me!