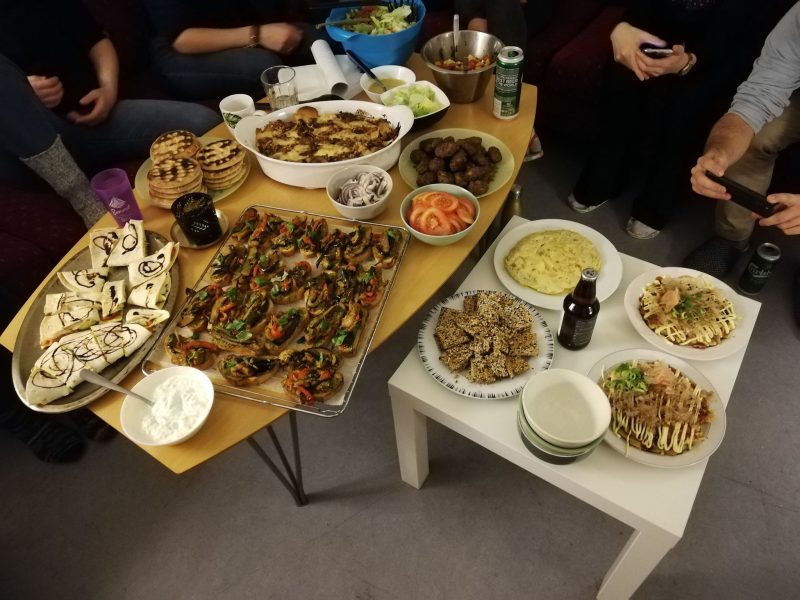 Where to buy food and what to eat at home- one student's perspective in Stockholm
Life as as student is great and has many perks, including student discounts, flexible study hours and having access to cheaper accommodations and gyms. Nevertheless, most of the time life has to be lived on a budget, of course if you have a job this helps to live a but more luxuriously, but being a student can be like working a 9-5 job without receiving that pay check at the end of the month. What we eat is so important for our health and buying groceries (which as we know is a necessity) is something that a student can budget on reasonably well. Thus in this blog I will share my experience of shopping for food in Sweden and even provide a couple of ideas for affordable dishes to be made at home.
Where to shop in Stockholm?
Living in Södermalm means not having access to the larger supermarkets, which are typically located outside the city center. However two largish ones are ICA and Lidl located at Magnus Ladulåsgatan 40 and Folkungagatan 51 respectively. Furthermore a two story Willy's is located on Hornsgatan 74, which is one I venture into very frequently. If you ask me the cheapest supermarkets are Lidl and Willys, and both are good for different products, however I would say Willys has a better variety and quality of products, whilst offering their own low budget brands.
Other supermarkets to shop at include COOP and Hemköp, which are more upper market and on the expensive side. These two and ICA may be a good choice if you are wanting to treat yourself or others to a nice meal, which requires some seafood or a juicy steak, but for the everyday essentials my recommendations are Lidl and Willys. I have acquired a certain routine of buying specific products at Willys and other specific products at Lidl (you can find a cheaper muesli at Lidl and cheaper pasta, whilst Willys offers my favourite nut bars and non-alcoholic wheat beer which Lidl does not have).
Unfortunately, I bring shame to myself as I haven't been to any food markets in Stockholm, I did some research a while back, but didn't find many and since haven't gone out of my way to do so. I do plan however on checking out what seafood and fish is on offer at AB Göta Fisk & Frukt, for a special meal. Where I do go to shop for food other than the regular supermarkets are various Asian shops, and in particular HS Asien Livs located in Söderhallarna; because it is convenient for me to go to rather than the ones in the city. However it is big enough to satisfy my needs, and sells a range of products which I enjoy eating, including: silken tofu, pak choi, chilies, instant noodles (the good ones), jasmine rice, chili oil/sauces and rice noodles.
I have found food shopping in Sweden to be more expensive than back home, which has made me think more about what I buy and how much I buy on my weekly shops. Products such as already made sandwiches can be quite expensive (especially at convenience stores such as Pressbyrån), and are, as always cheaper to make at home. Convenience stores can be useful for a quick hot dog or coffee or even a cinnamon bun (although pastries are cheaper at Lidl). With all this said, where you shop will be based on convenience and finding that balance between cost and quality!
What to cook at home?
I like to eat a healthy diet and most of the time like to cook dishes that are affordable whilst not taking too long to make, except when I wanna get all chefy and really put some effort into a dish. Cooking at home for yourself can be repetitive and therefore it is good to have a set of diverse dishes that you can choose from. If you are fortunate enough to live with others, its great to take turns in cooking dinner; I myself have been part of a fair few flat dinners. Some potential meal suggestions are provided below: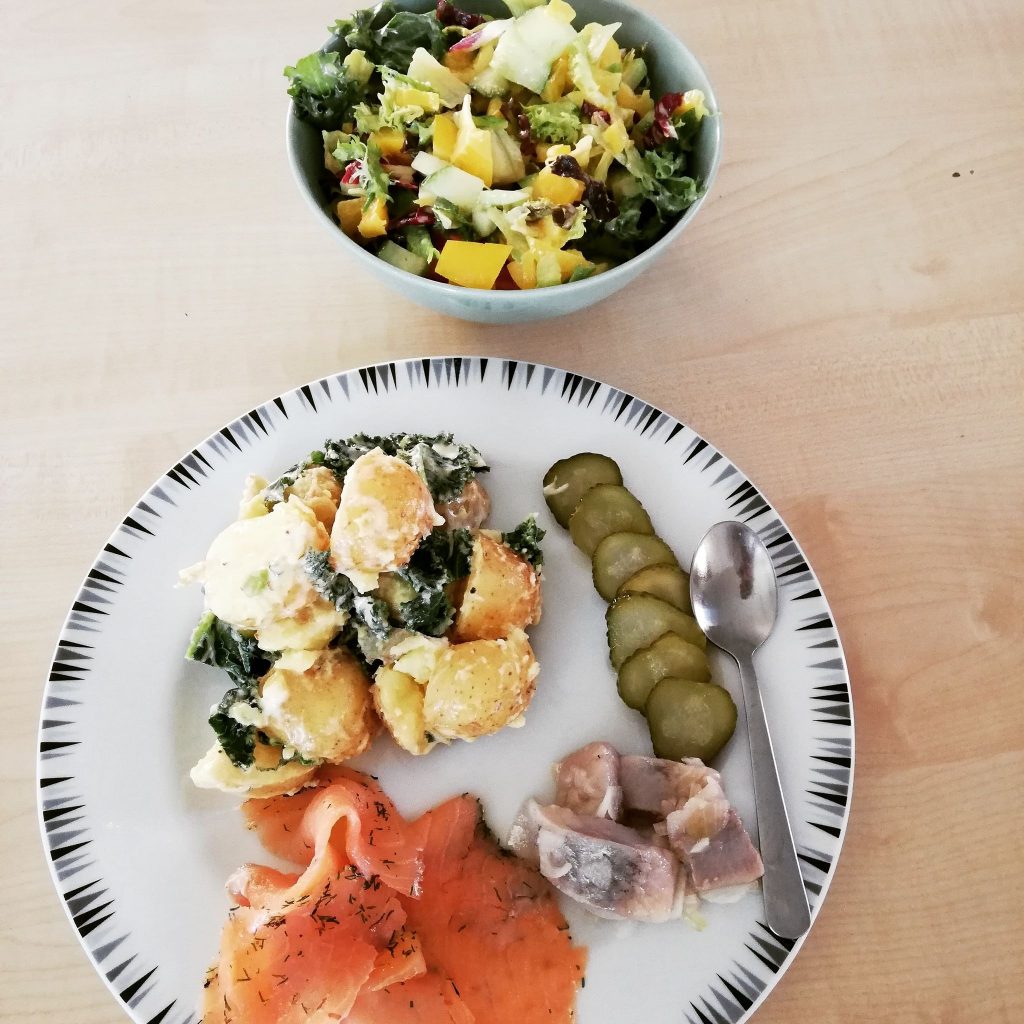 Pasta bake- Literally any combination of ingredients can become a pasta bake, my favourite is tuna with onion, peppers and garlic with olive oil and of course melted cheese on top. These are great to make and provide leftovers of around 4 meals for one person (or 2 for me)
Instant noodles made fancy- Those Asian instant noodles are quick to cook, are a source of carbohydrate and cheap (around 10 SEK per bag). The noodles also come in many different flavours e.g. tonkotsu, sesame and chili. I boil these and usually add pak choi, garlic, chili oil, spring onion and some form of protein e.g. tofu, quorn mince fried with chili and garlic, a fried egg or even canned tuna (I know, I'm weird)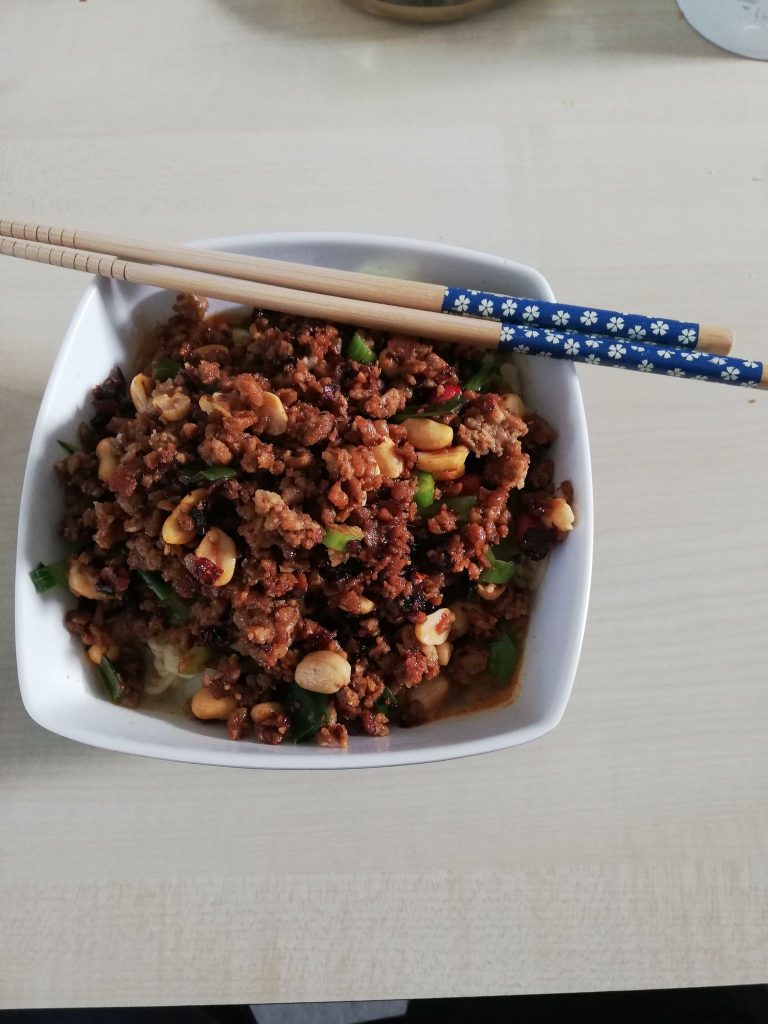 Tofu veggie curry- Yes this is one of my favourite dishes to cook, and it's reasonably healthy and cheap to make. I usually cook this curry dish with a variety of ingredients that changes every time and includes courgette, aubergine, coconut milk, lime, sweet potato, chili, peanuts. turmeric, ginger, garlic, curry powder and of course jasmine rice. And if you can, pop to the Asian store and buy "paratha" which are delicious thin roti like breads that go splendidly well with the curry, they only take 6 minutes to cook on the frying pan
Bulgur wheat salad- Bulgur wheat is in fact a wholegrain product and can be cooked very easily by pouring boiling water over it and covering it in cling film for 30 minutes. Whilst this is cooking, all other ingredients can be assembled for the salad e.g. tomato, cucumber, feta cheese and parsley and all seasoned with lemon juice, olive oil and salt and pepper. I usually have this with a garlic lemon yoghurt dip on the side and cook up some protein to have with it, either vegan schnitzels or if I'm feeling like the real deal some lamb mince burgers!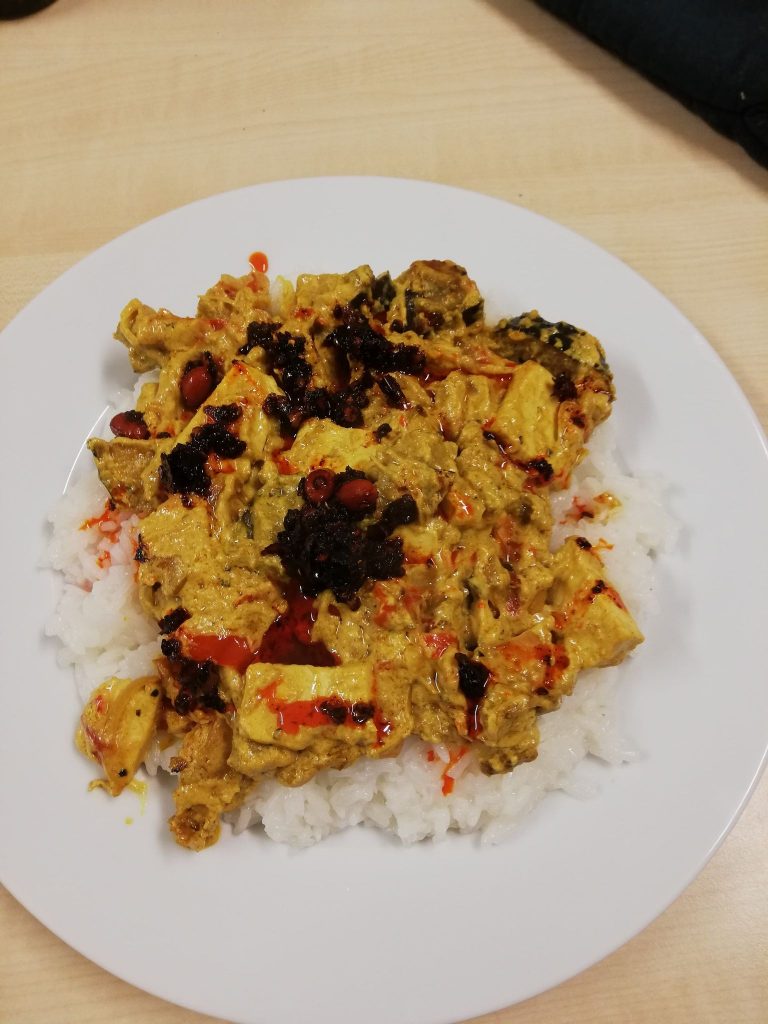 NACHOS- wow what a great feel-good dish to eat, cooked with either minced meat or quorn mince, containing veggies, garlic, chili and beans in a tomato sauce (passata or chopped tomatoes works well for this) with melted cheese and jalapeño on top. Served with a tomato salsa (fresh tomatoes, red onion, olive oil, lime juice and seasoning) and guacamoooole (avocado, chili, red onion, lime, tomato, seasoning and YES CORIANDER). Also make sure to have a hot sauce, tabasco or siracha at the ready to spice it up!
Beans on toast- Now if you are really on a budget then baked beans on toast is your best friend. If the budget allows for some melted cheese to be added on top then you have just improved the dish significantly. Other alternatives on top of the beans include egg and sausage (preferably chorizo). If you look in your cupboard to only find baked beans, pasta and no bread then guess what, baked beans and pasta works too 😉 (although this dish is usually consumed when in desperate times!)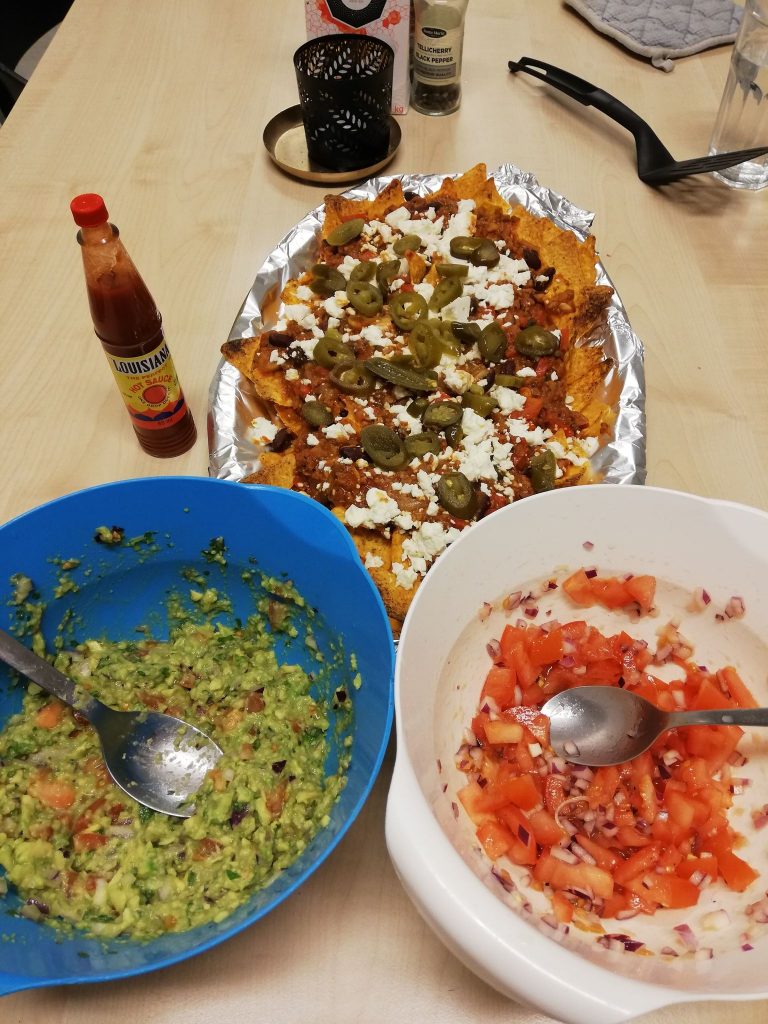 As a Masters' Nutrition science student and someone who cares about having a healthy lifestyle, information on the Swedish national food guidelines and nutrient recommendations can be very useful and provide information on how much and what types of food groups that should be consumed to provide a healthy and balanced diet.
Have a read if you so desire and don't forget your 500g of fruits and vegetables per day!
I hope this blog has provided some valuable information and inspiring food thoughts, as always don't hesitate to contact me for any questions regarding student life at Karolinska Institutet or life in Stockholm – callum.morison.regan@stud.ki.se
I am from Scotland and have come to Stockholm to study Nutrition Science MSc at Karolinska. I am a blogger for this course and am interested in many areas of Nutrition including ways to reduce childhood obesity and improve adolescent mental health. I love to travel, meet new people, play sport, keep healthy, watch films and listen to jazz music. I also enjoy trying food from around the World and am always searching for the best food out there!