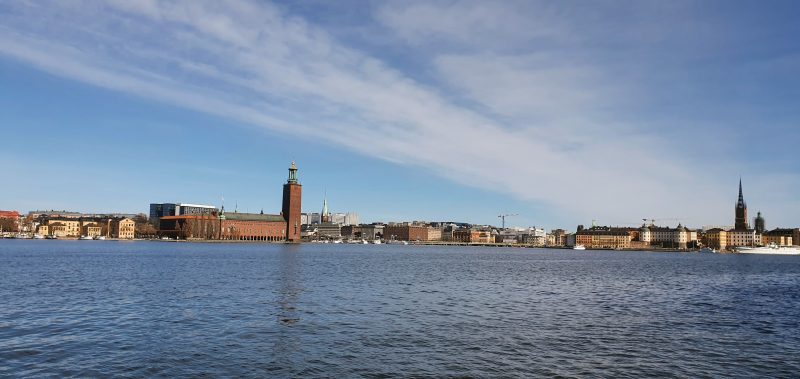 A day in the life of a global health student
On the global health master's course we are all currently working hard to write our theses. It seems like not long ago that we were all arriving in Sweden ready to start the course, and now we are writing our final piece of work!
I thought it might be useful for some of you thinking of coming to study here to learn a bit more about an average day as a student at KI. As I'm writing my thesis it means I have a bit more flexibility with my time, as long as I get my thesis written by the deadline I can write it whenever!
This morning I got up and went for a run. The weather in Stockholm is so lovely at the moment that all I want to do is be outside! I like running in the morning because then I feel like I've already accomplished something but I also feel ready to work. I previously wrote a blog about different running routes in Stockholm.
On the way back I got a notification that I had a parcel ready to collect. When I moved to Sweden I was surprised to learn that parcels aren't delivered to your house! Instead, PostNord leaves your parcel at a local shop for you to collect. This really confused me at the beginning but the system works (most of the time)!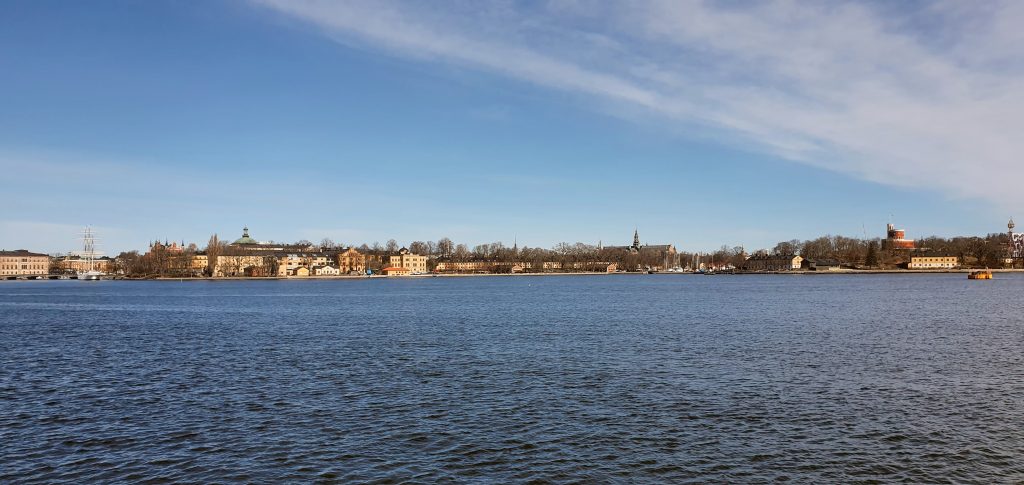 After this, I cycled to Solna campus to meet some of my friends in a group study room. We sit there together and work on our theses; it gives us the motivation to work hard and also is a chance to see each other now that we no longer have lectures.
In the afternoon we took a little break to go and get fika in the sun. It was such a lovely day, I think spring might finally be here!
After a lovely fika, I cycled back to Jägargatan, which is one of the accommodations provided by KI housing. I did a bit more work on my thesis – it's nice to see progress!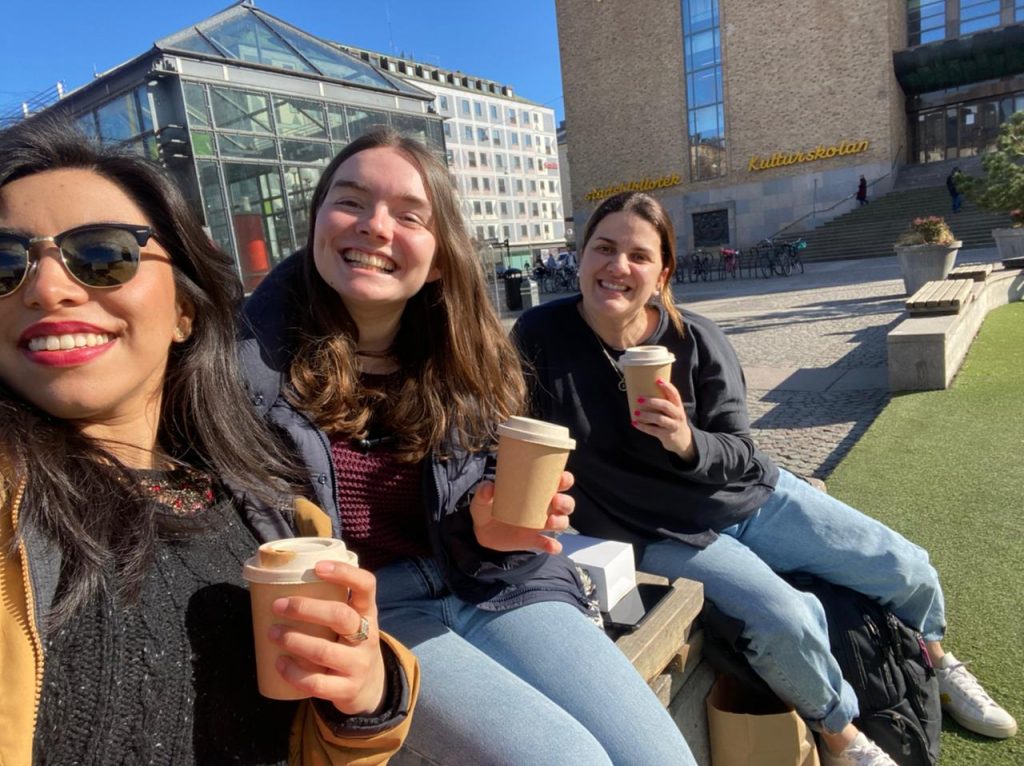 In the evening I had a Swedish lesson. I get lessons for free through SFI, which teaches basic Swedish to people that have moved to Sweden. The lessons are online at the moment due to the COVID-19 pandemic, but I have found it really useful to learn a little bit of Swedish!
I hope you have found it interesting to hear about what I spend my average day doing. If you have any questions about life as a student at KI, feel free to email me. To those of you who have applied, best of luck with the selection results!
Hey! I'm Katie, a blogger for the master's programme in global health. I'm from England, and I've currently studied half of my medical degree in the UK, and after this year I will return to the UK to complete my degree and qualify as a doctor. If you have any questions about the programme feel free to contact me!