An overview of KI Housing locations
Finding student accommodation in Stockholm can be challenging. Luckily, Karolinska Institutet offers housing services for first year students in order to facilitate the process of moving to Sweden. KI Housing has several options that vary depending on their features, prices and location. The purpose of this blogpost is to compare the most popular accommodation venues for master's students, hoping it will be helpful for you when ranking options on your application form.
Note: This blogpost was made by collecting the insights from different classmates. It also reflects the impressions I had when visiting all the following locations.
Also please note that locations Larsberg and Roslagstul will not longer be available through KI housing.
If you want to know more details about KI housing venues just click here: https://www.kihousing.se/
---
Jägargatan:
If your priorities are cheap rent and social life, this is your best option.
Cheapest among KI housing accommodation options.
Great for making friends! The common areas are very suitable for hosting reunions. It's very attractive to have fun with other students without leaving your building (specially during the Swedish winter).
12-15 minutes walk away from the Pendeltåg (commuter train) and tunnelbana (metro) stations. Having a nearby metro station is very useful specially when you plan to come back home after 1am on weekends.
Kitchen, bathrooms, living rooms and laundry are shared with other tenants in the corridor.
KI housing provides some support with the cleaning of common spaces.
Located in Södermalm district, which is known for its artsy vibe, great restaurants/bars and active nightlife.
Attention: This location is the most common venue for student parties and gatherings prior to club nights. This means that it is a noisy place to live in.
Extras: There is an ice skating ring nearby.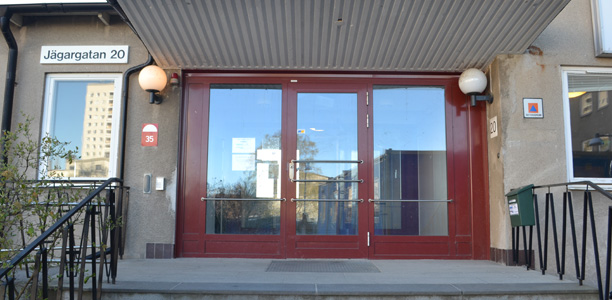 You can read more about this housing option on Lauren's and Callum's blogposts.
---
Solna:
This is a brand new location to be opened from August 2021! Its location is very convenient when it comes to day-to-day activities at school since its located on campus Solna, but at the same time not very well connected with transportation services.
Located on KI campus Solna
20-25min walk away from metro and train stations (St Eriksplan and Odenplan. Nonetheless, several bus stops are within 5min walk distance.
10min walk to the closest supermarket
Good balance between social life and privacy. Depending on your type of room, you'll be sharing kitchen and spaces with just one, or several other tenants.
Single rooms are available in 2-bedroom and 4-bedroom apartments. Studios with shared kitchen are also available.
Extra: There are common spaces dedicated for gatherings and socializing with other tenants.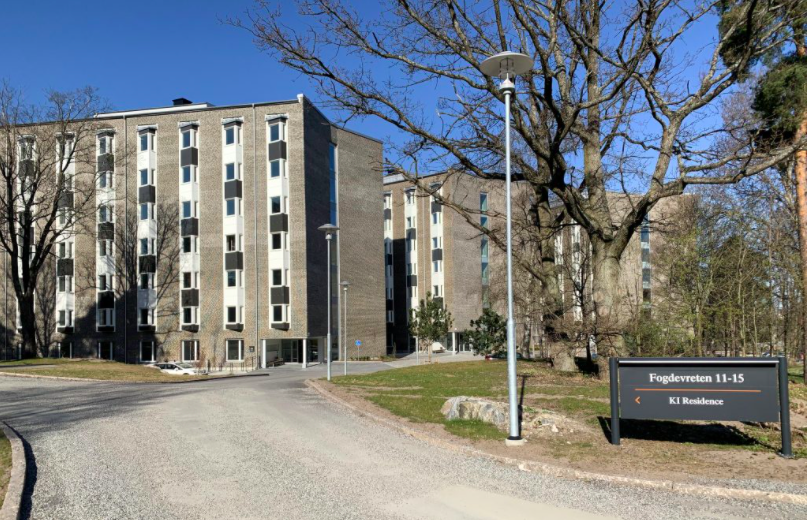 ---
Pax and Strix:
This is a balanced option between Solna and Jägargatan. Its close to the city center, you can have an active social life with corridor friends (even non KI students) while still enjoying a bit more privacy.
3-5min walk away from the metro station (blue line).
You can reach almost any place in the city in less than 30min.
Good combination of social life and privacy.
Students from other universities also live here, so you will be able to meet people outside of KI (big plus!)
Kitchen and laundry is shared with other tenants. Each room has a private bathroom.
Extras: There are several walking trails and restaurant/cafes/shops nearby.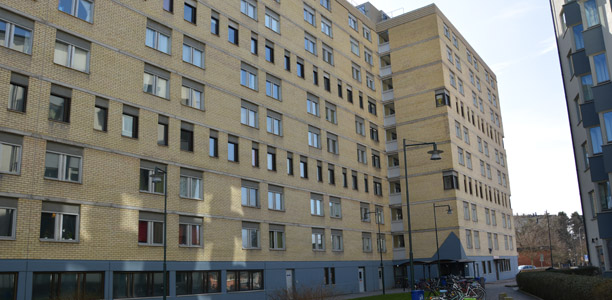 If you are still curious, you can read more about Pax/Strix on Inika's blogpost.
---
Flemingsberg:
Great option for good quality infrastructure and living spaces. Also very popular option for students moving to Sweden with their family.
Far from the city center. You'll need to commute every day to reach KI campus Solna.
Mild price rates compared to other options, but great quality of living spaces.
8-10min walk away from the Pendeltåg station.
10min walk to the closest supermarket
This location offers three type of rooms: individual room in a shared apartment (with 1 or 2 flatmates), studios and family apartments. Note: There are way more 2-rooms than 3-rooms apartments, so chances of getting only 1 flatmate are higher.
Extras: Located in KI Campus Flemingsberg. Hence, you'll have all the KI services (library, gym, study rooms, printers, etc) within 300-500 meters.
There is a free bus that connects both campuses. Travel time is only 30-40min, but it only departs once an hour between 7am and 6pm.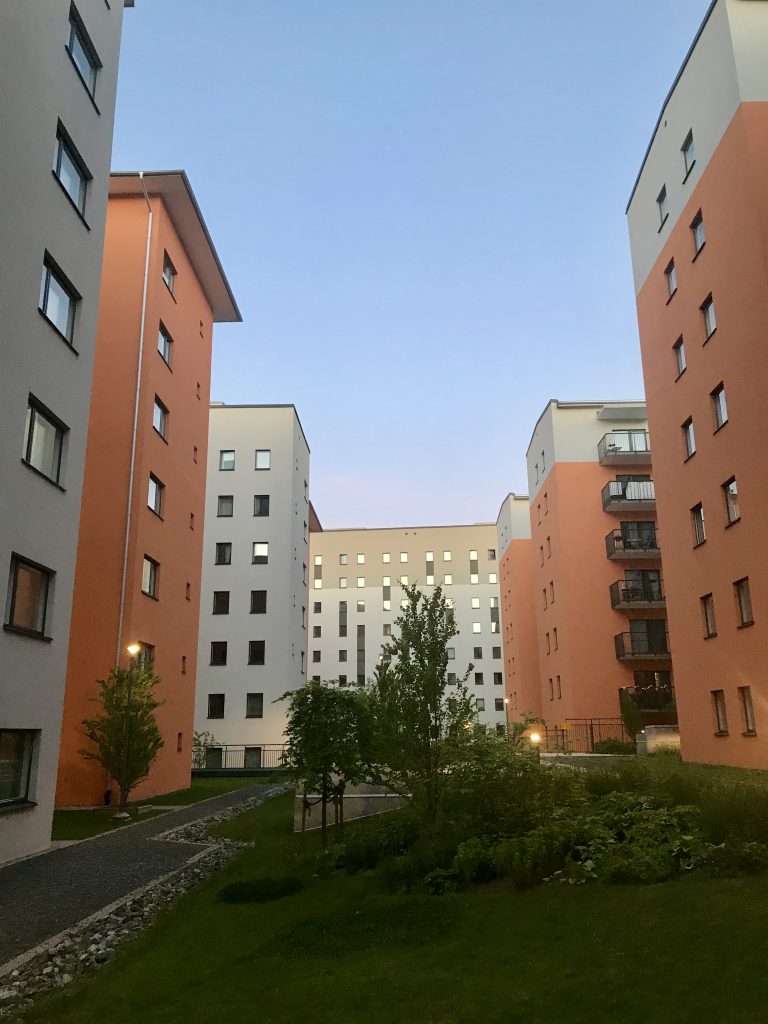 Read more about this option on my previous blogpost.
---
Hope this information was useful!
Please don't hesitate to contact me or any other Digital Ambassador if you have any questions or comments.
Julio.
email: julio.sosa@stud.ki.se
Linkedin: https:/www.linkedin.com/in/julio-sosa-maldonado-659301175/
Instagram: @julio.sosam