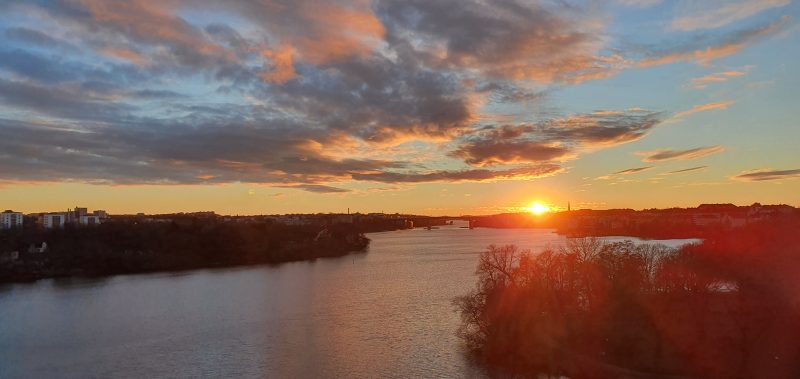 Life in Södermalm
Hey everyone!
I would like to introduce you to the neighbourhood I live in, Södermalm!
Södermalm (also sometimes called Söder) is an island located south of the centre of Stockholm, but it is still very central itself. It is definitely known for being more of a 'hipster' area, and has lots of cafés, boutique shops and galleries.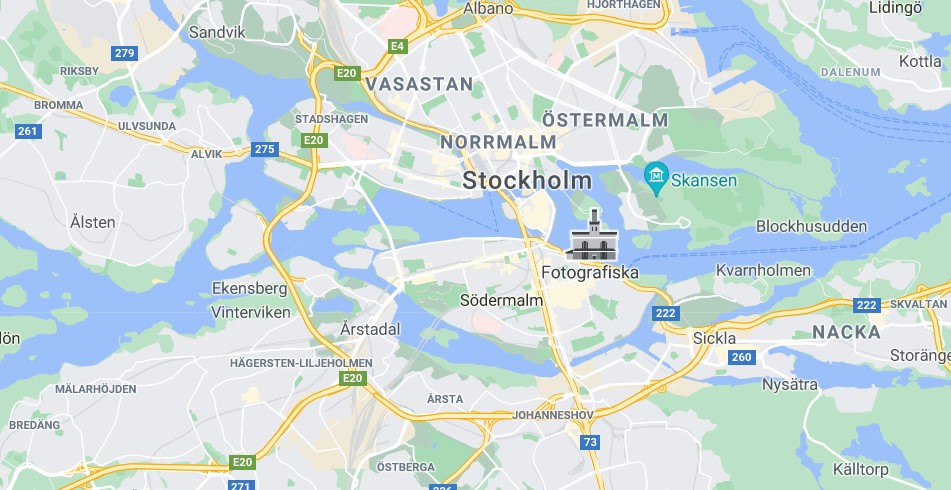 Let's talk cafés
I really love cafés! In fact, I love fika and cafés so much that I started an Instagram account all about Swedish cafés! There are many great cafés in Södermalm, but here are a few of my favourites: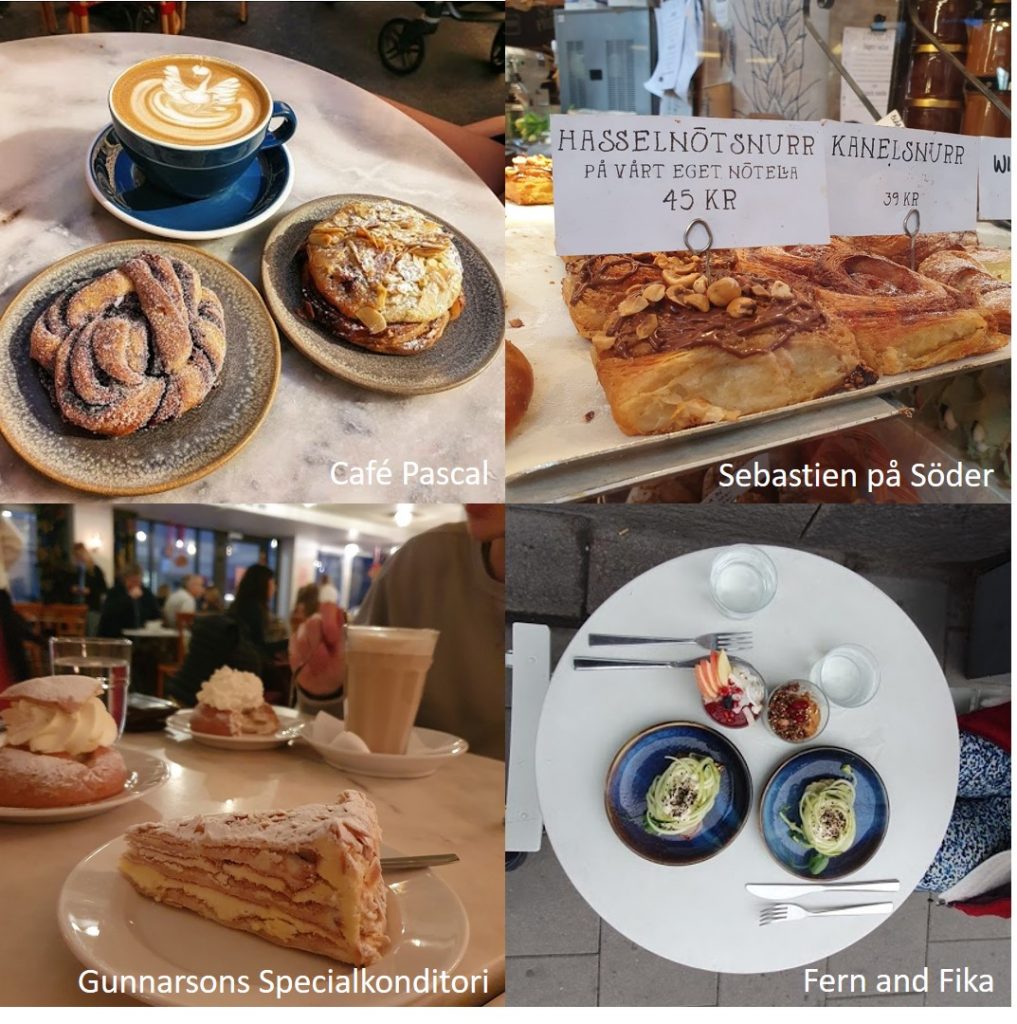 Restaurants in Södermalm
Places to visit
Fotografiska
This is the largest photography museum in the world! There are 4 museums, in New York, Berlin, Tallinn and, of course, Stockholm. It contains unique photography exhibitions, which change every few months. I would definitely recommend a visit!
Sofia Kyrka
Located on the top of Vita Bergen, Sofia Church is very pretty. Inside, it has a large fresco painted by Hilding Linnqvist, which was painted in 1950.
Hornstull
Known as one of the most 'up and coming' areas in Stockholm. There are trendy bars and food trucks here. It is also close to Vasterbron, a high bridge with a nice view.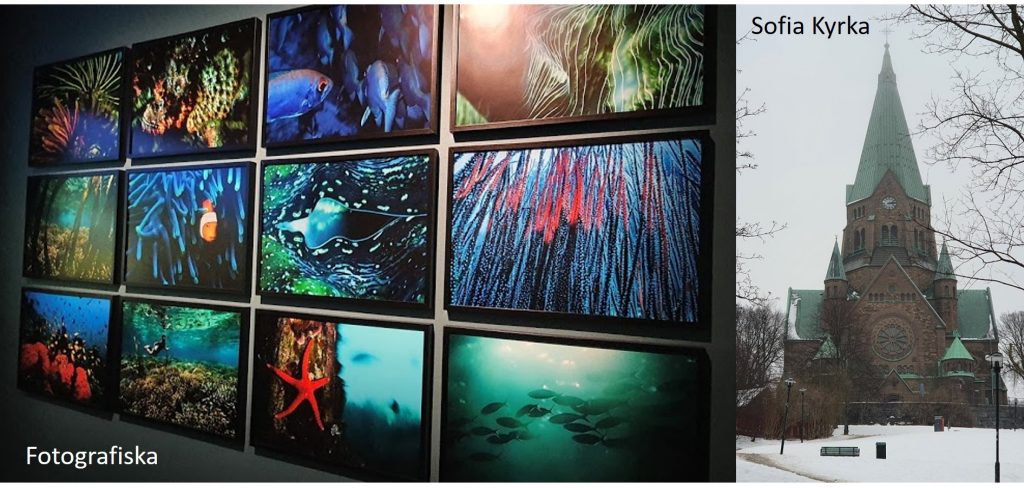 Nature spots
There are lots of places to relax in nature on Södermalm. As Södermalm is an island, there is a lot of water! There are also parks and beaches to visit too.
Tanto park and Tanto strand
Located very near to Jägargatan, Tanto park is a lovely park by the water, and it also has a beach (Tanto strand). It is a lovely place for a picnic, a swim or just to watch the world go by.
Ivar Lo's park
This park is loved by many Swedes. It has cute old wooden houses and is located overlooking the water, near to the Monteliusvägen viewpoint.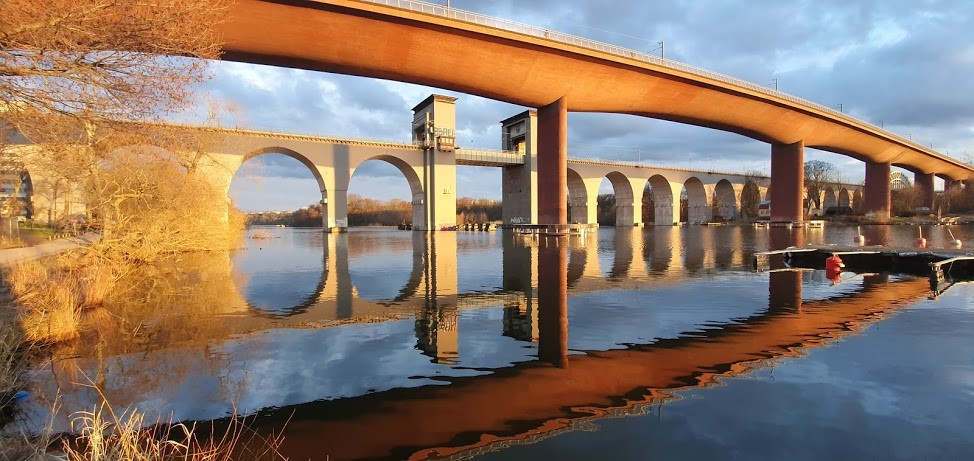 Viewpoints
Södermalm has a lot of viewpoints! Here are 3 of my favourites:
Fjällgatan
This is located on a cliff on the north side of Södermalm, and has a lovely view over central Stockholm!
Monteliusvägen
Also located on the north side of Södermalm, 1km or so along from Fjällgatan, this walkway has similar views. It is a lovely place to wander and is especially nice at sunset.
Skinnarviksberget
This is the highest natural point in central Stockholm! It's a popular place for picnics and also to look across the water at the City Hall, Gamla Stan and other points of interest.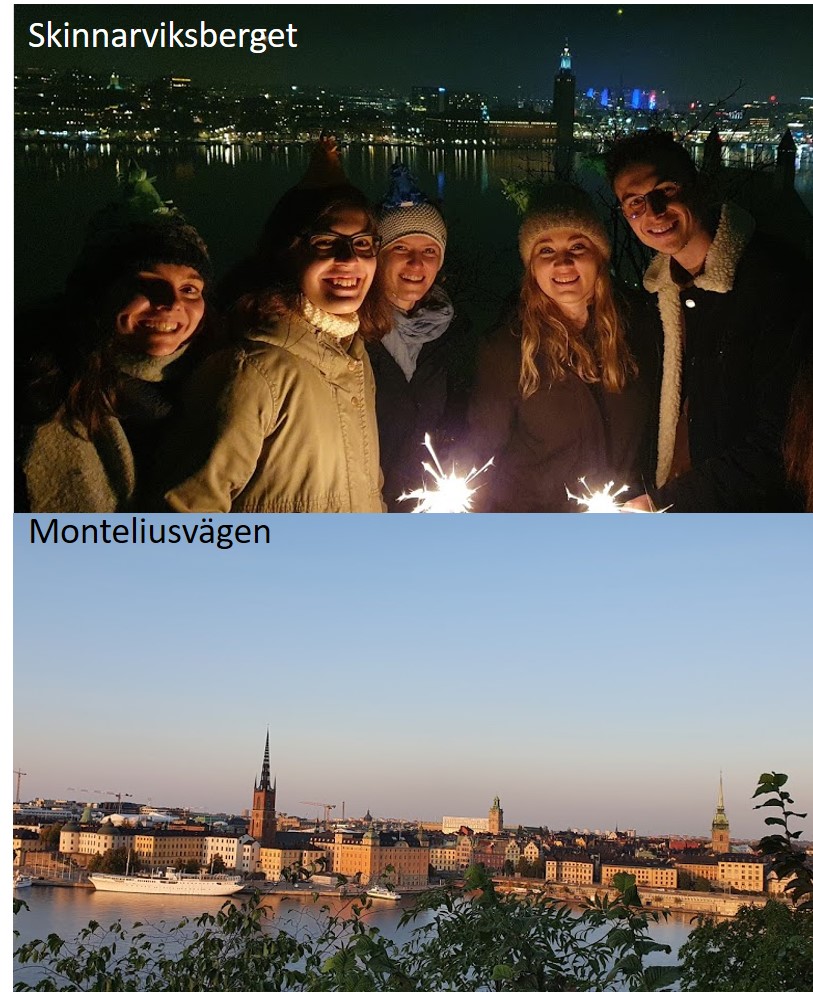 If you have been accepted to study at KI, congratulations! It can be difficult to find housing in Stockholm, so start looking early. I love living in Södermalm, but if you'd like to read more about other lovely places in Stockholm, Helen has written a blog about Kungsholmen, Tina has written a blog about Östermalm, and Fran has written a blog about Vasastan.
Best of luck finding a place to live!
Hey! I'm Katie, a blogger for the master's programme in global health. I'm from England, and I've currently studied half of my medical degree in the UK, and after this year I will return to the UK to complete my degree and qualify as a doctor. If you have any questions about the programme feel free to contact me!