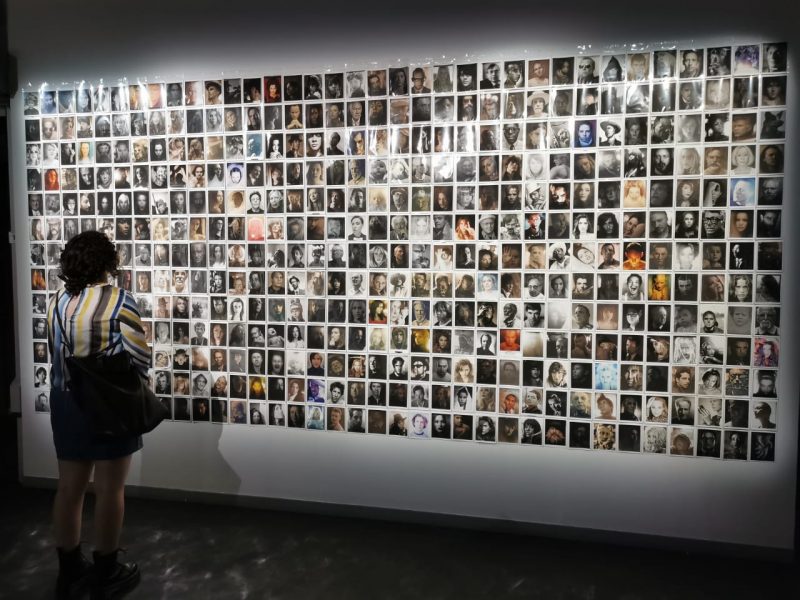 Fotografiska – Stockholm's best museum (imo)
There, I said it, Fotografiska, the Museum of Photography, is irrevocably Stockholm's best museum. Never mind Vasa or even ABBA, and the range of other weird to great museums that can be found all around town. Here, in Stockholm, only one takes the gold stamp of approval from me, and that's Fotografiska.

WHY???

Keep reading and you will soon be agreeing with me…
1) The Location
Fotografiska is located right by the seaside, across from Stockholm's downtown area. It's easily reachable by foot (take the bridge over to Sodermalm) or by metro (from Slussen station). Perfect for a warm summer evening, just take in a deep breath of the sweet n' salty smell of the sea breeze and enjoy this magnificent view.
2) The Layout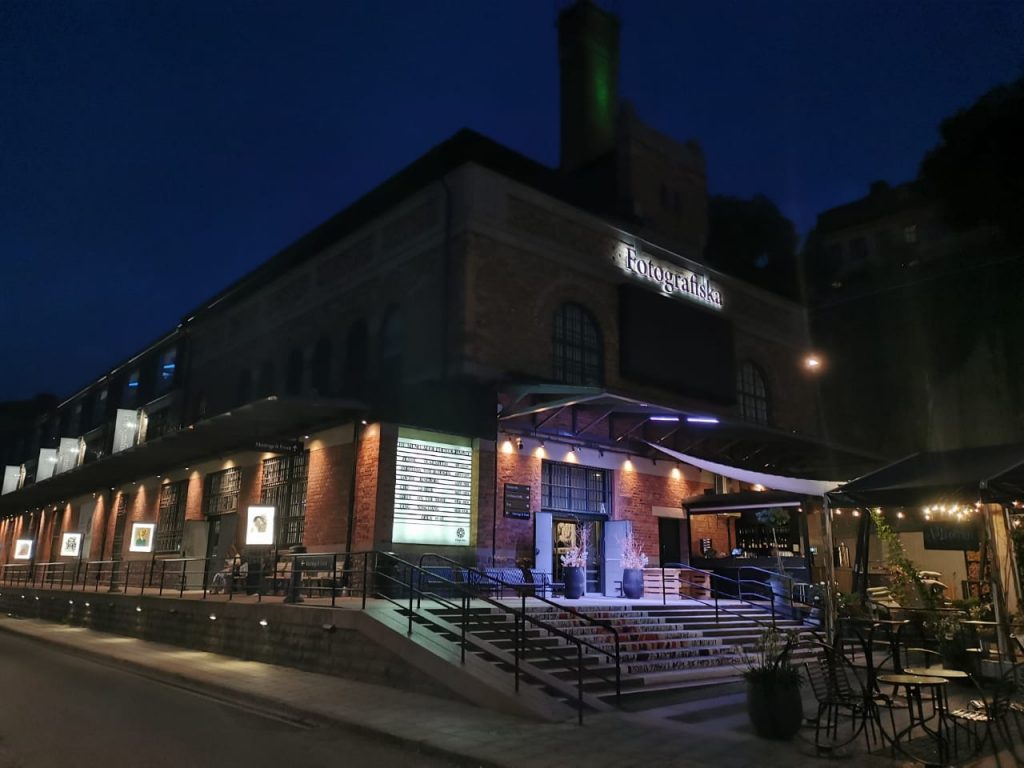 From the outside, it would be easy to dismiss the building that houses Fotografiska as an old industrial factory or a boat storage warehouse. The truth is that its elongated prism shape gives this museum another sharp layer of a certain je-ne-sais-quoi. The fact that the museum is structured like a long hallway that guides us, visitors, from one end to the other helps each exhibition flow seamlessly to the next.
3) The Eclectic Exhibitions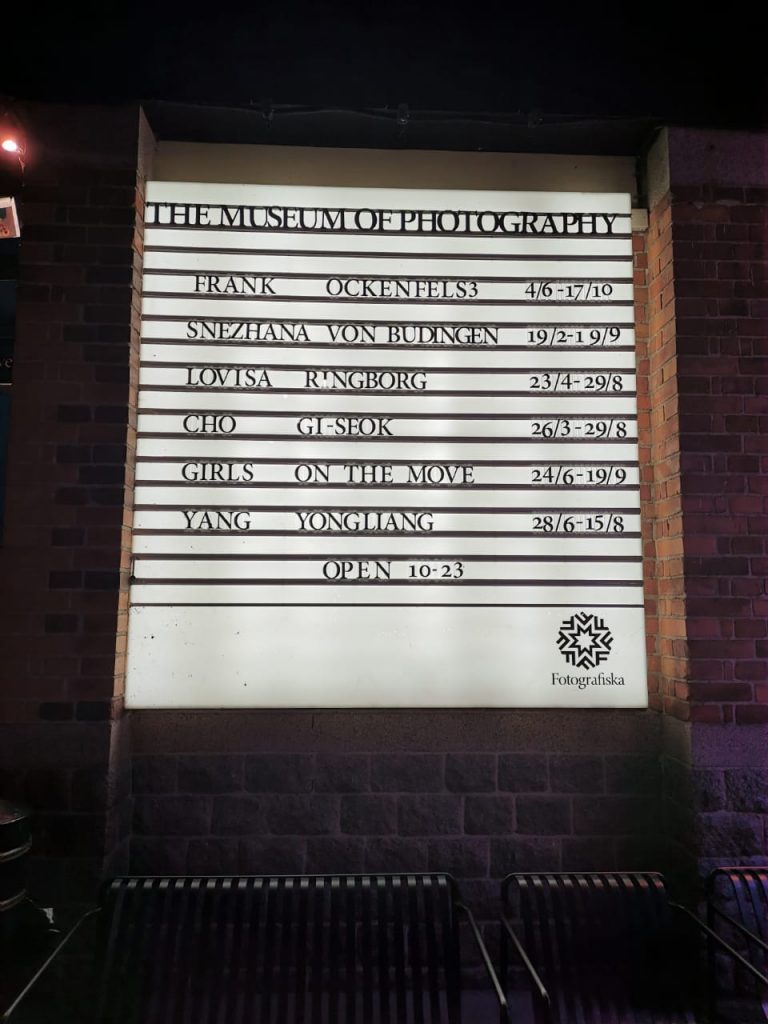 My friend Zezhe and I went to Fotografiska this month to see what exhibits they had on display. The truth is that (contrary to how other museums are run) Fotografiska does not have any permanent collections throughout the year, so every time you visit there is always something new!
This time, there were five (very) different exhibitions, each with its own theme and aesthetic. Even though all five did not relate at all to each other, I still really enjoyed them individually!

Yang Yongliang's "Journey to the Dark II" was particularly enthralling because it was in a dark room where the walls made up a panorama view of the Chinese city of Jiading as it undergoes urbanization over the last decades. From far away, the digital landscape seemed static, but the closer you got to the panels, the more life and movement you started to notice on the streets and buildings of the city. It was a fully immersive experience!
4) The Photo Booth
Another reason why I love Fotografiska is their photo booth. For just 50 SEK, you and your friends/significant other can take a literal snapshot of the moment by using the photo booth on the second floor. You will get two copies of the photo strip, one in colour and one in black and white. I got one that now decorates a wall in my bedroom and every time I look at it, I'm reminded of how much fun I had while visiting Fotografiska.
5) The Bar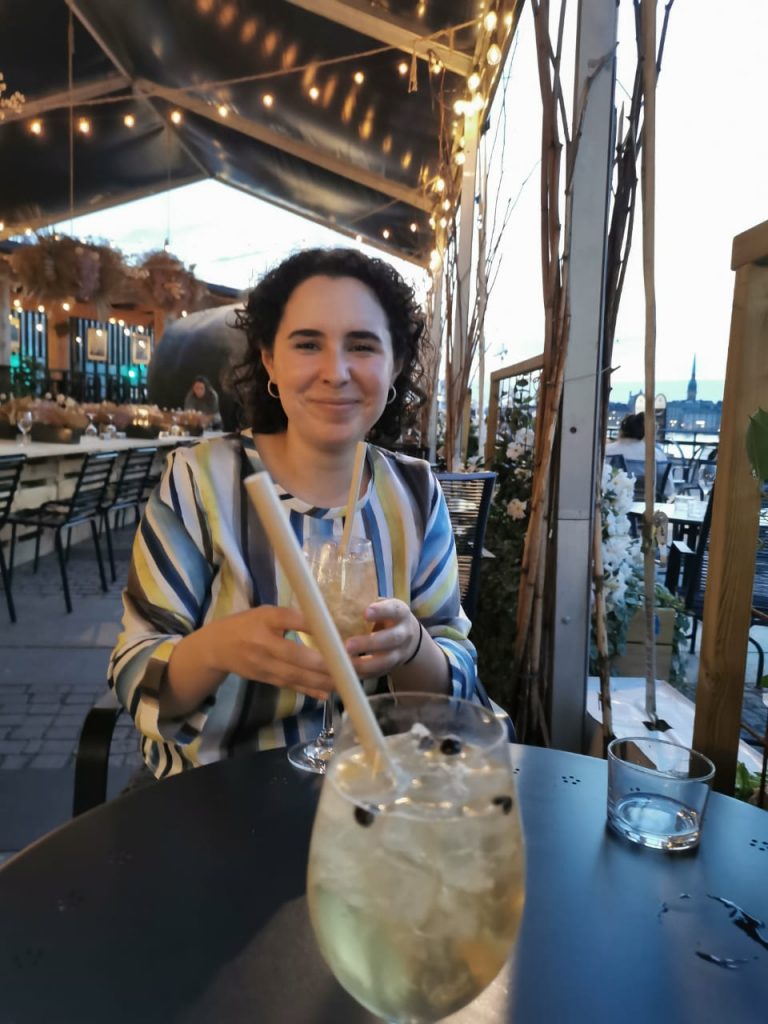 Finally, sav(our)ing the best for last, the bar/restaurant outside of Fotografiska is a lovely spot to get a drink with friends! With the beautiful view of the seaside I mentioned earlier and good company, who wouldn't want to stay a little longer and enjoy a summer refreshment? My friend and I ended up chatting until it was time for the waiters to close up the bar haha. What a way to end a wonderful evening!
If you enjoy photography or just want to have a cool spot to hang out or take someone to on a first date, Fotografiska is the perfect place! I hope you got a sense from this blog that this is more than just a museum, it is indeed my idea of an evening well spent, so don't wait to check it out!
Hej! My name is Francisca. I come from the faraway land of the supreme maple syrup, aka Canada. I'm the blogger for the Master's Programme in Molecular Techniques in Life Science at Karolinska Institutet. I love to write about my experience as a student in my programme, a newcomer to Stockholm, and a rookie at life in general. In my free time, I enjoy playing tennis, making music, sketching the city's landscapes, and reading about anything and everything that interests me.