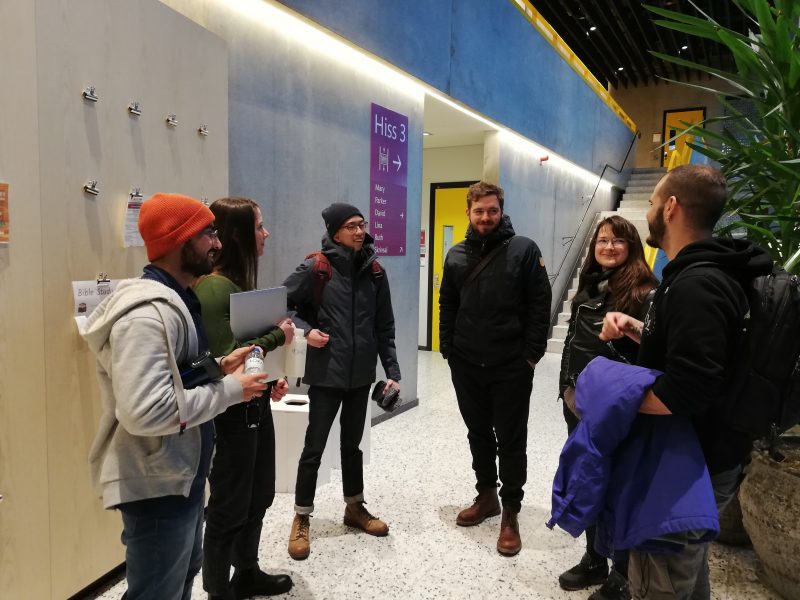 MTLS Alumni Network
As some of you may know, I'm very involved in the student community at KI and KTH. Especially over the last year, I have been trying to launch a brand-new initiative to connect current students of the Molecular Techniques in Life Science (MTLS) Masters to the graduates of this programme from previous years.

After sending out a survey to current and past students of MTLS back in April, Scheila and Flo (the other student representatives) and I compiled the feedback into an in-depth graphical representation of the demand expressed for this type of alumni network. We presented the data to the steering committee responsible for making decisions on all things related to the programme. The programme directors got very excited about this project and by the end of the summer, we were able to secure some funding from KTH to create 2 part-time jobs for MTLS students to lead this initiative. The rest, as they say, is history (AND a LOT of work).
Now, to briefly get you up-to-date with what this MTLS Alumni Network team has been up to, we were able to reach several of our goals since starting the groundwork in September 2021:
1) set up a LinkedIn group for all current and graduate students of MTLS, with the purpose of encouraging communication between the cohorts and also divulgation of professional and academic opportunities within the group (e.g. job ads, master thesis projects, upcoming events, etc.);
2) send out our first newsletter to all individuals who want to learn more about what the MTLS Alumni Network has in store for them in the upcoming months;
3) create our very own email account (mtls_alumni@outlook.com) and design and make content for a website with info about this alumni network (final launch coming soon);
4) establish our social media presence via Instagram, where we post about ongoing or upcoming events for current students and alumni of the programme
AND FINALLY, our main goal this semester was to organize our very own MTLS Alumni Speaker Day – a day where current students can meet and mingle with alumni that pursued alternative career paths, from academia to industry to others, there was plenty of insight and wisdom to be gained from graduates of our programme!

Scheila (my co-lead on this initiative) and I planned the whole event with a little help from Maria Orgmetz (KTH study advisor for MTLS). A lot of our efforts were focused on finding and emailing alumni that would be interested in being speakers at our event, and the rest of the time went towards the logistics and marketing of our event.

The attendees signed up via an RSVP form so that we could split them into groups according to their preferences. For this purpose, we had one 'Academia' room of individuals from an academic (PhDs) or clinical background, one 'Industry' room with individuals working in biotech, consultancy and bioinformatics, and finally, one 'Zoom' room for alumni that were joining in from abroad (or could not be at the event in person), thus contributing to a variety of professional experiences being shared with current students.

We also had amazing help from the current Frontiers course teaching assistants – Marta, Giulia, Benedek, Ugne, and Ajda. They helped us register people upon arrival, led the presentations and discussions in the rooms, and overall helped guide everyone to the right place throughout the day.
Maria Orgmetz handled the delicious catering we received, taking into consideration any dietary restrictions the attendees had (i.e. offering vegan, peanut-free, lactose-free options). All in all, the food is what makes every event I organize EXTRA worth it haha.
I hope this blog provides some insight into what I have been up to (and how BUSY life can get as a student who wants to get involved in EVERYTHING), and that you feel empowered to put your money where your mouth is, and start something from scratch that can end up benefiting many of your peers.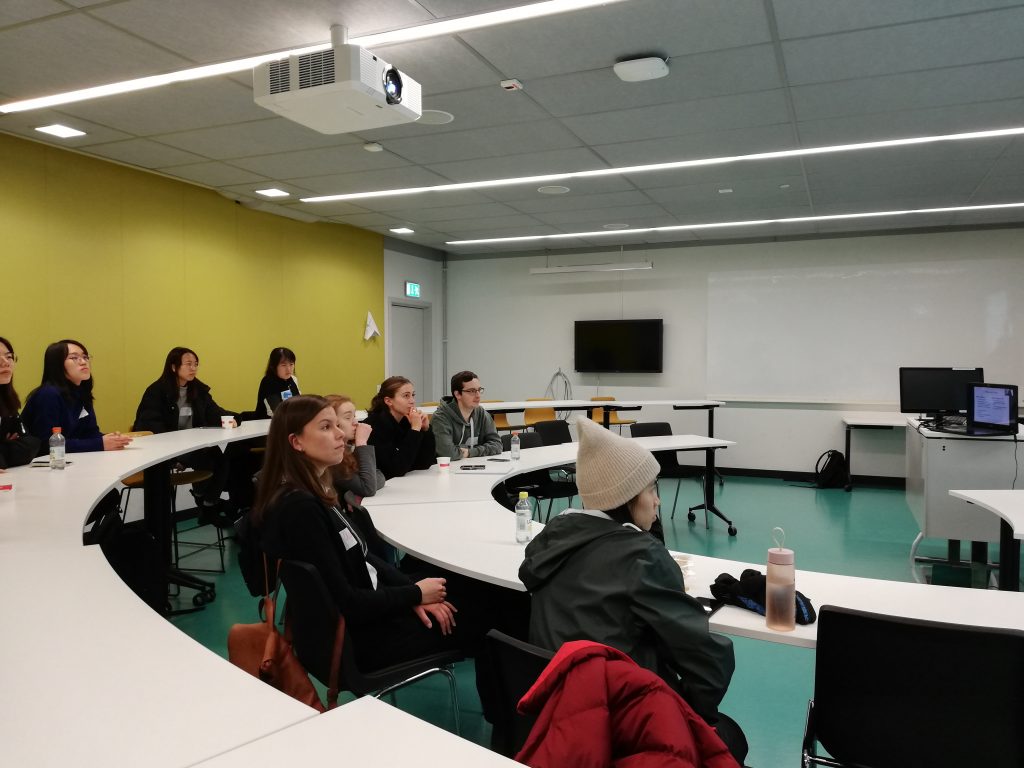 If you would like to get involved with our MTLS Alumni Network initiative, feel free to shoot us an email at mtls_alumni@outlook.com with your name and motivation. All you need is a connection to the programme, be it as a current or previous student, or even a staff collaboration, between us and a professor/PI, would be interesting for us.
See you at our next event! Don't forget to follow us on SoMe for updates on what we have in the works!
Hej! My name is Francisca. I come from the faraway land of the supreme maple syrup, aka Canada. I'm the blogger for the Master's Programme in Molecular Techniques in Life Science at Karolinska Institutet. I love to write about my experience as a student in my programme, a newcomer to Stockholm, and a rookie at life in general. In my free time, I enjoy playing tennis, making music, sketching the city's landscapes, and reading about anything and everything that interests me.