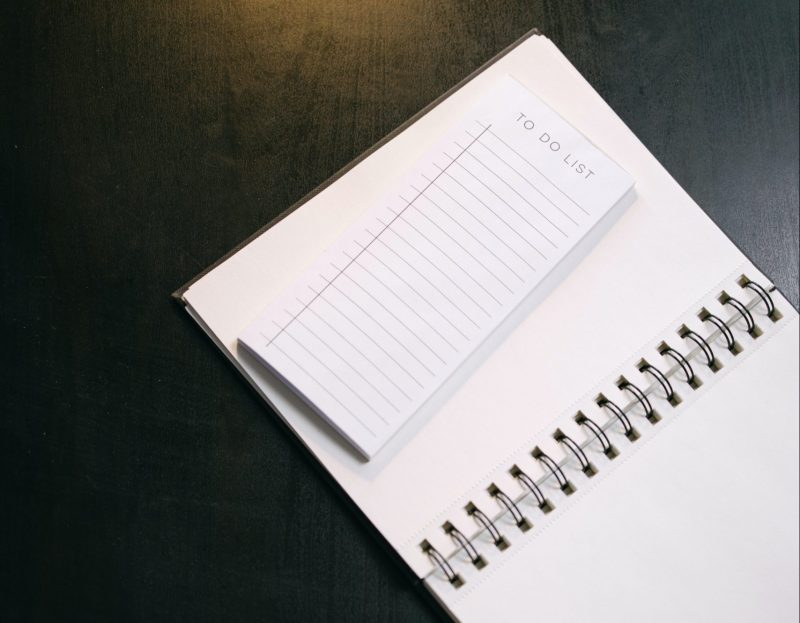 My top 3 concerns when I applied for a master's programme
The application deadline for the global master's programmes is only a few weeks away which means you are sooo close to being done! I know this can be an incredibly stressful and strenuous process. But you've got this! And hopefully, my struggles from last year––and the lessons I learned––can help you as you prepare to submit your application.
Will I get everything done in time?
With my New Year's resolution for the past three years being to procrastinate less, it is probably no surprise that I was worried about my time management. But luckily this concern ended up really helping me make sure I was organized throughout the application process.
Good time management will be key in two major areas of the global master's programme application: submitting all required documents and filling out the CV form (including your statement of intent).
First, collecting all of the documents can take a long time. Since I was worried that I wouldn't be able to submit an important document before the deadline, I began collecting all documents I had to submit once I decided I wanted to apply to KI.
Regarding the CV form, I made sure I put aside plenty of time to write the statement of intent (more on that below). The thing is, I am a slow writer and it takes me a painfully long time to express my thoughts on paper. Knowing this about myself, I knew that I wouldn't be able to sit down one afternoon and write a great essay.
Therefore, in addition to the time I needed to actually type my statements, I made sure I had time to go on long walks to think about what I wanted to write and take breaks when I was feeling frustrated.
So, in case you haven't heard it a hundred times already: make sure you start as soon as you can. Because as perfectly summarized by Hofstadter's Law:
"It always takes longer than you expect, even when you take into account Hofstadter's Law."
Did I forget something?
I cannot tell you how many times I double-checked to make sure I did not forget to submit an important document. Similarly to good time management, this is another aspect where being organized really helped me when I worked on my application.
Universityadmissions.se is going to be your go-to resource for all questions surrounding the documents required for your master's application. I made a detailed list of everything I needed to submit which helped me make sure I didn't miss anything.
Also note that the documents you need to submit depend on where you completed your previous studies. University Admissions in Sweden provides this very helpful page. Simply select your country of study and you'll receive all of the necessary details about the required documents for your application.
Is my statement of intent good enough?
Probably my biggest concern was whether my statement of intent was good enough to be accepted. The annoying truth is that, unfortunately, no one has any way of really knowing before you submit your application.
But here is one piece of advice that helped me calm my nerves: Instead of worrying if your application is "good enough" for the programme, focus your effort on making your application good enough for you. Draft your statement of intent, edit it, put it aside for a day or two and then read it over. Maybe write a whole new draft and keep working on it until you are happy with it. (Also make sure that you read the instructions correctly!)
As I worked on my application, my end goal was to feel proud knowing I did my best when I finally hit "submit". When I sent in my application, I knew that I had genuinely represented my passion for why I wanted to study public health.
This also helped me relax as I waited for the admissions results. Of course, I hoped that I would get accepted. But if I did not, I wouldn't see it as a failure but rather that a different programme would be a better fit for me.
---
I hope reading about my application experience was helpful or at least showed you that it is completely normal to have concerns. Feel free to comment any worries you have about the application below; I am sure other's have the same.
As always, if you have any questions, please contact me at sarah.pechtl@stud.ki.se
You can do this!
Sarah 😊
Hej! My name is Sarah and I'm excited to share my experiences as a Public Health Sciences, Health Promotion and Prevention student with you! I grew up in Salzburg, Austria but completed my bachelor's degree in the United States where I studied nutrition and sociology. When I learned about KI's emphasis on collaboration and the diverse student cohort, I knew that KI is where I wanted to pursue my master's degree. In my free time, I love having "fika" with my peers, spending time outdoors, exploring Stockholm and––on colder days––knitting.