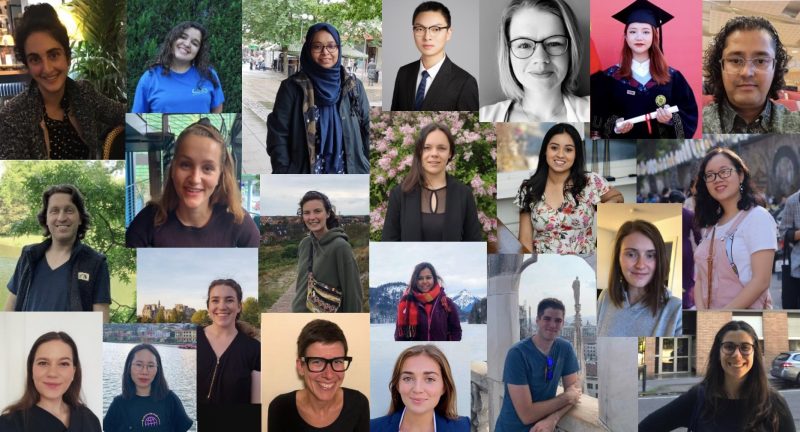 Public Health Sciences – Epidemiology Class of 2023
It has almost been half a year since I arrived in Stockholm and I still cannot believe how lucky I am to be here. I have shared some of my experiences of studying in the Master's Programme in Public Health Sciences, but I noticed that I haven't written much about my favourite part of KI: my wonderful peers.
Without any further ado, it is my honour to introduce you to the Public Health Sciences – Epidemiology class of 2021-2023!
---
Nationalities
One aspect that makes studying at KI truly special is the diversity and internationality of the students in the Global Master's Programmes. Not only do you get to make friends from all over the world, engaging with people from different cultural backgrounds is so enriching to professional and personal development.
The Master's Programme in Public Health Sciences (PHS) is certainly culturally rich. In the PHS cohort of 43 people (both tracks), we represent 29 nationalities.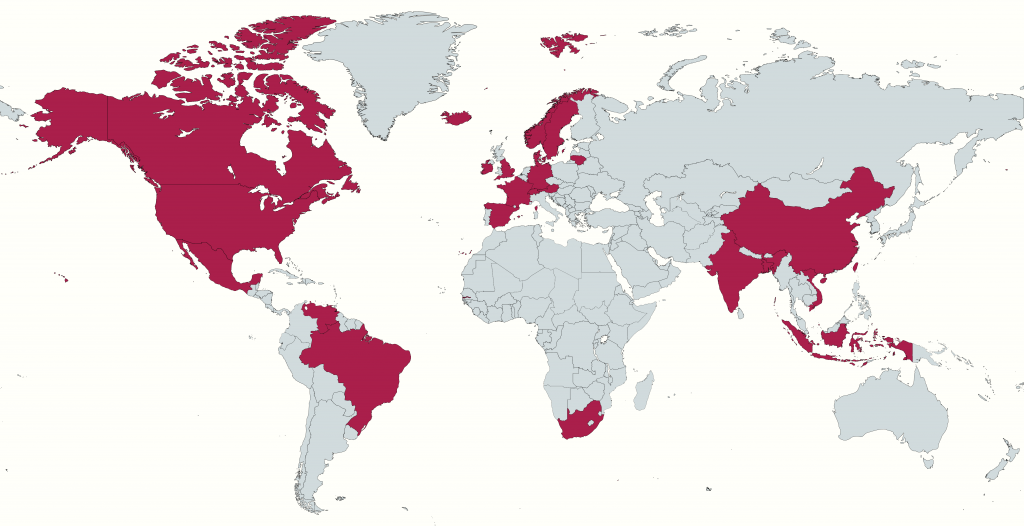 The 22 incredible people who make up the Epidemiology track represent a total of 15 different nationalities. Just imagine the fascinating discussions that take place both in the lectures and over fika!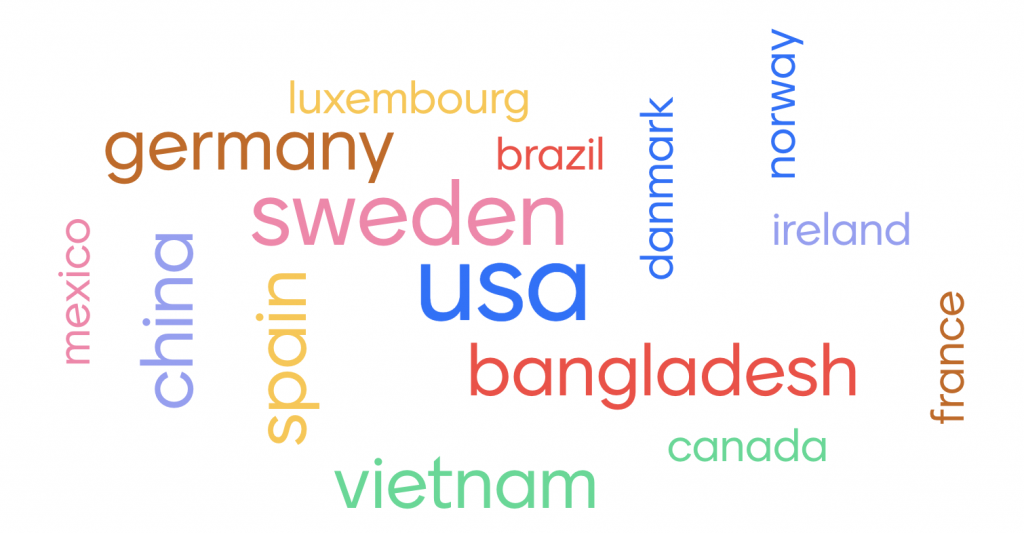 Languages
Considering the cultural diversity of the students, it goes without saying that intercultural communication is important. This brings us to the next topic: language. In addition to English, the students of the Epidmiology track speak a total of 15 different languages!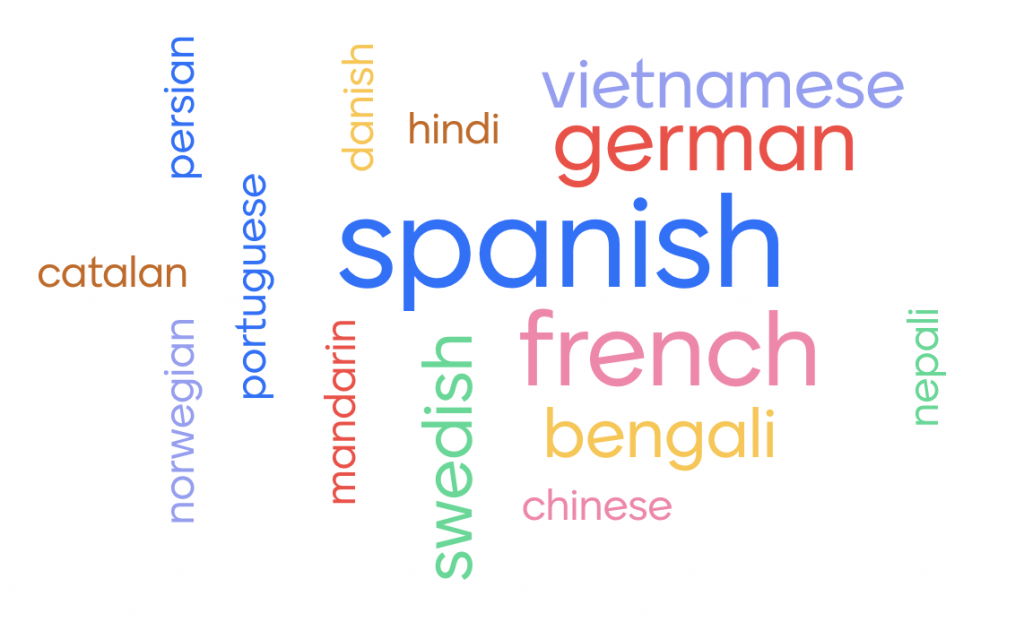 Age
You might be asking yourself how your age compares to the age distribution of public health master's students. As shown in the pie chart below, there is quite a bit of variability in the ages of Epidemiology track students. This just goes to show that there is no "perfect age" to study. The life experiences you've already collected will certainly be appreciated in the programme.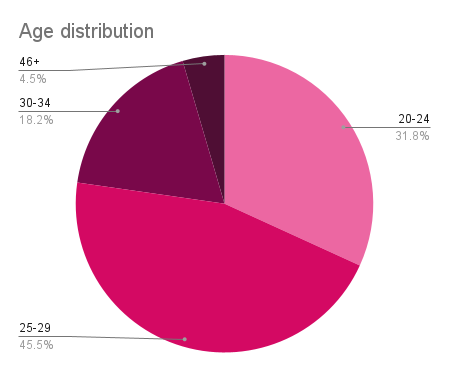 Professional and educational backgrounds
The cultural richness of the PHS master's cohort is truly special. One further factor that significantly contributes to this fascinating learning environment is the multitude of backgrounds that meet in the classroom. These multi-disciplinary perspectives are key in fostering a comprehensive understanding of global public health.
Individuals who previously worked as physicians help inform our discussions on the realities of working in healthcare. Students with educational backgrounds in anthropology, sociology and social work provide insight on the importance of considering culture and social context when assessing public health issues. Reflecting on their previous public health-related work, my peers share their experiences, allowing us to learn about the complexity of public health research and practice.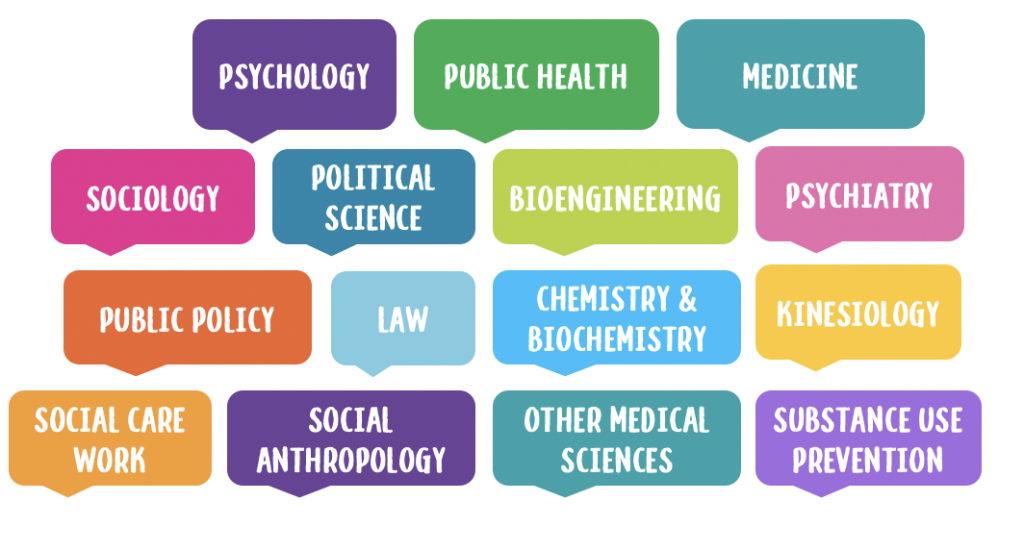 If you are thinking of applying to the programme, please keep in mind that the subjects listed do not mean that a person with a degree in any of them automatically meet the specific entry requirements. It is really important that you refer to the official site of the Master's Programme in Public Health Sciences to learn more about specific entry requirements.
Years of work experience
What greatly enriches the learning in the PHS programme are the work experiences that many of the students bring. As you can see below, over one-third of Epidemiology students have at least three years of full-time work experience. However, there are also plenty of students who haven't gained any full-time work experience yet (like myself).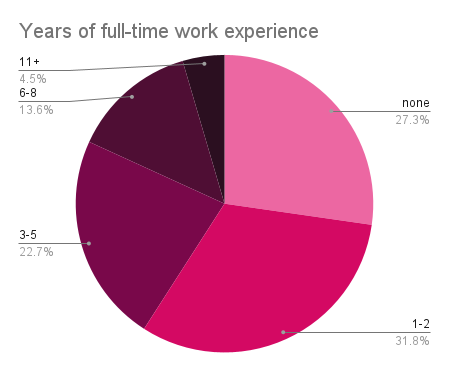 I have found this range of professional experience to greatly support learning both in the classroom and in group work. My peers who have a rich professional background tie in their experiences to help place the concepts we learn in a real-world context. Similarly, students who just completed their bachelor's degree support their peers by introducing them to helpful academic tools.
Future goals
Now that you know a bit about the background of the PHS – Epidemiology class of 2023, you might be wondering what their future will hold. When asked what their careers goals are after completing the master's programme, my peers answered the following: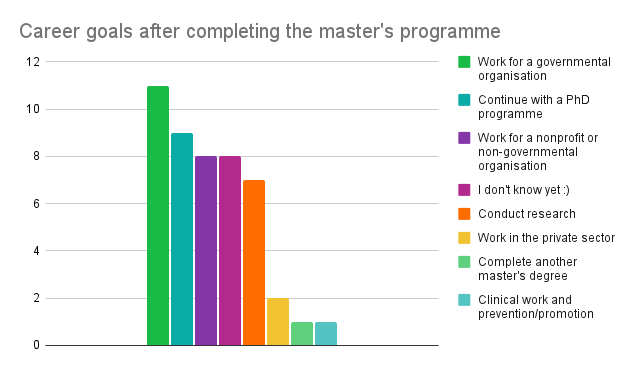 Ranging from working in the private sector to working for nonprofit organisations, I have no doubt that the students of the Epidemiology track have bright and exciting futures ahead of them!
---
I hope you enjoyed learning a bit about the wonderful Epidemiology students that make the public health programme so special! To learn more about the students in the Health Promotion and Prevention track, read this blog.
As always, if you have any questions, comments or blog requests, feel free to contact me at sarah.pechtl@stud.ki.se
– Sarah : )
Hej! My name is Sarah and I'm excited to share my experiences as a Public Health Sciences, Health Promotion and Prevention student with you! I grew up in Salzburg, Austria but completed my bachelor's degree in the United States where I studied nutrition and sociology. When I learned about KI's emphasis on collaboration and the diverse student cohort, I knew that KI is where I wanted to pursue my master's degree. In my free time, I love having "fika" with my peers, spending time outdoors, exploring Stockholm and––on colder days––knitting.