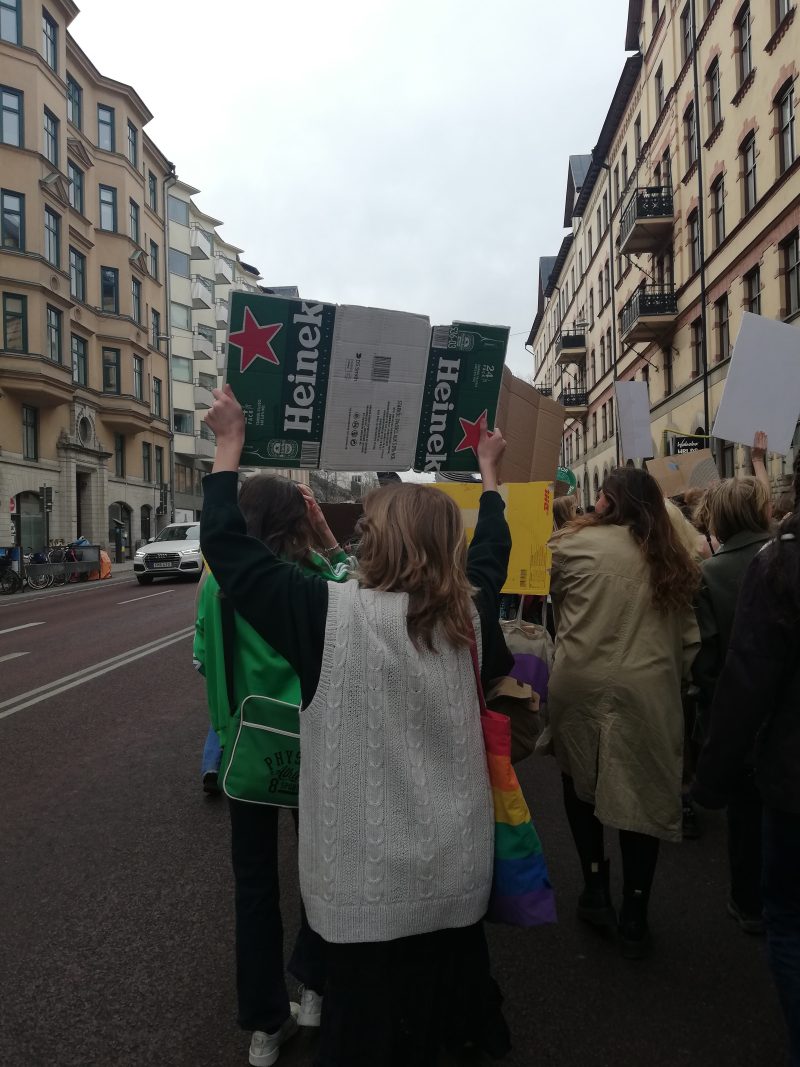 Joining a climate justice march with Greta Thunberg
Are you passionate about climate justice?
Are you relentless in your approach to calling our government leaders to action?
Are you the "Earth-friendly" advocate in your group of friends or social network?
If you answered YES to any (or all) of these questions, then this blog is for you!!!

Like me and many of my fellow friends and acquaintances, our generation is hyper aware of the catastrophic consequences of climate-change on our planet and on the future of human civilization. It can be daunting to think about the future as a young person in this socio-political environment, much less when thinking in global-ecosystems terms. There is a term to describe the hopelessness you may feel when faced with the unsurmountable task of protecting this planet we call home, while constantly being shut down or ridiculed as hysterical by our elected officials, many of them being incredibly short-sighted in their policies and impact. That term is called climate fatigue.
I am very passionate about these issues and I'm still not yet cynical to the point of believing that no one individual can make a difference. I become even more hopeful about our little power when I meet hundreds of other people like me, who share the same Earth-saving values and gather to protest against climate inaction. One such occasion to meet like-minded climate activists is at a Climate March here in Stockholm, organized by the Fridays For Future movement.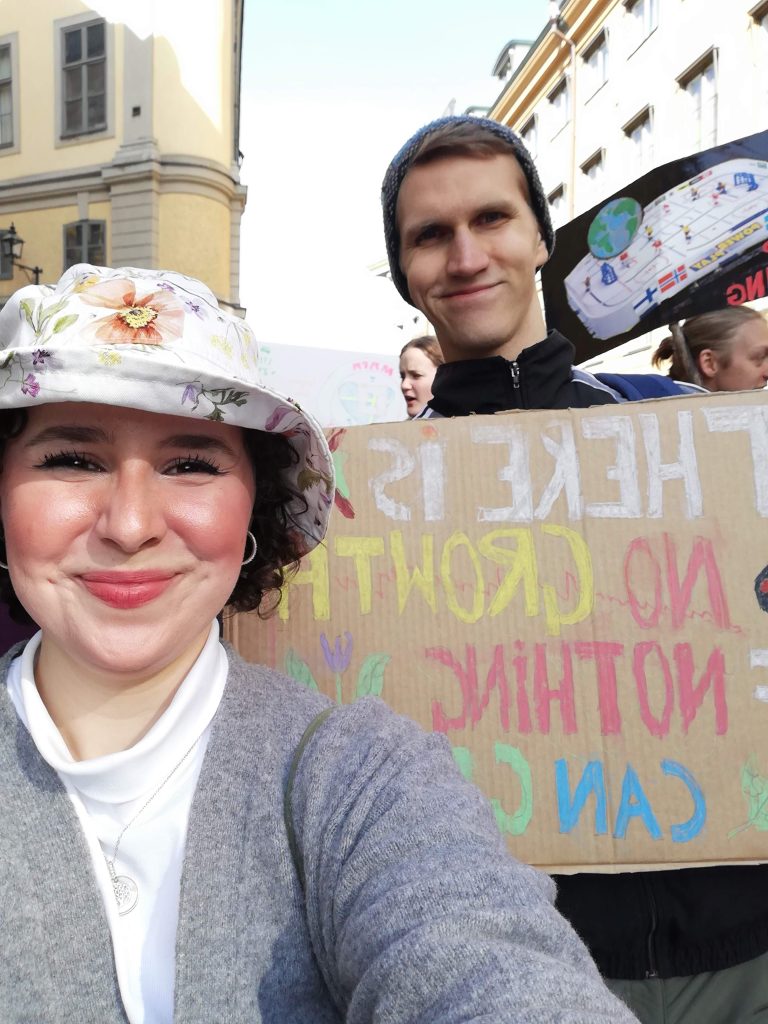 I attended a few marches over the past couple of months and I would like to share my experience with you all via this blog. This is my personal view on the organization, execution, and impact of marches such as the one I photographed below.
First, the marches always start at Mynttorget, a square that is right beside Parliament and which became famous thanks to Greta Thunberg, since she started to protest there back in 2018, when she was just 15-years-old. Back then, she was alone but now thousands stand next to her whenever she leads one of the marches through Stockholm's streets.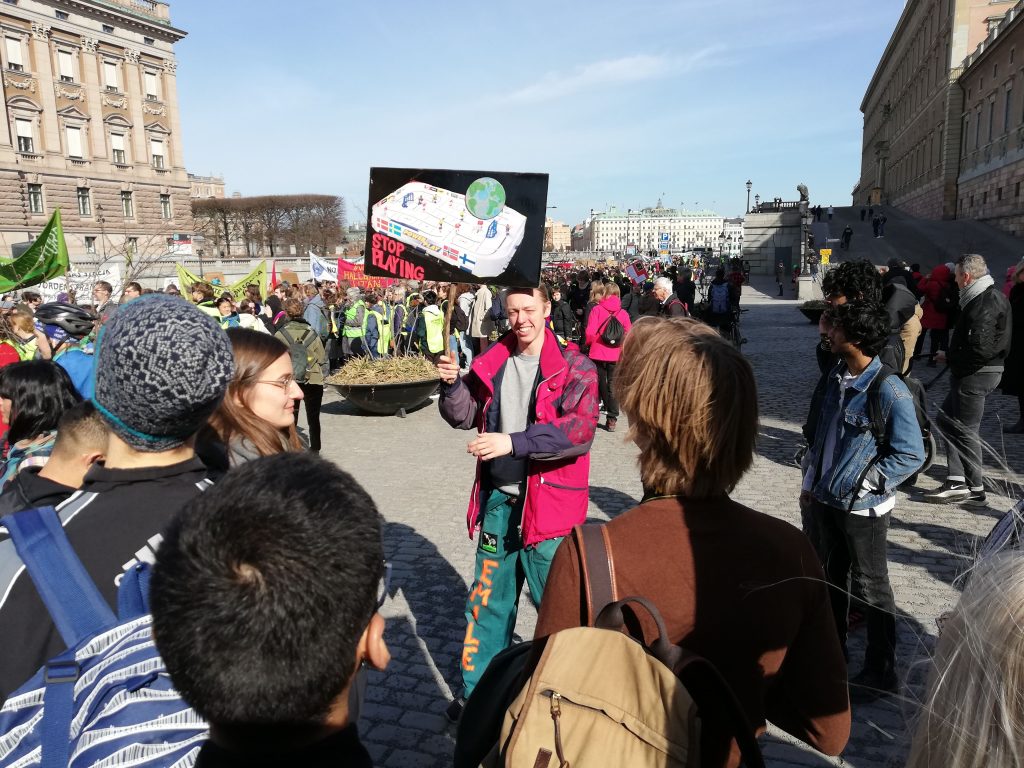 I attended the marches with a few of my friends from KTH's climate chapter association, Klimatstudenterna, and it was a blast to see all of the clever and witty cardboard posters made by students. I was really inspired by my friends to join this movement and I felt very hopeful seeing many young and old folks joining our group during the march.
The march usually finishes at Tantolunden park, near Hornstull station, and there we have one big dance party! It was overall a very fun and inspiring event and I highly recommend anyone who likes to get involved in this type of student activism to take part in a future march!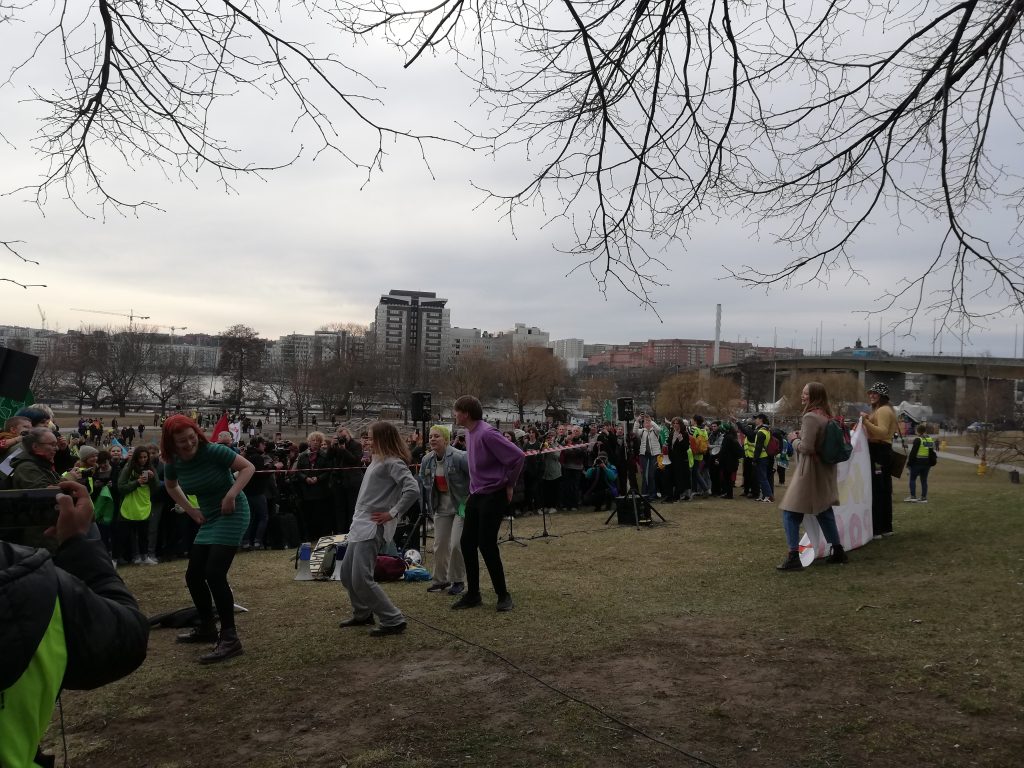 Hej! My name is Francisca. I come from the faraway land of the supreme maple syrup, aka Canada. I'm the blogger for the Master's Programme in Molecular Techniques in Life Science at Karolinska Institutet. I love to write about my experience as a student in my programme, a newcomer to Stockholm, and a rookie at life in general. In my free time, I enjoy playing tennis, making music, sketching the city's landscapes, and reading about anything and everything that interests me.