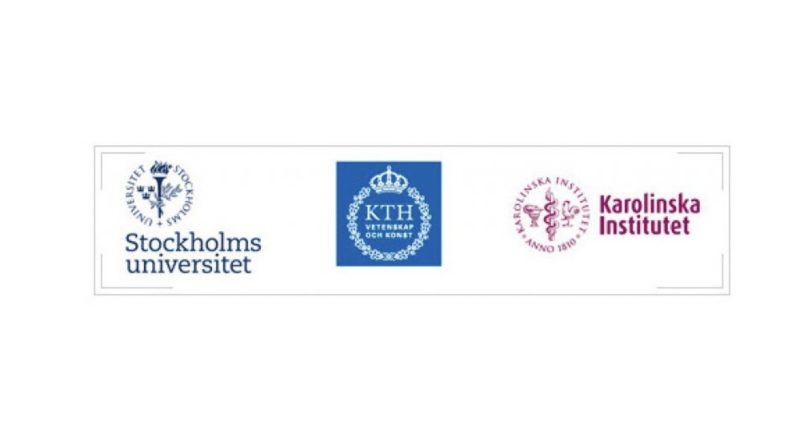 A guide for MSc. in Molecular Techniques in Life Science application
Hello everyone!
If you are about to apply for Master's programme in Molecular Techniques in Life Science (MTLS for short) and don't know what to do next, you are in the right place. First of all, don't worry; everything will be okay. In this blog, I will write about the things you might have missed while having millions of tabs open about the application period.
Let's start with a very important topic which is the structure of the MTLS Master's program. This program is a collaboration between Karolinska Institutet, Stockholm University and KTH Royal Institute of Technology. Every semester is allocated for one of them, and the last semester is for the thesis project. When you graduate, those three universities will be written in your diploma, and during your education, you will be considered as a student of three universities. That being said, there is one exception to this rule, KTH is the responsible university for the application process. If you check the websites of KI and SU, both will refer you to the KTH website about the application process, required documents etc. This does not mean that KI and SU are left out during the application and admissions, so you can ask questions about the program/application process/admissions to all universities.
If you have further questions about program structure etc., you can always e-mail me. I would be very happy to help because I know from the first hand it can get confusing sometimes 🙂
Now that you know about the program structure, let's move on to how to survive the application process.
Check MTLS program requirements
To apply for MTLS master's programme, you need to fulfill some criteria. You can check the requirements in here.
Start early
I know everyone says it, and it can be repetitive sometimes, but it is the most important thing. I know Sweden has a long and early application period between 17 October – 16 January (yes, it has already started!); however, believe me, time flies quickly. So, starting early without stressing about anything and taking your time is better.
Check which documents you need
Not only English Proficiency, but you are also asked to provide other documents like your transcripts etc., and depending on where you are it might take some time to prepare those documents. You can check the required documents on KTH's website.
One of the most important documents is the Summary Sheet. In this document, you will fill some information about your background but also write a short motivational text about why you want to study this program. In my humble opinion, don't rush while writing this text. Since you have a character limit, you have to explain yourself very well. Take your time, send it to your friends and family to check your grammer.
Scholarships
If you are a non-EU student, when you are admitted to the program, you have to pay a tuition fee. However, there are scholarships available to cover the tuition fee and sometimes even the living costs. Most of the time these scholarships are very competitive, but I would definitely encourage you to apply since it would be very helpful for your finances.
For the MTLS program, you can apply for KTH Scholarship which covers the tuition fee. Make sure to check the application period, so that you don't miss the deadline.
Another scholarship you can go for is Swedish Institute Scholarship for Global Professionals, this scholarship covers more than the tuition fee and you can check their website about what is included in the scholarship. An important side note is that you need have citizenship from the eligible countries to apply for this scholarship. If your citizenship is on that list, I would highly encourage you to apply.
Application fee
In Sweden, you apply the master's program through University Admissions. While submitting your application, you also need to pay an application fee in some cases. You can check if you need to pay an application fee from here. Paying the fee is very important, since your application will not be processed without the payment. The dealine for aplication fee is 1 February.
One last thing, during the application period there are lots of webinars that can be very usefull. You can check the upcoming webinars offered by Karolinska Institutet, here. Additionally, during the application period Study in Sweden offers very usefull webinars, you can check their YouTube channel.
If you have any questions, don't hesitate to reach me via e-mail.
See you in the next blog!

My name is Yağmur, and I am from Turkey. I am a student on the Master's Programme in Molecular Techniques in Life Science. Living in Sweden and studying at KI started as a dream, yet here I am (my life motto "everything is possible" still holds until further notice). In my free time, I like watching movies and listening to music from all around the world. I enjoy sharing my experiences in life. So, if everyone is ready, welcome to my blog and let's begin the journey…