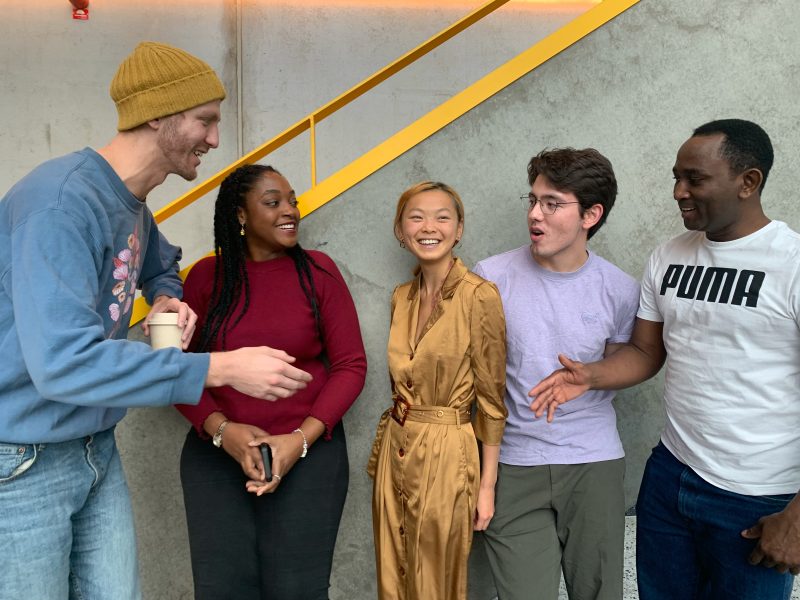 Voices from around the world at KI
Countries mentioned in this blog: Trinidad and Tobago, St. Lucia, Thailand, Brasil, and Turkey.
Hi guys! So, you already know me, Zaynab, from the Master's in Global Health who is from Trinidad and Tobago. I come from a very small country in the Caribbean, bordered by the Atlantic. Trinbagonians are known for being very global, so when I applied to KI I thought that there must have been someone else from my country who would have attended previously. But if they did, they never wrote any blogs so I was never able to find them.
That made me think, maybe there is one of you out there who wants to apply to KI, but would like some personal insight from someone from your own country. Karolinska Institutet is extremely global, and I believe the Global Health class is even more so. So, I took it upon myself to write a blog featuring some (not all) of the students from countries that are present at KI. There are many! However, I am new here, so my network is still quite small. I decided to begin with some people that I know… but just because your country isn't represented here, it does not mean that someone from your country is not attending KI at all. 🙂
---
St. Lucia: Kelma MMSc. Global Health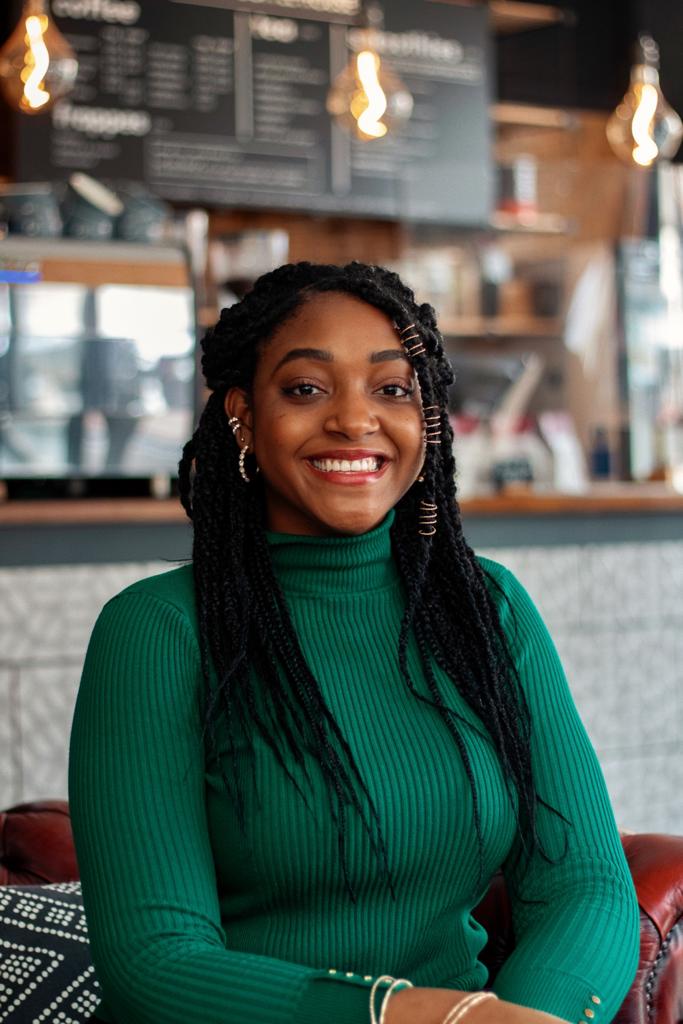 1.) What is your name?
Kelma
2.) Where are you from?
Saint Lucia
3.) What do you like about KI so far?
I love the way my course is structured!! Being able to focus on one module at a time rather than having to juggle many different ones really helps me to focus and gain a more in depth and thorough understanding of the topics covered. My professors encourage open communication and their teaching styles foster really comfortable environments to learn in. I love how small the class sizes are as well because it makes everything feel more engaging and hands on.
4.) Why should people from your country apply to KI?
It's an amazing opportunity!! One of the main reasons I wanted to come KI is because the university's vision of inclusion and health for all is beautiful. This is a welcoming environment of diverse students and staff. It's large enough to constantly learn new things from people from a variety of different cultures but also small enough to provide a close knit community. This city is also so fascinating and Sweden as a whole is quite open minded and progressive.
5.) Advice to anyone who wants to apply to KI.
Make sure to speak about what sets you apart from other students when you're writing your application. These programs receive so many applicants around the world but there aren't many Caribbean students here. I would really recommend using that to your advantage because we have so many different perspectives and experiences that can be really valuable for this institution.
6.) Anything else extra that you'd like to say?
I know coming all the way here is a huge leap of faith but you should still take it!! I am loving my experience here and you will fit right into the university's culturally rich community. I would honestly recommend anyone to apply. There are also funding and scholarship opportunities here that you could look into to make this experience more affordable. If you have any questions relating to your eligibility, don't hesitate to send the programme an email- they will be very happy to answer any questions you have. Good luckkkk!!!
---
Thailand: Jane, MMSc. Global Health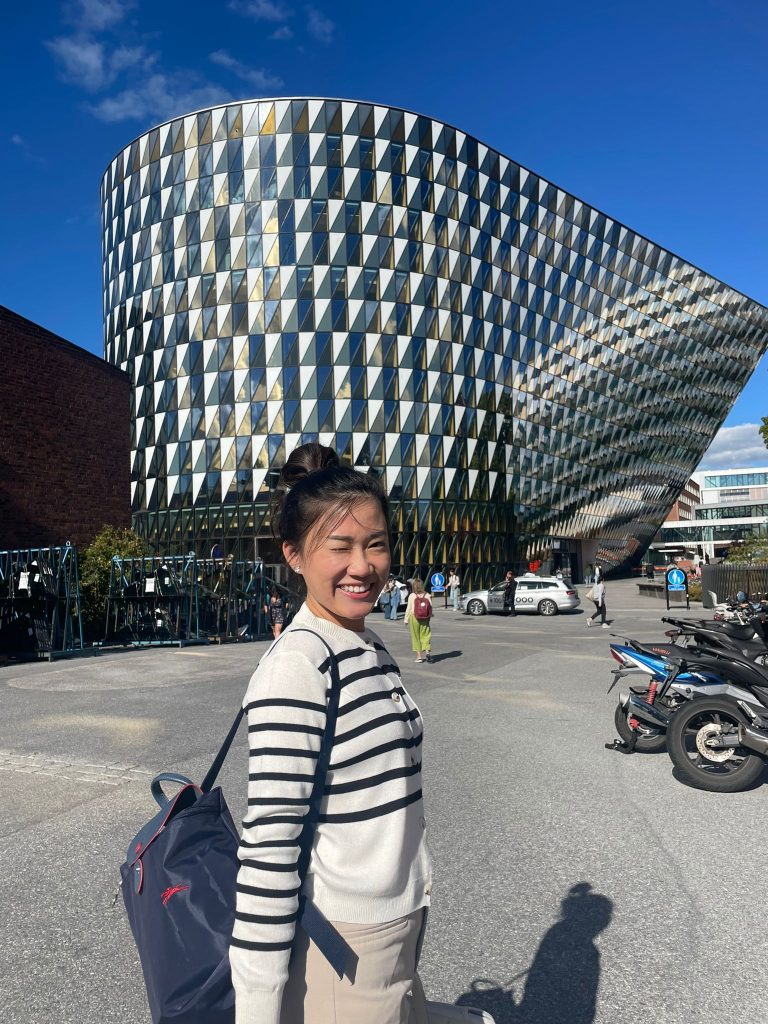 1.) What is your name?
Chawisar Janekrongtham (Jane)
Doctor and field epidemiologist, the Department of Disease Control, Thailand
2.) Where are you from?
Bangkok, Thailand
3.) What do you like about KI so far?
Before I came, the reasons that I chose KI is because of its reputation in research as well as its learning and living atmosphere, which can obviously be seen it is different from other countries. It is even better than I expected. I fell in love with KI since the first day when the President, Ole Petter Ottersen gave a welcome speech to all new master's students that he asked us to be curious and engage because the reputation of KI came from all people around the world that bring their perspectives to improve health for all. My colleagues are from all over the world, they are indeed wonderful. I have learned a lot from their contribution in the class and lots of group work. Teaching technique and outcomes' evaluation is difference. Each course will end up with exam (mostly take-home and open book) and no other courses in parallel, as well as Swedish, takes a break seriously in every 45 mins. All that I just mentioned, I find the most effective learning experience I have ever had. In addition, It is an excellent place to practice work-life balance or "Lagom" lifestyle.
5.) Advice to anyone who wants to apply to KI.
– All information you need for a successful application is on KI's social media. Stay tuned and join us.
– The Swedish admission system is unique and will be announced the result in April, making it difficult for Thais who need the offer earlier to apply for scholarships. However, Thais and all non-EU citizens are eligible for KI scholarships, so you can click in the box to apply without additional documents.
– Not suitable for people who need a part-time job because you need to be certified in Swedish language to apply for the job.**
– If anyone is scared of the darkness and loneliness, please be considered and be prepared. However, living in student housing and joining the student activities could make winter fun.
6.) Anything else extra that you'd like to say?
Global health is a 9 month-program; the thesis is half of all credits.
---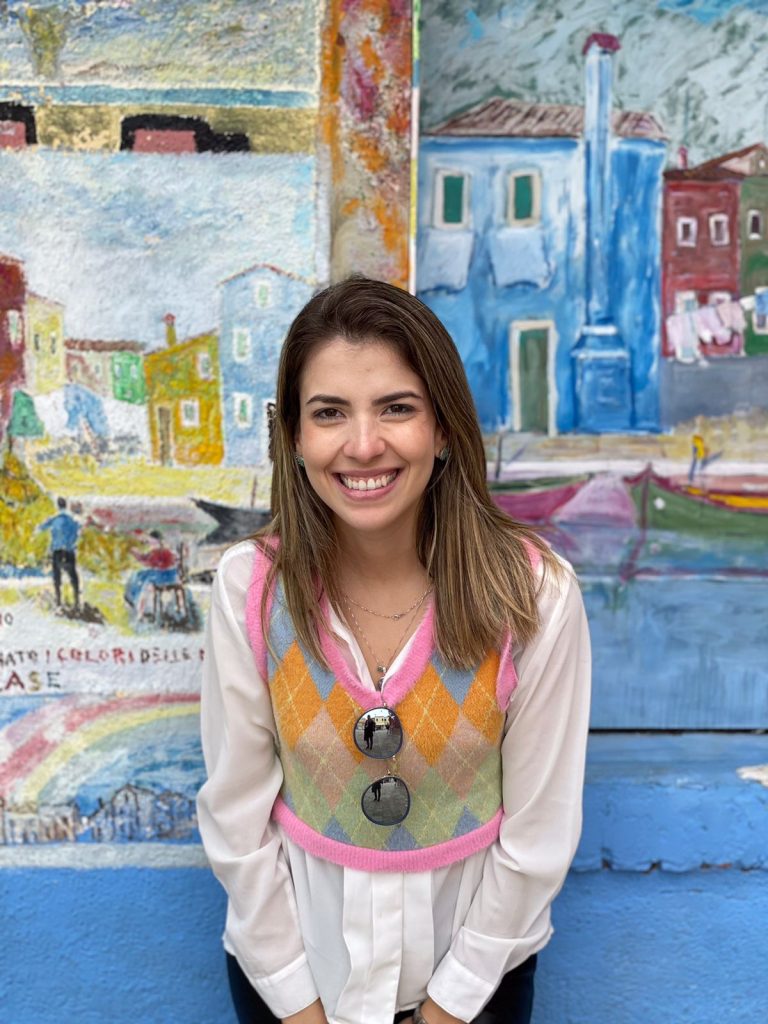 Brazil: Bruna, MMSc. Global Health
1.) What is your name?
Bruna Holanda
2.) Where are you from?
Brazil
3.) What do you like about KI so far?
I think KI is a global University with Swedish culture but with a worldwide goal. There are plenty of opportunities to learn, study, and get more expertise. My course at KI is Global Health, which I think is exciting, with topics that I've never studied in my background as a doctor, good professors, and a pleasant environment.
4.) Why should people from your country apply to KI?
I believe that KI brings an excellent opportunity for growth, especially as a professional, but it also brings a new cultural perspective that adds to anyone – knowing new cultures is always growth. It presents many forms of research, is related to one of the best hospitals in Stockholm and brings broad and very specific knowledge. KI provides a good welcome, answers all your doubts, and brings benefits in sports and job advice.
5.) Advice to anyone who wants to apply to KI.
Do not hesitate, just apply for it! Prepare yourself, gather as many documents as possible, cheer up, be confident and come! You will not regret it. You can contact me with any questions about the necessary documents.
6.) Anything extra that you'd like to say?
No.
---
Turkey: Yağmur, MSc. Molecular Techniques in Life Science
Yağmur is an amazing blogger on the Digital Ambassadors team. To read her blogs click here.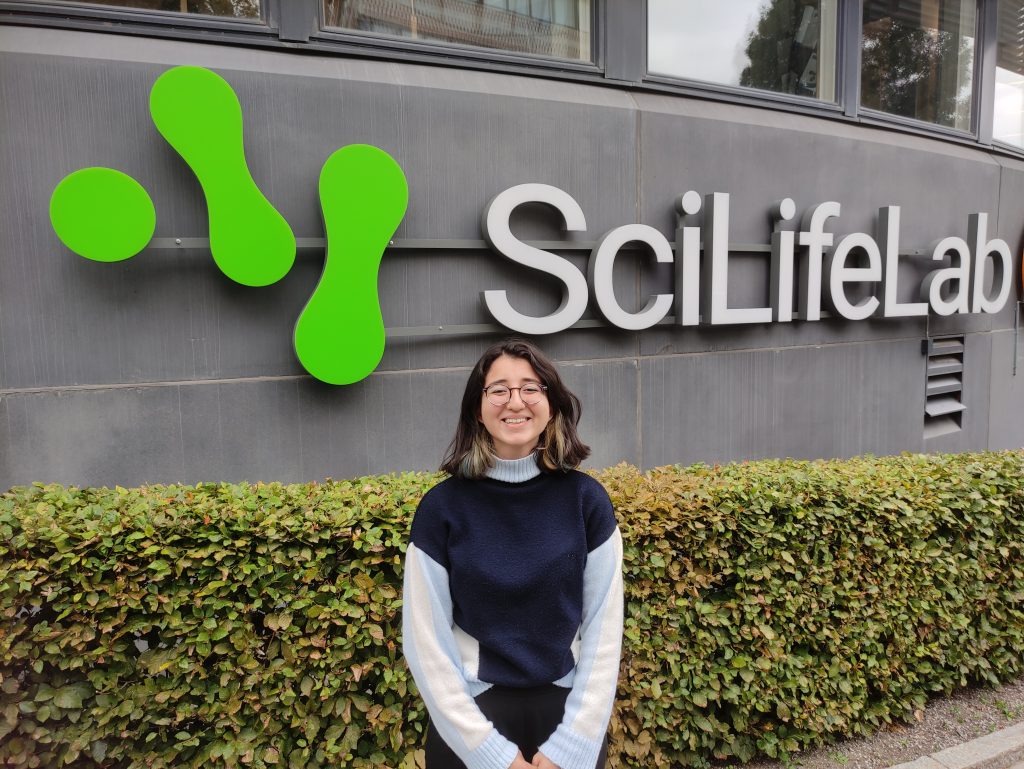 1.) What is your name?
My name is Yağmur
2.) Where are you from?
I am from Turkey.
3.) What do you like about KI so far?
I really like how motivated everyone is at KI and everyone tries their best to contribute to the academic research at every level.
4.) Why should people from your country apply to KI?
KI has a lot of diverse research groups, and I believe most universities in Turkey lack this diversity. They could truly find their research of interest in here and improve themselves more with the resources that KI has. That is why during their application they should also consider KI.

5.) Advice to anyone who wants to apply to KI.
Be yourself while applying, I believe there are a lot of very well-educated bachelor's students and newly graduates in Turkey, so don't let KI's high ranking intimidate you before/during application process. You have the education and background that fits to here.
6.)Anything else extra that you'd like to say?
For students who wants to be future scientists, my best advice would be if you want to be a well-rounded scientists, going abroad and gaining new perspectives and expanding your vision is a must. This can be at master's level, PhD or even post-doc, but try to do your best to get the best education/life experience in your life.
---
** While it is difficult to find a part-time job in Sweden without Swedish language ability it is not completely impossible and some students have been able to find part-time jobs. These cases are however, very rare.
NB: The interviews were typed here verbatim so as not to lose the essence of what was being said by the interviewees. These statements reflect their personal views and are not the views of KI as an institution.
Hi, my name is Zaynab and I am from Trinidad and Tobago, a country in the Caribbean. I am currently studying a Master's in Global Health here at KI and am a blogger for the DA team. I look forward to sharing my experiences at KI and I also hope to expose students from the Caribbean to university life here in Sweden.