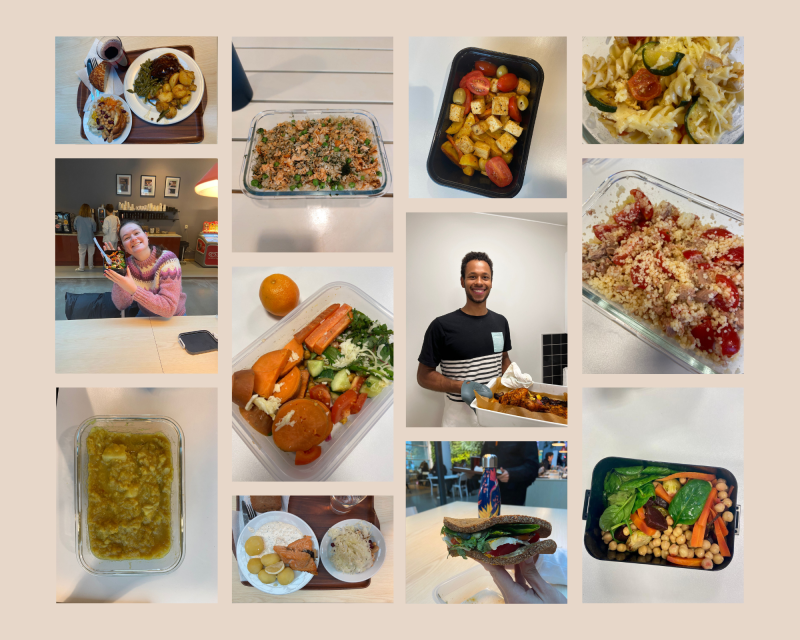 What does a Nutrition Science student eat for lunch and how much does it cost?
One of my biggest fears before coming to Sweden was the prices. But I was not the only one, many students are wondering the same. Questions like "How much is the living cost?" or "How will I manage the expenses here?" are typical. Obviously, after housing your daily living expense are largely dependent on your food expenses. Many things influence what we eat each day as a student. You usually live on a budget and don't necessarily have lots of time to prepare an extravagant meal. Additionally, in this course, we often discuss the necessary components of meals and what is considered a healthy diet. So how do students specifically in Nutrition Science eat affordably, practically, and nutritious?
Preparation is key!
One of the most critical aspects of balanced and healthy eating is preparation. If you plan ahead what you are going to eat it is easier to make healthy food choices. You are not relying on willpower but you create an environment that fits your goals. Trust me, I am the first to buy everything I see in the grocery store because I am hungry.
In between classes we usually sit together for lunch. One of the most exciting aspects for me is to see what everyone brings because everyone has different preferences and cultures. Here have a look at what students in our class ate and how much it cost approximately!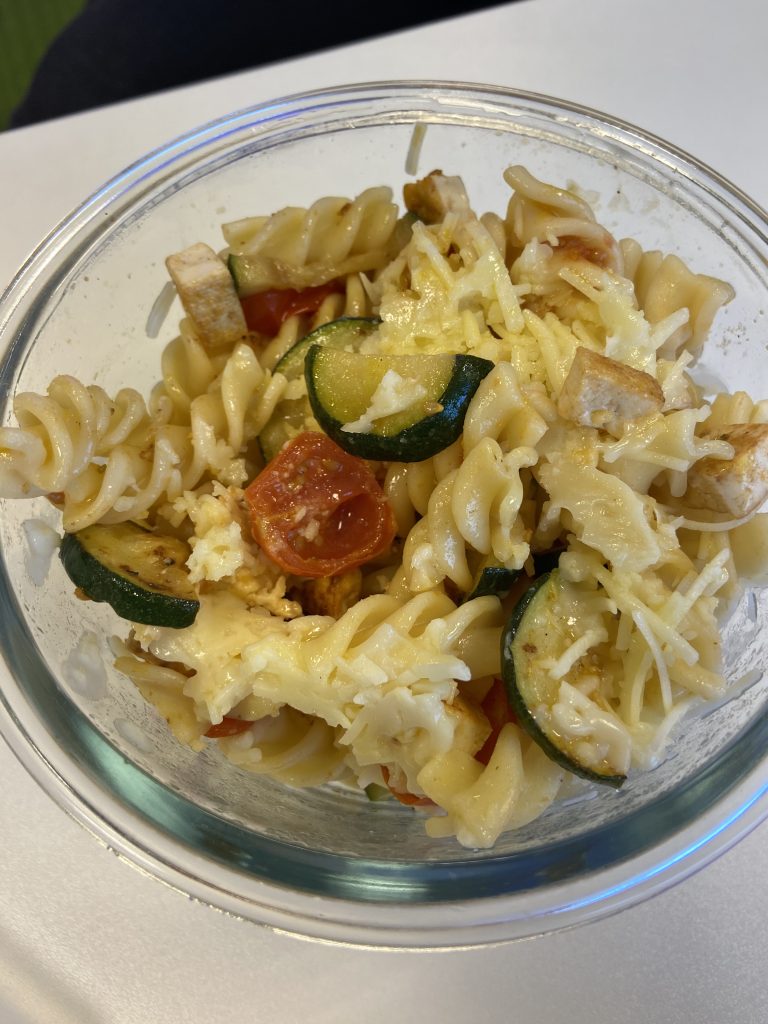 For instance, my classmate prepared a pasta salad with zucchini, tomatoes, and tofu. The price of the ingredients used for the meal is roughly 35 SEK around and everything can be prepared quite quickly and used for the next day. Other examples are couscous, quinoa or rice salads, which you can easily mix with tuna or salmon and add any vegetable you like. In this case, we mixed the tuna with tomatoes (40SEK) and salmon with peas and parsley (60SEK). If you don't feel like cooking, a sandwich with tasty toppings can also do the work.
Help of the University
On some days even with the best intentions, you don't manage to prepare. But don't worry the University can help you out. In the buildings, you have plenty of options to buy lunch for a reasonable price and fit your preferences. Here, the menu of the day in the cafeteria cost 100 SEK and it includes a salad on the side plus coffee. However, you can also find other options on campus such as this salad for 89 SEK.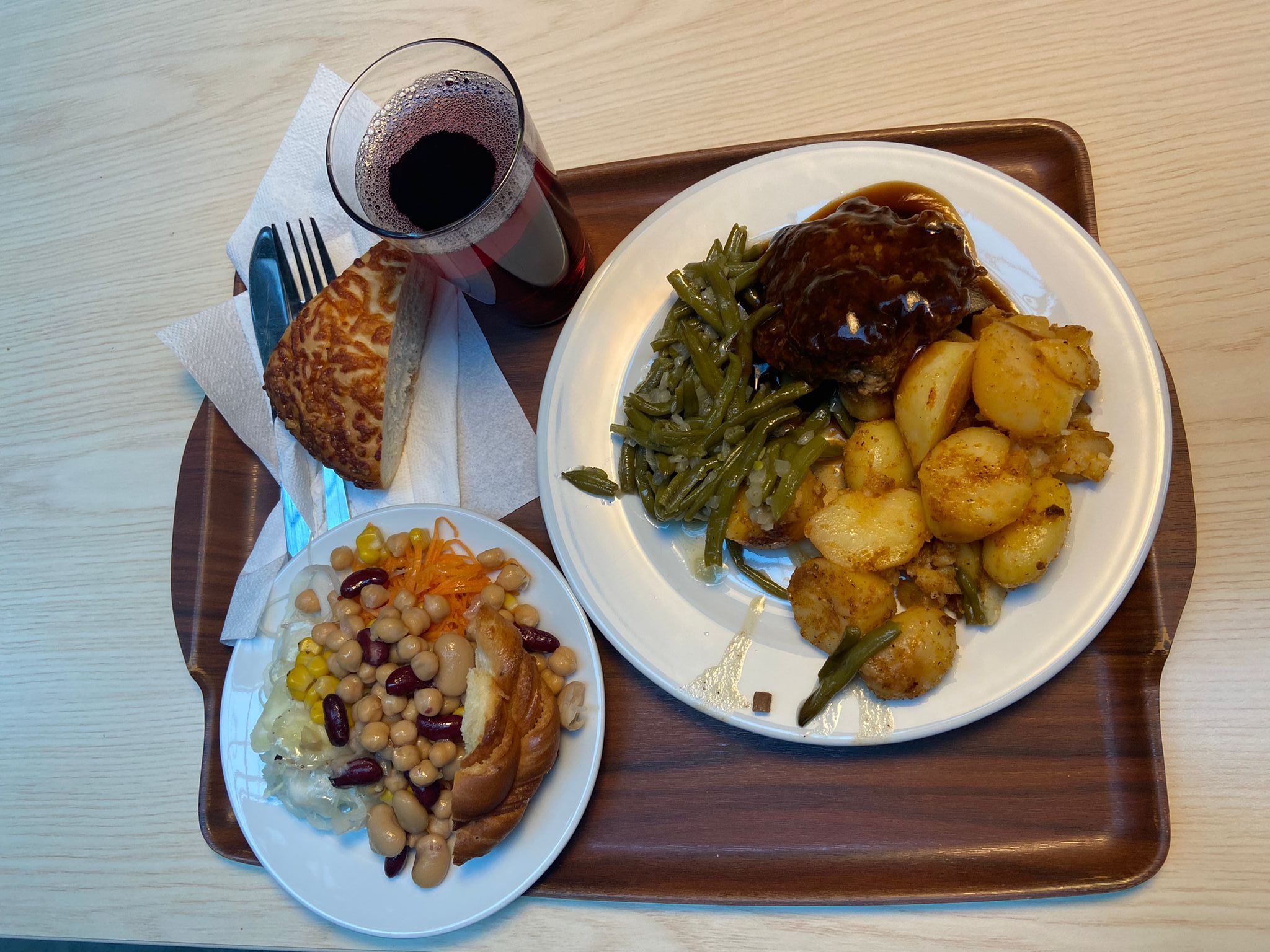 ---
After spending a couple of months in Stockholm I realized life here is not as expensive as I expected. Not that it is cheap but you will find your way. If you adjust to what is grown here you can help the planet and your wallet. For some more information check out this video about how much a student spent in 1 month studying at KI!
I hope this blog gave you a bit of insight into our meals and also some inspiration for budget-friendly nutritious lunch ideas. If you have any questions or feedback feel free to comment down below or contact me through my profile!
-Tade

I am Tade. I am Nigerian/German and the blogger for the Master's Programme in Nutrition Science. Before KI, I was studying in the Netherlands. My whole life I was interested in food and sports, and that is why I decided to study nutrition. When I learned about KIs group-focused teaching and the international environment I knew where I wanted to go. When I am not exploring or trying different foods I am playing basketball in Solna. If you are ever up for the challenge, you know where to find me!