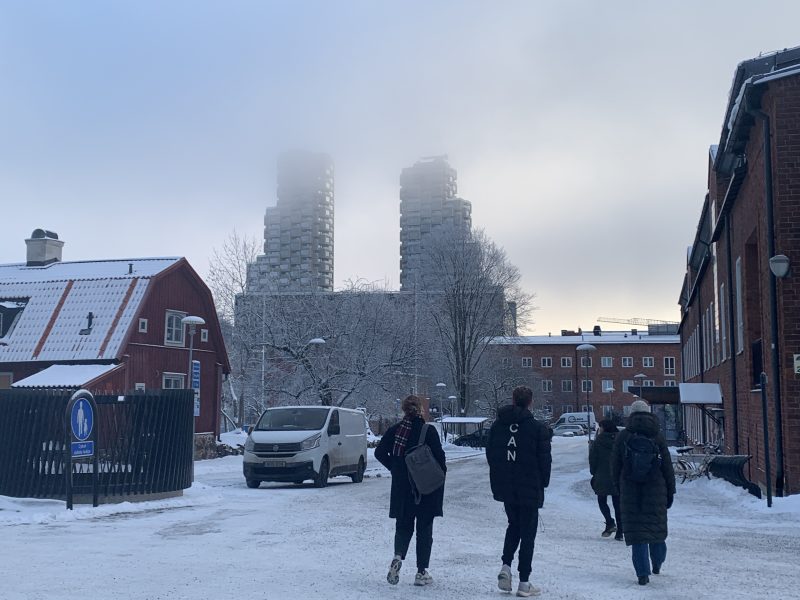 Why winter should not stop you from coming to KI
Scandinavian winters are a big deal. We have all heard the stories of there being a ton of snow, no sunlight and people taking ice baths so that they would not freeze all winter. I also know that it is one of the deterrents to people from warmer/less snowy countries when they consider studying in Sweden. However, before you look somewhere else, let me tell you why winters in Sweden is exactly why you should come to the Karolinska Institutet.
Classrooms are warm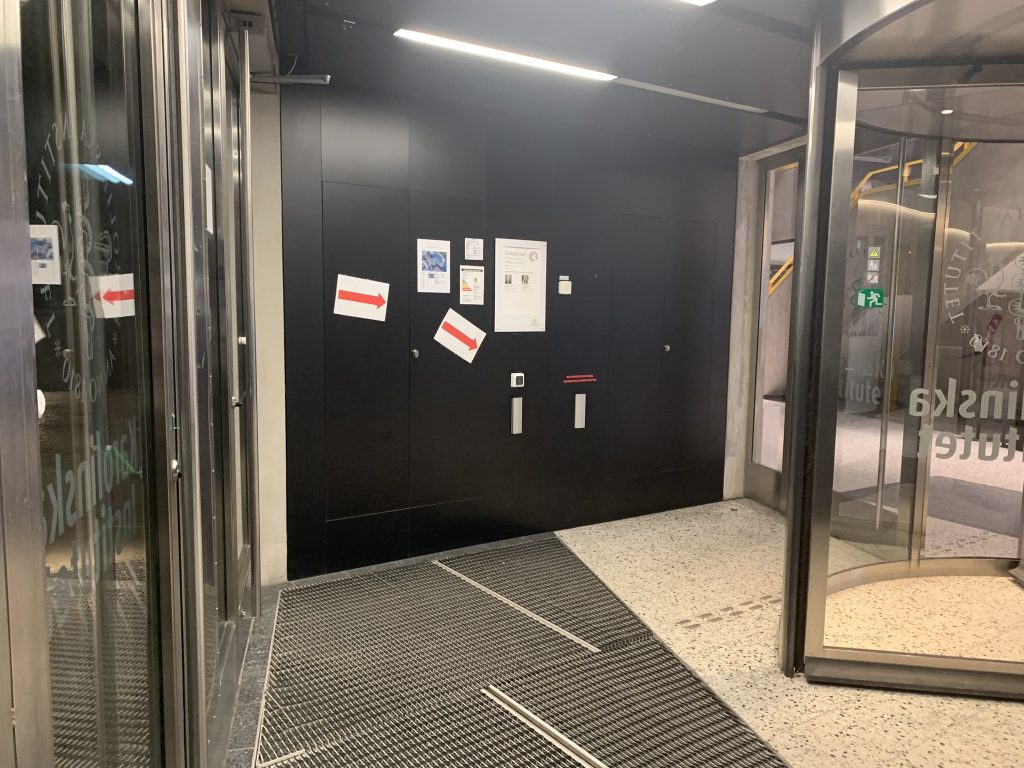 This is the biggest one so I should get this out there. The entire building in KI is heated, and not just heated! Well heated. Let me explain. I have lived in places where winters were much milder than in Sweden. However, because of how expensive heating can be, most schools usually turn down the heating to an acceptable level and we pretty much wore our sweaters indoors to keep warm. KI does no such thing. You won't have to sit in a classroom unable to pay attention all because you are slowly turning into a popsicle. The Global Health building even has double doors to keep the cold out guys, it cannot get better than that!
Guaranteed snow
My motto in life is:
"What is the point of the place being freezing cold, if it isn't even pretty?"

Zaynab Nakhid, 2023.
Guys! Like why move to a cold country where there isn't even any snow? Or there is one day of flurries and the nothing? I won't name names but I bet you have applied to a few of those universities in countries where the winter's are slightly milder, and there is no snow. Picture this, you will have to trudge to class anyway, in a heavy jacket, with grey skies and everything is wet and slushy. Compared to Sweden, where the place is picturesque because of the wonderful blanket of snow.
Also, KI is beautiful in the snow! Just look at this picture I took, who does not want to go to university there?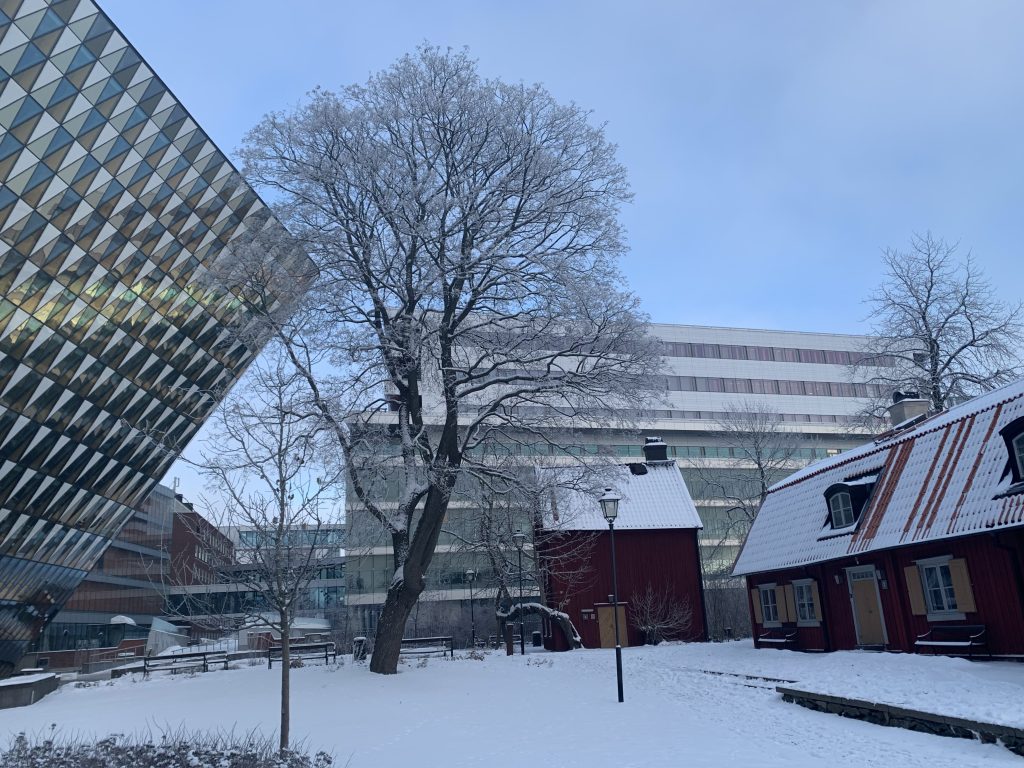 Café's and Fika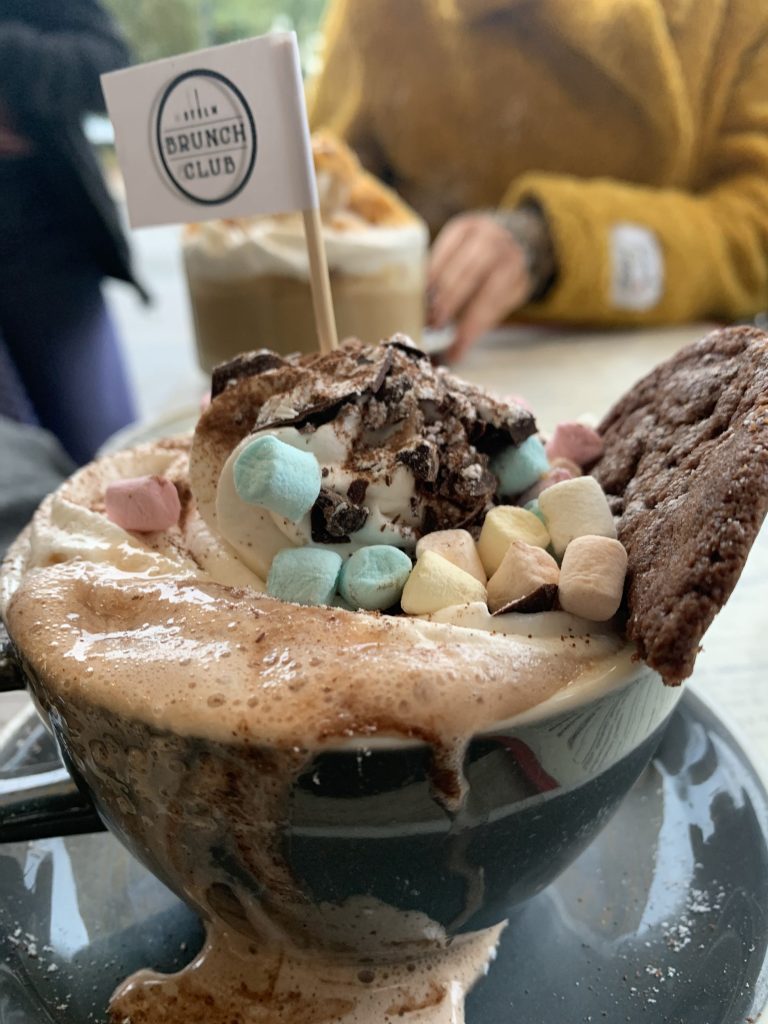 There is a café on almost every block in Stockholm. So you are never far from hot chocolate, coffee or tea. Even if the place is cold outside there is always a warm beverage or place for you to duck into so that you can face the cold. Also, the Fika's on campus are always served with hot tea or coffee so you are covered on that front too.
Underground transport and shopping areas
Most of the metro stations are underground in Sweden which means that you can transfer lines while being completely covered. Best of all, a ton of these stations have grocery stores, pharmacies and coffee houses close to them so you can get everything done without having to walk outside in the cold.
Winter fashion
Okay this is more of a suggestion than a positive aspect about winter. I realised that people here tend to layer their clothing really well. Some start off with a layer of thermal wear. Then regular clothes like your jeans/sweat pants/chinos and your T-shirt/blouse/sweatshirt and then a nice sweater/hoodie on top. Throw on your winter jacket and winter boots on top of that and you're good to go. Also, most of these items can be bought in the first 2 weeks when you get to Sweden so there is no need to carry bulky winter items with you on the plane.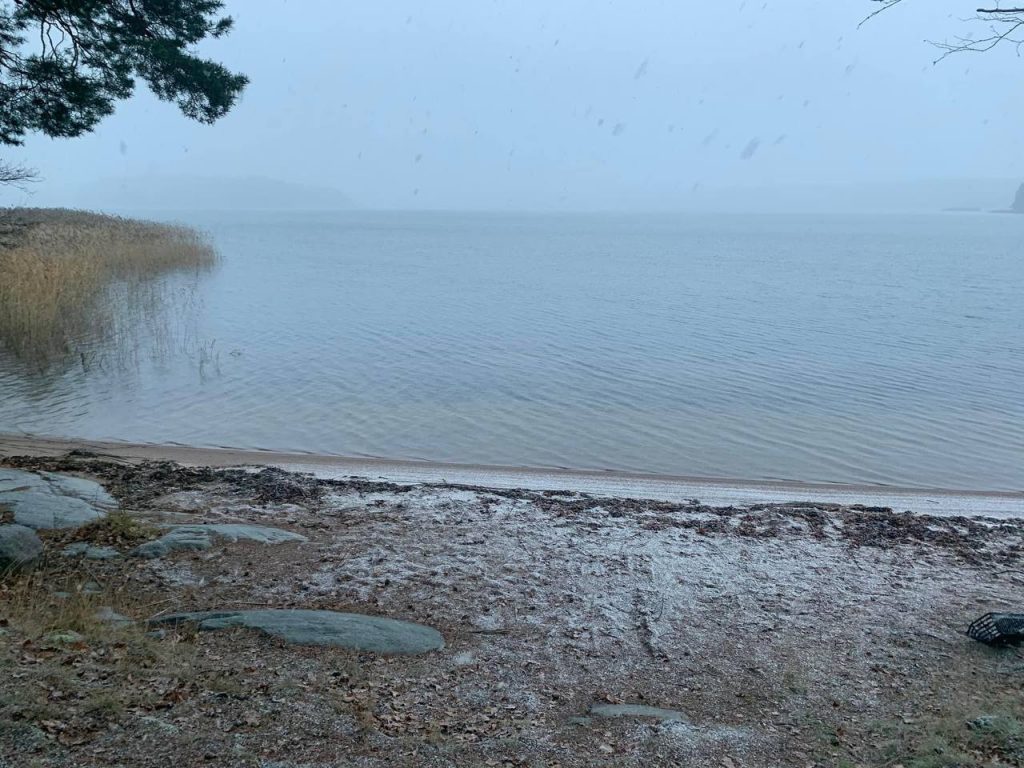 Ice baths
If you are an adventurous person, the Global Health class of 2023, went on a cabin trip near a lake where most of the class took ice-baths. This ritual of running from the sauna and then jumping into the cold lake is said to boost your health. I did not partake in this health endeavour, however everyone seemed to be laughing and happy as they braved the lake's ice cold water. These are amazing experiences to cherish which I can guarantee that you will get in KI.
If this list did not convince you that winters in Sweden are the best then check out this blog by DA Karolina who had a wonderful Christmas in Sweden. If this is still not enough to convince you then here is a blog by DA Naomi on how to deal with winters in Sweden.
Hi, my name is Zaynab and I am from Trinidad and Tobago, a country in the Caribbean. I am currently studying a Master's in Global Health here at KI and am a blogger for the DA team. I look forward to sharing my experiences at KI and I also hope to expose students from the Caribbean to university life here in Sweden.