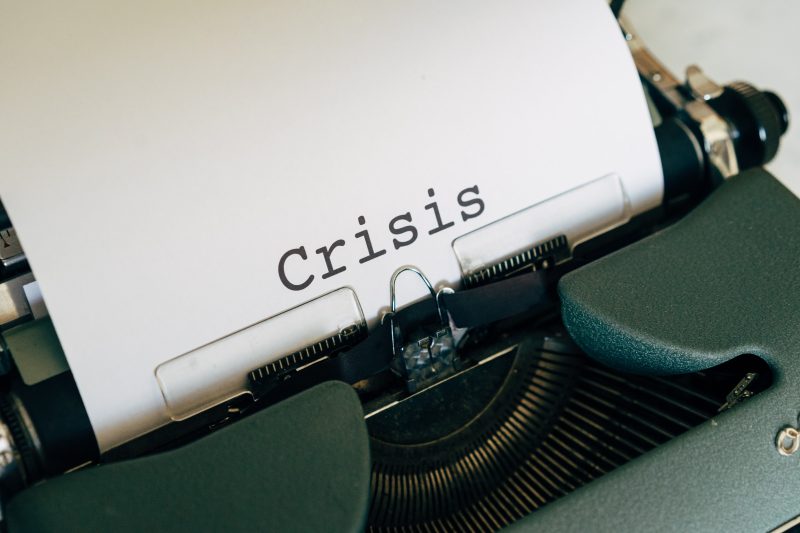 What to do in the case of a crisis?
As an international student, studying in a foreign country can be both exciting and challenging. As a prospective student or as a current student at the Karolinska Institutet, it's important to be aware of what to do in case of a crisis.
What is a crisis? Cambridge Dictionary defines it as:
a time of great disagreement, confusion, or suffering
A crisis can be related to your mental health, or it can be related to something outside of your control, like war, earthquakes, fires, and other natural disasters. Whatever the cause of it is, as an international community, we should understand this word more and create an action plan in the case of a crisis. I started to understand the meaning of this word much more when multiple earthquakes hit my home country. This is why I wanted to write this blog so that you, as future KI students or current students, will maybe deal with your crisis better than I did.
As an international student, it can be scary to think about natural disasters or sudden death happening back home. But please know that you're not alone, and there are resources available to help you through any crisis.
1) Keep calm
In case of a crisis, the most important thing that you can do for yourself and for your loved ones it to stay calm and try to gather as much information as possible about the situation. You can look out for official announcements and check reliable social media accounts. As misinformation on the internet is very common, it is important to spread knowledge from reliable resources.
2) Contact Your Family and Friends
It's natural to feel worried about your loved ones back home during a crisis, so make sure to contact your family and friends. As telephone lines will be mostly occupied, try to reach them with internet-based apps.
3) Stay Connected
Keep in touch with your family and friends back home, but also connect with other international students at KI. Remember that you are not alone in this. Even though you will be far and feel like you cannot help, being surrounded by your friends at KI will help you a lot. If the crisis is happening in your home country, you can organise fundraisers with your friends or reach out to NGOs to ask how to help. In addition, you and your friends might come up with other solutions about how to manage the crisis.
4) Seek Help
Coping with a crisis can be challenging, and it's important to seek help if you're feeling overwhelmed. You can contact KI's Student Health Center and book an individual consultation for advice and support. Your mental health is very important during these times, so do not hesitate to reach out.
---
I hope this blog will help you if you ever had to go through difficult times. Remember that you're not alone in a crisis, and it is completely understandable to feel fear, sadness, and anxiety.
See you in the next blog!

My name is Yağmur, and I am from Turkey. I am a student on the Master's Programme in Molecular Techniques in Life Science. Living in Sweden and studying at KI started as a dream, yet here I am (my life motto "everything is possible" still holds until further notice). In my free time, I like watching movies and listening to music from all around the world. I enjoy sharing my experiences in life. So, if everyone is ready, welcome to my blog and let's begin the journey…