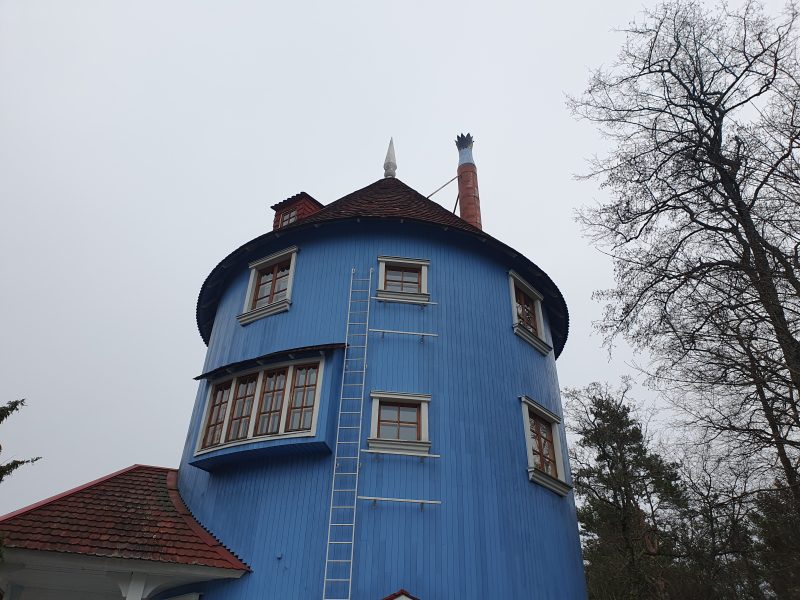 A weekend trip across the Baltic sea to Turku
Are you bored of tourist traps and would prefer to visit some of the less-known places in Scandinavia during your time at KI? Don't want to miss any classes, but still travel to a new country for the weekend? Then here's a recommendation for you – go and check out Turku!
Turku, or Åbo in Swedish, is a city on the southwest coast of Finland. It's also considered the oldest city in Finland, although unfortunately not a lot of the historic architecture has remained. But there are of course a few exceptions to this. One of these is the old Turku cathedral, which is the only medieval basilica in Finland. It stands just next to the river Aura that flows through the city. Another historic area in Turku is Luostarinmäki, which has been turned into an open air museum. There you can discover what the city looked like before the Great Fire of 1827, when most of the city's wooden buildings were lost.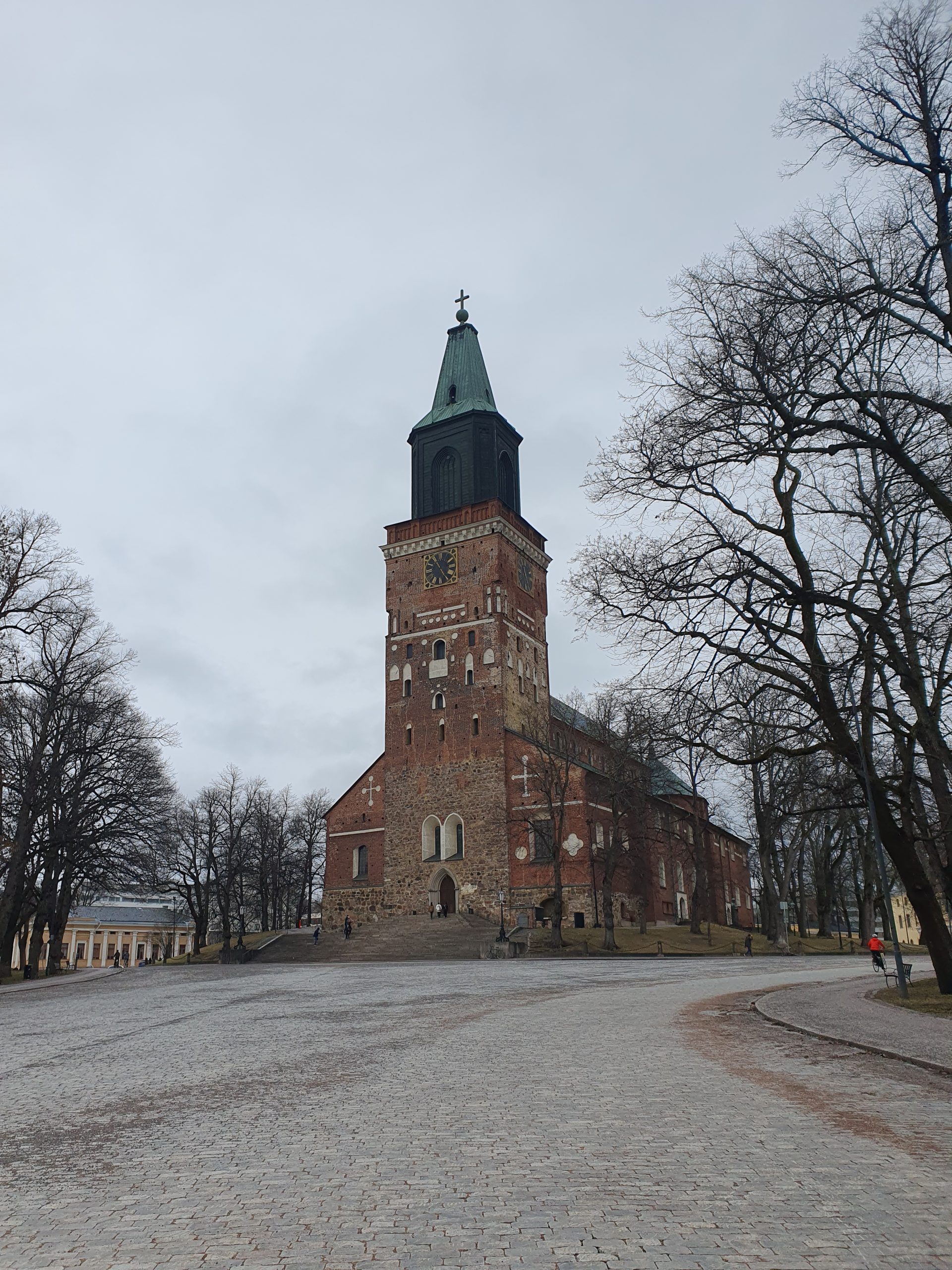 How to get to Turku?
If you're in a hurry, then you could look into flights, but I highly suggest to travel with the ferry. This is for a couple of reasons: 1) it's a fun trip as there's lots to do on the boat 2) it's quite similar in terms of prices, 3) there are more than two ferries (morning and evening options) almost every day, so you can pick if you want to enjoy the views or more of the nightlife. Once the ferry arrives to the port, the city center is just a 15-20 minute bus ride away.
Moominworld!
My number one recommendation is to visit Moominworld! For those of you who might not have grown up with Moomins, they are characters in a world-famous series of novels by a Finnish writer and illustrator Tove Jansson. I myself grew up watching an animated TV series all about the Moomin family and their friends, so for me, this visit was very much a nostalgic walk down the memory lane!
The Moominworld is located on an island just a short bus ride away from Turku! To get to the theme park, you'd travel to Naantali, which is a very cute little seaside town. From there you can just walk across a bridge to the actual park. The only thing that I would've changed is that I would've preferred to see it in the summer when all the shops and cafes are open. Although, if you're looking to save some money, then during the "off-season" the park should be open to visitors free of charge.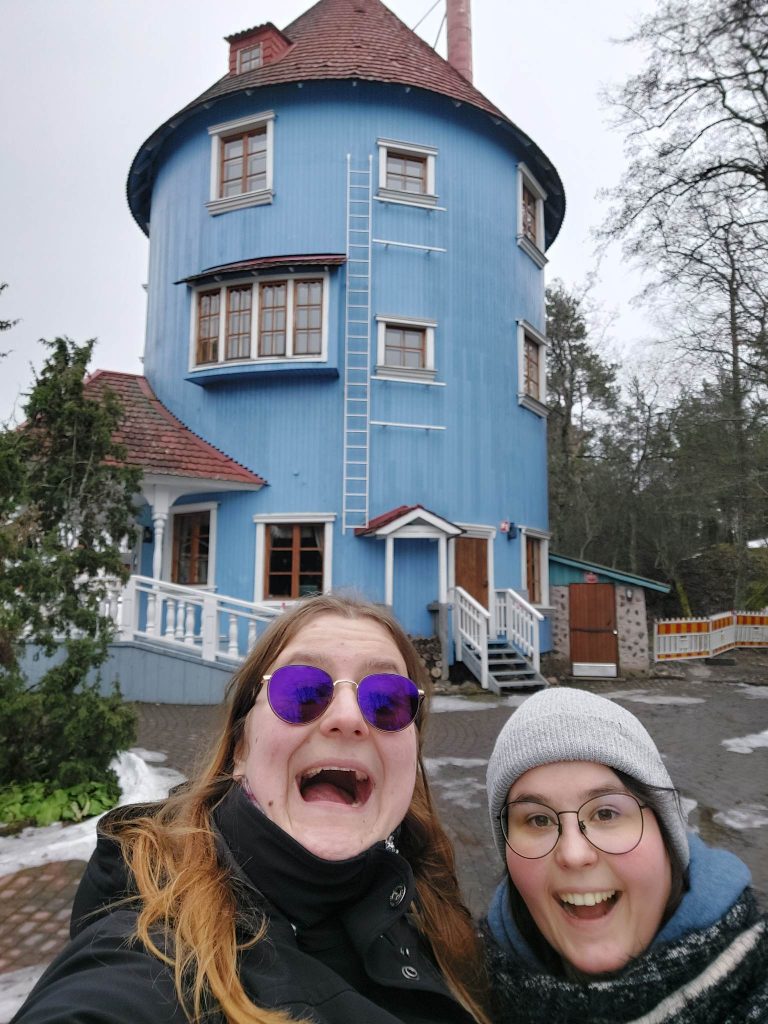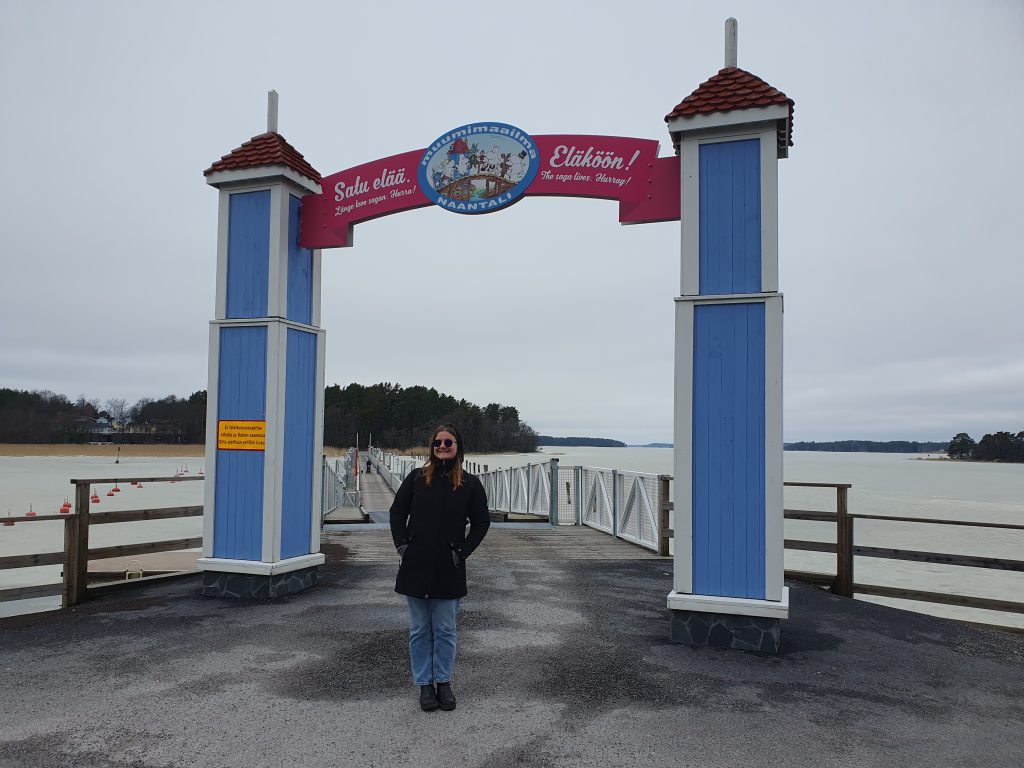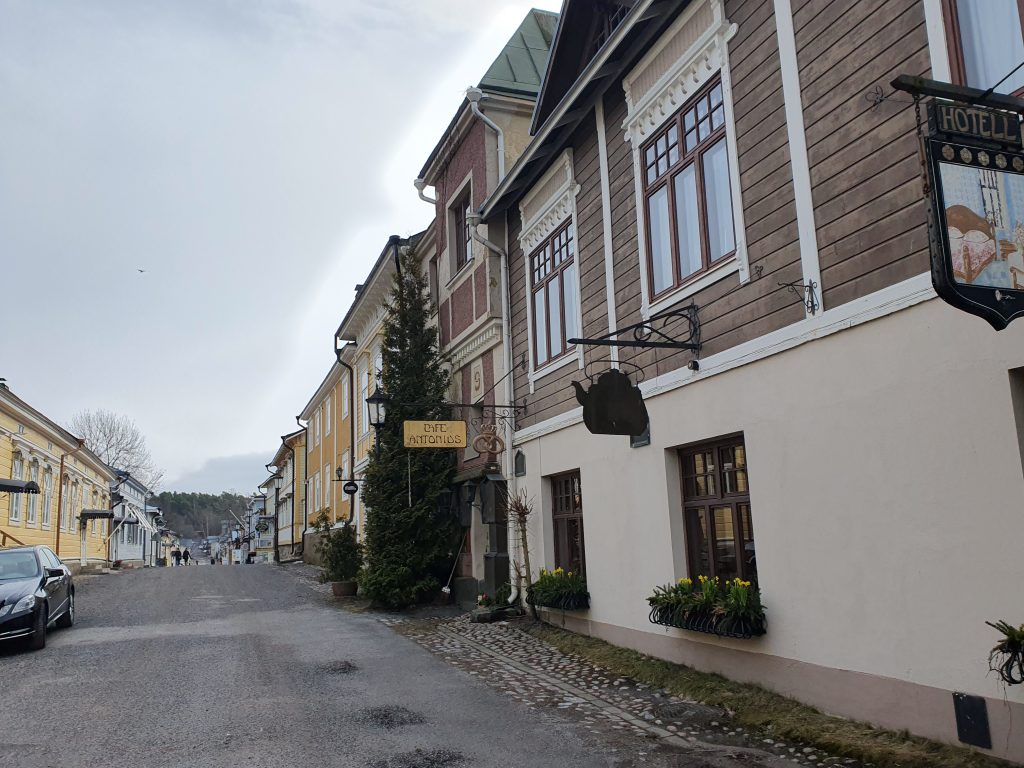 The Turku Market Hall
Turun Kauppahalli (Finnish name) or Åbo Saluhall (Swedish name) is a cool place to visit as you get to see a beautiful old building with the old school wooden shops and grab a bite from one of the many food stalls. There's all sorts of choices from pizza and salad bowels to Korean bibimbap.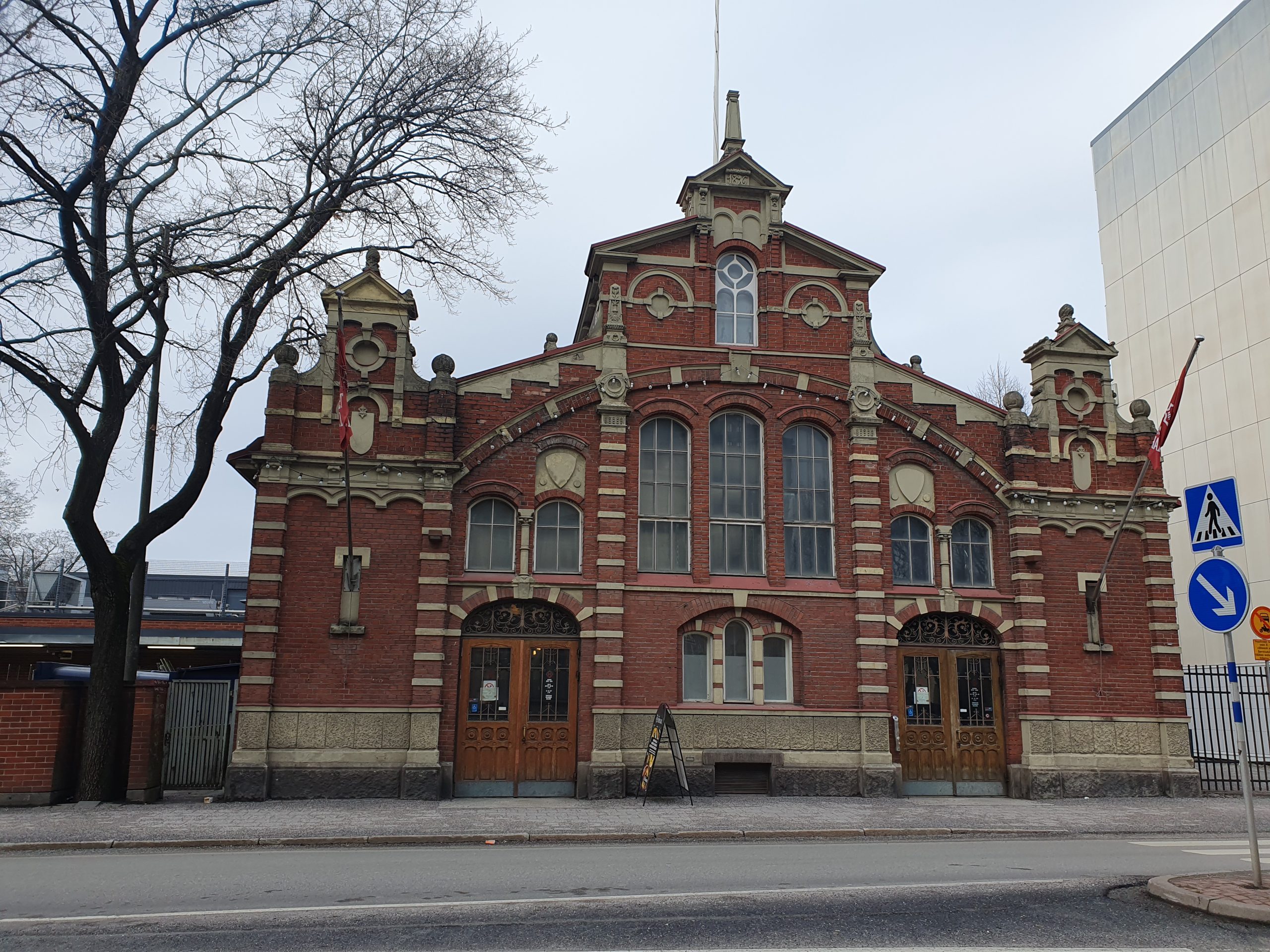 Turku University campus
As I had a "local" tour guide in the form of my friend and old classmate Birgit who is doing her Erasmus exchange there, we of course did a tour around the university campus. The main campus is located just behind the Turku cathedral and actually consists of a mix of buildings for two different universities: one Finnish and the other Swedish. As everything is placed quite compactly in one block or so, I imagine that it's a nice place to study and great for all sorts of student activities. I also got a taste of the student life when we went to the traditional Sunday brunch at the student canteen! And it turned out that this was the most popular place to be, as the whole time there was quite a queue.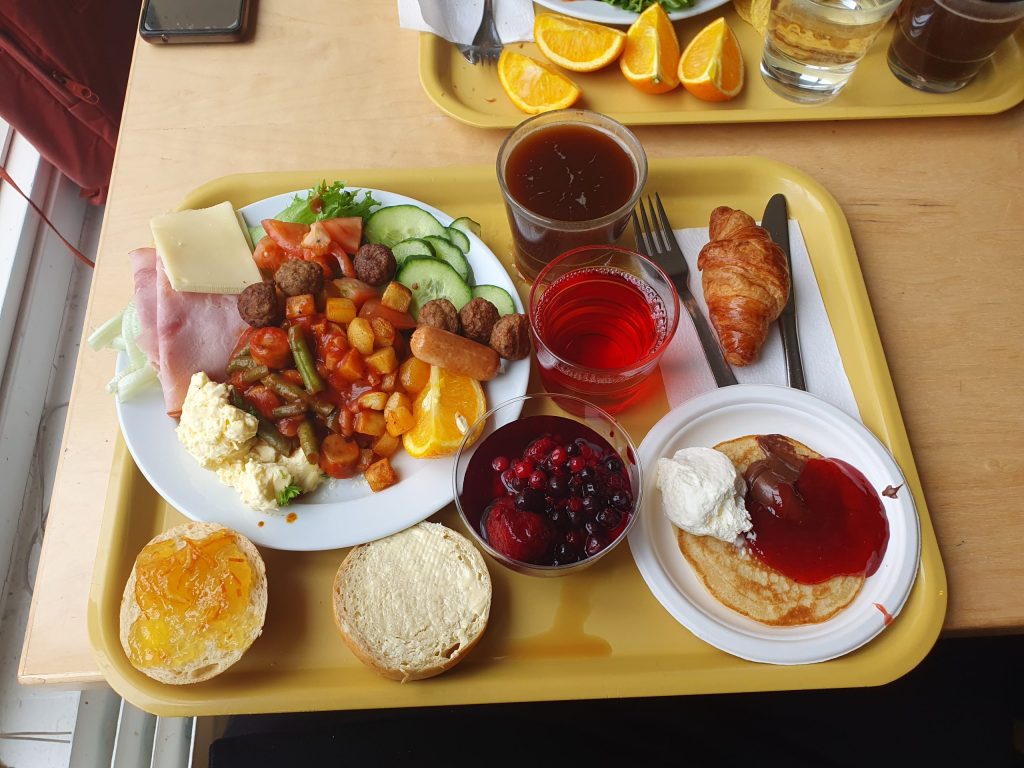 Museums
There are quite a few museums around Turku, including the Luostarinmäki Käsityöläismuseo open air museum that I mentioned before. The one that I ended up visiting was actually the Turku Art Museum, which is located a short walk away from the town square. We also had a look around the City Library and the surrounding area. Other museums include the Turku Castle that is one of the first big building you'll see if you arrive at the port. It's a medieval castle with exhibitions on both the royal history as well as depictions of the everyday life during those times. So, as you can see, there's plenty to do over the course of a weekend!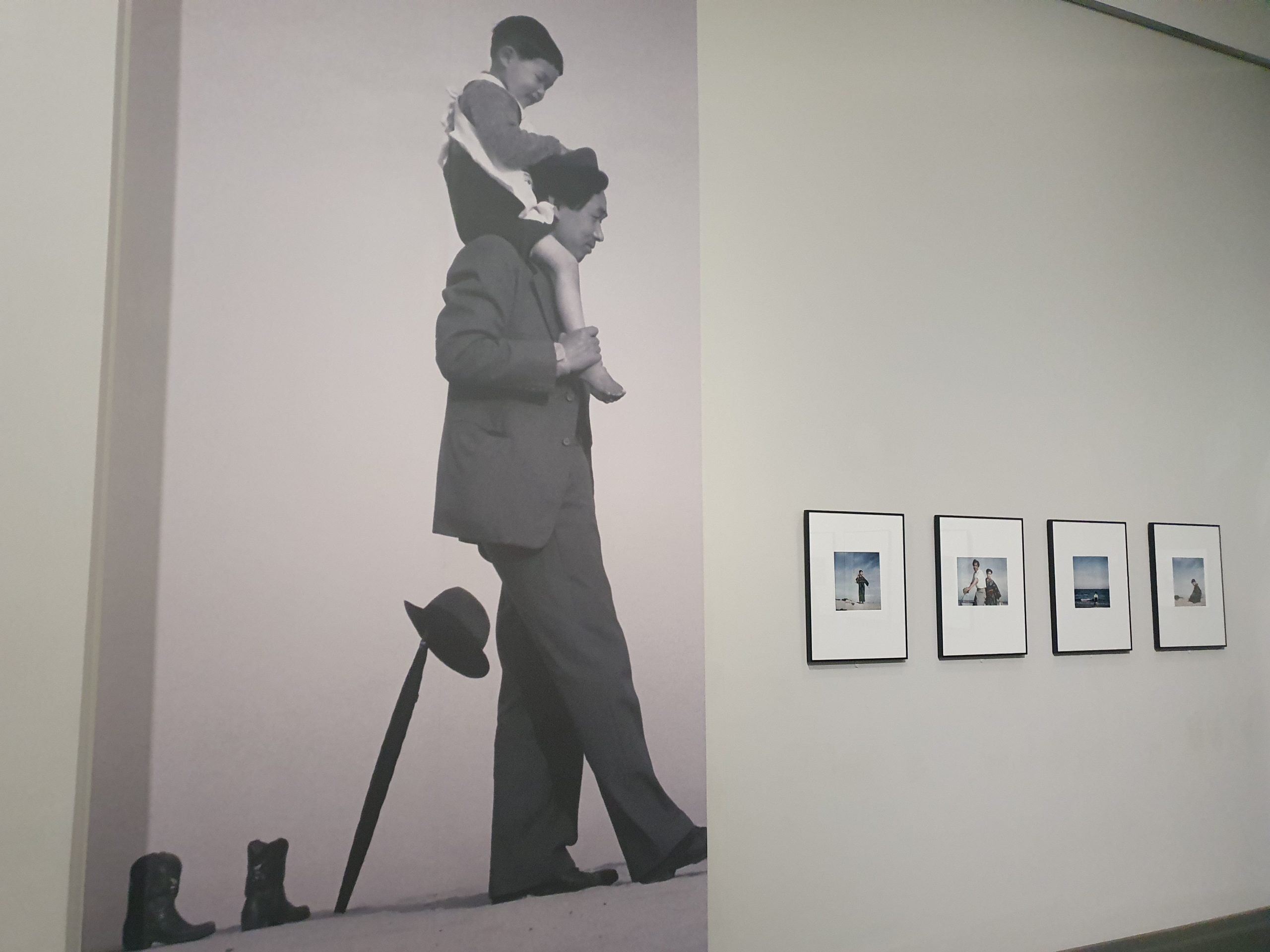 So if you've been thinking of exploring more of Scandinavia and looking to get off the beaten path, then check out Turku! And for anyone who likes the Moomins, it's a must-visit location!

I am Karolina and I am a digital ambassador and a blogger for the Master's Programme in Translational Physiology and Pharmacology here at KI. I was born and raised in Estonia, but for the past five years I have lived in the UK where I studied biomedical sciences with a focus on pharmacology. Outside of school I like baking with friends as well as doing water sports. When the weather starts to get warmer, I look forward to kayaking through Stockholm's world-famous archipelago.