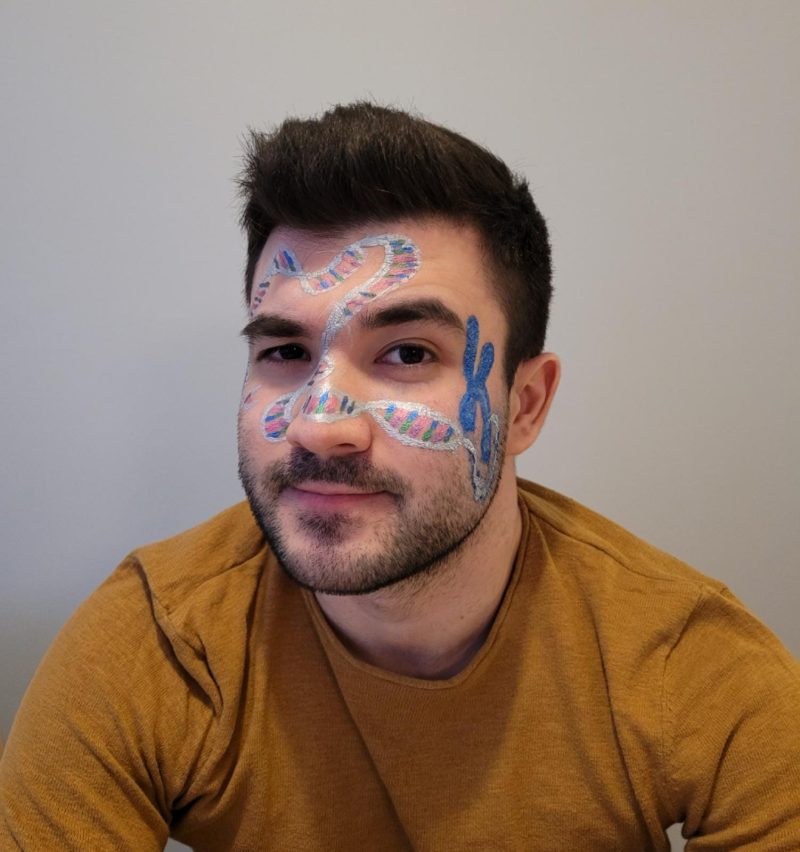 Gene Cloning Lab
Reproductive cloning, or copying an entire organism, sounds like the fictitious narrative of a sci-fi movie, right? Well, it is said that sometimes reality far exceeds fiction and I can certainly subscribe to this belief after my molecular cloning laboratory. In this blog, I can't wait to tell you all about it!
BRINGING FORWARD SOME OF THE MOST EXCITING AND FUTURISTIC TOPICS IN THE BIOMEDICAL FIELD
This experiment is integrated into the practical part of our "Genetics, Genomics, and Functional Genomics" course.
But you might be wondering what I have learned so far by participating in this course. Thus, here are some of my favorite topics that have been covered:
the molecular mechanisms of CRISPR/Cas9 genome editing 🧬
the most popular methods designed for studying our genome 🔬
the way we can transfect eukaryotic cells 🧫
how DNA replication, damage repair, and transcription reside in protein-DNA interaction 🧪
how we can identify the one who is guilty of a crime by analyzing the DNA isolated from an evidence sample collected from the crime scene and comparing it with the DNA fragments of multiple suspects 🔍
paternity testing 👨👦
DNA sequencing
the possibility of disease eradication 🦟
AN ADVENTUROUS JOURNEY TO FLEMINGSBERG
This course was held on our campus Flemingsberg, Huddinge, located in the southern part of Stockholm. Even though my daily journey to Huddinge proved to be quite exhausting and extremely long at times (especially when a snowstorm blocks all traffic in Stockholm), I was definitely enchanted by the beauty and size of the campus. It is absolutely gigantic! … so, get ready to use Google Maps A LOT!
There are a bunch of travel options you can choose from to get there but I strongly recommend taking the train as it's the fastest way and because in most cases when I took the bus, I somehow ended up in the middle of the forest, having to walk quite a long way to the campus (the scenery was one of a kind, though!).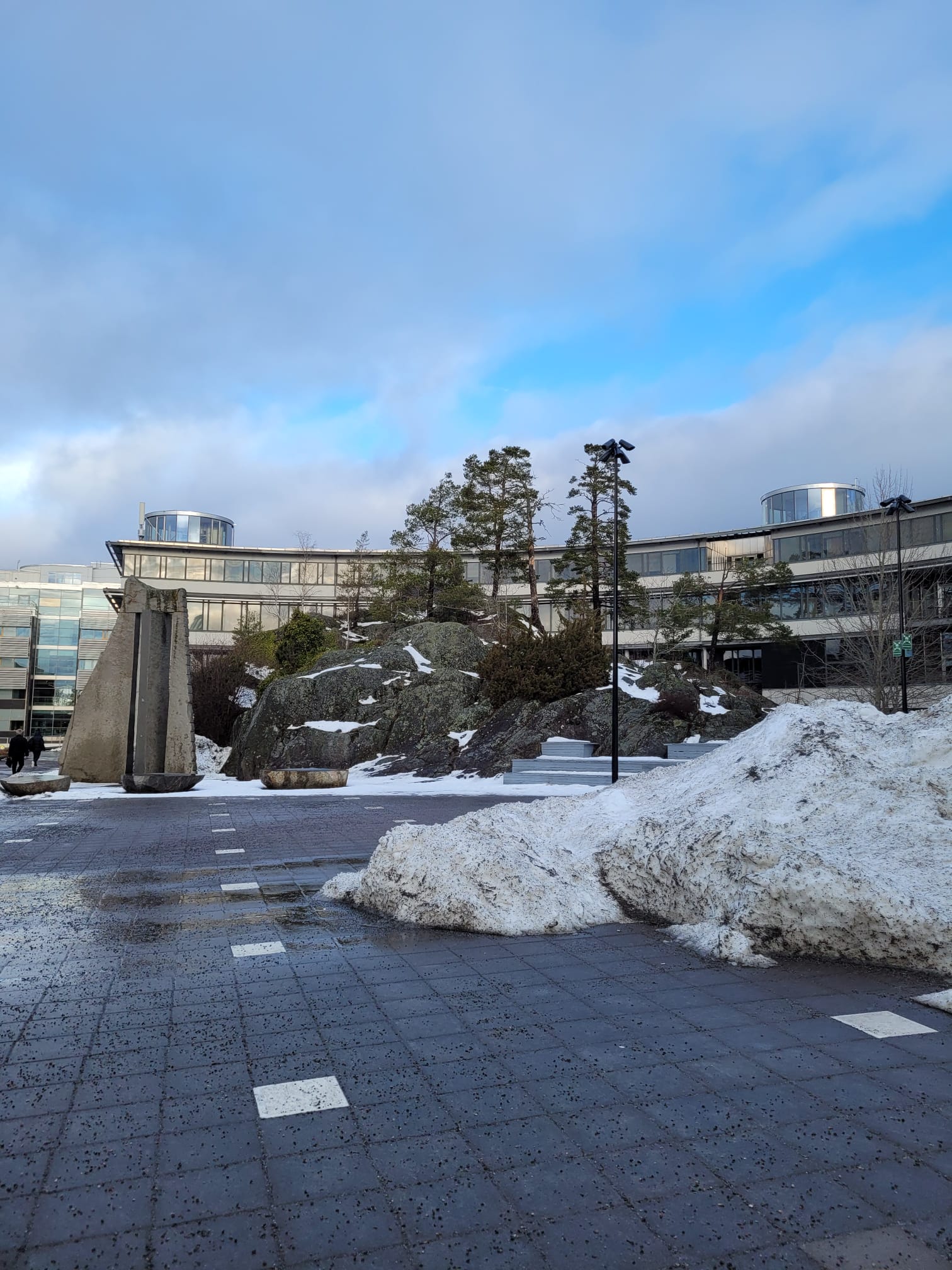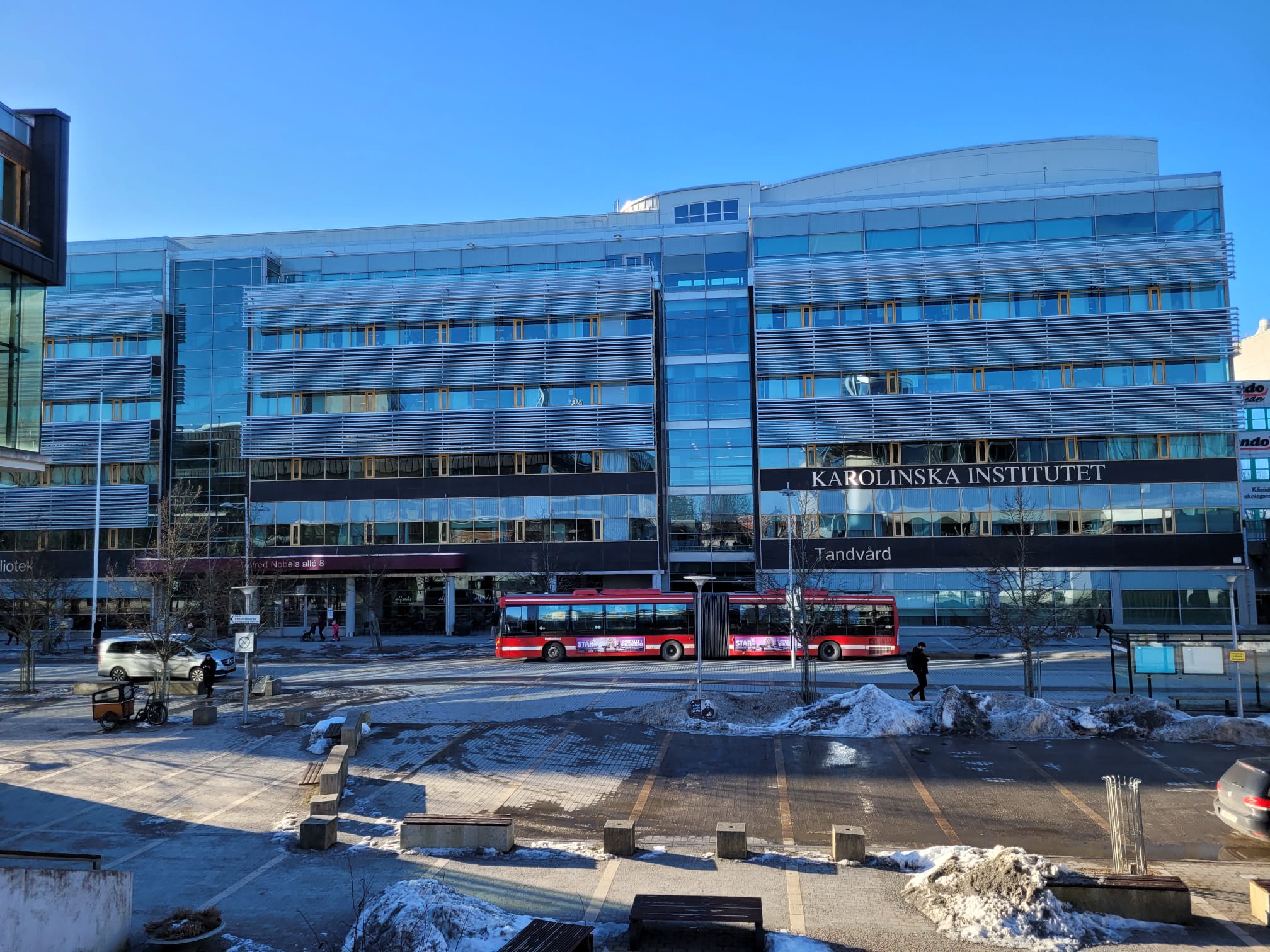 Another safe alternative to travel between Solna and Flemingsberg is KI's shuttle bus intended for students and staff at Karolinska Institutet. The commuter bus is eco-friendly, running solely on renewable fuel, and totally free for us!
CLONING OF THE ERα LIGAND BINDING DOMAIN
The purpose of this experiment was to clone the ligand binding domain of the estrogen receptor alpha gene into different vectors. Thus, we began by extracting and purifying the RNA from MCF7 human carcinoma cell line with stable expression of the ERα gene. After isolating mRNA, we synthesized cDNA through a reverse transcription process using the reverse transcriptase enzyme along with some random hexamers. To amplify this specific DNA sequence, a polymerase chain reaction (PCR) was performed. Here, you will learn everything you need to know about DNA denaturation, the annealing of primers, and the role of Taq polymerase in elongation. Finally, we cloned the PCR product into 2 different plasmid vectors, pGEM-T Easy and pVP16. Then, E. coli bacteria were used with the aim of amplifying the ligated plasmids.
Check out the following pictures I took to familiarize yourself with the work that needs to be done in the laboratory.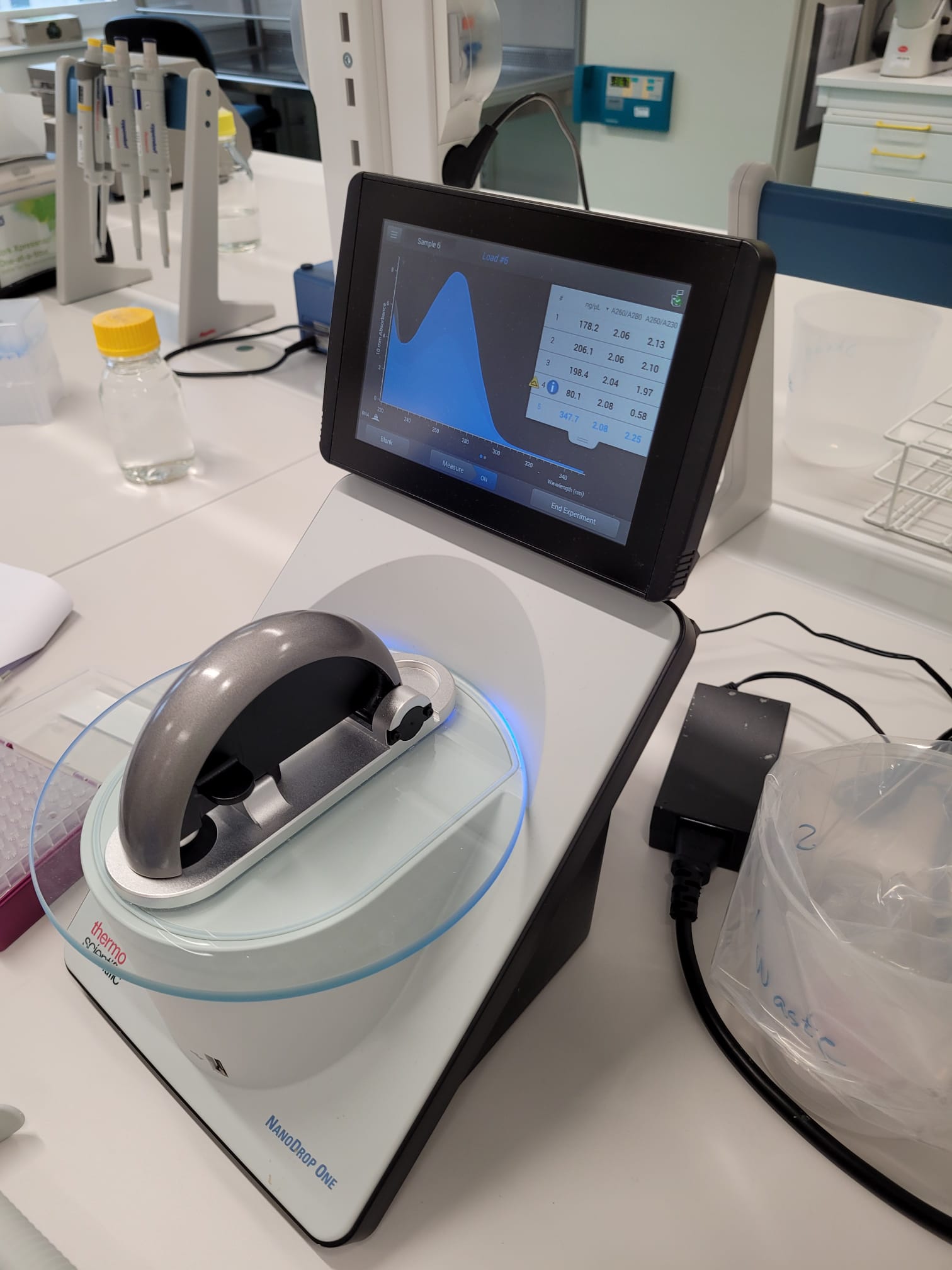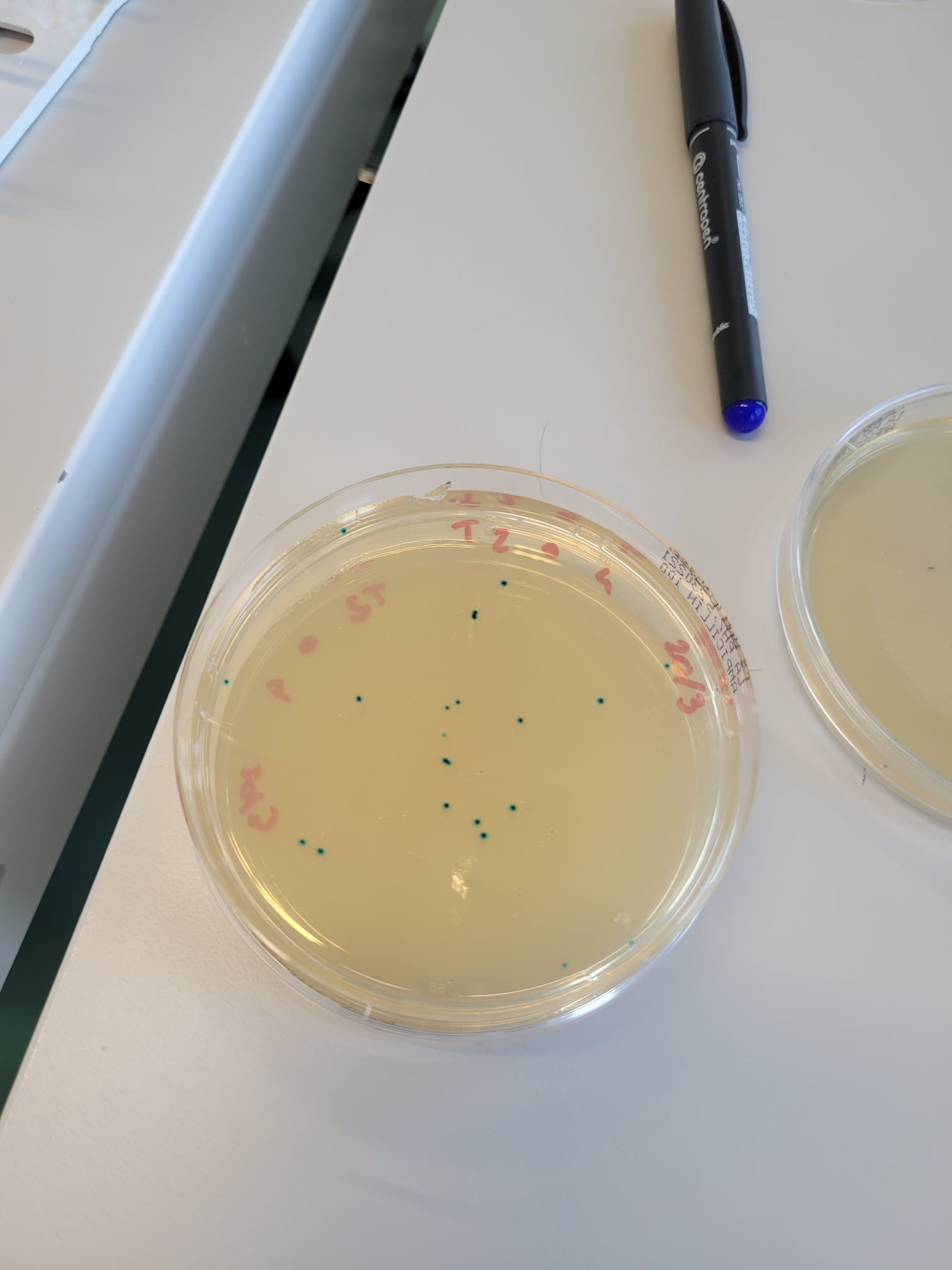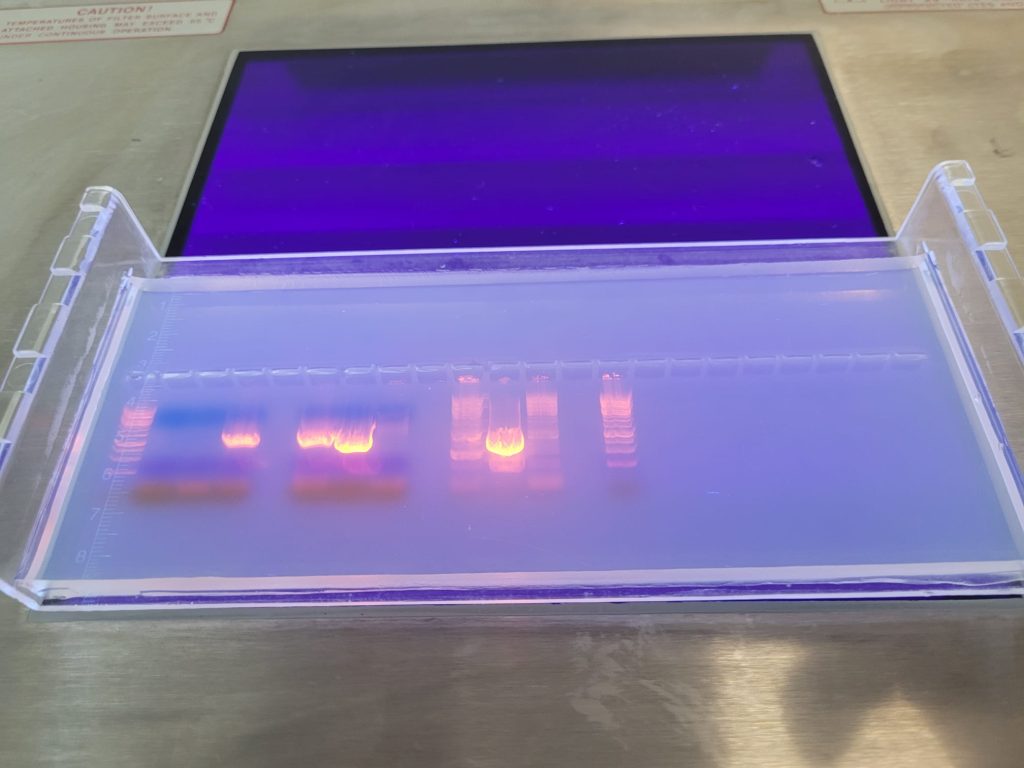 If you have any questions for me or ideas for new blogs, please feel free to contact me!
Emoji credits: All emojis are designed by OpenMoji – the open-source emoji and icon project. License: CC BY-SA 4.0; No changes have been made.

I'm Vlad, your Romanian blogger who comes from the very homeland of Dracula, Transylvania. While completing my first degree in International Business, I based my undergraduate thesis on the inconsistency of biological analogies in Economics. I began to study the genomes of ants and thus gravitate towards Biomedicine and KI. I chose Karolinska because of its academic and research excellence and because one day I wish to be able to make a difference in the field of Cancer Genetics. Visiting the remarkable collection of preserved medieval manuscripts from the Kungliga Biblioteket is on my bucket list.