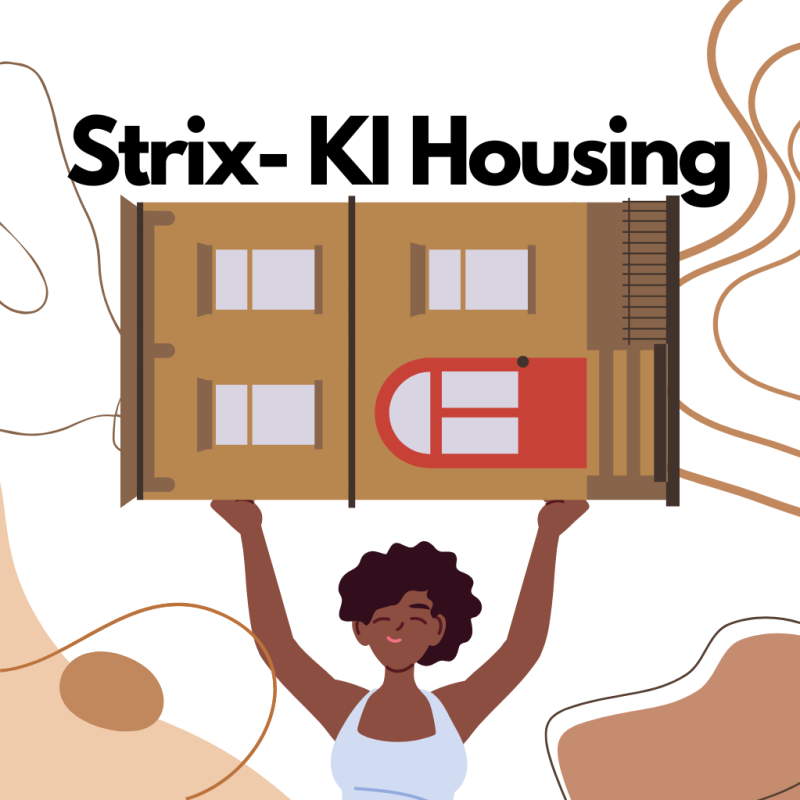 My experience living in Strix (KI housing)
I recently moved out of my KI Housing apartment in Strix to a new one in Pax (SSSB). While I am quite comfortable in my new apartment, I do feel slightly nostalgic about my previous one. It was, after all, my first house here in Sweden. So, in this blog post, I will take you through my experience living in Strix- what I liked, what I wish I knew, etc. Do keep in mind that this is based solely on my personal experience and opinion, so take it with a grain of salt!
The location
The biggest advantage about Strix (and in this case, even Pax) is its location. Just a few hundred metres away from the Västra skogen bus stops (yes, there are more than 1) and metro station, and another very short walk to and from the Armégatan bus stop made transportation a piece of cake. Since Västra skogen is located on the metro's blue line, you can reach the city center within 7-10 minutes (without having to change the metro in between) and have direct and easy access to other major metro stops. Though there are a couple of options available, the most direct way of getting to KI campus Solna is to take bus 507 (to Odenplan) from either Västra skogen or Armégatan. You can get off at Karolinska Institutet Biomedicum or Karolinska Sjukhuset Eugeniavägen (depending on where you have class) and the commute is approximately 20 minutes.
Moreover, Strix (and Pax) are located very close to Solna Centrum- a bustling shopping center where you can almost always find what you are looking for. Via metro, it is just one stop away (line 11 to Akalla), by bus it is a couple of stops away, and even walking it does not take over 15 minutes! If you don't want to make the journey to Solna Centrum, fret not, there is an ICA nära right next to the Strix building. In addition to that, you can also find a Coop and a Pressbyrån near the Västra skogen metro station.
Another big location advantage living here is the lake, Ulvsundasjön. You can walk there with your friends on a sunny afternoon and have a picnic by the lakeside. You can spot horses, ponies and goats nearby as well! Besides that, Ulvsundasjön has an abundant population of ducks, mallards, seagulls, and sometimes even swans!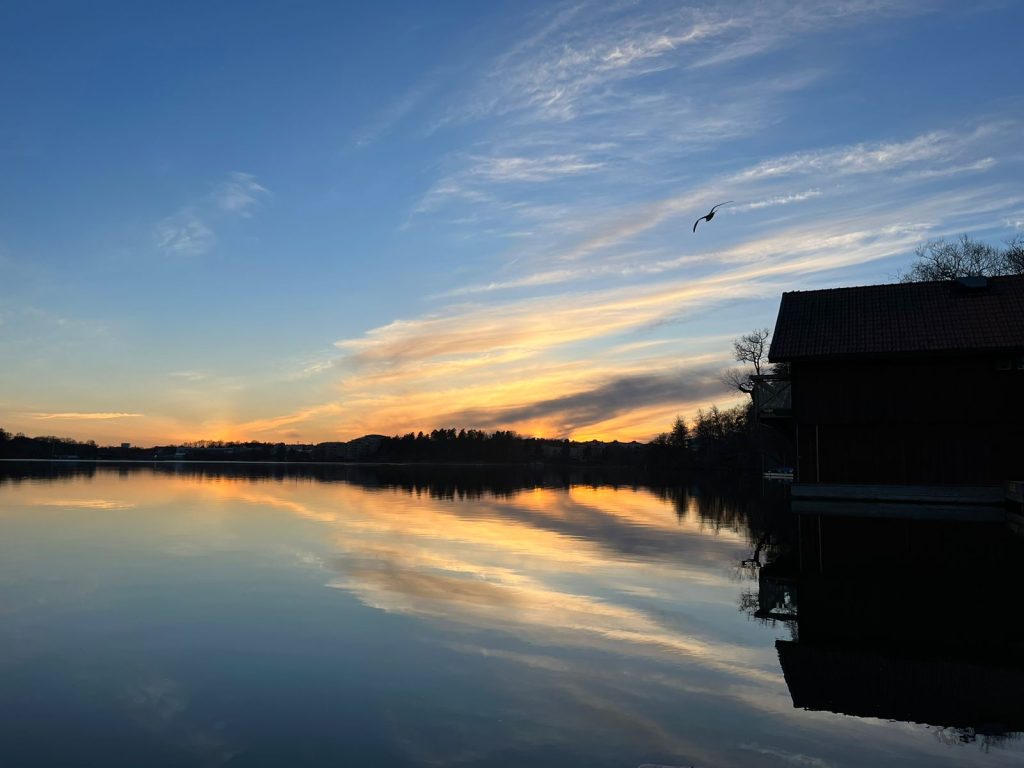 The room and shared kitchen
To get a more in-depth and objective overview of Strix, you can head over to KI Housing's website (same applies for any KI Housing accommodation you are interested in).
The rooms in Strix are furnished and have a private bathroom. The residents of each room in the corridor share a kitchen (which has basic common kitchen equipment). The residents of the building have access to a large laundry room which has the option of booking a washer+dryer for upto three hours per booking.
In my experience during my stay at Strix, we had to establish a system for kitchen duties to ensure cleanliness of the kitchen- putting away dry dishes, cleaning the stovetops and counters, taking out the trash, etc. This was a 2-person job and USUALLY yielded satisfying results.
Here are some recommendations from me:
Bring enough and more storage containers. Made too much food? Store it in the fridge. Want to meal prep? You have containers to segregate the portions. Raw material that you cannot just put inside the fridge as is? Use a container! Moreover, you will need at least one such container to pack and take lunch on the days you have classes from 9:00 to 16:00.
Bring your condiments/spices. I'm from India, and my spices are very important in my cooking. Not only is it a herculean task to find authentic Indian spices here in Stockholm, these are also rather expensive. So, take a page from my book if you are anything like me, and pack your native/traditional spices and condiments in your luggage. And pack enough of it!
Sweden is a cold country. While rooms have heating which is included in the rent, sometimes it may not make the room warm enough. KI Housing did provide us with a quilt, but during the coldest months even that may not suffice. If you are more used to tropical and warmer climates, do yourself a favour and pack/invest in an electric blanket. My parents sent me with one and I am eternally grateful for it. You can place it under your bedsheet and warm up your bed before you lay down or go to sleep. Exercise caution though, and make sure to not leave it on overnight or for hours on end!
While fully furnished, Strix rooms lack decoration. So if you want to spruce up your living space, maybe invest in some plants (fake ones work too, if you lack a green thumb like me), LED lights or little trinkets. If your room looks aesthetic, it doesn't feel as lonely at times.
Lastly, to go to the basement (that's where the laundry room is), you need to put your key tag to the key tag reader in the elevator. Just pressing the "K" button will not help. It took me embarrasingly long to figure that out.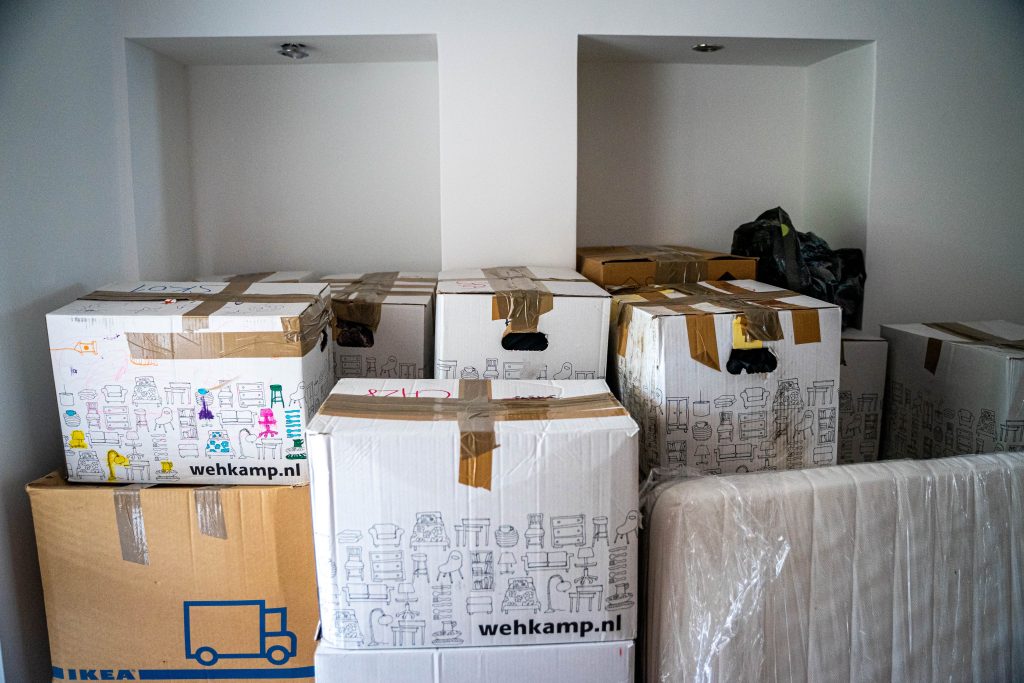 When I was applying to KI Housing, I did not find many helpful articles or recommendations for Strix. With this blog, I wanted to change that, since Strix is a rather affordable and decent accommodation option in my opinion. My good friend and former DA Inika, also wrote a blog about Strix, in case you were interested in reading more about it. To know more about accomodation in Stockholm, you can click on this link. There have been changes made when it comes to housing guidelines. For EU students who may need some extra help in terms of accomodation, this link may be helpful as well! If you have any questions regarding that, it is best to directly contact KI Housing to ensure that you get accurate information.
I hope you found this blog helpful, and thanks for reading! If you have any questions, you know where to find me!

My name is Naomi, and I am from India. I am a master's student in Biomedicine. I have always been drawn towards research and knew early on that a career built around it was the one for me. So as a result, here I am! I enjoy spending time with my friends and exploring the city with them (though the introvert in me also loves some alone time). I hope I can be of some help with my blogs!