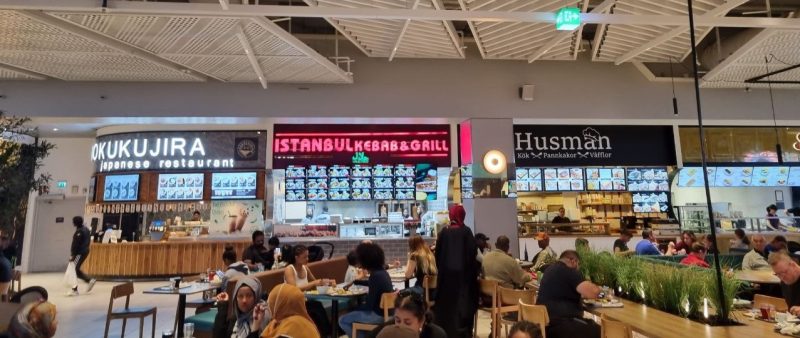 Where to find halal food in Stockholm
Hello everyone! If you couldn't tell from my display picture I am Muslim and I assume that if you're here that you are one too. The number one problem that most Muslims have when they move to a new country is finding halal food. It can be especially difficult if you do not know where to look. So here is a guide that you can use to find halal food in Stockholm.
1.) Iranian/Turkish/Arab grocery stores
There is a small Iranian grocery store on the ground level of Solna Centrum, but the meat options are limited. The best places to find these grocery stores are in Kista, Tensta, Sollentuna and Rinkeby. I haven't personally been to the ones in Sollentuna and Rinkeby but I can describe where the others are.
Kista- Kista Grossen: a large grocery store outside of Kista Galleria that sells halal products like meat, candy, chicken-flavoured noodles and meals. To get here take the 11 Akalla (blue line) from Fridhemsplan.
Kista- Caspian Deli: a small Iranian deli 5 minutes away from Kista Galleria. They mainly stock Iranian products like rice and saffron and things Iranian people eat. But they also have meat as well as a bakery with desserts from Iran. As of 2023, this place is inside of the Circle K petrol station.
Tensta- Matkanonen and Asal kött & livs: These are both inside of Tensta Centrum so you do not need to exit the mall after you come out of the subway. To get here take the 10 Huvudsta (blue line) from Fridhemsplan.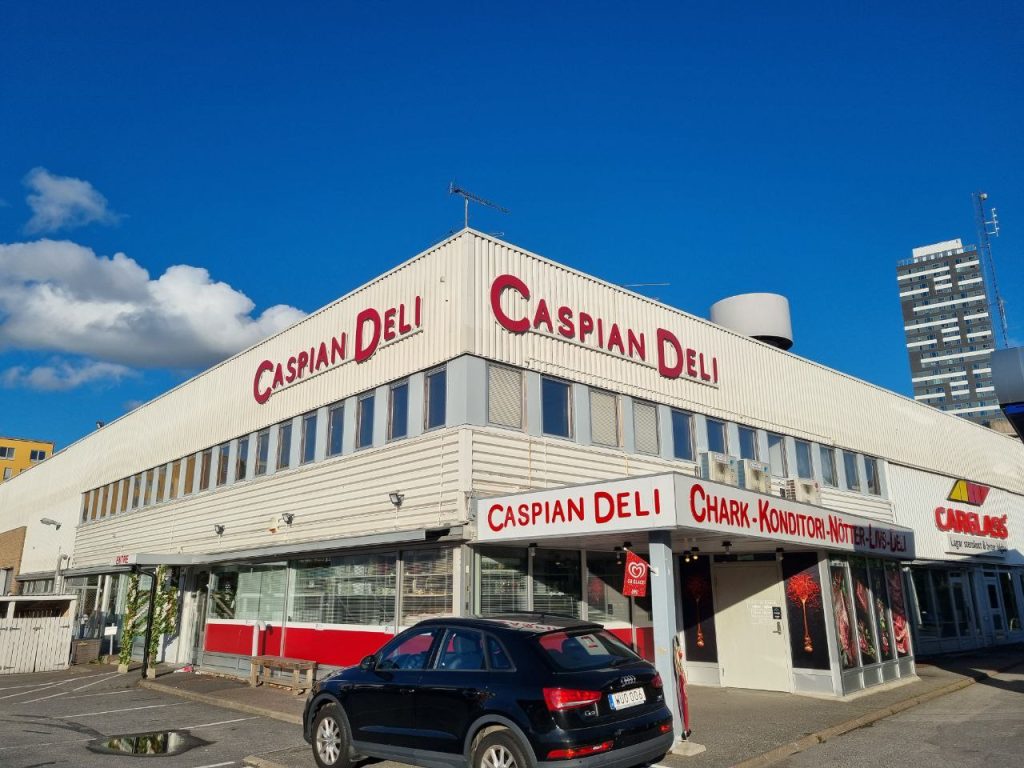 An example of some halal grocery stores in Stockholm.
2.) Fast food stores
There are reasonably priced places to get halal food as take-out in almost every part of Stockholm. It depends on the type of food of course. But here are some really good places.
Mall of Scandinavia- Sook Lebanese food is my favourite, but Farsi, Indian Garden and the Mangal BBQ place are also halal.
Solna Centrum- Mangal BBQ is the only halal fast food place that I know of there. To get there take the 506 from KI's bus stop straight to Solna Centrum.
Kista Galleria- the food court in Kista Galleria is almost all halal. I cannot name every single outlet there so just feel free to browse.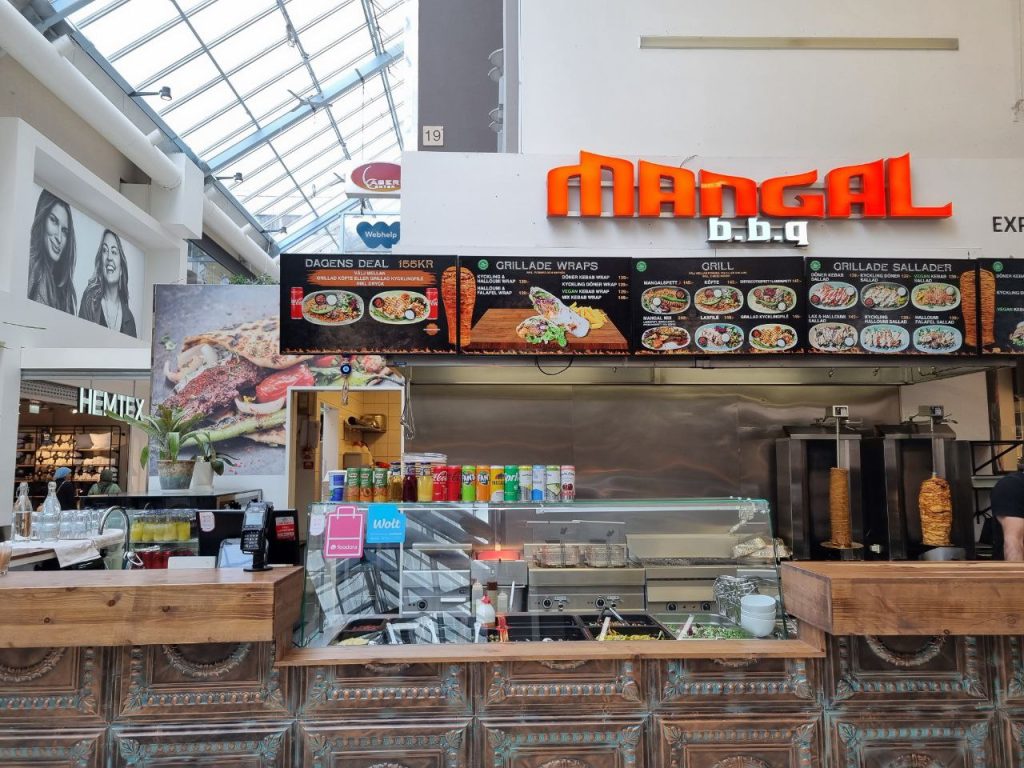 Some food courts with halal food places.
3.) ICA
There is halal chicken, and beef in ICA and some frozen foods but always check the packaging. Some of the ICA basic range of chicken, the Hacksta Halal beef, and the Thai cube boxes are halal. Not all of the ICA basic chicken is halal so make sure to check the verification is on the back of the packaging in Swedish. There is an ICA everywhere. The largest is the ICA Maxi in Solna Business Park. To get there take the 506 of Karolinska vägen straight there.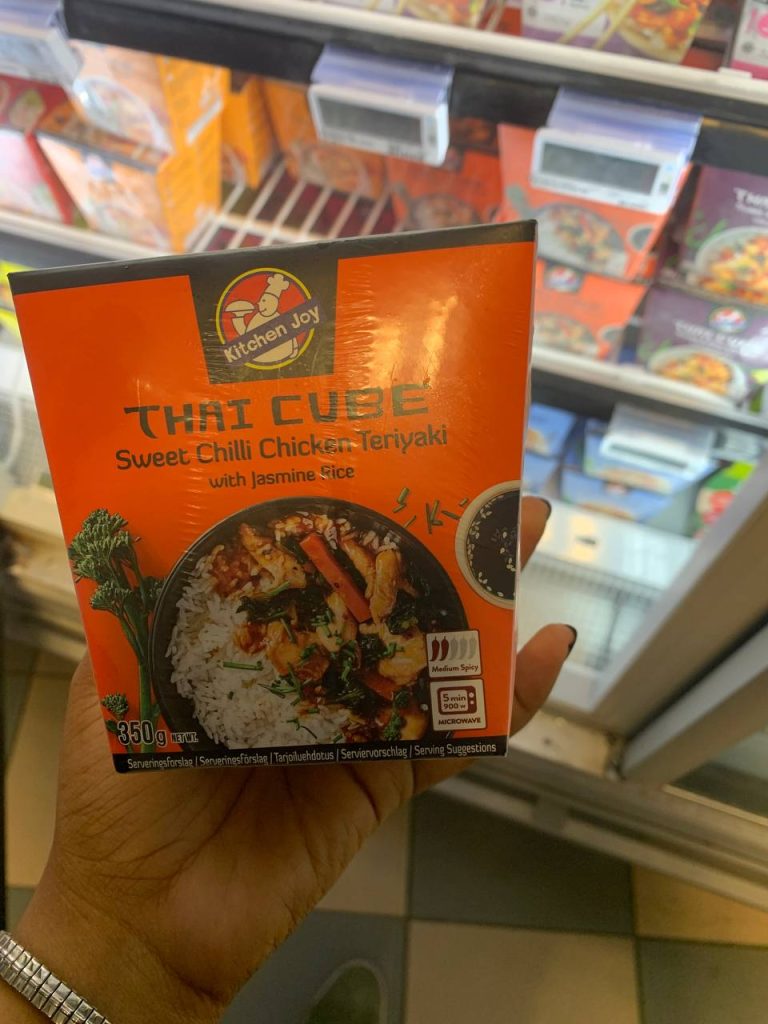 Some of the halal products found in ICA grocery store.
4.) Hemköp
I found out that some of the Eldorado range of chicken is halal. Like ICA not all of it is halal so you have to check the packaging. Hemköp also carries the Qibbla Halal Kött brand of minced beef and lamb.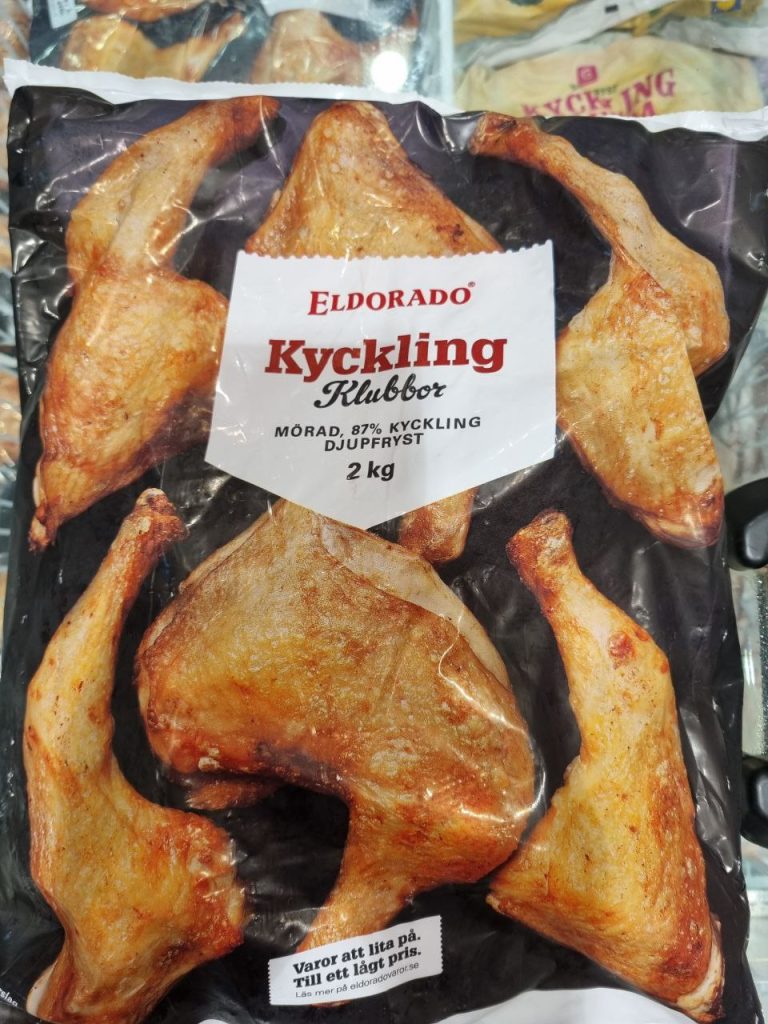 Some of the halal chicken in Hemköp. Please double check as not all of the meat in this brand is halal.
5.) Willys
I only found the Qibbla Halal Kött brand of minced beef and lamb in Willys. There was no halal chicken that I could find but always check since new products come in all of the time.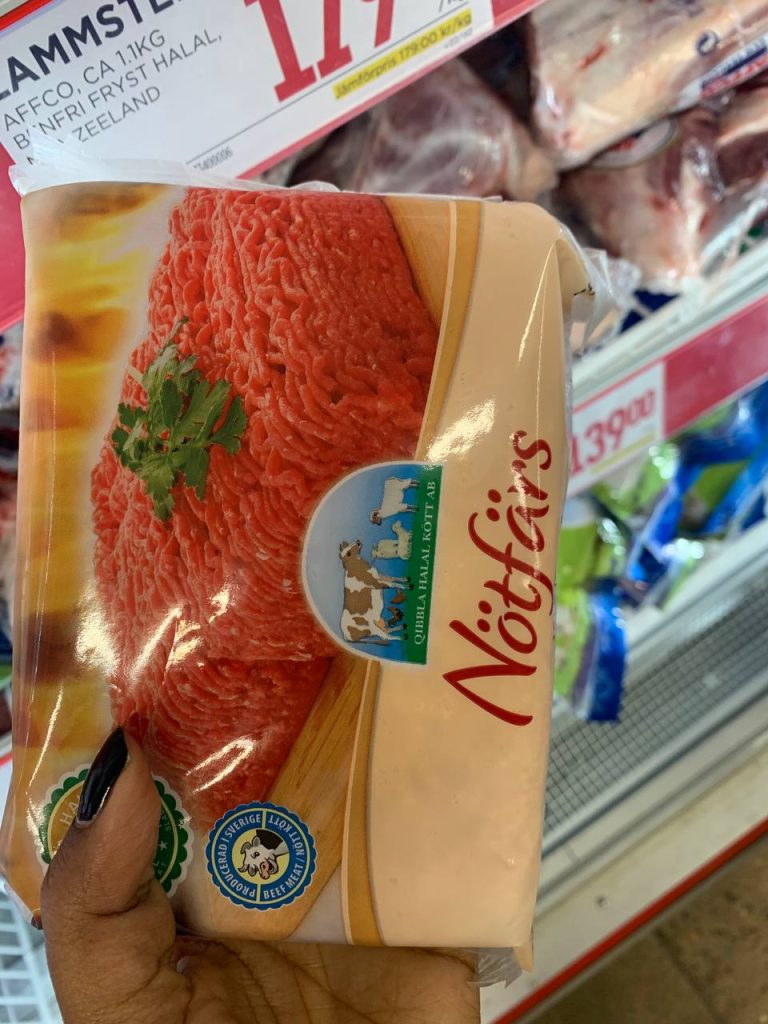 Halal ground beef and lamb in Willys
6.) Matvärlden
This one was sent in on a tip. I had not heard of Matvärlden which translates to "the world food" before, but there is apparently food from many countries around the world that you won't typically find anywhere else in there. That of course includes halal meat as well as food from Asia, South Asia, the Middle East and North Africa.
The closest one to campus is probably in Vällingby, which you can get to by taking the green line from St. Eriksplan or Fridhemsplan.
7.) Halal restaurants
Almost all Lebanese, Persian, Pakistani and Indian restaurants are halal. But ask first. There are Persian restaurants that do not carry halal meat, and some Indian restaurants only have one type of meat which is halal. Some really good places where you can find restaurants are in the city centre, St. Eriksplan, the Mall of Scandinavia and of course, you can order from Uber Eats or Wolt.
---
The Karolinska Institutet does not have any halal food on its menu currently, however, there are tons of seafood and vegetarian options which can fill in for a halal diet. Campus also have some super cheap places to eat so make sure to check out my blog on the price of food on campus.
Also, this is not an exhaustive list of places to find halal food. But the main problem students have is that places like Kista and Tensta can be too far. Not many people are aware that regular grocery stores have some halal selections too. So make a trip to the Hemköp in Torsplan (walking distance from KI) and check out the products there. If not, the closest place is probably the ICA and Willy's in Fridhemsplan or the ICA and Hemköp in Solna Centrum.
And of course, if you find more halal food anywhere make sure to share it with your Muslim friends.
Hi, my name is Zaynab and I am from Trinidad and Tobago, a country in the Caribbean. I am currently studying a Master's in Global Health here at KI and am a blogger for the DA team. I look forward to sharing my experiences at KI and I also hope to expose students from the Caribbean to university life here in Sweden.