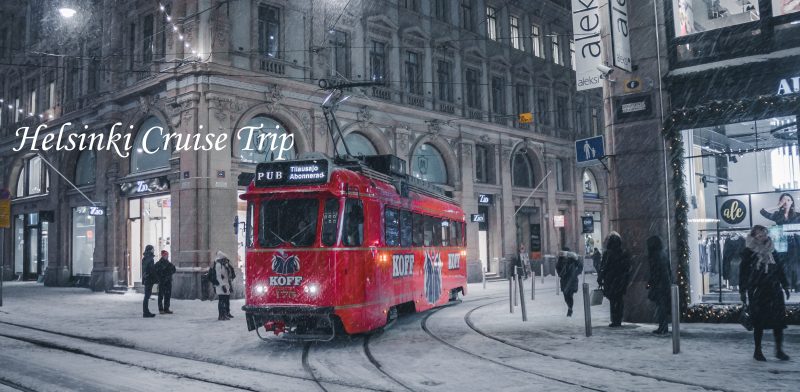 Helsinki cruise trip
Hello everyone!
Hope you're spending the holidays with your dear ones. I have been MIA for the past weeks due to my busy schedule, and now I am celebrating New Year's Eve in bed with a fever 😛 . Without a doubt, December had plenty of highlights that I would love to talk about, but for now, I decided to blog about the 'Helsinki Cruise Trip' which was organised by Global Friends. Surprisingly, the trip fell on the same weekend as my birthday (whoop! 🎉). I was lucky to spend it with my closest people in a charming city.
Usually, Global Friends (GF) arranges one cruise trip every semester for all KI students. The first time I went with GF was during my bachelor programme. Luckily, the weather was warm during the Latvia trip. I had a fantastic time, so this year I decided to go on a cruise again with my new classmates. When I saw GF posted about the Finland trip, I could not resist the opportunity. TIP: When you start your studies at KI, try to sign up for these events as soon as possible because they are in high demand. You can also check Dasha's blog about other cool activities organised by the student unions.
When we first checked in, the entrance caught everyone by surprise seeing that it was newly renovated and decorated by the fairy lights. On top of that, the cabins were freshly furnished and clean. There was a major drawback in this cruise, but it was not the captain's fault. We got hit by a major storm that got the majority of us including me seasick. It was undoubtedly a memorable night that I will never forget 😆. It was a huge relief when the ship reached the seaport. We had the time to explore Helsinki and visited a few landmarks.
Helsinki is better known as the "Daughter of the Baltic," and it has a calming atmosphere compared to the busy Stockholm. Unfortunately, some museums had long queues and other places were closed, but overall the city is welcoming. You can notice the Russian influence and Scandinavian architecture. Helsinki has a different vibe compared to Stockholm, and I would love to come back again to explore more sites. The way back to Stockholm was much better and laidback. 😌 I am still grateful for this weekend getaway and for GF arranging this awesome trip. Nevertheless, I would recommend you to go on a cruise in Spring instead and check the weather forecast beforehand. Here are some of the photos! 😀
Happy holidays all! Xx
-Sara
Got any questions?
Contact me via my email!
e-mail: sara.abu.ajamieh@stud.ki.se
LinkedIn: Sara Abu Ajamieh