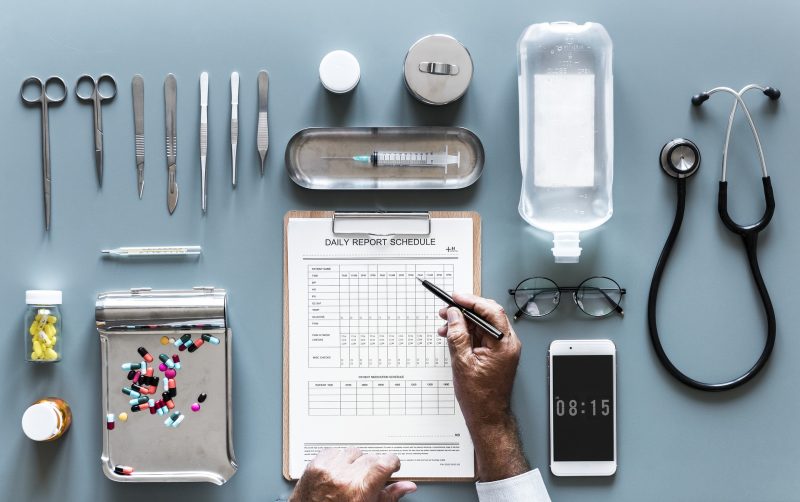 6 Steps to get a practice license in Sweden for a non-EU medical doctor
"So, you are a medical doctor. Do you plan to practice here after finishing your master study?" This was the most common question I got during my first eight months here in Stockholm. At first, I did not really think about this. My initial plan was to come to KI and finish the Master in Health Informatics programme. However, since I heard this question a lot lately, then I started to look for some information. One thing for sure is that I obtained my MD degree from Indonesia, that is in the South East Asia region, in other words, non-EU. That means that I can not just put on my white coat and go around treating people.
For the people, me included, who had already arrived in Sweden for other purposes and coincidentally possess a medical doctor degree, here are six steps that we should undergo in order to get a practice license in Sweden:
1. Learn Swedish
Although most Swedish can speak English, and they speak it fluently, but it is a must to learn Swedish, because the daily conversation, especially in the healthcare setting, is in Swedish. One can learn it intensively through the SFA (Svenska för akademiker) medicin, which is intended for people with clinical or healthcare education background. However, it might be almost impossible to take it parallelly with the full-time master's degree programme. Other options should be to take the regular Swedish language course and finish it until the SVA 3 level or C1 level based on the Common European Framework of Reference for Languages. You can find my story on how i accelerate my Swedish.
2. Validate the diplomas
One does not acquire the medical doctor diploma for nothing. We, well at least me, value this diploma that I bring it when I move to Stockholm. And, it turns out that I can get this diploma validated by submitting it to the Socialstyrelsen. By getting it validated, it means that I was acknowledged to had finished the corresponding education that I do not need to re-take it here.
3. Pass the proficiency examination
Kunskasprovet, or the proficiency examination, is consisted of theoretical and practical tests, delivered in Swedish. Each person only has three attempts to take the exam and only five years from the day of the first attempt. So, one must be better prepared prior to deciding to take the first attempt.
4. Attend the Swedish laws and regulations course
The healthcare system in Sweden is regulated by many laws and regulations that might be distanced from the laws and regulations that one knew and obeyed to when one still in the home country. Taking the course(s) is mandatory and will be beneficial for future purposes of working within the clinical practice.
5. Undergo clinical internship
Even though I already had experiences in clinical practice, I still have to familiarize myself with the working environment within the healthcare facility or in the community. The internship is intended to be taken. You will need to undergo clinical training even if you have practiced before. The internship will last for 6 months.
6. Apply for the practice license
The final step to do is definitely to apply for the license (legitimation – in Swedish) by submitting the supporting documents from the previous steps. And, voila! One can put the white coat in pride and start treating the patient.
For more detailed information, you can find it in the Socialstyrelsen's website.
I have not decided yet whether I will take all those steps or not, but at least now I know where to start. Where did you get your medical degree? Do you intend to practice here also in Sweden? Feel free to comment below!