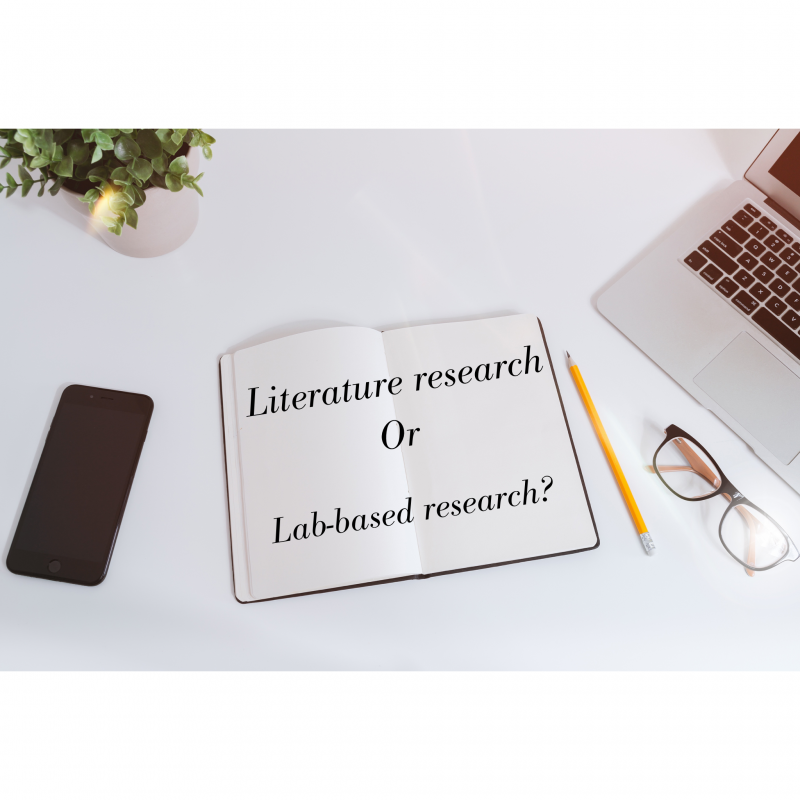 How to find the perfect project for your (Tox)master's thesis
Last year in November, I was slowly getting tired of sitting in the lecture rooms and trying to get through the assignments and groupworks… I could dream about adverse outcome pathways, ADME and the 3Rs, so it was really time to move on with the most exciting part of the ToxMaster, the master's thesis! I loved the transition into the master thesis since I could finally go to the lab full-time, smell the ethanol all over the place and pipet until my thumb got numb. Studying the topic that truly interested me has been the highlight of the master. However, it came along with a rollercoaster of emotions.
In this blog I will try to familiarize you with the master's thesis in the ToxMaster. The master's thesis is the final part of the Tox curriculum and starts right before the last semester, in December. This is slightly earlier than the other master programmes.
The degree project is a 37.5 credits course, and it allows you to do research in the field of your interest, pretty much at any place. There is also the possibility to do two projects. In that case, the first 7.5 credits project will be most likely a literature-based project and you could spend the remaining 30 credits project on a bigger project. Based on your own interest, there is a broad variety of the thesis projects so let's have a look where you could potentially write your thesis.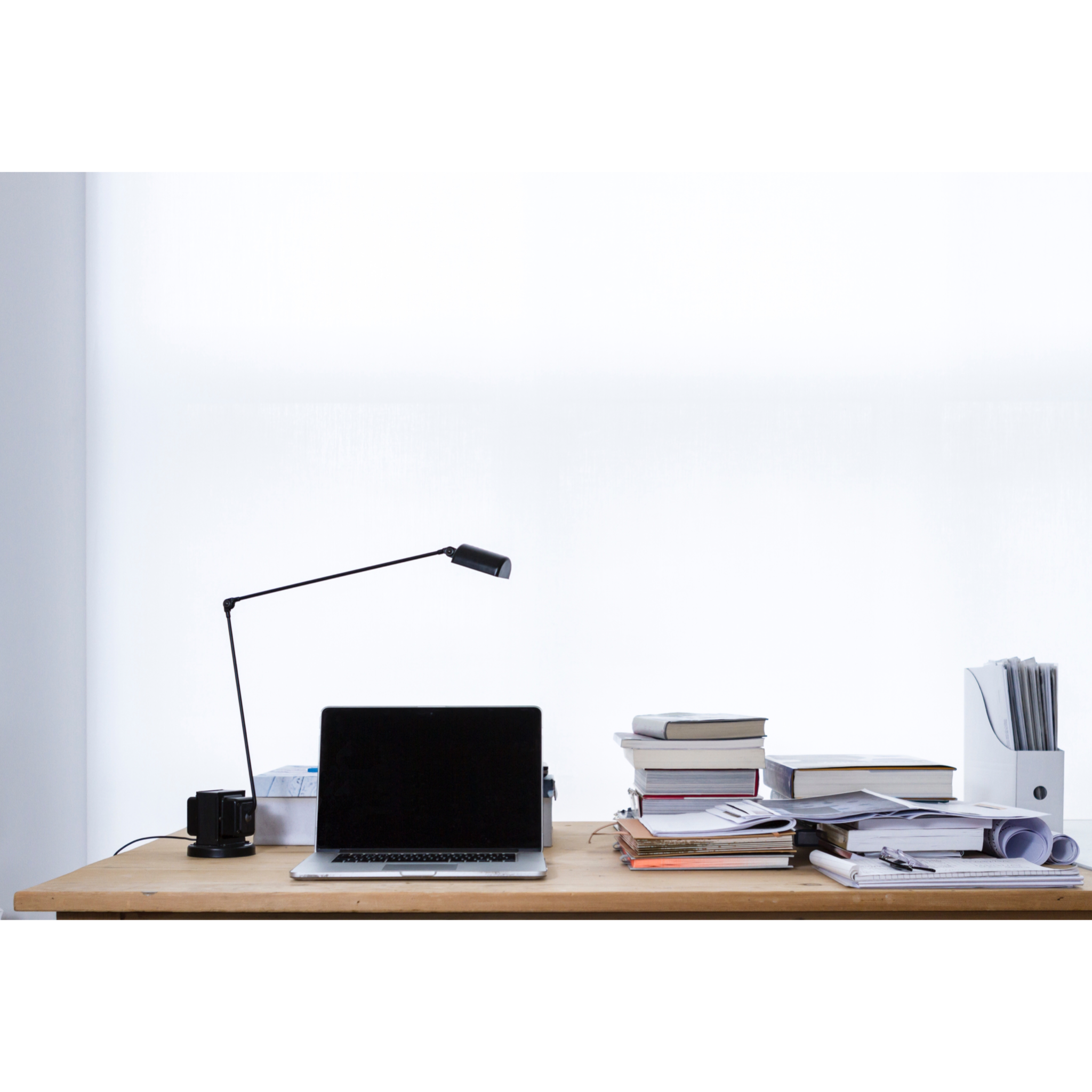 Where to do your thesis?
 The most straightforward and rather safe option is to stay at IMM (like me). IMM has many groups that perform different types of research (epidemiology, in vitro, in silico). The biggest advantage of staying at IMM is that if something happens during your project and you need help urgently, you can find our ToxMother in the building, so it feels very comforting to be in a secured environment. Also, the fact that you know many researchers from during the studies is quite nice!
However, you don't have to be limited to IMM. There are many places where you could do your project. The rest of KI and the KI hospital has research groups where you could end up, and since we have two campuses (Solna and Huddinge) the choices are endless.
Have you had enough of KI and want to experience a change in environment? Then, you could consider other universities like Stockholm University, KTH or Uppsala University.
If you are the type of person that got enough of academia, you are lucky if you join the ToxMaster, since the programme has very close ties with the governmental agencies in Sweden. Each year a couple of students perform their projects at agencies such as KEMI, Swedish Food Agency or Medical Products Agency.
Are you completely tired of the Swedish cold weather and darkness? An exchange programme could be something for you! KI has exchange agreements with universities from all over the world. The benefit you can get by going on the exchange agreement is that you can get a scholarship for the months you are abroad from the Erasmus + exchange! However, one thing to remember is that you need to find the research group and supervisor yourself, so you really need to be early with contacting the research groups abroad.
There is also the option to do your thesis abroad as a free-mover where you have to figure out everything yourself and where you are not eligible for the Erasmus scholarship. In our year, we have student going abroad through both options.

Starting early with searching for potential research groups or supervisors is good, but our programme director also provided an afternoon where potential supervisors were invited to present projects (inside and outside KI!). Therefore, don't be too early since there are always very interesting projects presented at this event.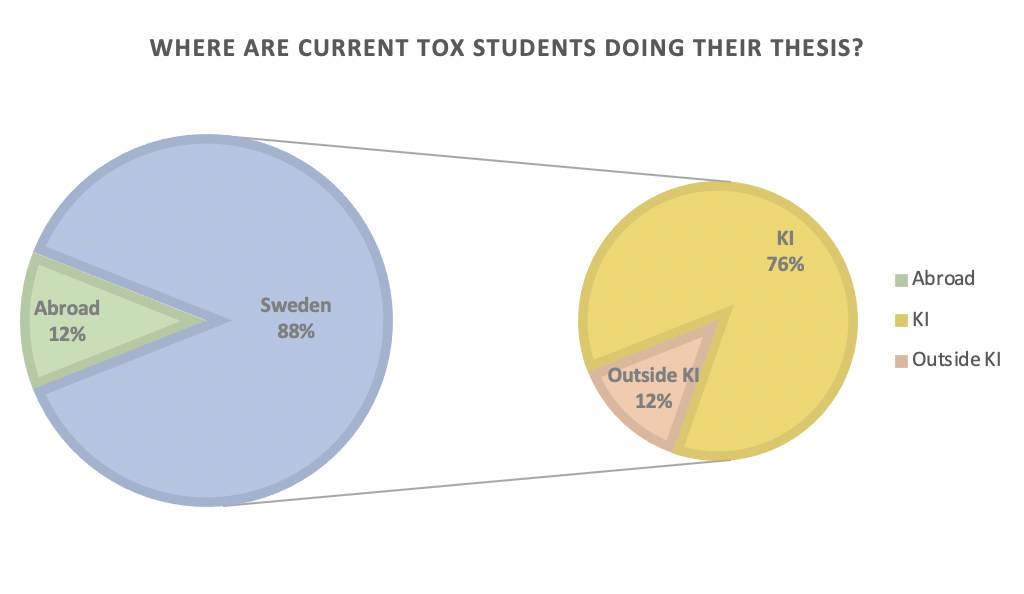 Literature project or wet lab-based project?
I am currently doing a lab-based project since I love working in the lab. If you consider continuing a career in lab, it is good to gain more experience with different methods and equipment to prepare yourself. The hardest part of the lab project is that even though December to June sounds long, it's actually quite short if you want to optimize your experiments and produce nice data. You might end up just optimizing your protocols and feel useless at the end. But don't worry! First of all, you are not a PhD student, so you don't need to publish your data. Besides, whether your results are good or bad, it's all part of the journey and they won't let you stay in the lab for another year if you have bad results.
If you are dreaming about a career in a governmental agency or risk assessment related jobs, you should consider a project at the agencies that I mentioned earlier, an epidemiology study or literature-based thesis since that will give you some more related experience. One thing you should remember is that this kind of projects require you to sit long hours in front of the computer, which can be quite intense! Make sure that you can do that otherwise it will be difficult to get through the project.
I am halfway through the project and not getting satisfying results makes me slightly depressed. However, this is the reality of science – most of the time you have to find out new solutions and optimize, only then, if lucky, you will find publishable data.
Well, let's hope for the best and try to stay calm.