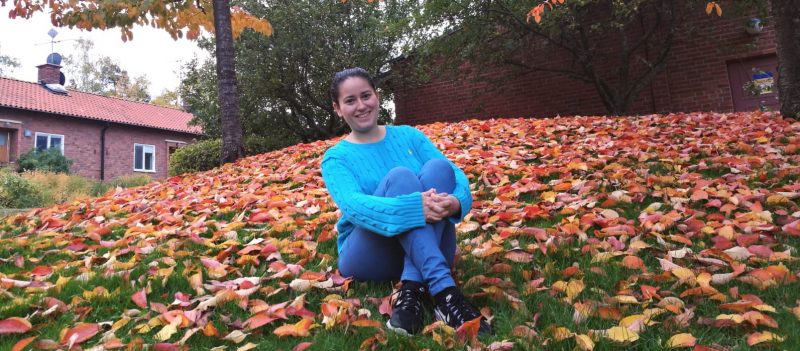 New Toxicology blogger here!
I am Aline Colonnello Montero, I am twenty four years old and I come from the wonderful but busy Mexico City. I currently study the Master's programme in Toxicology at Karolinska Institutet. My main roles at this university will include being full time student at my programme and also posting blogs for the digital ambassador team.
Who am I?
I am a happy and enthusiastic person who tries to be better person and human being day by day. I have a perseverant and strong spirit and I love to meet all my goals (or at least the most of them). I can be an extroverted or introverted person depending on my emotional mood but also depending on the on-going situation. Sometimes I like to go out and have some fun at parties or bars, but most of the times I rather to stay at home and enjoy preparing some delicious meals or watching some nice movies.
About my background
I studied a bachelor's degree in Biology at the National Autonomous University of Mexico (UNAM) at the Faculty of Science from August 2014 to June 2018. During this time I discovered my love and passion for Cell Biology, Molecular Sciences and Neurobiology. For this reason later on I decided to join a research workshop in neurodegenerative diseases and oxidative stress. During my time at this laboratory, I had the amazing opportunity to gain work experience as researcher assistant and as undergraduate students mentor and teacher.
How I ended up at KI
The idea of "Study in Sweden" entered into my life one day while I was attending a student event at my Faculty. This idea turned into an ambition as soon as I started to surface the Master's programmes taught in English. Originally, my idea was to find a programme focused in Neurosciences (for obvious reasons), but while I was searching for other possible options, a very interesting and appealing programme jumped into my eye. This programme was the Toxicology programme at Karolinska Institutet. At this point, I decided to take a deeper look into it, so I read the programme syllabus and structure and after had done this I totally fell in love with it and started to work straightaway in my application.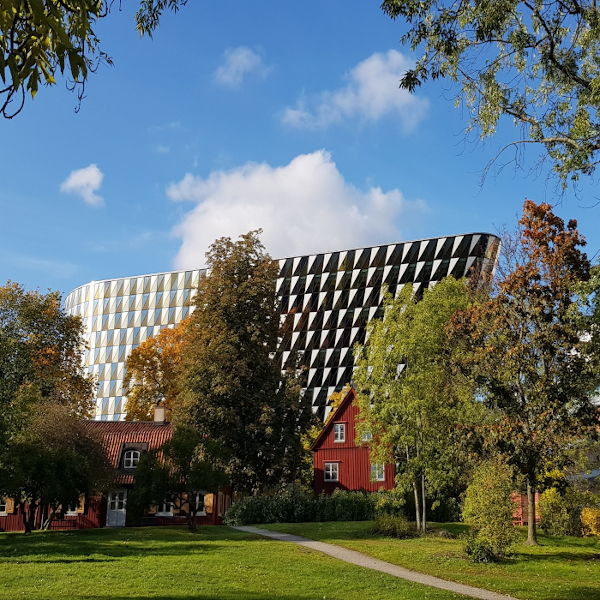 Digital Ambassador's blogs as a pre-arrival guide
When I knew that I had been admitted at Karolinska Institutet, I felt so happy and excited about it! However, all the pre-arrival preparations resulted to be overwhelming and confusing. At this point I discovered Karolinska's blogs from international students. These blogs were truly helpful for getting everything ready before arriving to Sweden. Once I had arrived to my destination, things were much easier in general (except for details with some bureaucratic stuff that will not be mentioned in this post).
Contact me!
Are you curious about my programme? Do you want to know more about life at KI and in Sweden? Are you interested in Toxicology and its branches? Don't hesitate and contact me! I wil try my best to answer your questions thru my blogs or by e-mail.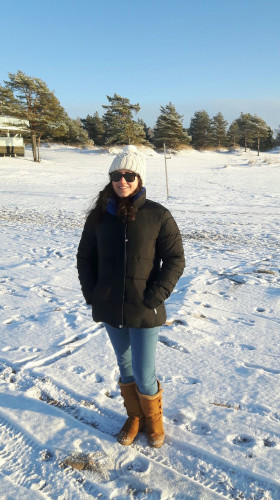 My name is Aline Colonnello Montero, I am twenty five years old and I come from the wonderful but busy Mexico City. I consider myself to be a perseverant person who works hard to meet all my goals and ambitions. I have a bachelor's degree in Biology and I currently study the Master's programme in Toxicology at Karolinska Institutet. My job as part of the digital ambassadors' team consists on writing blogs