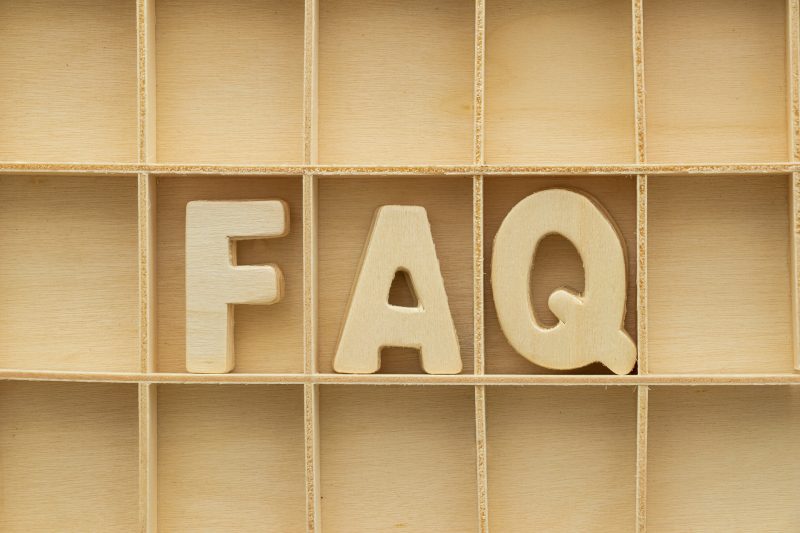 FAQs for the Bachelor's Programme in Biomedicine
Cutting straight to the chase, I've taken the liberty of dividing this FAQ list into sections to make it easier for you.
Application & Admission
Pre-arrival
Student life & Stockholm
Academics
Future prospects
Important disclaimers: this blog is not an official source of information, nor do I speak for Karolinska Institutet. If you find an inconsistency between this blog and official sources then please follow the official source, and let me know! The information here is subject to change 🙂
My main official sources in this blog are:
Don't forget that KI has a FAQ page for the Global Bachelor's Programmes. Check that out first 🙂 This blog is a complement to the official source, and I've tried to cut away redundant information.
Quick tip: looking for something specific? Do a Ctrl + F or Command + F for a quick search for keywords.
---
Application & Admission
What are my financial aid options?
You can look at the Scholarships page on KI's website. You can also look at your own country's system for offering aid to students who want to study abroad.
How do I know if my grades match the entry requirements?
You can find information on how your education converts to the Swedish system of merit points on the universityadmissions.se website. There are relevant links and details on KI's Admissions to Global Bachelor's Programmes webpage as well.
What are my chances of getting accepted?
While there are no official "cut-off" points, you can look at the historical lowest merit value points on: https://statistik.uhr.se/ (Application rounds are called IKHT for the January round and HT for the April round).
Which application round should I apply in?
You should look at the programme website to decide which application round you are best suited for. You can also explore the universityadmissions.se page on why you may not be able to apply in your last year of high school. There is more KI specific information available on the FAQ page.
Is my English good enough for this programme?
Whilst the Bachelor's Programme in Biomedicine is offered entirely in English, I would say that the complexity of the topics lies in the content rather than the language. A command of the English language is an asset, however, as the coursework involves reading scientific papers, writing reports, and making presentations. As the programme website states: "Proficiency in English equivalent to the Swedish upper secondary school course English 6/English B." is an entry requirement
How does the selection work?
Information for the selection process for The Bachelor's Programme in Biomedicine is provided on the Admissions Information page.
---
Pre-arrival
Where should I look for housing?
Stockholm is a pretty well-connected city with easily reachable suburbs so you can live almost anywhere. For leads, check out Mireia's video on housing options or explore the innumerable accommodation blog posts written by digital ambassadors over the years.
These are the things I like to look for:
A grocery store nearby (ICA, Hemköp, Willys, Coop, etc.)
Public transport options
Can I bike to important places?
Connections to T-Centralen and Odenplan Station
Distance from KI
You can look at this Things I wish I knew about transport in Stockholm and Yeung's video on Stockholm Transportation for more info on how to check whether your housing candidates are well connected!
Are we mostly on the Solna campus or the Flemingsberg campus?
The Bachelor's Programme in Biomedicine consists of many courses which are held in either the Solna or the Flemingsberg campuses. So far (I'm in my 2nd year) we have primarily been in Solna! The Flemingsberg campus is reachable by KI's commuter bus (free for students).
What is the student community like in Stockholm?
Stockholm's student community is quite large. Karolinska Institutet, KTH, and Stockholm University are just some of the big universities here. It's easy to move around, find things to do, make friends, and more. If you want more information on Stockholm, here's a blog from Inés about why she likes Stockholm, and here's a webpage about studying in Stockholm.
---
Student life & Stockholm
How much do you interact with people from other programmes?
Since the university is quite small in comparison to many others, I've found that there's a good deal of mixing between students of different levels (undergraduates, master's programmes, doctoral students, etc.). You'll meet all types of students in student union activities, and interact with researchers in classes and seminars. A really good way to meet people in an academic setting is by attending conferences (you can easily register on the KI website).
How can you get involved in student activities & extracurriculars?
You'll want to check out Medicinska Föreningen's webpage, where you'll see how to get involved in the activities and societies. However, I'd recommend going to social media for the things that interest you because that's where you'll find regular updates!
If you're concerned about how the pandemic has affected this part of student life, you can go check out my blog on Extracurriculars in pandemic times
---
Academics
Since KI is a very research-focused university, does this affect the quality of the undergraduate programme?
I think this has its pros and cons. On one hand, our professors and lecturers don't teach in a specific and standard style, so the variations may work better or worse for you. However, the teaching is done by experts and researchers in the field, and that makes the lectures updated and immersive. Additionally, there are lots of opportunities for internships and extra jobs in these research labs or companies.
What are the courses like?
You'll find a summary of the labs in most of the course review blogs I've written, so you can go check them out! Keep in mind that things change from year to year so you may encounter somewhat different setups. The university courses are currently mostly online. You are welcome to skim through the syllabi of some courses and see how the descriptions sound to get a feel for the depth and quantity of material. A good source for this is the information page for current students
How much time do you spend on your coursework?
The number of hours you put in depends a lot on the individual. I like to be involved in student life (as I talk about in my blog Extracurriculars in Pandemic Times), so the proportion of time I put into studying may be lower than that of others. The material and coursework are challenging but really fun! I enjoy it a lot so the work doesn't feel heavy 😊.
---
Future Prospects
Is this programme a good step towards becoming a doctor?
The Bachelor's Programme in Biomedicine is a 3-year programme focusing on giving students a "broad knowledge of the biology and pathology of the human body and an understanding of molecular mechanisms underlying major global diseases such as cancer, cardiovascular diseases, infections and neurological diseases".
This programme does not lead to a medical degree (Source: FAQ page). The Medical Programme at KI (a 5-year programme offered entirely in Swedish) will make you eligible to practice as a doctor in Sweden.
What can you do after this programme?
Research is an obvious choice, either by going into academia (Master's and PhD) or by research for a company or organization. You can also branch away from biomedicine, for example by pursuing the Master's Programme in Bioentrepreneurship or Toxicology. If you're curious about what previous alumni have done, you should definitely check out the Alumni series on the Karolinska Institutet website.
---
Finally
Do you have more questions regarding application and admission? You can always contact the Admissions Office for official information.
If you're concerned about the measures regarding Covid-19, you can find up-to-date information about KI's rules and regulations concerning the pandemic.
I hope this has been helpful, and I wish you best moving forward!
🖤 Inika
Featured image by Mahesh Patel from Pixabay
Hello, Inika here. I'm a third-year Biomedicine bachelor's student at KI. I'm from India and a little bit from Sweden. As a Digital Ambassador Blogger, I'll be writing about my programme, things happening in and around KI, and giving insights into university life.