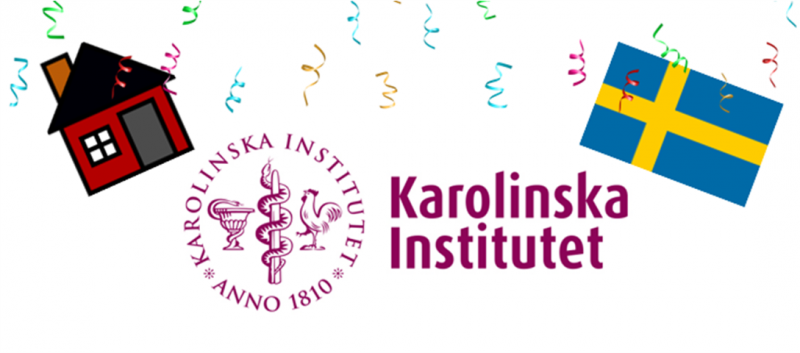 Been accepted to Karolinska Institutet? Now what?
Hello again, and congratulations to all of you who have been accepted to study at KI next year! So, you've been accepted to study here, but now what do you need to do?
To help you prepare for your studies and living in Stockholm, I thought I'd give you a few things to start considering now you've got your offer to study at KI!
Start looking for accommodation
Being an international student, I could apply for accommodation through KI housing. I would recommend signing up for this as soon as you can to try and ensure you get accommodation through them. Staying with KI housing is good as it means you get to live with other students who are also studying at KI.
Sign up for SSSB as soon as you can. SSSB is another student housing company in Stockholm, and the more queue days you have the more likely you are to be able to find a place to live with them. You can make an account and build up 90 queue days before you even start your studies. This puts you a little bit further up the queue and therefore allows you a greater chance to be more successful in finding accommodation.
Finally, if neither of these options work, consider looking for your own housing! There are often a lot of rooms available to rent from individuals in Stockholm too.
For more information about housing, check out Lauren's blog on finding housing in Stockholm.
Join your class Facebook group
There are groups on Facebook for all of the global master's programmes. Joining the one for your course is a good way to meet people who you will be studying with next academic year before you all move to Stockholm. In these groups, you might be able to learn valuable tips from each other, and of course, make new friends!
For any accepted global health students, here is a link for the global health master's 2021 group.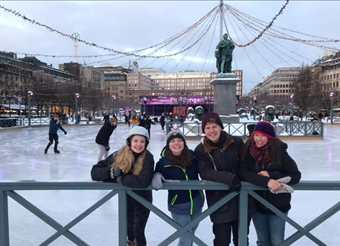 Learn a little Swedish!
This is definitely not necessary before you move to Sweden to study, as almost everybody in Stockholm seems to be able to speak at least a little English! However, I found it nice to learn the basics of Swedish. This meant I felt less overwhelmed when I arrived in Stockholm. There are many ways to learn Swedish, but I started with Duolingo, and I felt that this gave me enough of the basics before moving here. Additionally, it is possible to learn Swedish for free once you arrive in Stockholm – you get one free course with Folksuniversitetet through KI, and it is also possible to learn through SFI, so if you are considering learning once you arrive, it's also nice to have a head start!
I hope these tips give you some ideas on how to get prepared for starting at KI. Now's the time to get excited about studying at KI, the time will really fly between now and August, and before you know it you'll be in Stockholm!
Hey! I'm Katie, a blogger for the master's programme in global health. I'm from England, and I've currently studied half of my medical degree in the UK, and after this year I will return to the UK to complete my degree and qualify as a doctor. If you have any questions about the programme feel free to contact me!