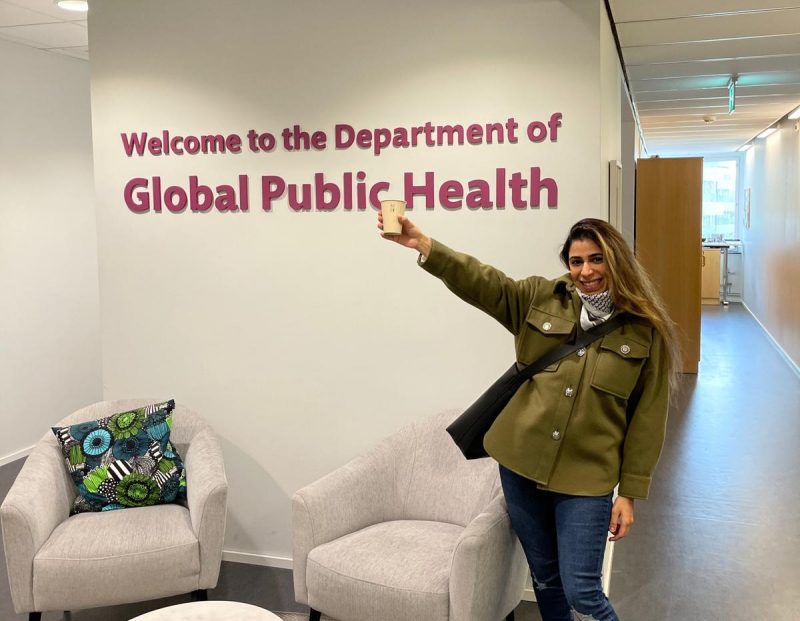 Thesis reflections from the first health promotion and prevention class
The semester is coming to a close, and this is the first year with a graduating Health Promotion and Prevention class! As a first-year student or prospective student, you may have questions about what the thesis project and experience is like, so I gathered some reflections from my class. 
What is something you wish you knew before starting your thesis?
"That we will be limited in the number of references we are allowed to use as this is not an approach followed in any of our previous courses."
"I think everyone has their own unique experiences with the thesis, but having a clear outline from the very start of the expectations for the structure and content needed to pass would have been helpful for us and our supervisors. Also, if you manage your time well you will definitely have time to do other things outside your thesis (i.e. travel), especially if a lot of the work is done online!"
"I wish I knew that finding a project would be up to us. If you have a passion topic or area, I would recommend looking as soon as you can and start contacting researchers. KI does offer some support, however, they are limited by which projects are available during that time at KI, therefore, it could be unlikely for them to find you a project in your passion area."
"The librarians are there to support you if you have problems in academic writing."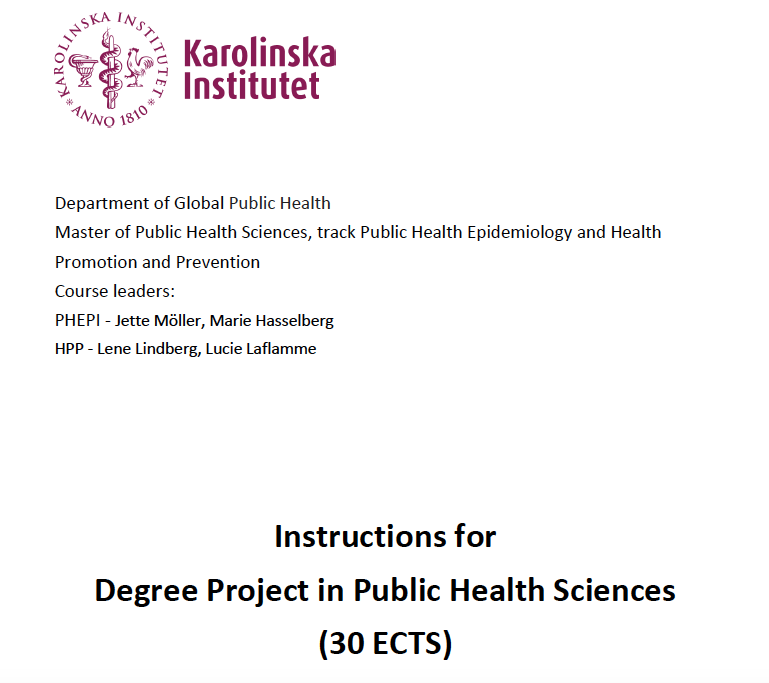 Tips to future students on building your relationship with your supervisor?
"Negotiate the time between you submitting something for them to read and when you receive it back e.g., 2 weeks. Also be up front with expectations regarding the type of support you think you'll need, how often you will meet."
"First I would consider how you best manage your own work and time, and outline a possible schedule for your thesis term. Then ask to set a meeting with your supervisor at the beginning to discuss what type and how much support you think you will need and what they can provide. Ask what method of communication works best for them, review your schedule together and set meetings ahead of time throughout the few months. As long as there is clear communication there will be a good relationship!"
"Understand what forms of communication works best for both of you. Is it WhatsApp, zoom, meetings etc. Once you find which method works best for both of you, it is easier to find a flow in your communication and relationship."
"Approach lecturers throughout the program who present on topics of interest, and tell them what you liked about their lecture. This is a great way to make contact with potential supervisors and to start building a relationship!"
"Be open-minded with suggestions and they will open up and guide you more! Also once you have finished, you can ask them to write recommendation letters to apply for jobs/further studies."
What was your favourite part of the thesis project?
"Applying what I have learned in biostats."
"My favourite part was the independence and flexibility. I really enjoyed taking the reins on my own work and planning the term in a way that allowed me to do things outside of my thesis for both academics/career and for fun!"
"I really enjoyed seeing my work coming together. It always felt like it was so far off, and one day you look at your paper and realize "hey, I almost have a thesis"! I really recommend being persistent with finding a project that interests you, because it makes it that much more rewarding!"
"I enjoyed collecting and working with my data since I was able to collect primary qualitative interview data. It is rewarding to have the chance to speak with stakeholders and hear first-hand accounts after doing so much reading on the topic!"
"Meeting with researchers in the research group who are experts in their fields."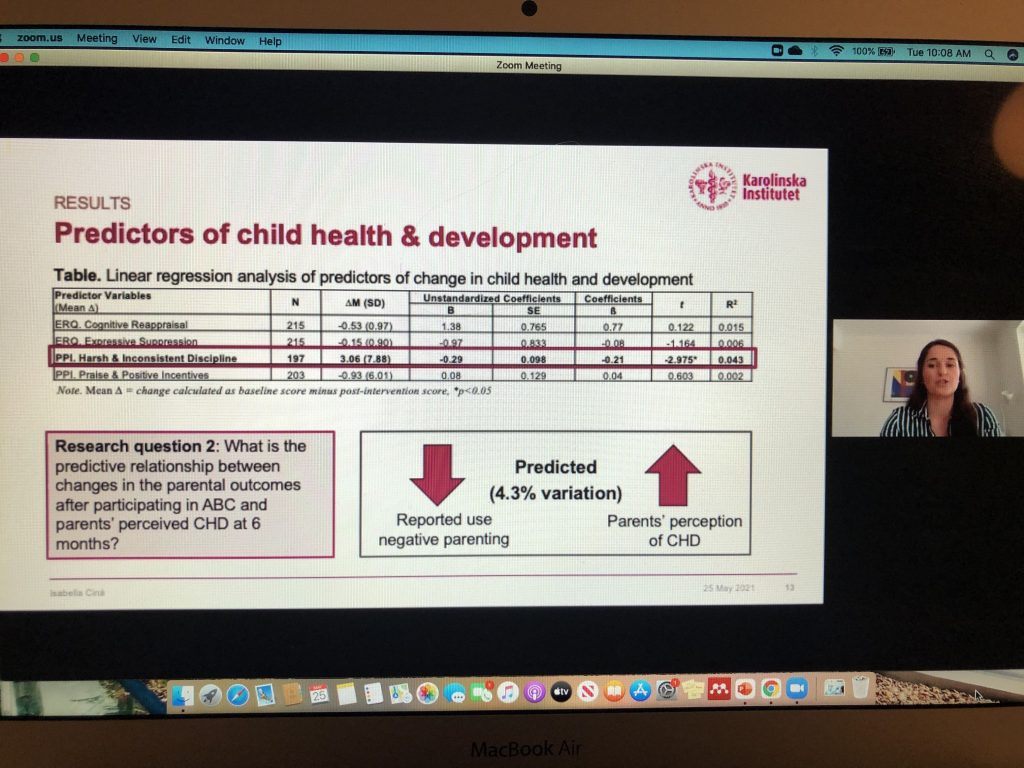 What did you find the most challenging?
"Applying what I have learned in biostats. Also, limiting the number of references reduced the depth of critical engagement with literature and previous research. I think this detracted from the quality of my research."
"Since I largely worked independently, there were times where I had no idea if the work I was doing was correct or the best quality. However, I think many of my classmates had that feeling at some point throughout and it's always best to just communicate with your supervisor if you feel like you need some support!"
"Experiencing the limitations of gathering your own data was challenging. Things are often out of your hands and you cannot control the timeline of things. I often felt I was constantly a step behind as I waited for different ethics, approvals, recruitment etc. So sometimes, it can feel frustrating being in limbo."
"Addressing examiner's comment for the revision in such a brief time."
Anything else you would like to share with future students?
"Make sure that you develop good relationships with your fellow students so that you can create peer-review groups during the process. It helps with dealing with the pressure and you get excellent feedback to elevate your thesis."
"Cherish every moment of your thesis writing. Be passionate. It might open the door for your future career. ;)"
Overall, I hope these reflections give you insight and help you feel more prepared for the HPP thesis project.
Thanks for reading!
Lauren
Hi! I am Lauren, I was born and raised in Canada, and you probably will hear me talking about how much I love Canada, especially the mountains. I am the blogger for the Master's Public Health Sciences Health Promotion and Prevention stream and I am excited to share my experiences with you!