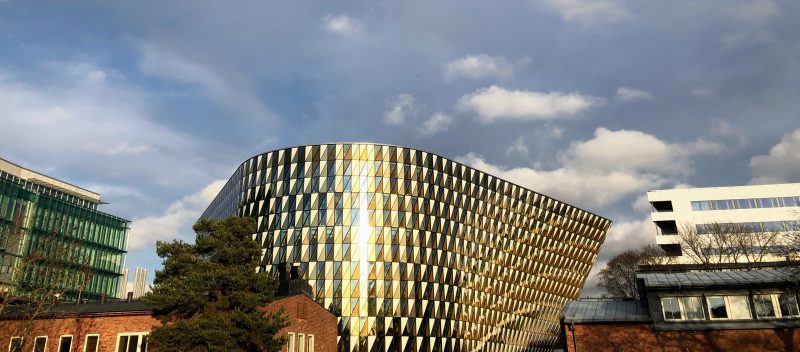 12 Places you should know on KI Campus
Have you wondered what the KI campus Solna looks like? Where on campus things actually are? Or perhaps you are hopelessly lost amongst innumerable red brick buildings and all the large shiny buildings look the same to you?
Then welcome to the KI Solna Campus Tour! I have taken many pictures and will talk you through 12 places on campus that you should know or recognize. Hopefully, this will give you a better feel for what the KI Solna Campus is like.
If you want, you can take a look at a KI Campus tour video, or even browse the KI website itself! Keep in mind that this is for KI Campus Solna, and I have not included anything from the Flemingsberg campus. I'm not there very much, so I don't feel particularly qualified to give a virtual tour. Perhaps that's a task for another DA?
Without any further ado… let's begin!
1. Aula Medica
Very shiny and possibly the most prominent building on the KI Solna Campus. Aula Medica is where big event events such as career fairs, the Nobel Prize lectures for Physiology and Medicine, introduction events for new students, etc. happen.
Note: not to be confused with Aulan, a large room in the MF Student Union House where a lot of parties and events happen.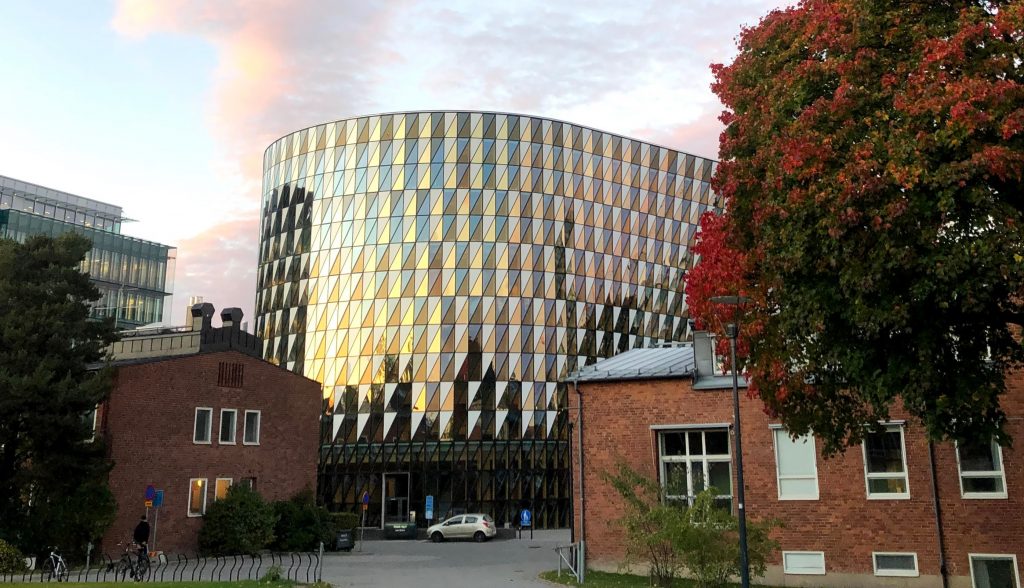 2. Biomedicum
Biomedicum is a large green building right by Aula Medica that houses biomedical research. It is closely linked to Bioclinicum on the other side of the road, and houses experimental research. Access to all floors other than the ground floor is restricted to those who work there and have an access card. So if you want to explore… get a job!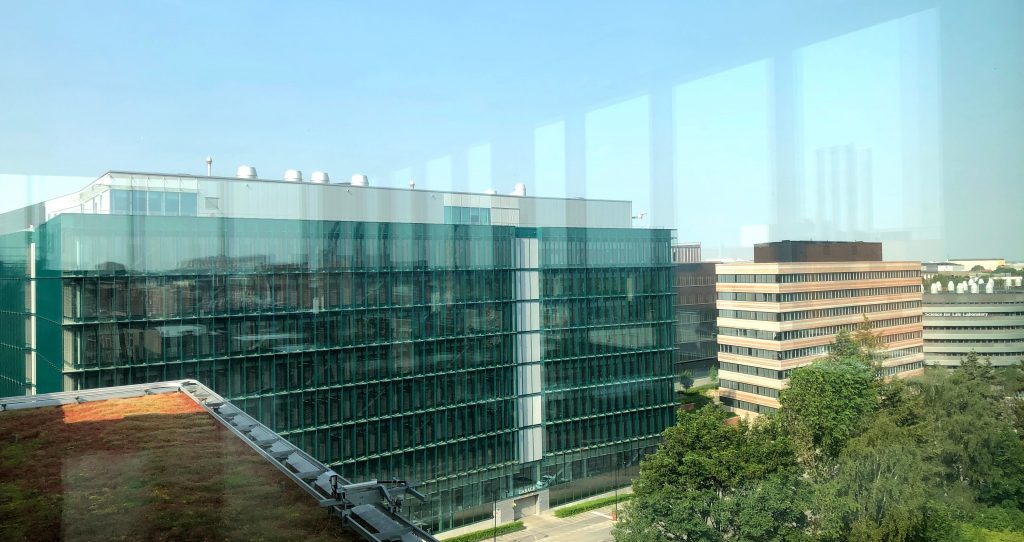 3. Bioclinicum
Continuous with the hospital, people at Bioclinicum work with molecular diagnostics and pre-clinical and clinical research. The views are great, and there are some really lovely science photographs on display there. Many levels of the building are quite austere though, with bright white walls and flooring.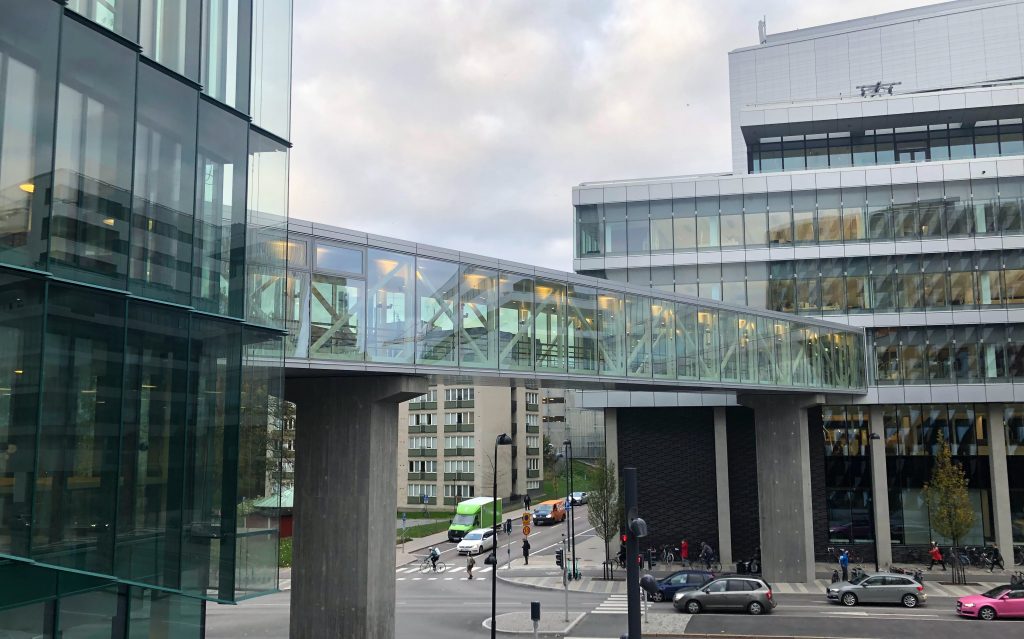 4. MF Student Union House
MF (Medicinska Föreningen) is one of the two student unions at KI (the other is Odontologiska Föreningen). They have a union house where events and parties take place. They also have a piano, practice rooms for music and dance, and a reception area. Their opening hours vary, but you can request almost 24/7 access to the reception area with your KI card if you're a part of MF. This building is right by Aula Medica.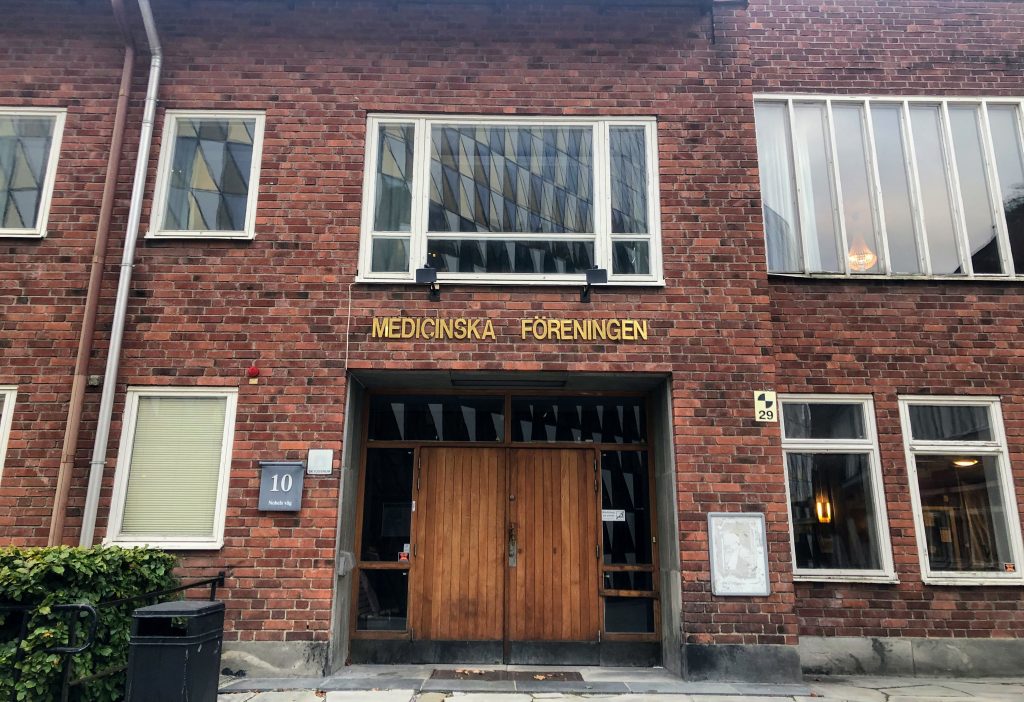 5. "New" Karolinska Hospital
The "new" Karolinska Hospital is right across the road (Solnavägen) from the rest of the KI campus. A prominent building of steel and glass, it is one of the largest University Hospitals in Europe. The "old" Karolinska Hospital is marginally further away, and its premises have been around for much longer.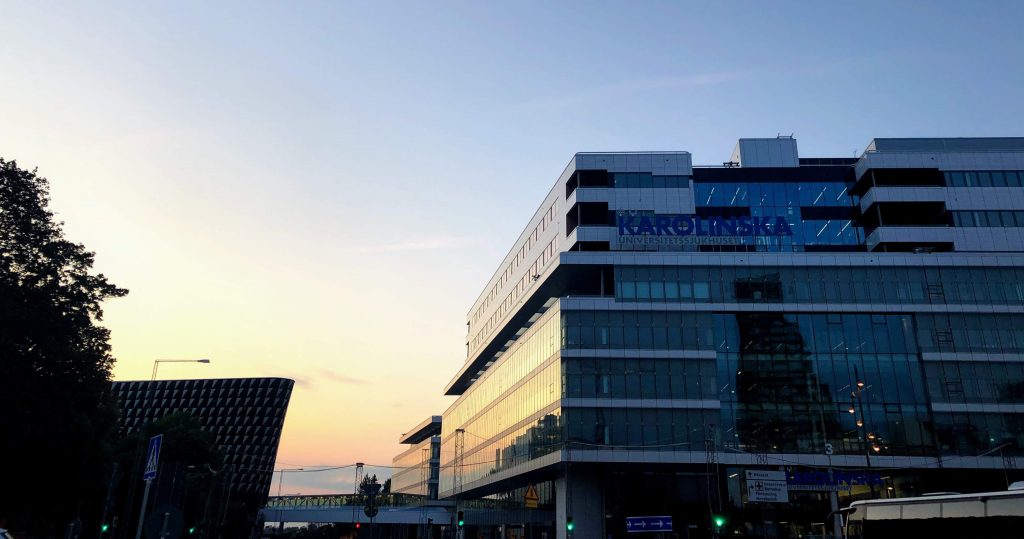 6. Hus 75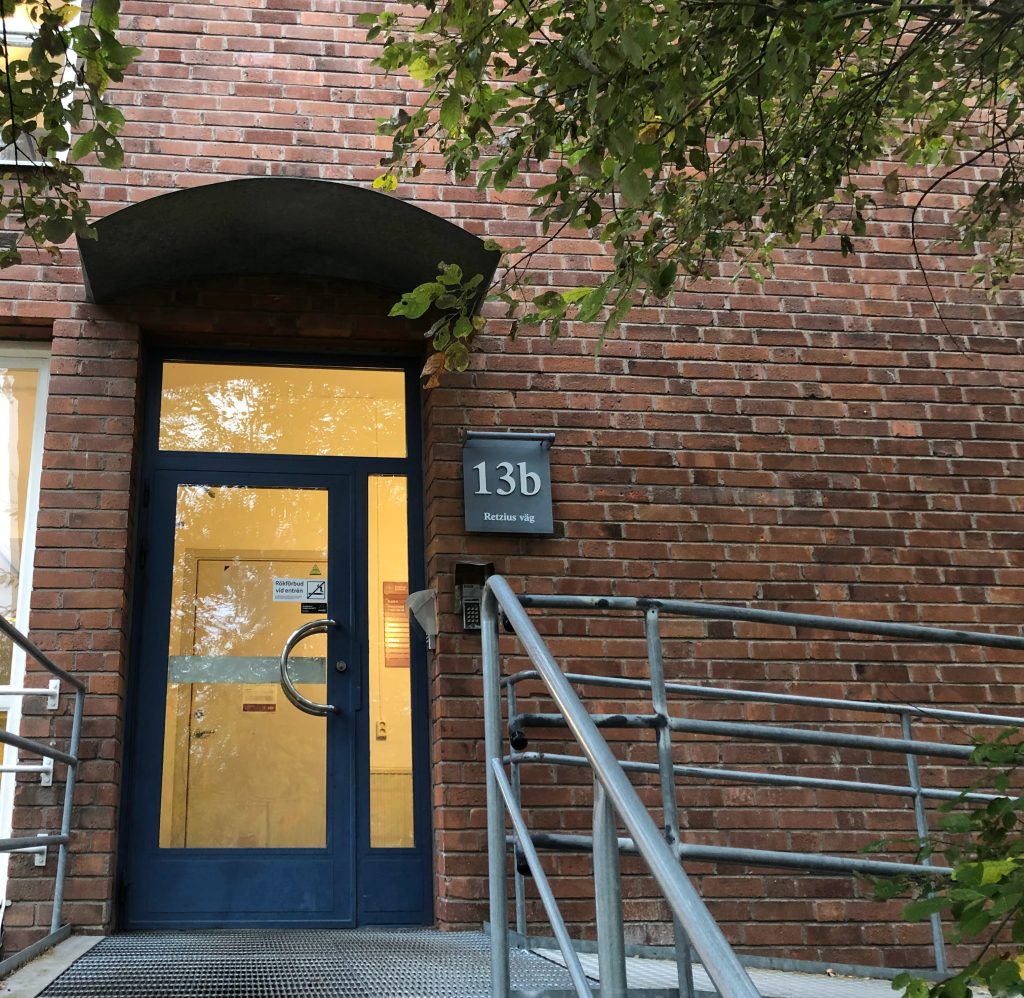 Retzius Väg 13b, also colloquially known as Hus 75 or House 75 is a popular hangout spot and location of many smaller activities, events, etc. I don't know why it's called House 75 or what is so very seventy-five about it, but it has microwaves, a fridge, and good group rooms so I am not going to question it.
7. Jöns Jacob
Often referred to as JJ's, Jöns Jacob is the main café on KI Solna Campus. They serve fresh food for lunch and have a little shop open for most of the workday. There are lots of microwaves and plenty of seating area.
Fun fact: JJ's is named after Jöns Jacob Berzelius, a famous Swedish chemist who was born in the late 1700s.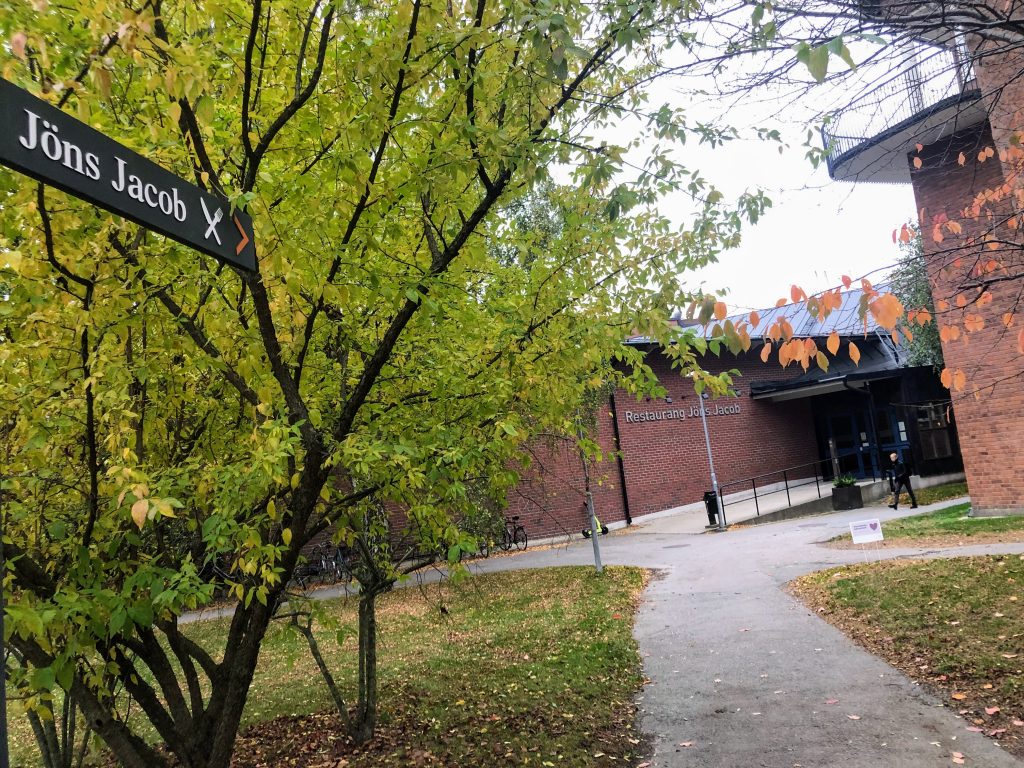 8. KIB (KI Biblioteket, or the KI Library)
The KI Library is freshly renovated as of 2021, and I am so happy it's finally open! It's so cute and I love the study spaces and quick access to books. I do get a bit cold in here, but that is my only grievance. You can book group rooms to study in or walk in and grab a seat. You need a KI card to access the library after a certain time (check their website) so make sure you don't forget it at home!
This building also houses other things – the KI gym and sports hall, KI Student health services, and the MF bookshop Medicinska Bokhandeln are all in this building.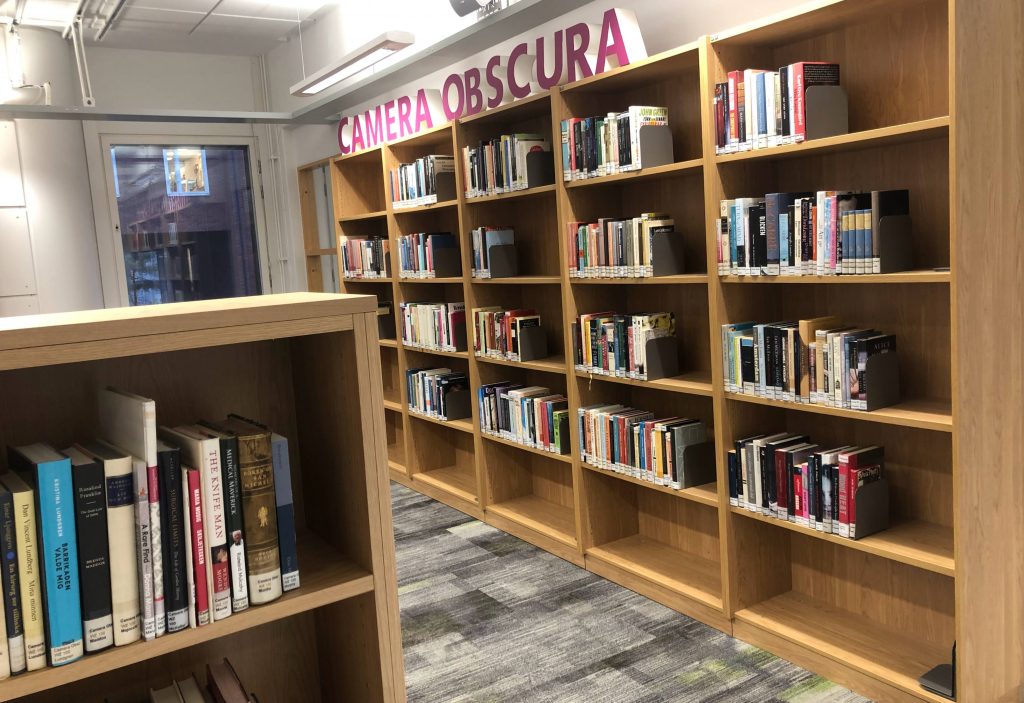 9. The Scheele Laboratory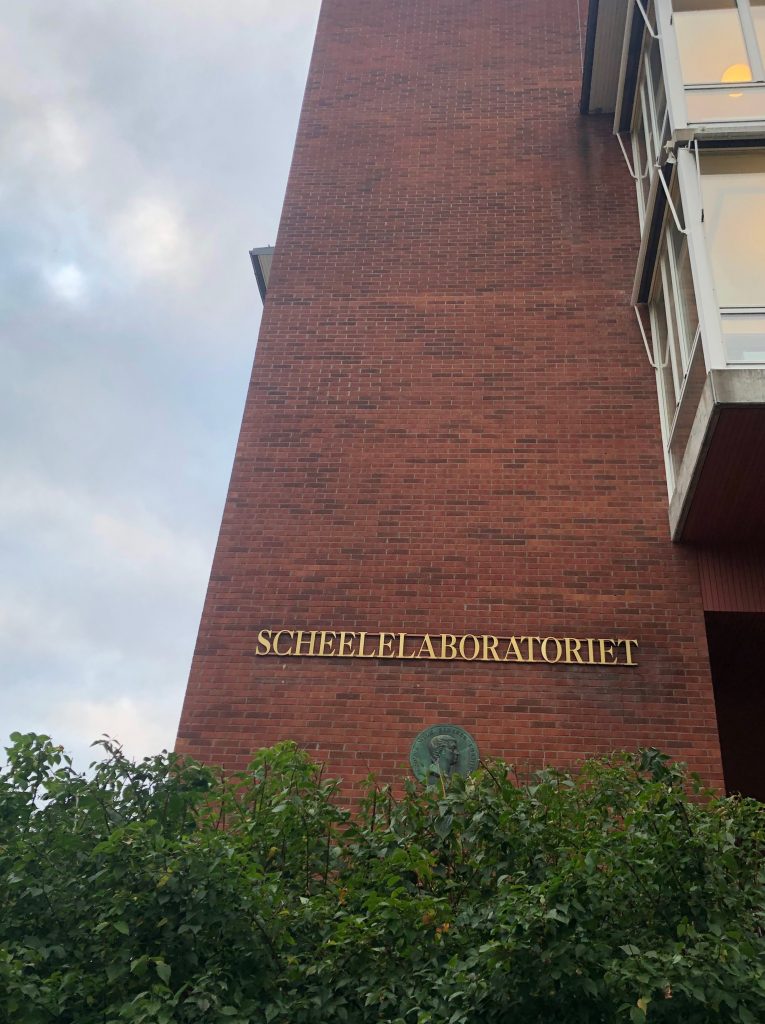 Adjacent to the KI library, here we find the laboratories for students and courses. There are cozy and quiet study spaces as well as microwave areas for food.
Scheele is named after Carl Wilhelm Scheele, who is known for his discovery of oxygen!
10. SciLifeLab
SciLifeLab is a life science research institution that has branches all over Sweden. This one includes three different wings that represent three major universities in Stockholm: Karolinska Institutet, Kungliga Tekniska Högskolan, and Stockholm University. The Masters Programme in Molecular Techniques in Life Science is based here!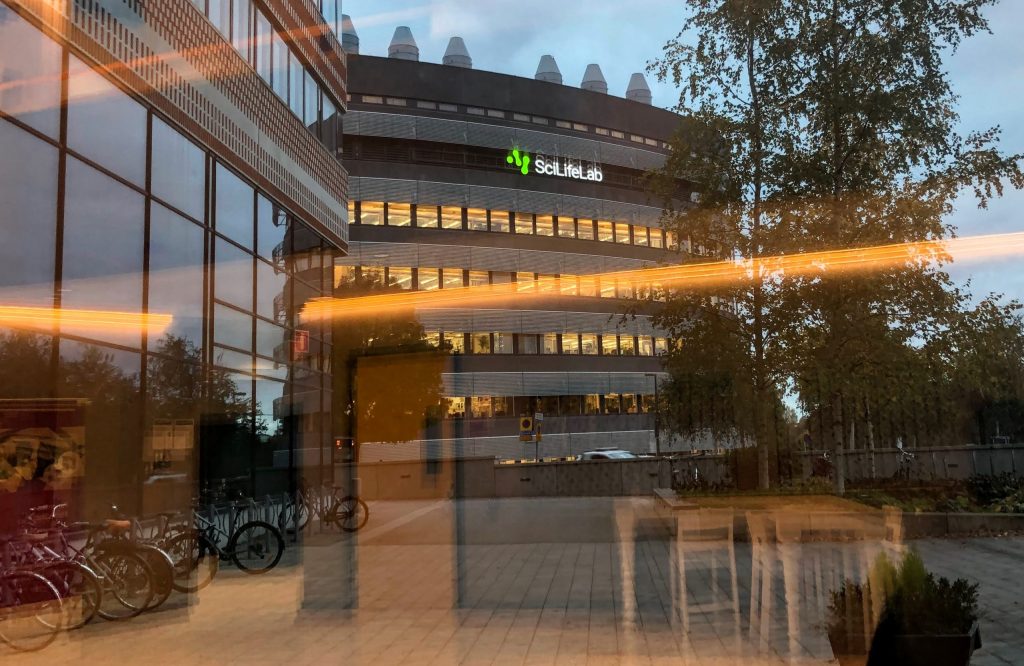 11. Widerströmska Huset
This is where a lot of classes for master's students are held. It's a nice building, albeit with some… interesting decor choices. Super warm and comfortable though, so I guess you win some and lose some.
Widerströmskahuset is named after Karolina Widerström, who was very active in women's health and also Sweden's first female physician with a university education.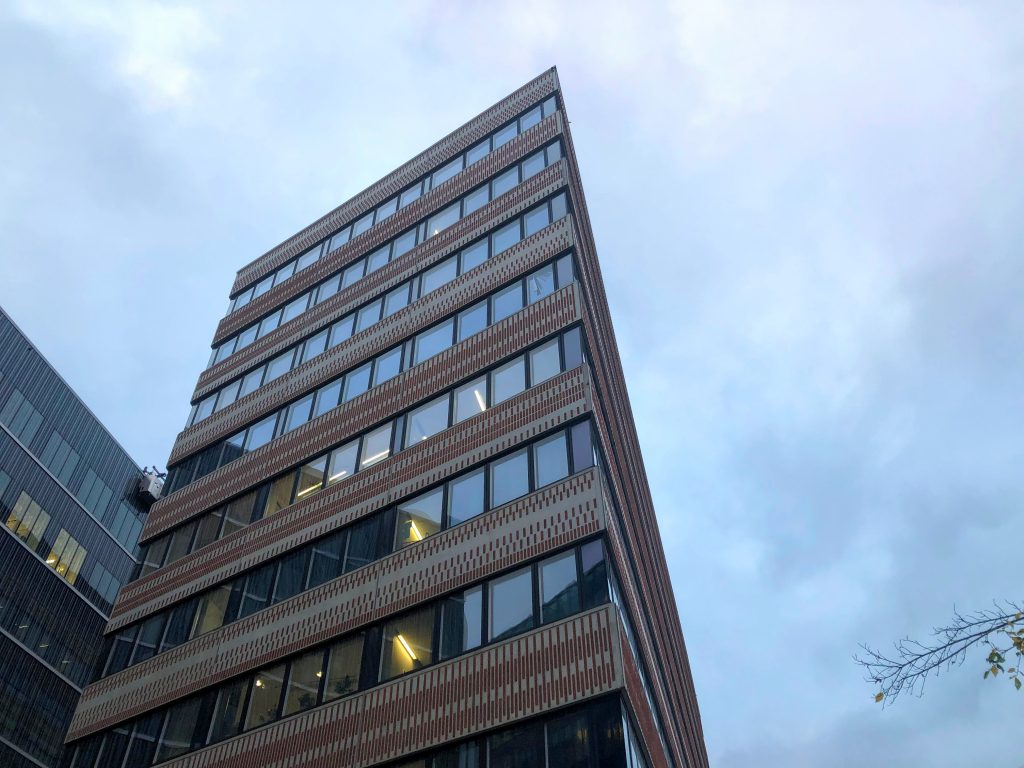 Yes, the toilet paper roll-esque art is a theme throughout the building. Can you find a little clue about the building across the road in the toiler paper picture? Look closely!
12. Nobel Forum
I saved the most famous for last. The Nobel Forum is a rather unassuming-looking building by the main entrance of the campus. The golden letters adorning the front of the building are the only signs of the committee that chooses the recipients of the Nobel Prize in Physiology or Medicine every year.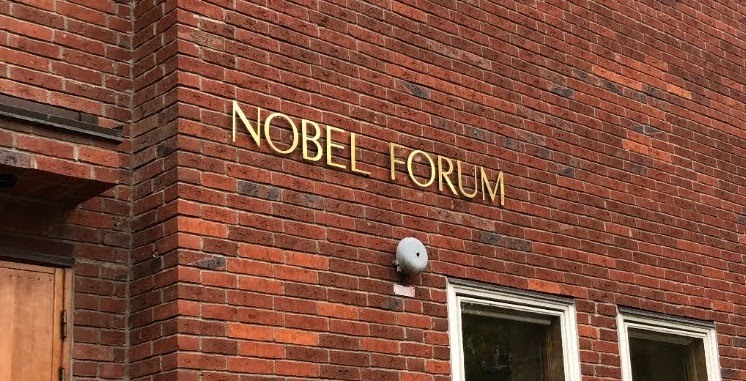 Finally
I think this may be the most picture-heavy blog I've written as a blogger – what did you think? As always, you can reach out to the current digital ambassadors with any questions or comments.
<3 Inika
Hello, Inika here. I'm a third-year Biomedicine bachelor's student at KI. I'm from India and a little bit from Sweden. As a Digital Ambassador Blogger, I'll be writing about my programme, things happening in and around KI, and giving insights into university life.