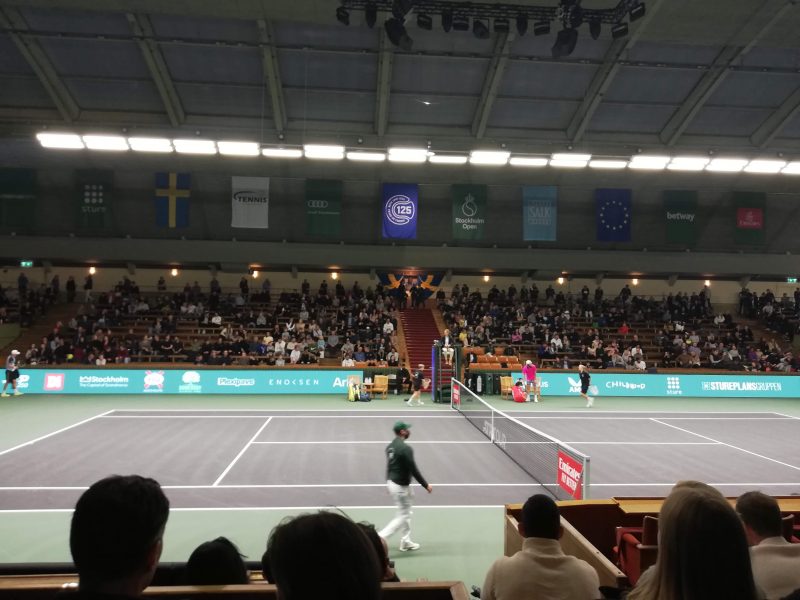 Stockholm Open – a blog for tennis fanatics
Have you ever wondered what it's like to be a professional athlete? If yes, then you are not alone. It wasn't that long ago that I thought I had a future in becoming a Grand Slam-winning professional tennis player. Of course, as with every single one of my "phases", that dream faded as fast as it appeared, but what stayed with me was the love for this beautiful racket sport.
Hence, it's no wonder that I'm a huge fan of playing tennis and, even more so, watching the pros going at it in major competitions! Most of the times I follow the Grand Slam tournaments happening all over the world on TV but, this past November, I got the chance of experiencing being an audience member in the flesh!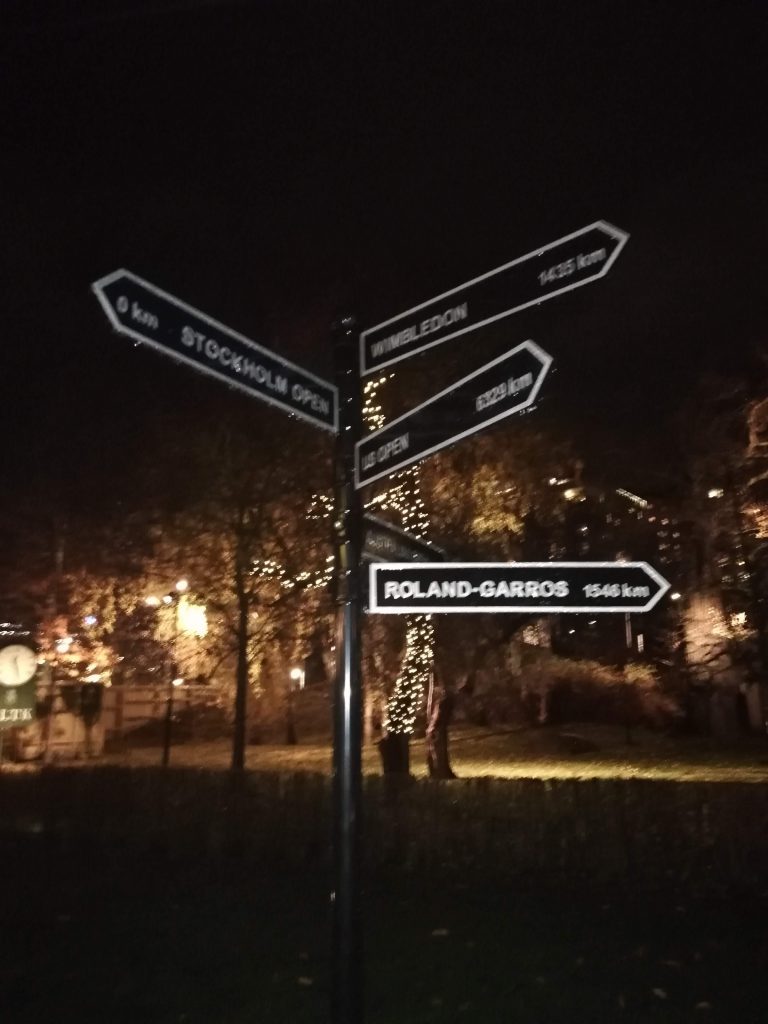 I'm obviously talking about the Stockholm Open – a tennis tournament that happens annually in Stockholm at the Royal Tennis Hall. It usually attracts small and big names in the sport, but this year some of the most recognizable players included Andy Murray (GB), Tommy Paul (USA), and Denis Shapovalov (CAN). Even though I was rooting for my fellow Canadian, Paul ended up beating Shapovalov in the Singles finals.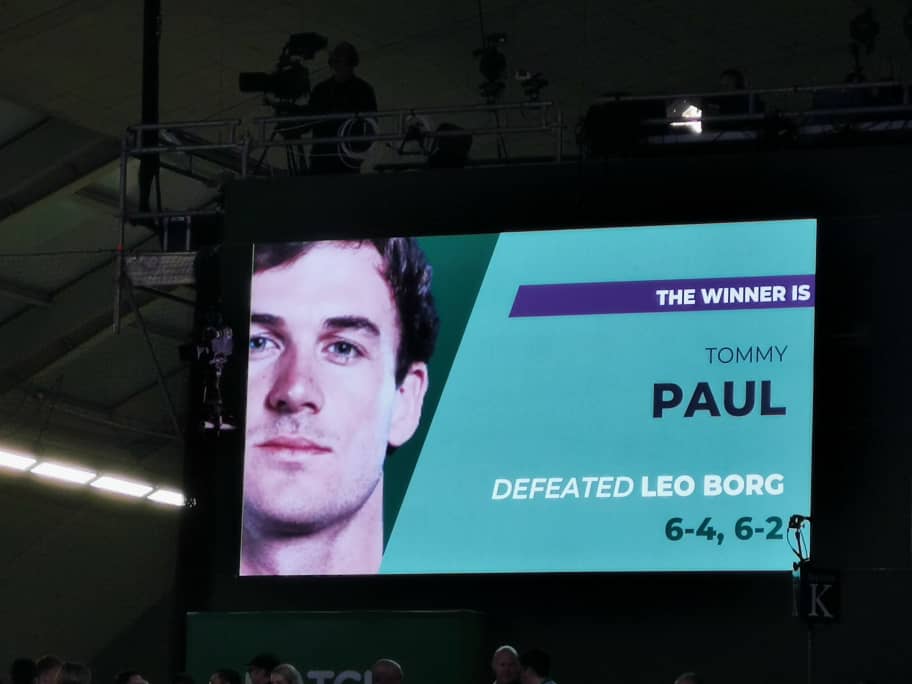 I wanted to write this blog for all of my tennis fanatics out there who are wondering what the tennis scene is like in Stockholm. Also, so I could give you a little insight into what it's like to attend a major tournament like the Stockholm Open, if that's something that's on your bucket list once you start studying at KI.
First, you need to be timely about when exactly you buy your tickets for the tournament. My friends from the KTH Racketklubb and I decided to go as a group so we bought the tickets almost 4 months in advance haha. I know that seems like a lot but we were EXCITEDDDD!
Next, closer to the date, I suggest you start thinking about how you will get to the venue (bus, bike, walk, etc.) and what snacks you want to bring – believe me when I say that the food they sell inside the stadium is way too overpriced, and if you're on a student budget, every krona accounts! Thus, bring your own food inside your backpack, especially if you plan on attending all the matches happening that day!
Then, make sure you wear the right kind of clothes because if you get easily cold, especially on a rainy day like the one my friends and I experienced, it's always good to have extra layers. The stadium is closed off but beware that the seats where the audience can watch the matches from are quite uncomfortable and cold.
Finally, make sure to enjoy the matches as they progress, it's always a learning experience even for advanced players like me to watch some of the highest ranking pros in the world!
My top 3 tips for making the most of being an audience member at a tennis match are:

1) if you get dizzy or tired of falling the tennis ball back and forth between the two sides of the court, just focus on the middle area closer to the net because that gives you a wider, less painful view of both players.

2) if you are there to support a specific player, feel free to bring your own cardboard with a few words of encouragement so that the player feels your love <3

3) some basic audience etiquette – if you want to use the washroom or get some food during the match, wait until the break times because that's when the access between the bleachers and the rest of the stadium is open; otherwise, it's considered rude to leave your seat while the game is still going on.
Lastly, enjoy the company of your friends and make sure to share with them on the laughs, exasperation, thrill and excitement of the moment! This is definitely an experience I won't soon forget!
P.S. – As a little bit of an aside, I cannot believe that I shared a room with the legend, the one and only, Björn Borg, as he was there supporting his son's, Leo Borg's, first ever professional match. I've admired Borg my whole life, so when he sat right across from me on the other side of the court, I couldn't believe my eyes! Here's the photographic evidence so that I can keep this memory forever in my records. 😉
You can learn more about the history of the Stockholm Open or buy your tickets for next year's edition on their website. Hope this blog has been informative to all of you tennis enthusiasts out there!
Hej! My name is Francisca. I come from the faraway land of the supreme maple syrup, aka Canada. I'm the blogger for the Master's Programme in Molecular Techniques in Life Science at Karolinska Institutet. I love to write about my experience as a student in my programme, a newcomer to Stockholm, and a rookie at life in general. In my free time, I enjoy playing tennis, making music, sketching the city's landscapes, and reading about anything and everything that interests me.