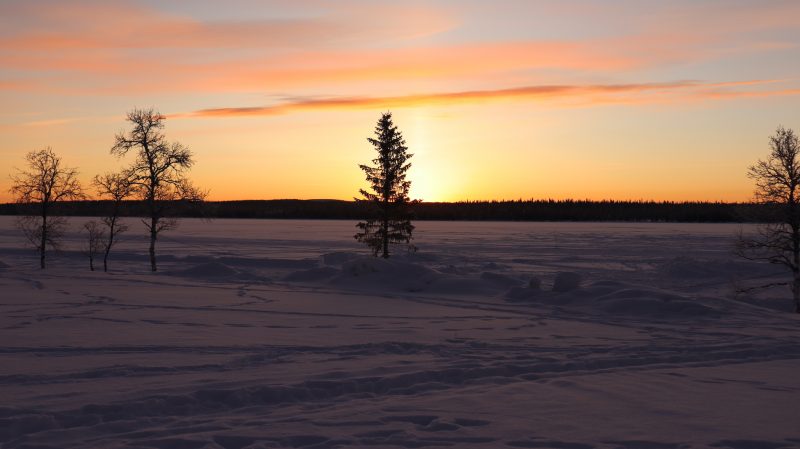 My "holiday" at a glance
You may notice the quotation marks in the word holiday from the title. Well, to be clear, actually there is no official holiday or semester break in my programme. They call it distance learning and we still have some group works to do. But, no worries, I managed to do some fun activities amid this period. Besides, Sweden has a lot to offer in this year-end season.
So, here are the highlights of my holiday break:
Learning new things (a.k.a skating!)
I never felt the urgency to learn ice skating (please don't blame me, there's no snow in my homeland). Besides, for me, ice skating is often associated as an expensive sport. Yet, it looks like everyone can do ice skating here in Sweden! (well, at least, everyone I talk to). So, I feel challenged to learn this new skill.
There are several skating places in Stockholm that are open for public. My favourite place has always been Kungsträgården's ice rink simply because they provide ice skating shoes rental, perfect for recreational or seasonal skaters like me. It is also located in the middle of the city which make the experience even more exciting.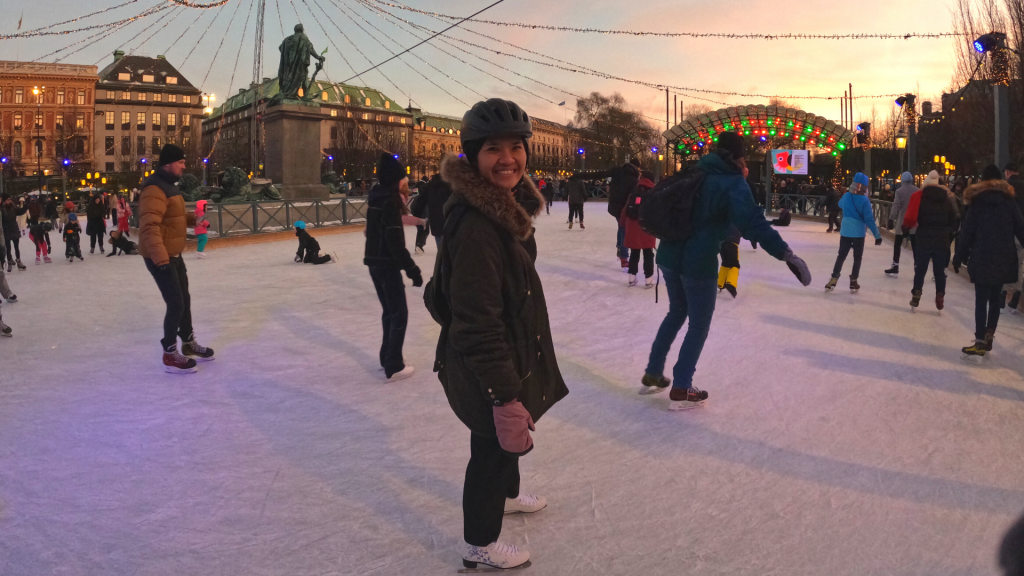 If you are a skilled ice skater and want to experience the natural adventure while gliding on ice, I suggest you try the sea ice rinks. With proper skill in ice skating and knowledge about Ice Safety, the sea ice rinks can offer an awesome skating experience.
Christmas dinner
You might already be aware that KI, and Sweden in general, have a collaborative culture. There are a lot of group works which allow you to know your classmates while exercising your teamwork skill. Yet, it is still good to connect with them outside the class.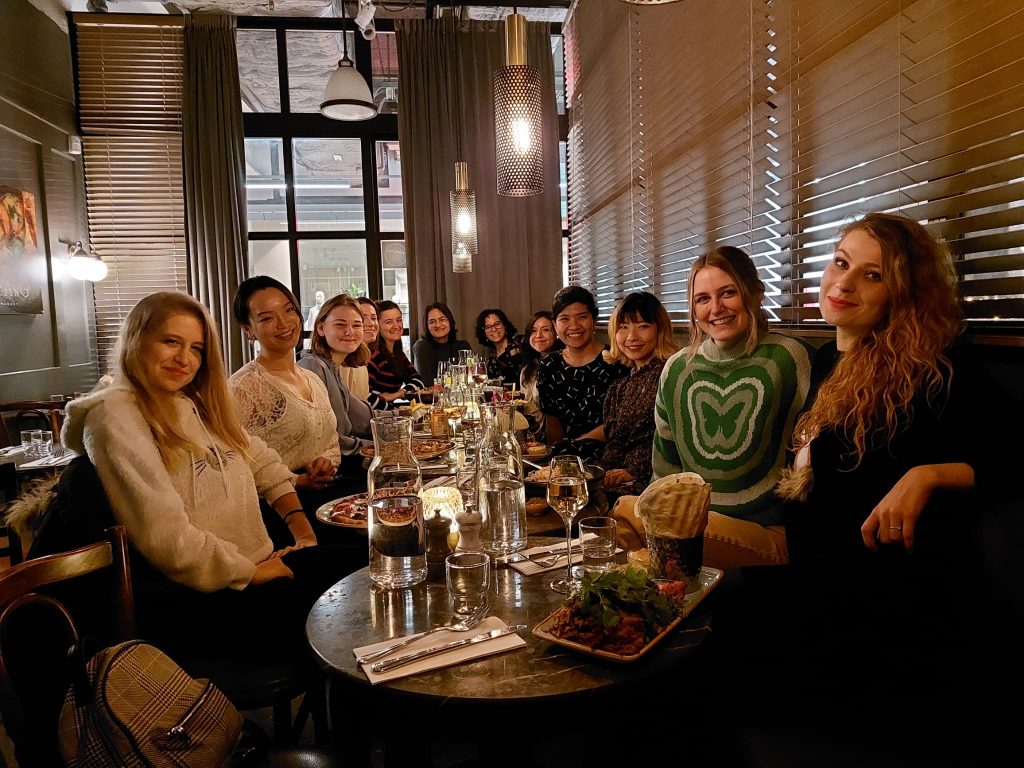 Hence, I'm glad that we were able to arrange a Christmas dinner before the distance learning and holiday break began. It's a joy to know my friends a little bit more as we talked and shared a lot of things, ideas, hobbies, funny stories, and plans. It was indeed a fun and memorable night!
Catching the northern lights
One of my biggest dreams coming to Sweden has always been to see the Northern Lights, for real. And I'm beyond grateful that it came true!
So, my family and I went to Kiruna, the northernmost municipality in Sweden. We chose Swedish Lapland because it is often referred to as one of the best places to see the northern lights. We traveled 15 hours by night train which was surprisingly comfortable that we slept well during the trip.
We were welcomed in an infinite snow-covered land with an average temperature of -20 0C! It was freezing yet beautiful. On our second night there, we were lucky enough to have clear skies and finally witnessed the astounding northern lights. My heart was thrilled as I saw the dashes of green moving in the sky.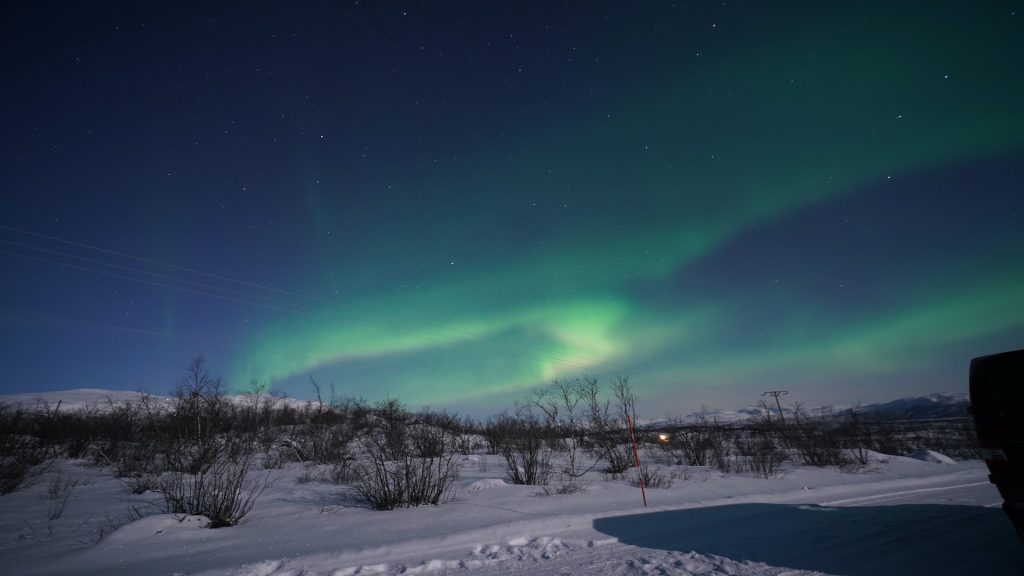 We also got the chance to visit other places in Kiruna, such as the Ice Hotel, Nutti Sámi Siida (Sámi open-air museum), and Kiruna church. After staying for a couple of days in a cabin, we went home with refreshed minds and souls. This journey was the focal point of my holiday break!
If you are a northern lights hunter like me, these days are probably a great period to go and explore. There are plenty of tips on the internet on how to plan your trip to the north. I promise you it will be an unforgettable experience. You can also read about how my fellow digital ambassadors spent their holiday (Alexandra and Naw had cool experiences you don't want to miss!)
Well, that's how I wrap the year! I would say that 2021 is one of the best years in my life so far. Wishing you the best and blissful holiday with your loved ones too! Happy holiday and see you next year!
Hello! I'm Sepri, a medical doctor from Indonesia. I'm a master student of Nutrition Science at KI. I'm keen to learn about the interplay between diet and health status as well as the role of nutrition both in disease prevention and intervention. I love to study, but in my free time you'll find me listening to music/podcast/audiobook. As a blogger, I'll write about my programme, experiences that I have in Sweden, and give you a little snippet of student life. I'm excited to share this journey with you!