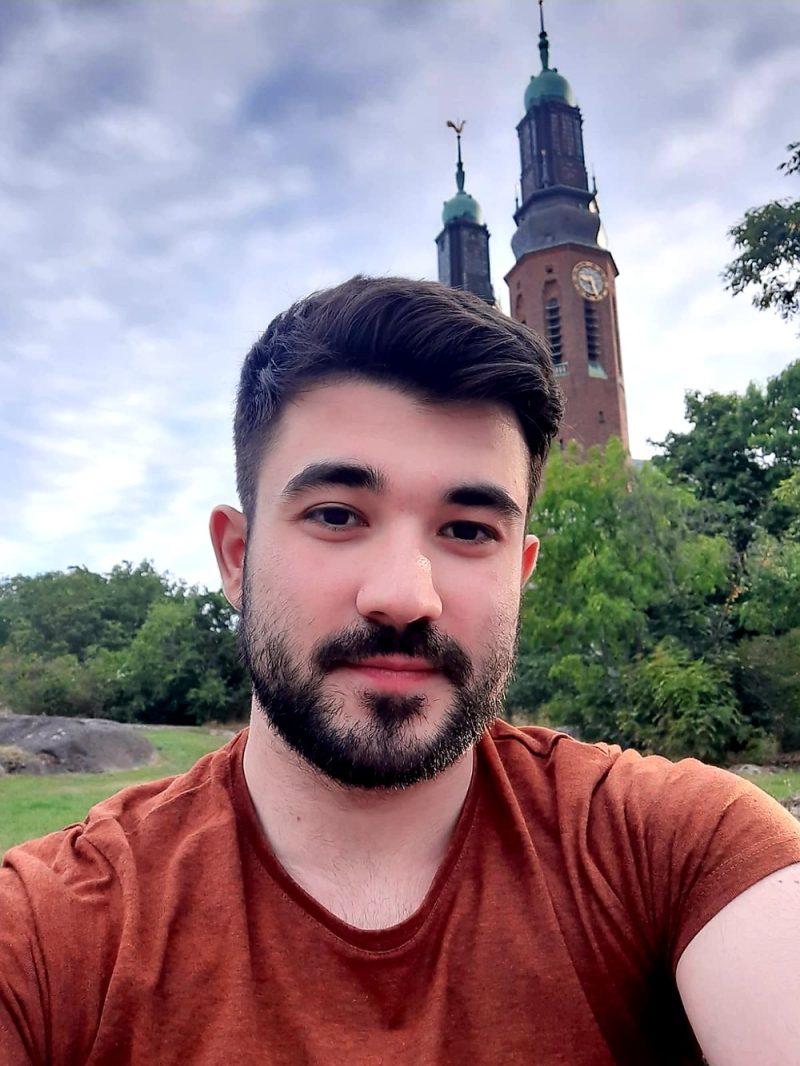 My first day in Stockholm
Today I wish to tell you about my first day spent in the beautiful and majestic Stockholm! All I can say so far is that it was absolutely marvelous! Imagine this city as a fairytale land made up in turn of different unique and fantastic stories or, more precisely, but in an abstract way, think of it as a tale of tales.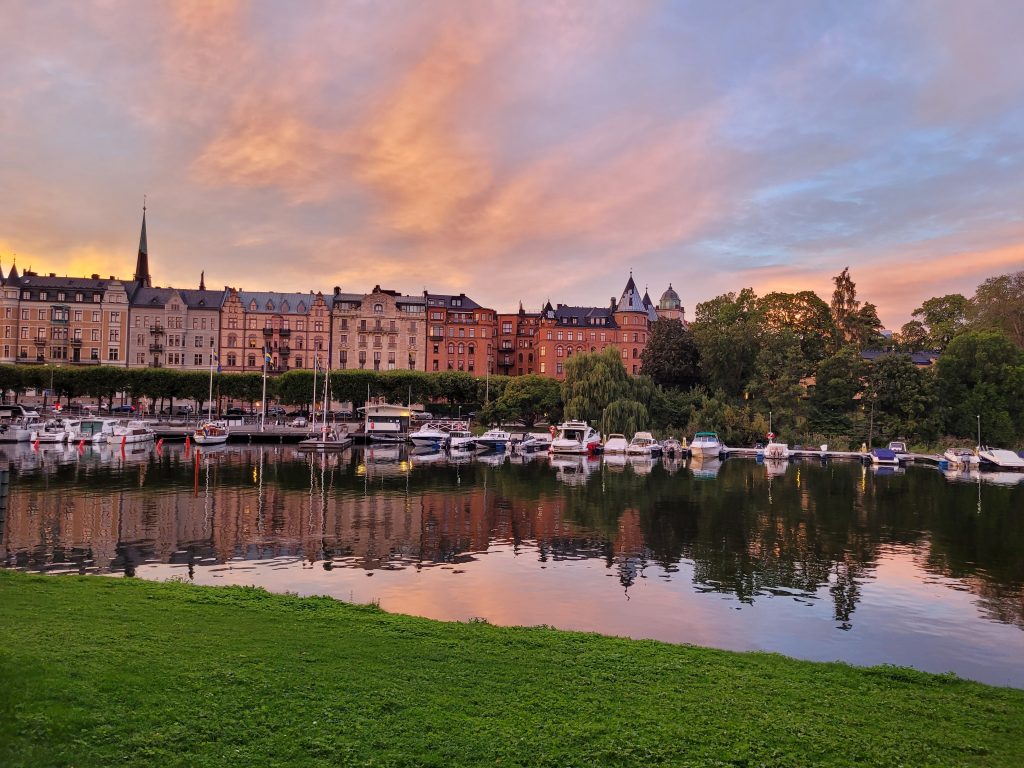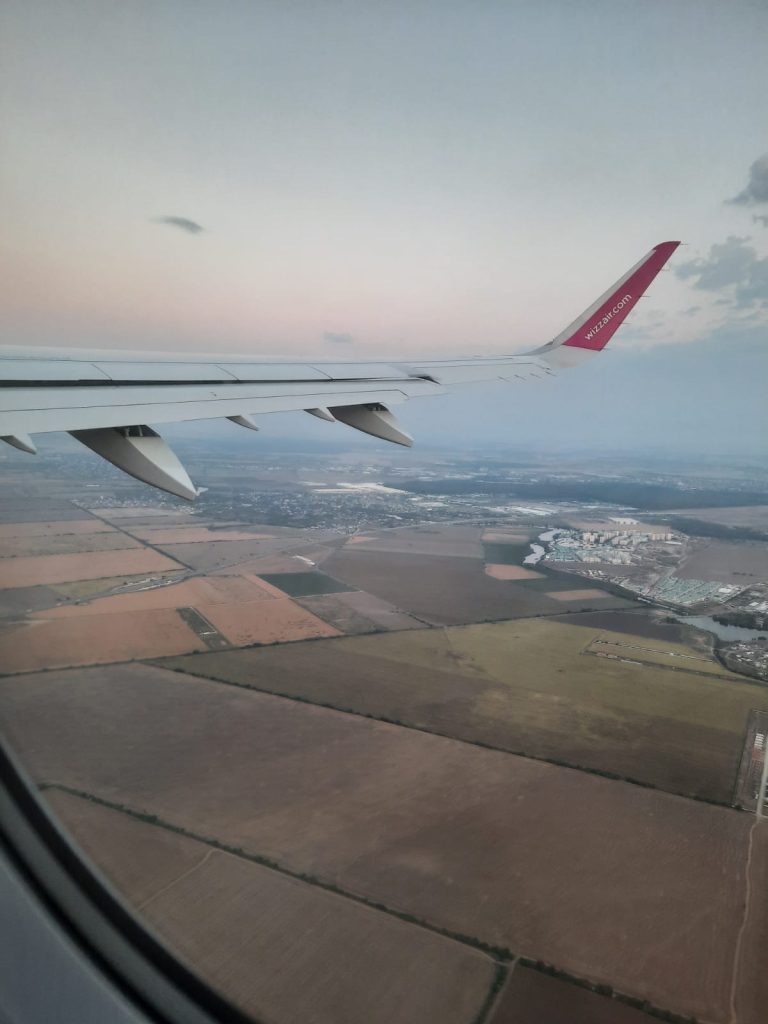 The journey from Romania to Sweden by plane was relatively short and smooth so in three hours I have already arrived in Stockholm. Luckily, I wasn't scared on the plane at all, I really enjoyed catching a glimpse of what the world looks like from the sky. It is undoubtedly an overwhelming feeling that induces you into a kind of contemplative state in which you begin to become aware of how small we actually are, and how enormous and complex our universe is.
As soon as the plane landed, I ran to the identity card check gate to get out as quickly as possible and have the first contact with the country that will become my new home for the next 3 years! I was completely shocked to discover a realm that looks as if it had been painted with the flamboyance of a golden brush that uses such vivid and exquisite colors that they actually seem to be borrowed from the impressive spectrum of the northern lights.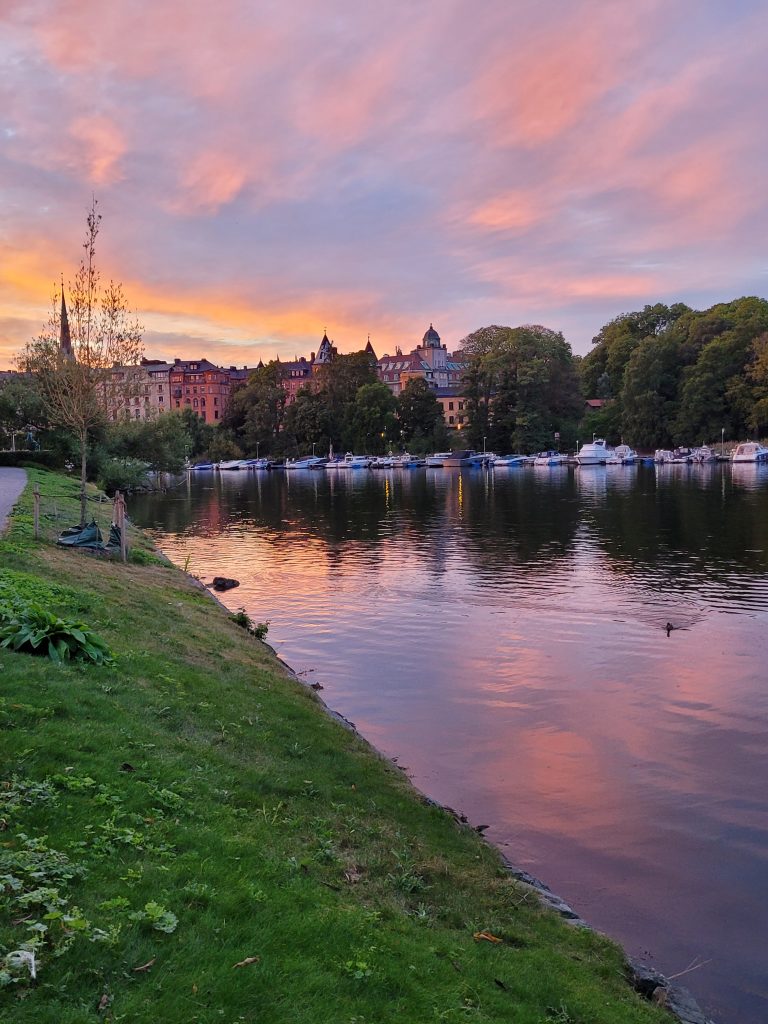 Walking down the alley, heading towards a place where I can find something to eat (given that flying always makes me unusually hungry), I had no time to rest my eyes at all, considering the beauty I came across. On whatever path you choose to go, you will be greeted by thousands of monumental tree species, evergreen shrubs, and delicate flowers. While hundreds of small ships integrate into the landscape, outlining the polychromatic appearance of the town, a variety of kaleidoscopic and picturesque buildings fill the city center, surrounding stretches of absolutely pure crystalline water covered with some gorgeous water lilies.
I am madly in love with the architecture and design of Swedish houses, which are characterized precisely by their accessibility and functionality. In this regard, Sweden proves that less is more, a significant lesson that, if incorporated into our mindset and then into our lifestyle, could positively impact our state of being contented and healthy.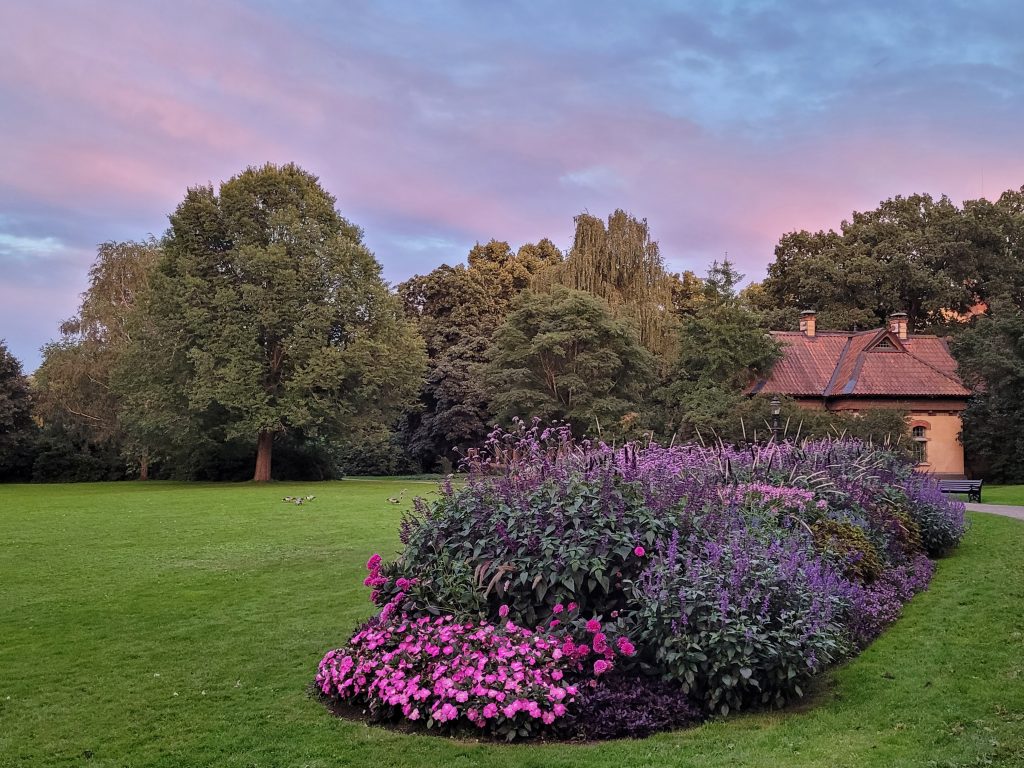 I think it's needless to say what a spectacular play of colors unfolds in the sky, where silky pink cotton candy clouds rest undisturbed in the endless blue, being almost scratched by the gigantic spires of the cathedrals.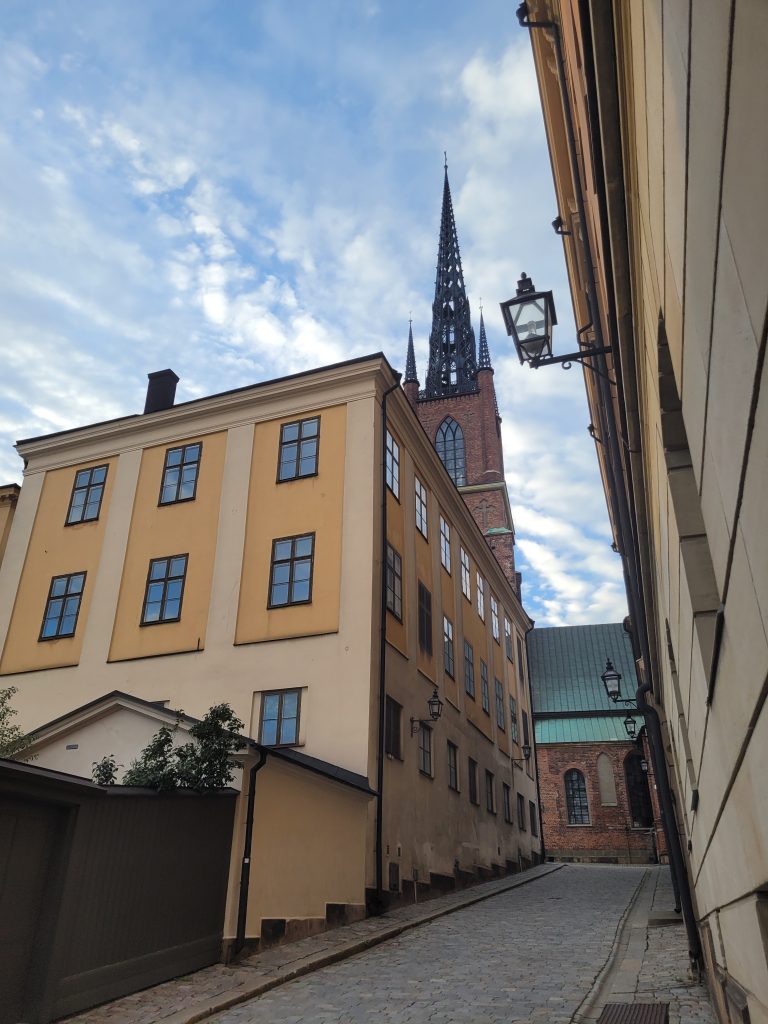 But you have no idea how lucky I was! On my way to visit The National City Park (Royal Djurgården), I found myself right in the middle of an extremely famous festival, Stockholm Kulturfestival, an oasis of excellent music, friendly people who radiate only positive vibes, and delicious restaurants! As might be expected, I did not miss the opportunity and Oops, I Did It Again, and I danced most of the time to my favorite Britney Spears songs!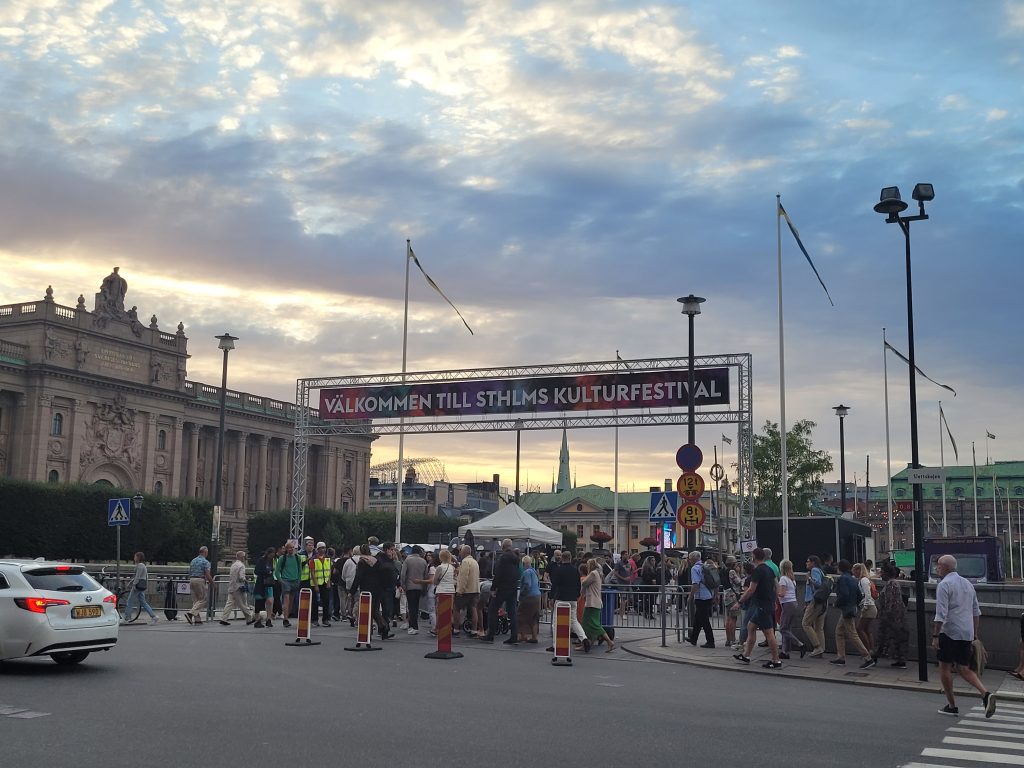 Obviously, it was impossible to go home without meeting someone, so I have to introduce you to some friends I have made on the way…yes, I was talking about a seagull and a hot air balloon with Shrek's face😊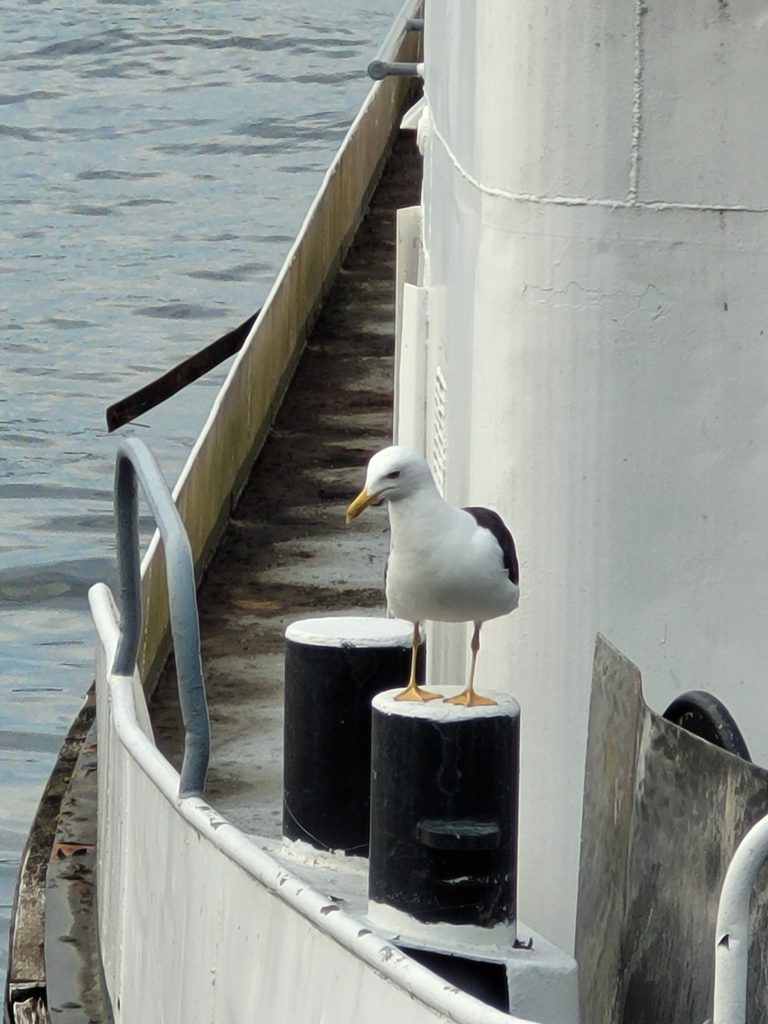 On a final note, my first day in Stockholm was definitely unforgettable! I hope I gave you a little taste of the priceless treasures you can find here! So, what are you waiting for? Pack your suitcase and book a flight! Stockholm is waiting for you! *As a small tip, try to walk as much as possible because only in this way you will have the opportunity to discover the city in the true sense of the word! *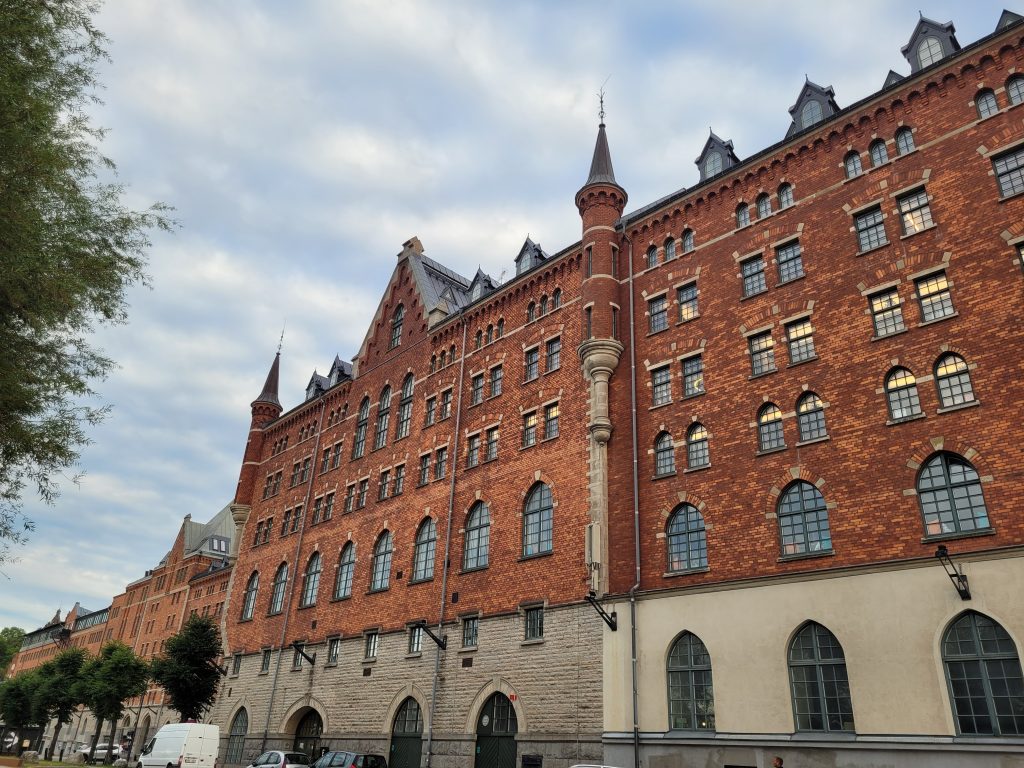 If you have any questions for me or ideas for new blogs, please feel free to contact me!
Email: vlad.popescu@stud.ki.se

I'm Vlad, your Romanian blogger who comes from the very homeland of Dracula, Transylvania. While completing my first degree in International Business, I based my undergraduate thesis on the inconsistency of biological analogies in Economics. I began to study the genomes of ants and thus gravitate towards Biomedicine and KI. I chose Karolinska because of its academic and research excellence and because one day I wish to be able to make a difference in the field of Cancer Genetics. Visiting the remarkable collection of preserved medieval manuscripts from the Kungliga Biblioteket is on my bucket list.