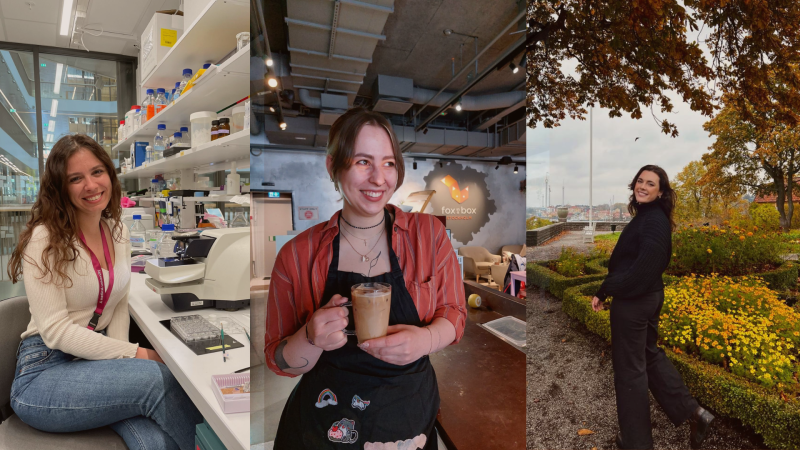 How to find work as a student in Sweden?
One of the most frequent questions I receive might be "How do I find work in Sweden?" and "Can I do it along with my study?". That's why I wanted to give you more than my perspective and ask three of my friends who found jobs or internships in different areas of work a couple of questions that might help you for your search. Without further ado here are Buse, Julka & Jess!
Introducing our wonderful student-workers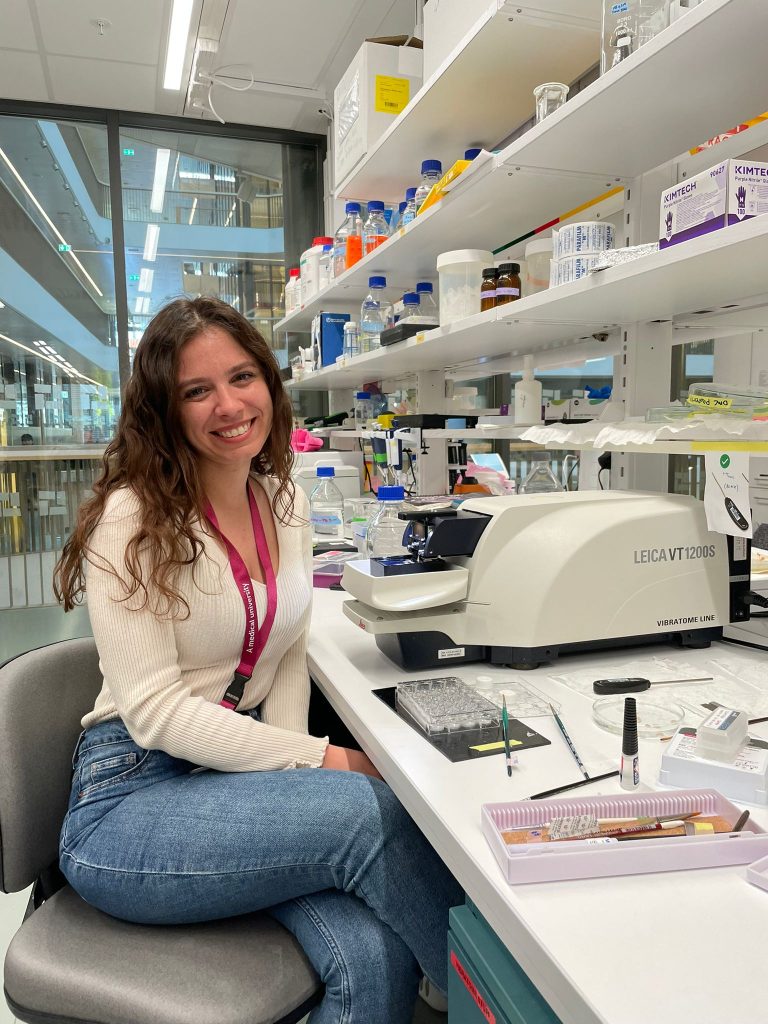 Buse is originally from Cyprus and is now studying for a Master's in Biomedicine. Her previous education was in Molecular Biology and Genetics in Istanbul. Here at Karolinska Institutet, she worked as a student research intern examining the effect of ketamine on rat hippocampus in major depression.
Julka is from Poland where she studied Dietetics before. Now she is part of the Master Program in Nutrition Science. She is a barista in the cafe Fox in a Box. She prepares coffee, tea, and hot chocolate. When she is not serving food her duties include gossiping with clients and giving information about the escape rooms.
Jess studied Psychology and Global Health in the US at Denison University. At Karolinska Institutet, she is now part of the Global Health Master Program. She is an ambitious student working in many professions. Today she is going to talk about her experience as a swim coach and babysitter in Stockholm.
How did you find it?
Buse: As a part of MSc Biomedicine program in KI, we have 3 research projects. While I was performing my Research Project 1 in a research group, I asked for an extension for July and August and got hired as a student research intern.
Julka: I used to be (and still am) a customer in my coffee shop as there are a lot of nice board games so I would just go there with my friends to hang out. One day I saw that they were looking for people so I just applied and I got the job 🙂
Jess: I used an app called Babysits. After filling out my profile with relevant experience and my availability, I connected with families who were interested. I connected with an American family living in Stockholm and meet with them to verify that we were a good match.
I emailed the Stockholm International Swimming Club and sent my CV to the email from their website. After expressing my interest, I received an email back inviting me to meet with them over Zoom to interview and discuss the logistics of the program. Given my previous experience as a competitive swimmer and instructor for many years prior, I was offered to start training with the current coaches.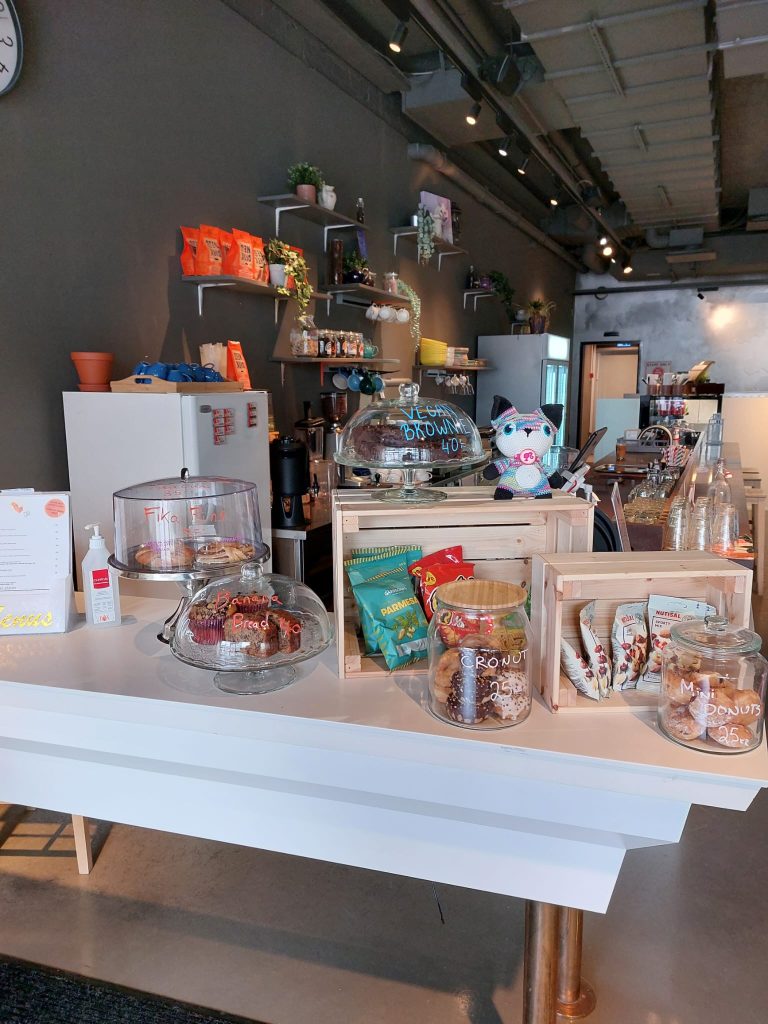 How is while studying simultaneously? 
Buse: In my case, I worked during the summer vacation and stopped working when my courses started again in September. After that, I only went a couple of times to discuss my results with my supervisor. Although I believe working part-time while studying is possible, I do not think you can focus on the research entirely and give your best in the lab. Because getting efficient results in the lab requires dedication and there is always a possibility for failed experiments and you need to give time for troubleshooting as well. 
Julka: From the begging, I stated that I would be available mostly on the weekend as my studies are my main priority and I just wanted some extra money. As studying at KI is very balanced and well-scheduled I don't need to spend my time studying on weekends. Studying and working simultaneously is not a problem at all, especially if you are well organized. 
Jess: While I always aim to prioritize my studies, it is nice to have extra money to spend grabbing fika on the weekends or grocery shopping. This opportunity has opened the door to meeting other employers as well. It is also quite manageable if I keep everything organized with my calendar and make sure to allow enough time to complete my assignments and exams. 
For babysitting, this family is super flexible and asks for possible dates many weeks in advance, so I can plan around the times I babysit. Most of the time, I walk to their apartment after class or on the weekends and spend a few hours with the kids. On the other hand, the swim coach job has more hours over the summer when I am not studying, but most shifts are during nighttime, making it easier to work after classes in the day are completed.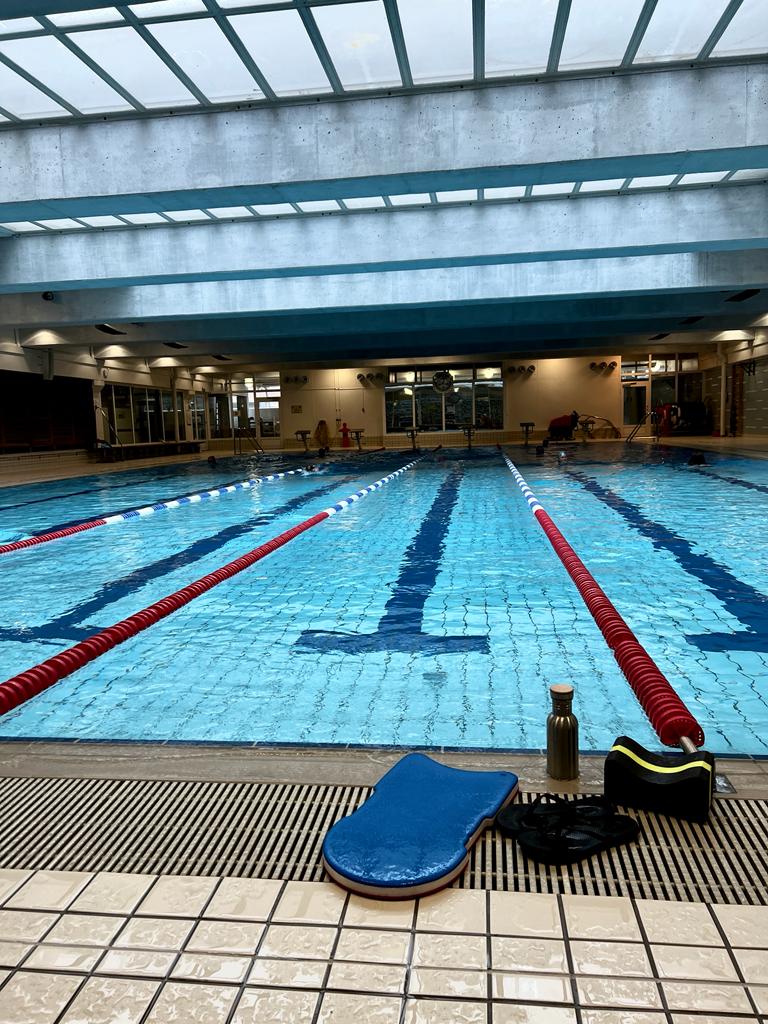 Do you have any tips for students wanting to work in Sweden?
Buse: I would say that do not be afraid to ask for opportunities. Also being clear from the beginning is a great help. I asked about a summer job even before I started my research project in the lab. As all the procedures here takes some time, it is best to talk about a job opportunity as early as possible. 
Julka: Go places, talk to people and don't be afraid to ask for it. I was scared that it would be impossible to find an extra/student job because I don't speak Swedish, but actually this is not a problem at all, as Stockholm is a very multicultural city.
Jess: If you are looking for work, it is important to put yourself out there. Reach out via structured apps, emails, and even walking into a place that you might have an interest in working for and offering a CV. There are opportunities for non-Swedish speakers, but it may take some time to find the right fit. Be proactive, yet patient! Also, if it is feasible, I recommend taking a month or two to ease into the studies and living in Stockholm before starting a job. This allows you to get a good understanding of what your schedule will look like and also enjoy the city while the weather is still super nice!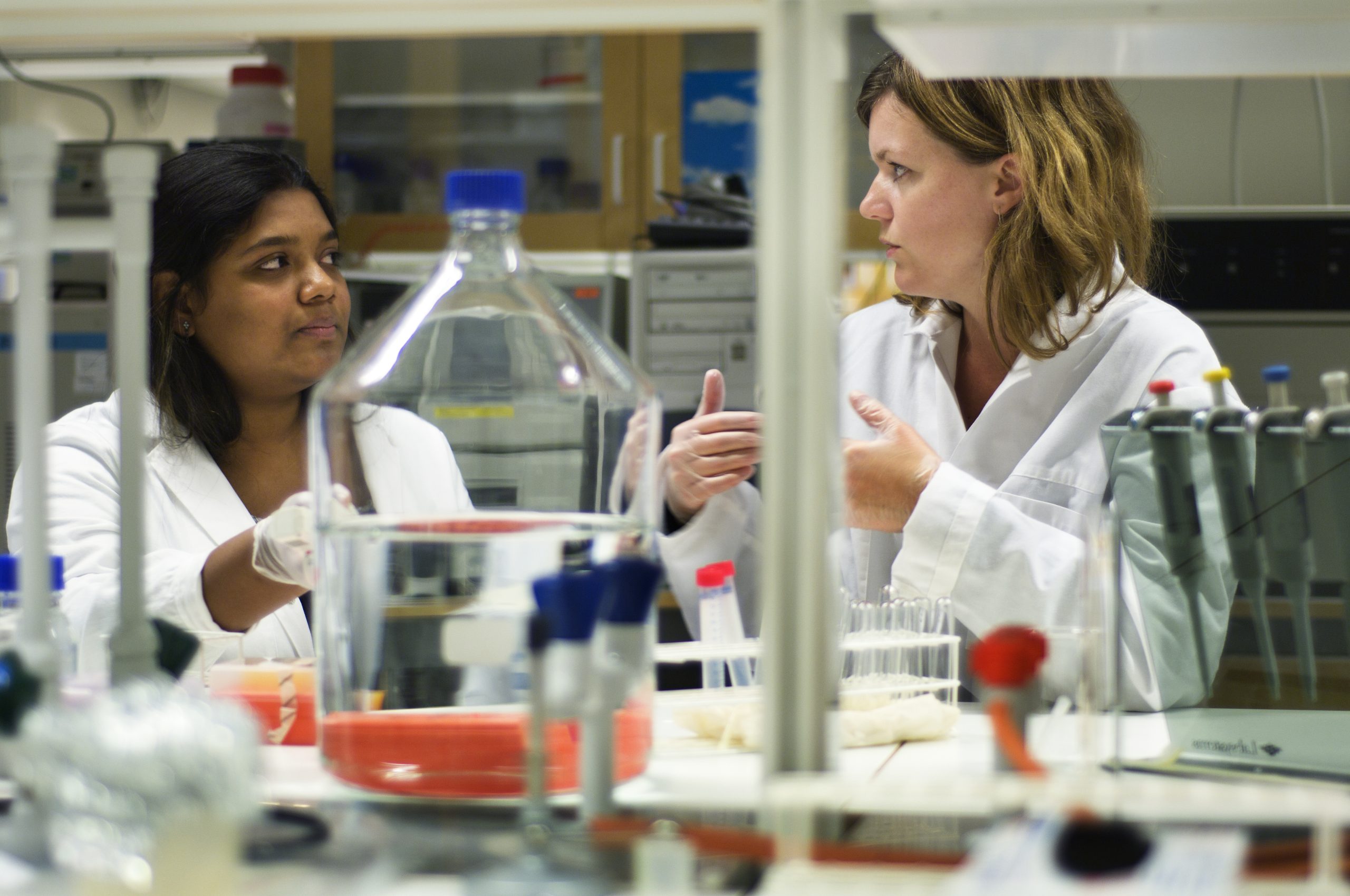 ---
Lastly, what I am doing right now is also a student job and if your program has a spot open I highly recommend applying to become a student amabassador! For some more insight I adivse you to read these two blogs by our previous digital amabassador about her student jobs. (Part 1 & Part 2)
-Tade

I am Tade. I am Nigerian/German and the blogger for the Master's Programme in Nutrition Science. Before KI, I was studying in the Netherlands. My whole life I was interested in food and sports, and that is why I decided to study nutrition. When I learned about KIs group-focused teaching and the international environment I knew where I wanted to go. When I am not exploring or trying different foods I am playing basketball in Solna. If you are ever up for the challenge, you know where to find me!