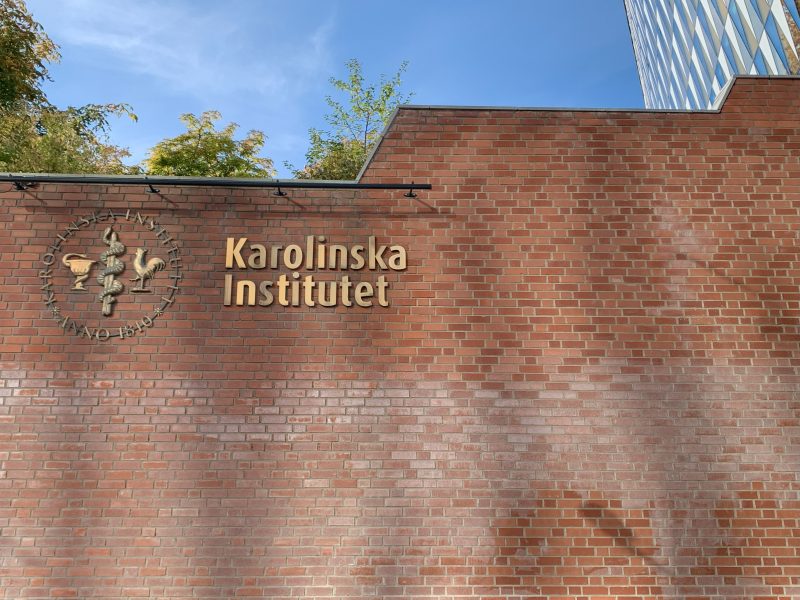 Pro-tips for coming to KI
Hey everyone! So if you're in the Master's for Global Health group, you'll know that I post pro-tips whenever I think of something that might be useful to you in your time here at the Karolinska Institutet. However, the majority f incoming students will be in other programmes so I thought, why not gather all of them here in a useful blog.
Pro-tip #1
Take an Uber or Bolt from the airport.
Listen it isn't worth it lugging your heavy over 20kg luggage around. Especially for those of you from countries far away where you need at least 2 suitcases, plus a full backpack and an equally stuffed carry on item. You could barely carry it across the airport, don't try to take a train or bus with those things.
Also, to get to the KI residence from Arlanda, you'll have to take one of the Flygbussarna airport coaches which will take you to the Solna residence, But you will have to get to the specific terminal for that bus, and you also have to walk up the hill to the residence after, if you get the wrong Flygbussarna bus, it means there is a 14-minute walk in it for you. Or you can take the train, but you still have to catch the bus after and, then of course there is that walk uphill. And that's for the Solna residence. I won't even start on the others.
Advice: my advice is, especially if you have never been to Stockholm before, take an Uber, or Bolt, the prices may vary depending on the time of the day, but they're way cheaper than the taxis in front of Arlanda. They will take you exactly where you want to go and you do not have to carry your luggage or attempt to navigate a place you have never been to before using google maps.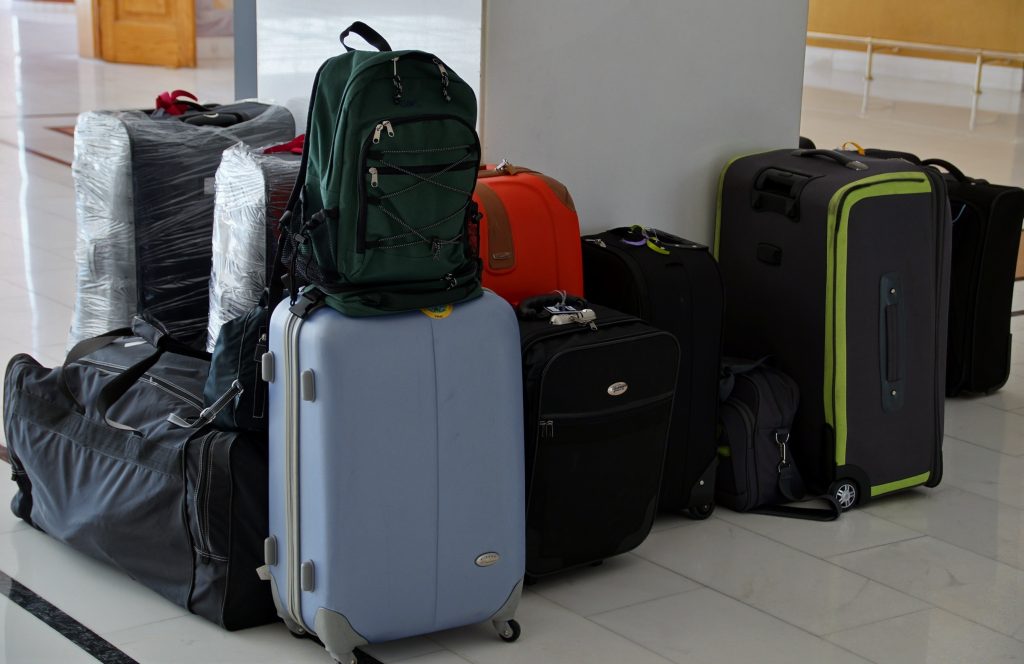 Pro-tip #2
Apply for a coordination number if you are here for less than 2 years.
This tip is for the Global Health and Digital Health students as well as any exchange students who will be here for less than one year. When you get to Stockholm, you will have to register your address with the tax agency (skatteverket). Just register for your coordination number one time so that you can try opening a bank account.
Pro-tip #3
Take your ID picture early in the morning.
During the introduction week, most students take the opportunity to take their student ID pictures so that they would be ready for the first week of classes. The IDs are used to open some doors after hours, and also to get lockers and access in the gym. Since everyone will be pretty tired, the hot times for these pictures are usually in the afternoon.
The pictures are self-taken in the picture booth near the library. Also, the machine allows you to re-take the picture until you are happy with the result, so you can guess that some people take up to 20 minutes in there. It is a long process and there is no one coordinating this line. So to save yourself an hour's wait, just go in the morning to take your picture.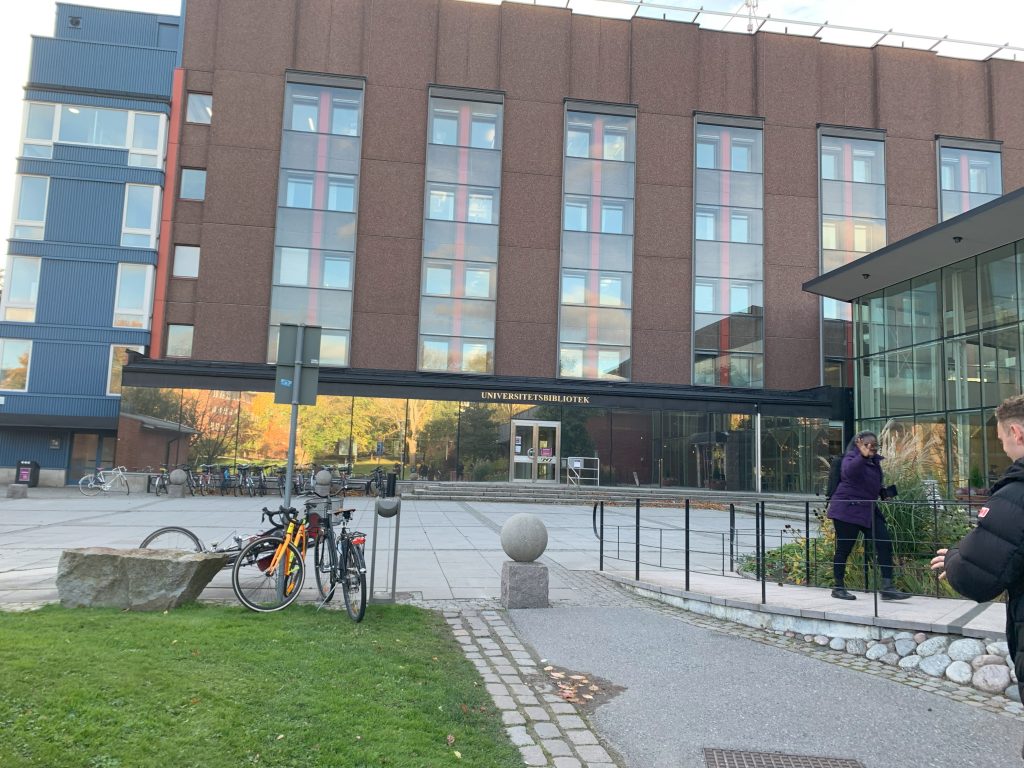 Pro-tip #4
Some lecturers have data sets for the thesis that they probably forgot about.
So this is related to the thesis which I know everyone is nervous about, especially the Global Health class who has to begin thinking about their thesis in September. The process of choosing a thesis is very clear because our course leaders one of whom is the programme director are super on top of things. However, if you want to choose a project that you are passionate about that isn't being advertised, do not be afraid to approach the lecturer of that topic and ask them if they have any data sets available for you to work with. We have until December to find a topic and begin working so be friendly, and respectful and approach the lecturer and ask if they'll consider taking you on as a student.
Pro-tip# 5
Start looking for apartments now.
For non fee-paying students who aren't guaranteed housing, the race for an apartment begins now. You should be looking at getting a place and joining SSSB especially if you are from the EU. KI has a ton of information on how to find an apartment so I won't put that here, but I will give the advice from my classmates. Be careful of scammers when looking for apartments. If it sounds too good to be true, it probably is. Be careful out there.
Pro-tip #6
Book your spot for academic writing for your thesis as early as March.
We usually submit our thesis in May, so make sure you book your academic writing support with the library in March for the week in which you have to submit so that you can get feedback from the librarians. These spots are usually taken as soon as they open and they are limited because the librarians might only have 1 session a day or maybe 3 spots a week. So make sure to book that spot with them.
Pro-tip #7
Pre-fill out your FAS+ insurance form for emergencies.
This is only for fee-paying, non-EU students. The FAS+ form is really long. Also, each time you may have to fill out the form you will have to enter the same details like your name etc., again. So I suggest getting a copy of the form from now and filling out the general information. That way whenever you need to, you can just make a copy of the filled out form and enter the updated information
Pro-tip #8
Hang around after introduction day for cool free stuff.
One of my favourite days at KI was the introduction day. Why? Because free stuff! Students love free stuff! First, we get free lunch. But not everyone shows up so there are extra sandwiches and kanelbullar which you can take if you ask, so you get dinner too. They give away the flowers at the end. If you hang around to take pictures they ask the students to take the flowers since they will be thrown out. This is a sustainable option since most people like using them to decorate their dorm rooms. Lastly! We get free KI bags. Karolinska Institutet gives their students free backpacks as a welcome to the school. They are perfect because they have a ton of secret compartments and pockets and even a little elastic for your sunglasses. Some of the previous KI students who collect their backpacks do not want them, so if you ask them nicely, they give you their backpacks so you can have an extra one. However, do not assume that someone does not want their backpack so make sure to ask.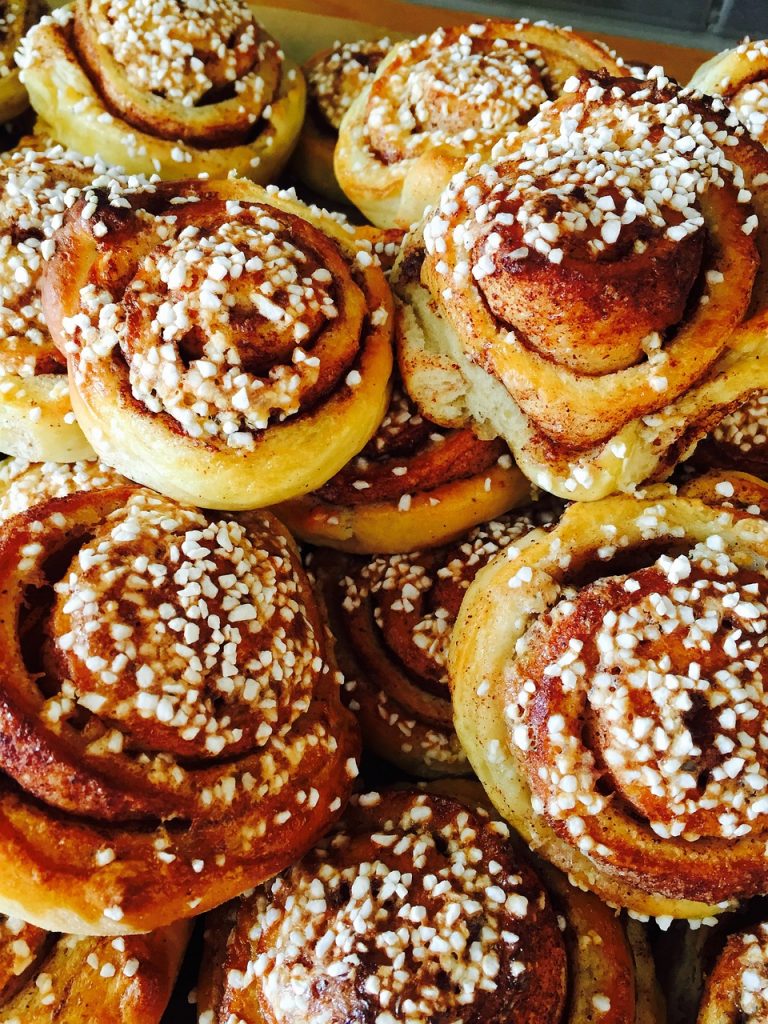 Pro-tip #9
Staying after any event might get you free stuff.
Okay so this is basically the same as the one above, but, most events have Fika. So there is free kanelbullar, sparkling water, fruit, juice, sandwiches etc., if you hang around after events when everyone is leaving, the staff might ask you to take the extra food rather than throw it away. So always stay after and ask politely and you can score yourself dinner and maybe lunch for the next day. Those sandwiches really helped me out when I had to study for exams and did not have the time to cook.
Pro-tip # 10
Book the MF cabin for Solvik in the first week of September.
Us Global Health students do not have a ton of free time. However, we need to bond as a class and build friendships with our classmates. What each GH class has done each year was to take a weekend trip from Friday to Sunday with the entire class to the MF cabin in Solvik. Sadly us 2023 class was not able to book the cabin in time so we rented one privately and each contributed in some way by calculating costs, arranging the cooking and cleaning schedules etc. However, if you do so as a class early you should be able to book the cabin and have a fun weekend getaway.
Pro-tip #11
Public library passes are free if you have an address.
I think that's pretty much it. I have not been to the public library, but I asked my classmates for some pro-tips to give to you guys and this was one of them.
Pro-tip #12
Do not worry, you will figure things out.
The Global Health class of 2023 wanted to let the GH class of 2024 know one thing. You will make it through this year. It is long and tough but you learn and grow so much while you are here.
Everyone is concerned about the long, cold, endless Scandinavian winter. However, it isn't that bad, and you will barely notice it because you will have so much work to do. Also, the Northern lights can be visible from Stockholm in Hagaparken which is beautiful. Also, the spring is so worth the wait. Almost every tree is filled with flowers.
Also, you will make it through your thesis. We thought that we would never make it to the other side of our research. But yesterday we had ice cream as we celebrated the end as we spoke about the upcoming class, and you will too.
Good luck guys! You have got this!
Hi, my name is Zaynab and I am from Trinidad and Tobago, a country in the Caribbean. I am currently studying a Master's in Global Health here at KI and am a blogger for the DA team. I look forward to sharing my experiences at KI and I also hope to expose students from the Caribbean to university life here in Sweden.