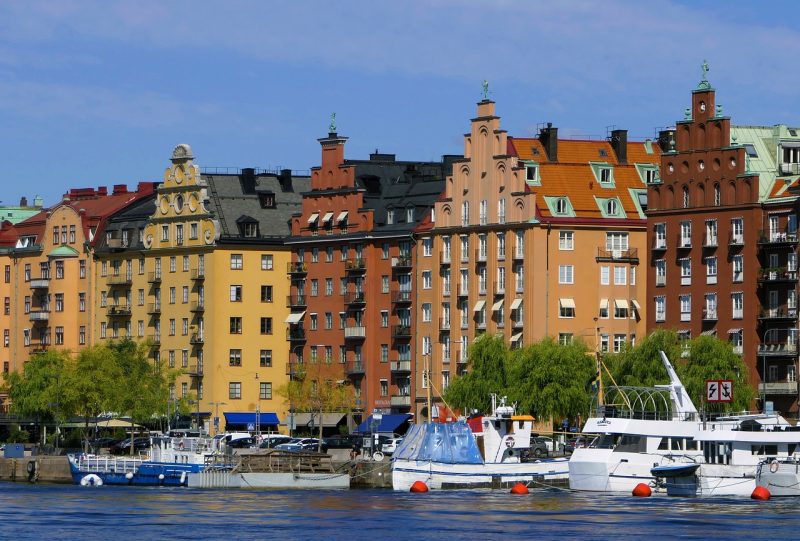 Studying in Sweden as a Caribbean Student
Image by Yves from Pixabay.
I do not know if you guys remember my first-ever blog about the fears that Caribbean students might have about studying in Sweden. One of my goals in becoming a Digital Ambassador was to hopefully encourage other students from the Caribbean to pursue their studies here at KI if it was something that they wanted. Now that I have finished my year here, though, I thought that I should actually talk about what my actual experience here was.

Signing up to KI, I felt like I was reaching into unchartered waters. I know that there must have been students from Trinidad and Tobago who came to Sweden before, but none of them documented anything. Most essays were about people who went to school in the UK or maybe did a study abroad in France. My first thought was that maybe I would be rejected because they would think that I was not serious enough. Out of all my applications though, applying to the Swedish universities was the easiest. However, waiting for a response regarding my student permit was the longest I had been in limbo in my whole life. I did not think of a backup plan so if my permit was rejected, I had no idea what I would do since I had rejected the other offers by that point.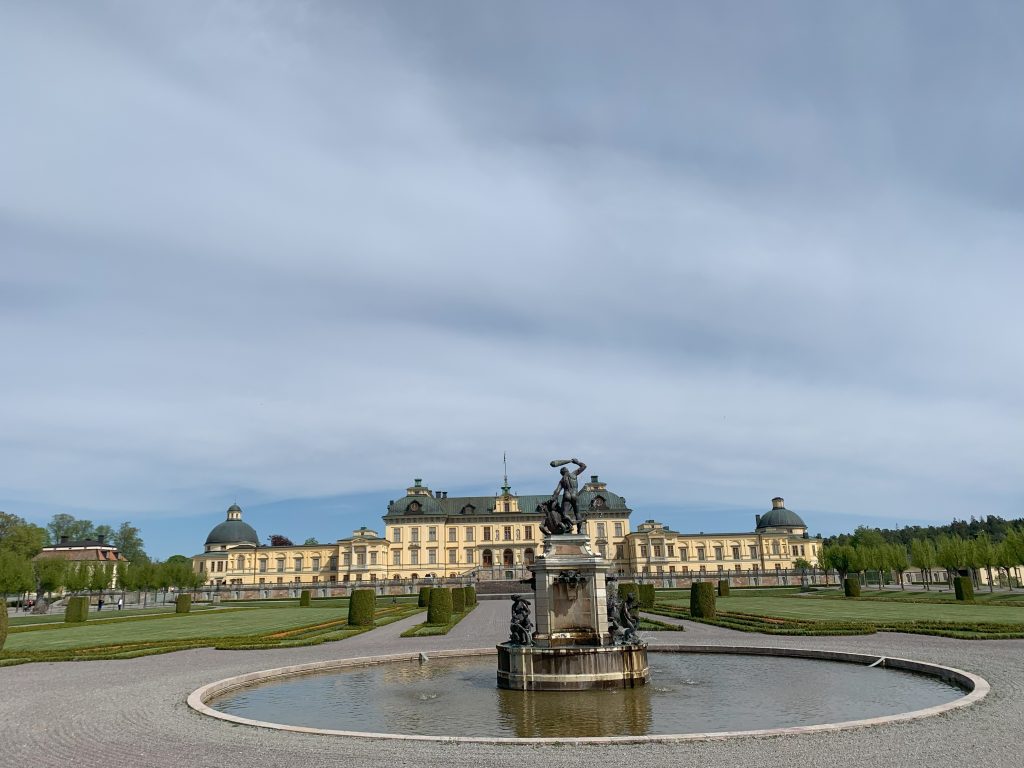 Luckily, I made it to Stockholm and despite how scared I was, it was not difficult to go through immigration or make it to campus. Taking a car ride service from one of the apps really helped with my anxiety, so I could leave it to a professional to get me where I needed to go without the actual navigation. I came to KI a week before we had to do the introduction week. Just because I wanted to familiarise myself with the city and campus. I realised quite quickly that everyone spoke English as naturally as the sky was blue. The ease with which someone transitioned from Swedish to English certainly took me back the first time it happened and continues to impress me to this day. I wish I had their natural language capabilities. Similarly, the campus was almost 90% in English, save for the students speaking in their own languages to their fellow countrymen. I was worried about the administration and my class being in Swedish outside of class times but again it was all in English.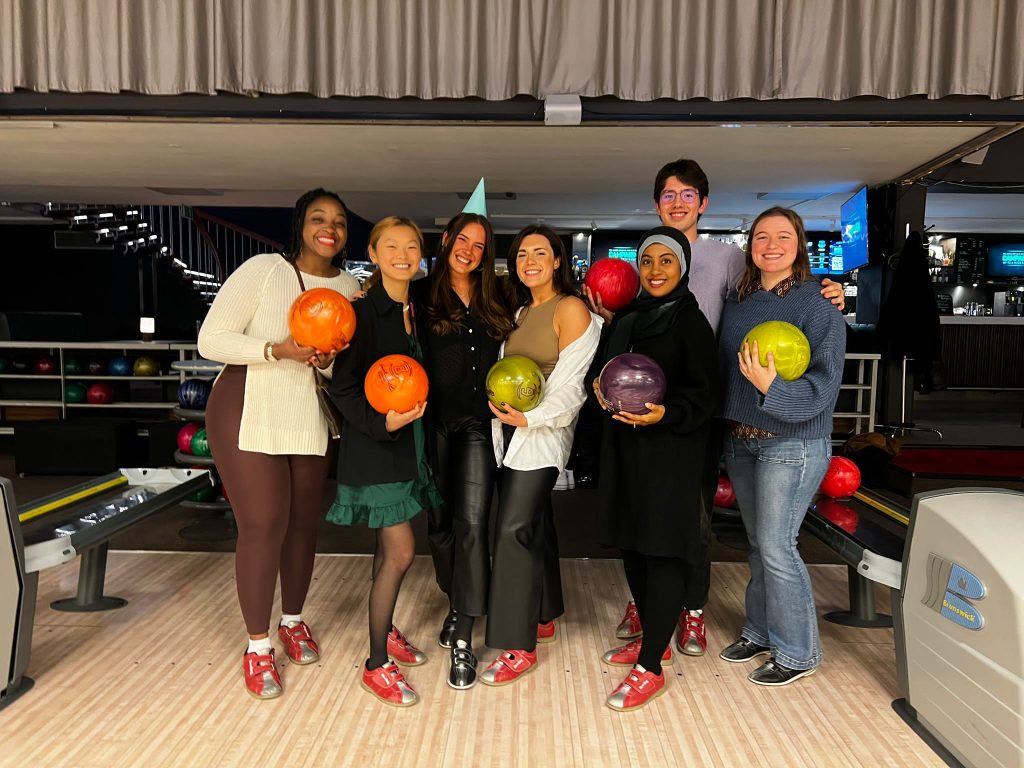 My class had two Swedish students, so I was not able to make a ton of Swedish friends, but I was able to meet many people through my work as a DA. The class was mainly full of students from Europe with a few Americans, Canadians, one Latin American, one African, 3 Asian and only one other Caribbean student. I was older than most of the students who were fresh out of their bachelor's programmes. But I was by no means the eldest or close to. The mix of cultures was mainly skewed towards Europeans, so it was a little difficult for me to connect with a lot of my classmates. Although I think all of my peers were wonderful people, their ideas of fun and hanging out did not necessarily align with mine. Likewise, our cultural differences were pretty stark, so I did not fit right in with them. Needless to say, I did make some super close friends for life, so I am very happy with this outcome.

I am pretty happy to say that adjusting to the food here in Stockholm was no problem. The options are very diverse, from Indian to Middle Eastern, Italian but no Caribbean. That was okay though because stuff like pigeon peas, and chadon beni was super easy to find in Asian and Indian markets. I was able to cook the food from home which was a huge relief to me. Swedish food is also very tasty to me since I really like vegetables and they always offer vegetarian options. As a Muslim on top of that, finding halal food was super easy like I wrote in my halal food in Stockholm blog.

Getting around Stockholm was easier than I thought it would be. There is a bus and train to almost anywhere. Plus, walking here is super easy. There are sidewalks everywhere with a lot of covers away from the sun and a lot of paths for walking only. The city also has bike lanes so if you purchase a bike, it makes getting around even easier, and for those who do not want a bike, there are electric scooters everywhere that you can rent and take from point A to point B and leave them. During the winter the trains and buses had heating and some had heated seats so it was comfortable to travel. The sidewalks do get very slippery and I had a difficult time learning to balance on ice before buying shoes with grip. I recommend getting some of those even if the Swedish people are wearing regular sneakers since they are born in this type of weather. The weather was as everyone said, winter was long and cold. But the beauty of the spring, the coolness of summer and the excitement of autumn and Christmas make it all so worth it.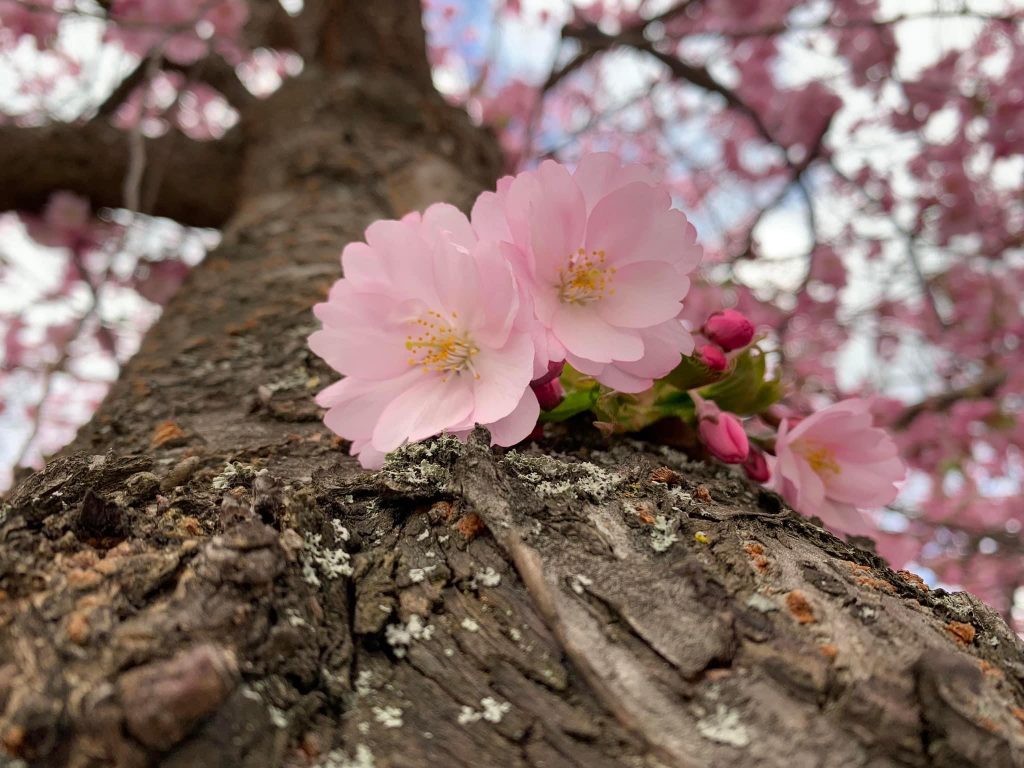 Classes at the university were the same as anywhere else. The semester ran differently with only one course being offered at a time and then an exam at the end of that course. But the teaching style was the same as anywhere. The lecturers are a good mix of Swedish and foreign lecturers and assignments were group work or essays. There were people who did their work and others who didn't pull their weight, so different continents but the same familiar problems. All in all, it was just a regular university so nothing so different that I could not navigate my classes or lectures.

Doing extra-curricular activities was a fun way for me to take my mind off my studies and interact with other people more. None more so than becoming a Digital Ambassador. I really enjoyed my job as a blogger. It was not demanding, and our supervisors were super nice and always available to help us out if we were stuck or had a problem. Looking back at my year here at KI, I do not think I would have enjoyed it half as much if I had not been a DA. My fellow DAs were some of the nicest I had met, and hanging out with them made for some really fun times. I really enjoyed our monthly lunch meetups and the excursions that we went on. I was grateful for the time I spent getting to see the campus through the lens of all of you.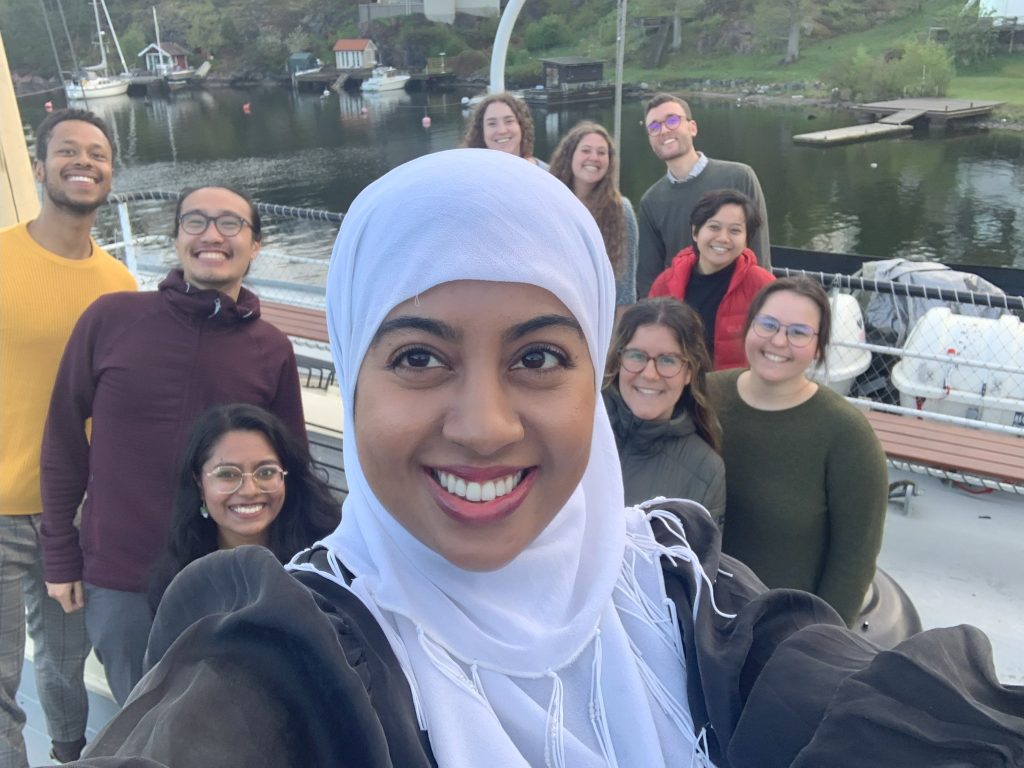 It has been my pleasure writing blogs that I hope were helpful to you guys, answering your questions by email, chatting with you guys through Zoom and even meeting a few of you who came to KI for a shadowing. While my journey at KI has come to an end, I can only hope that yours will be as amazing as mine was when I began. Thank you so much for one year, I wish you guys the best of luck!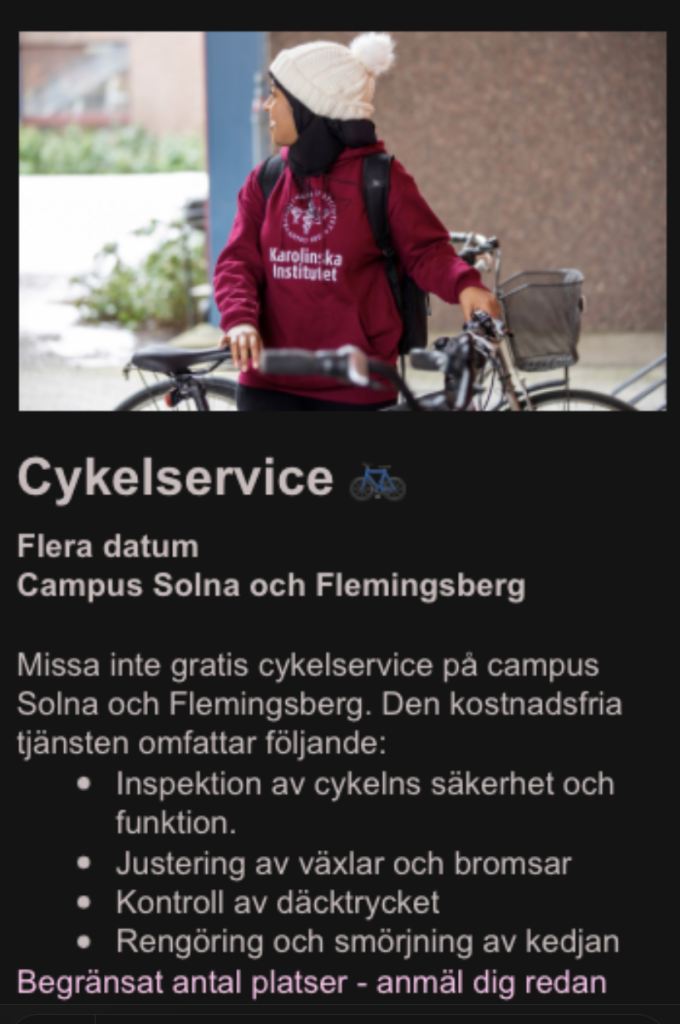 Hi, my name is Zaynab and I am from Trinidad and Tobago, a country in the Caribbean. I am currently studying a Master's in Global Health here at KI and am a blogger for the DA team. I look forward to sharing my experiences at KI and I also hope to expose students from the Caribbean to university life here in Sweden.