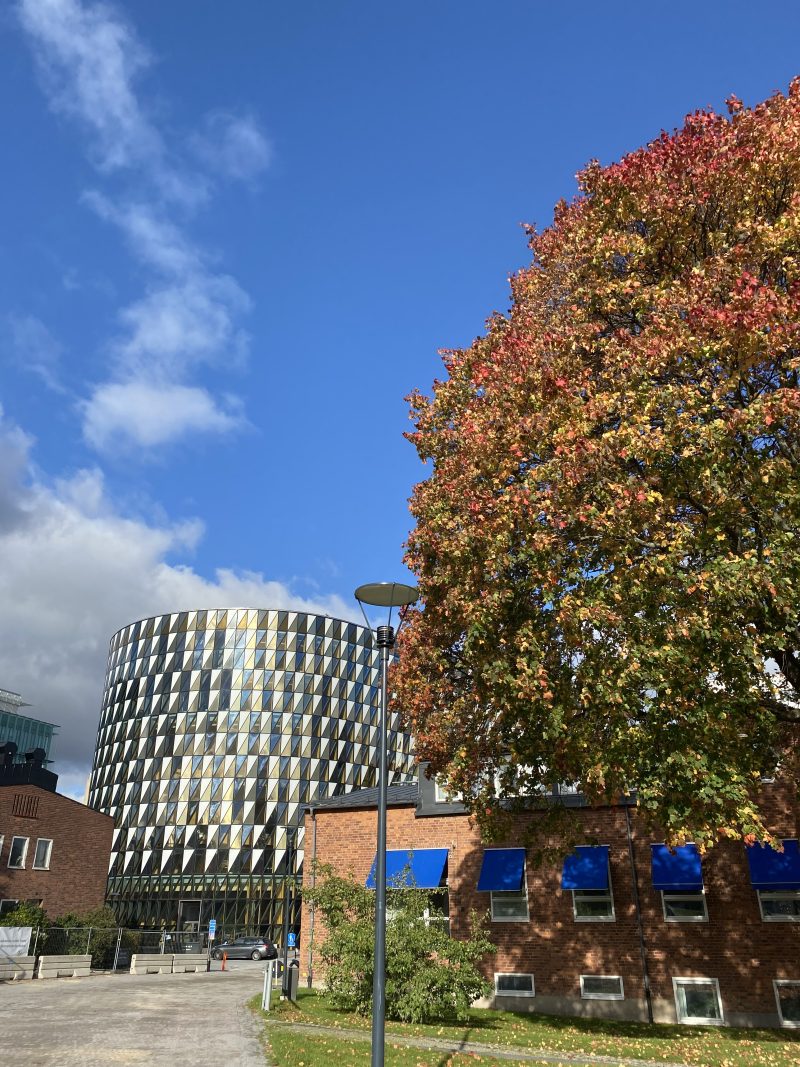 A Hawaiian-Swedish fever dream: My first month at KI
As I enter my 7th week of attending Karolinska Institutet, I am finally taking some time to reflect on my first month and a half here. A lot has happened in terms of adjusting to the new academic environment, getting to know my classmates, and facing the personal challenges of readjusting to a place I have not called home since high school. Despite the initial chaos and moments of self-doubt, I am filled with even more excitement for the next two years at KI, due to the school's promotion of work-life balance, being surrounded by great coursemates, and by embracing the slow process of creating a sustainable routine that works for me.
But first….hello!
Let me start off by introducing myself. My name is Risa, I am Japanese, but grew up in Stockholm during my formal education years, and spent my adult years in the U.S. Most recently, I just moved back from the island of Oʻahu in Hawaiʻi, after working there for two years. So while I am a Stockholm native, I am getting to know the city again as an adult after being away for so long. In my blogs, I hope to offer insights of both a local and a newbie to the city and student life. I'm in the Masters of Public Health Sciences program and interested in infectious diseases, migrant health, and harm reduction-related research among others (but also, I am moody and my areas of interest change constantly). Now that you know me a little better, here is my reflection on month one at KI!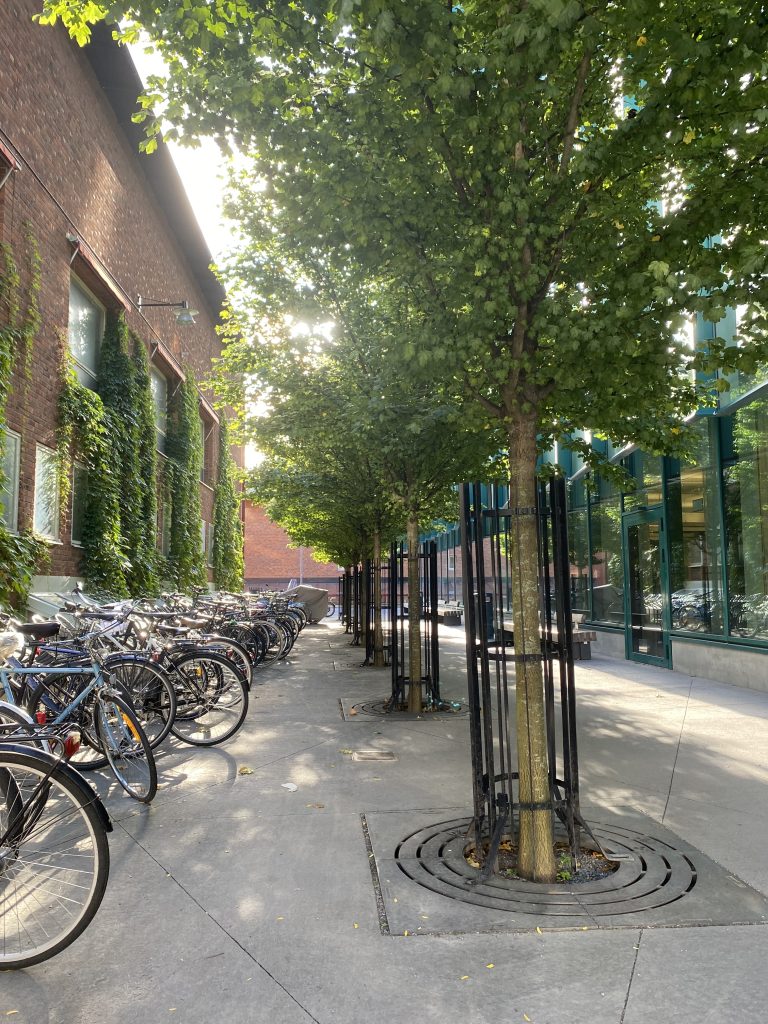 First day of classes
Our class kicked off day one with a bang, with a full day of lectures from 0900 to 1600. Despite the interesting topics that were covered, I distinctly remember the energy of the class slowly shifting from excitement to collective tiredness by the end of the day. It was especially jarring for me when we had a group presentation due by the end of the first week! But I quickly realized that the workload was quite manageable.
Academic setting
One of the main reasons I felt this way was due to the reassurance we got from our course leaders, who informed us that the course was designed for students to succeed. In other words, the course material, quizzes, and assignments were not meant to overwhelm us, but for us to pass (at the minimum), and most importantly, to learn. What really lifted some weight off my shoulders on top of this was hearing that, if we study during the hours allocated for our course, we would theoretically not need to spend much time studying during the weekend. Weekends off in a rigorous Master's program were simply music to my ears, and with that incentive alone, I have mostly managed to set boundaries between my studies and my free time (for now).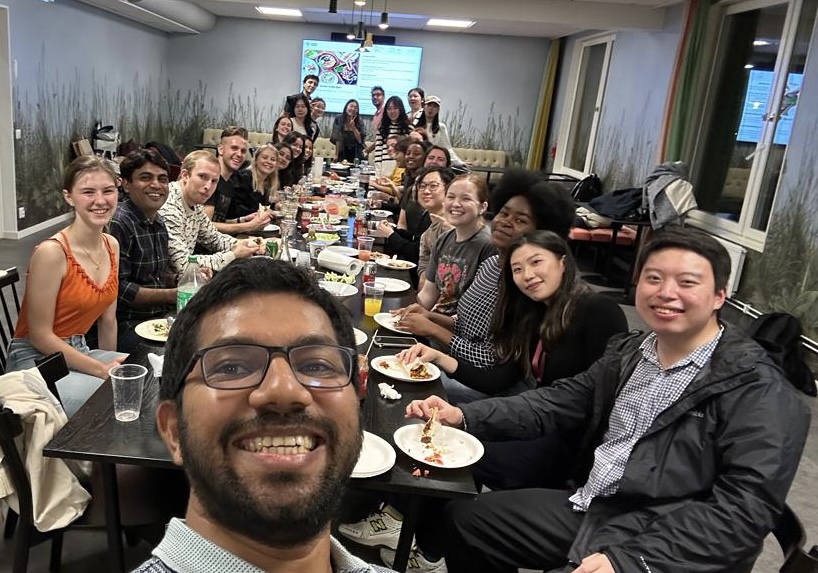 Classmates
A big pro to the course structure is that we also get small but frequent breaks between our long lectures. I, along with other classmates, used these break times and our hour-long lunch breaks to casually converse with each other and destress from the course content. This greatly reduced my initial fears of not being able to connect with my classmates. Chit-chatting with others in small increments was great for gradually getting to know each other day-by-day, and for getting to know different classmates throughout the week.
Beyond the classroom
We have been fortunate enough to get together as a class outside of the classroom as well. For instance, we recently had an end-of-course taco night (Taco Friday or "tacofredag" in Swedish, is a Friday night tradition in Sweden!) to celebrate the completion of our first-course exam. Needless to say, it was a very memorable and tasty time. We also went on a lunch outing in between classes to get pancakes on a Thursday (also a weekly Swedish tradition)! I find it both amusing and comforting that the majority of our class is food-motivated.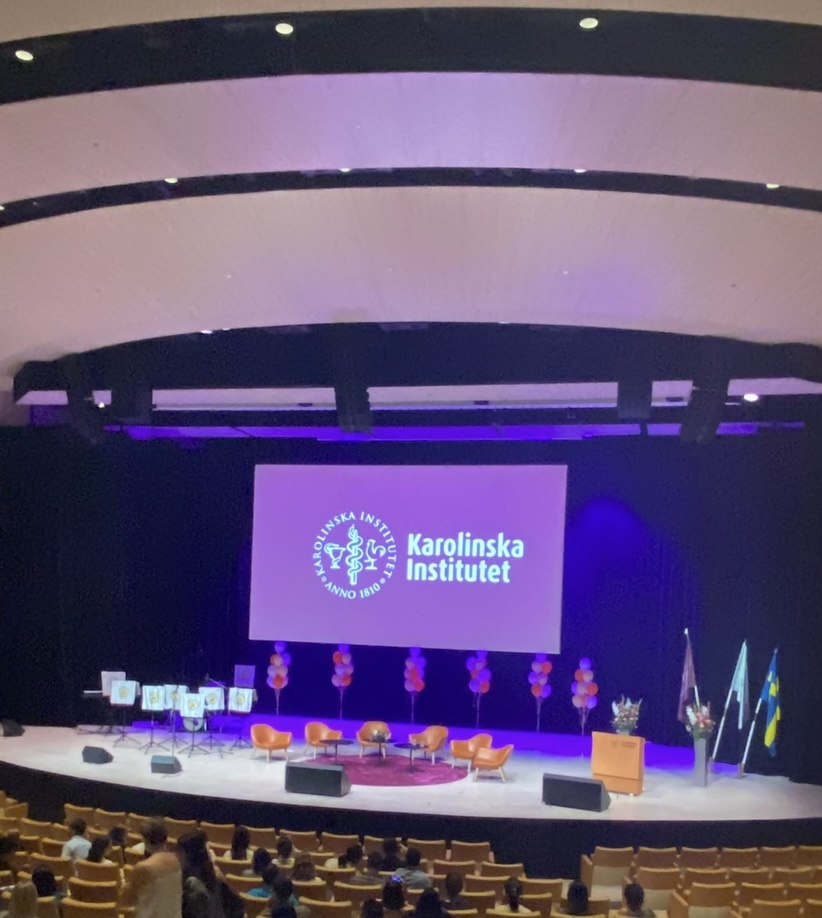 Transitioning to life "back home"
Perhaps the dullest, yet biggest source of uncertainty in the last month and a half, was my transition back to my hometown after 6 years abroad. On top of my internalized feelings of uncertainties, I was rushed into my new life, having arrived back in Stockholm only on the Wednesday of Introduction Week. This made the first two weeks at KI feel like a long and vivid fever dream! In my defense, I was adamant about soaking up all the sun and vitamin D in Honolulu before heading back to Sweden.
Settling in
I took about 3-4 weeks total to move into my new apartment, get used to biking to school, balance some sort of physical exercise after classes, and I am currently still getting used to using Swedish with my friends and family. In the past, I would have been stressed out by the thought of taking that long to re-adjust. But this time around I have been kinder to myself and strived to be satisfied with imperfect progress. With this attitude, I have been able to build up sustainable habits before rushing to establish a routine schedule! I feel very lucky that I could take the time needed to settle down to life in Stockholm again.
All in all, I feel as though I am exactly where I need to be right now.
Please be on the lookout for my future blog posts as I introduce my classmates, campus life, and life in Stockholm! And don't forget to check out the blog posts written by some of our new DAs, like Emily's recent blog post and Yohannes' post. If you have any questions, write to me via risa.goto@stud.ki.se.
Vi ses snart (see you soon)!

Hej! I am Risa, a Japanese Master's student in Public Health Sciences starting my studies in 2023 at Karolinska Institutet. Having been interested in the multidisciplinary, globally applicative, and cooperative nature of the public health field, paired with my familiarity with KI's global reputation, I've always had the desire to study at KI. I enjoy curating playlists, petting cats, and going on scenic walks around Stockholm in my free time.